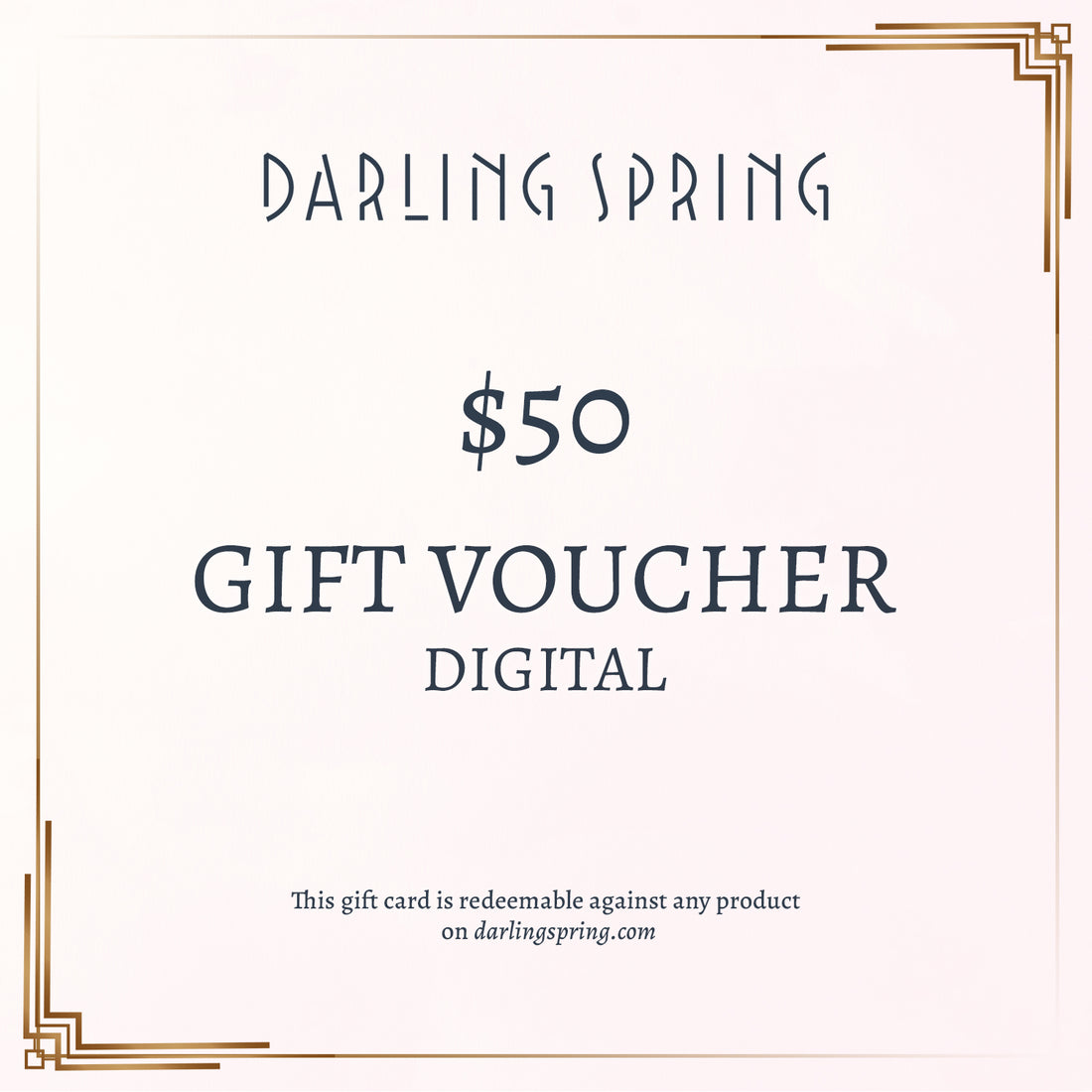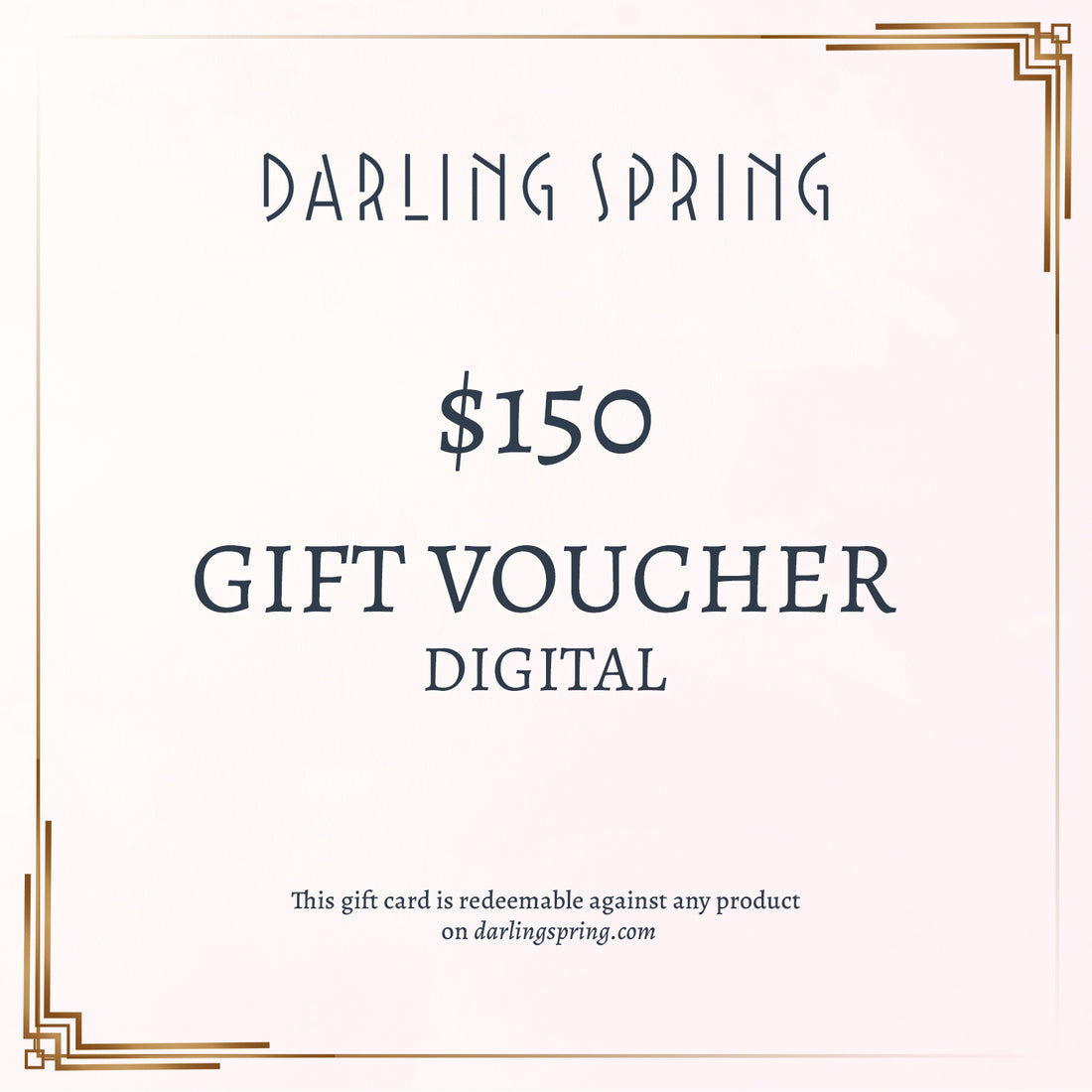 Darling Spring is a designer store exploring the intersection of slow living, good design, and female creativity. Darling Spring represents a life well-lived, savored, and enjoyed slowly. It is about quality, equality, and intentionality. 
Our efforts to reduce waste, extend product life, and slow consumption are our groundwork of purposeful homemaking. We chronicle the art of slow living one piece at a time, offering a unique shopping experience. 
Darling Spring is for slow design lovers. Thoughtful and intentional designers. For those who support women creators. Who live mindfully and make a low impact. For people who crave durability and sustainability. 
For the people who desire to create a home that stands the test of time.
Everything at Darling Spring is like a gift and it is spring in every box. Opening each package is like diving into a new world, you're creating a space for your imagination to run free.
But when you can't pick the most unique gift, the Darling Spring Gift Voucher is here for you. Now, you can share your love as unique as spring blooms, let Spring make all your loved ones happy and bring light to their homes with each product they select.