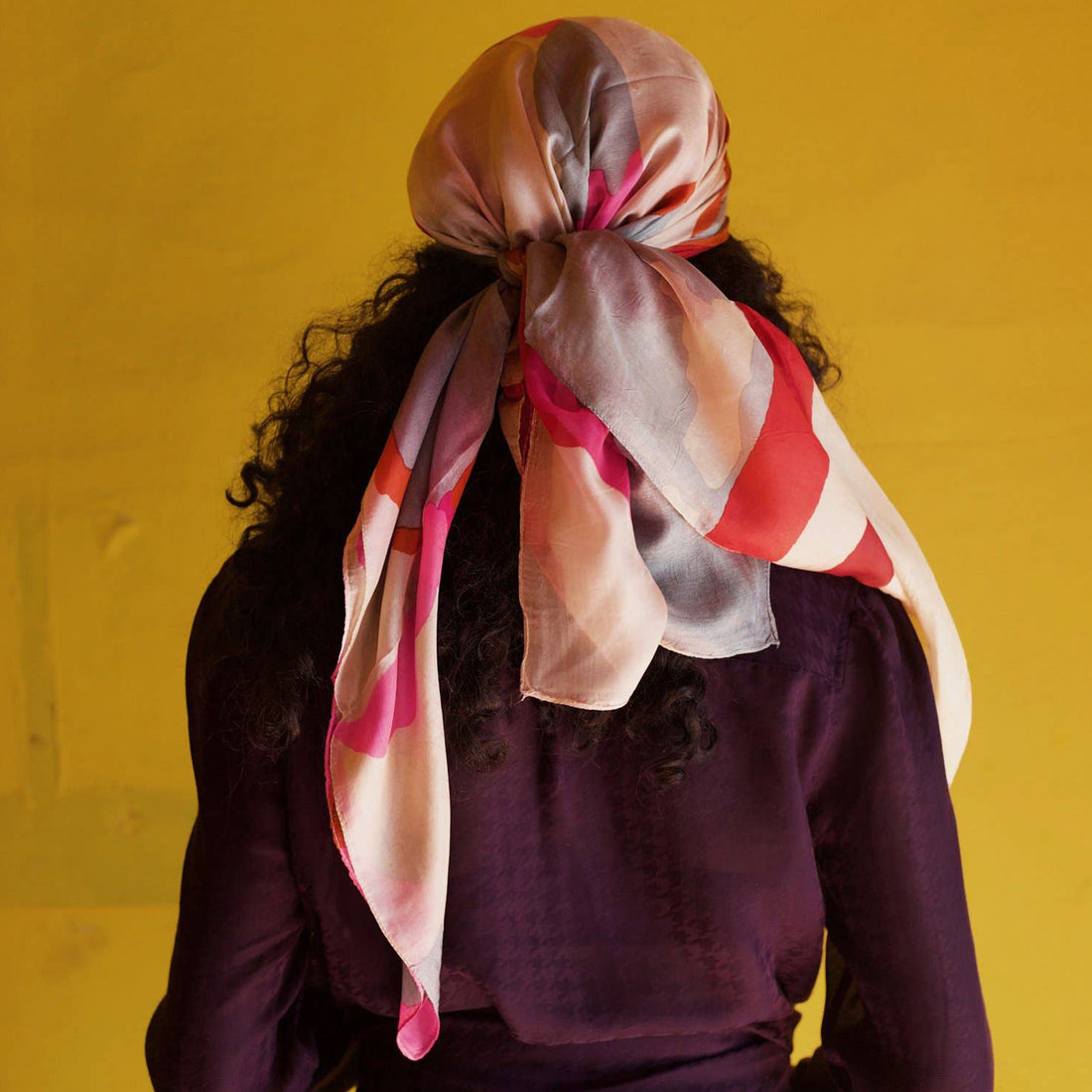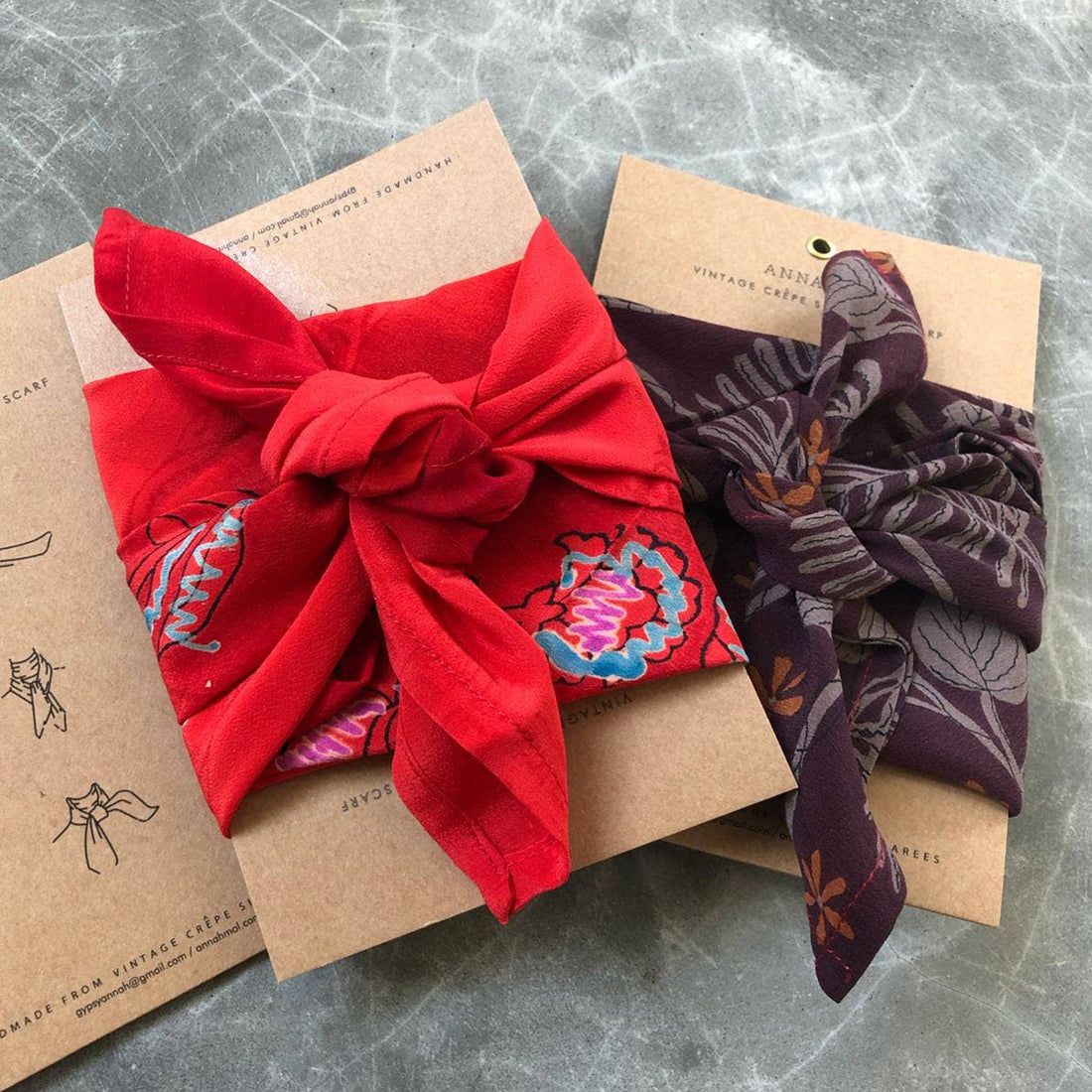 If you want to talk about sustainable fashion, you are at the right place. Annahmol uses upcycled silk in her scarves so every piece is unique. These amazingly soft silk scarves will not only help you get in style in a jiffy, but they will also give a sensual experience that only silk can offer. Upcycled from oversupplies in India, the colors and patterns of an amazing culture will bring joy to your daily routines.
Wearing silk in your hair can help keep it soft, moisturized, and tangle-free. Sleeping on silk at night can also keep your hairstyle intact. Silk is much more delicate on the skin than cotton and it's good for regulating temperature. Light, breathable and airy, silk is so much better than materials like cotton to regulate your temperature. Plus, silk is hypoallergenic - it has a natural resistance to dust mites, fungus, and mold, in addition to many other allergens. It helps retain your skin's natural moisture. You'll wake up to beautifully hydrated skin with less irritation.
Colors and patterns in the photographs may differ from your product as these silk scarves are upcycled.
100% pure silk
- Light, breathable and airy
- Helps regulate your temperature
- Naturally hypoallergenic
Handwash in cold water with mild detergent.
For designer Annah Chakola, Annahmol is inextricably linked to the cultural patrimony of her homeland—and the dualism inherent in her unique upbringing. World traveler and native daughter of Kerala, India, Annah is inspired by the sensuality of her homeland and the magical landscapes encountered in her adventures.