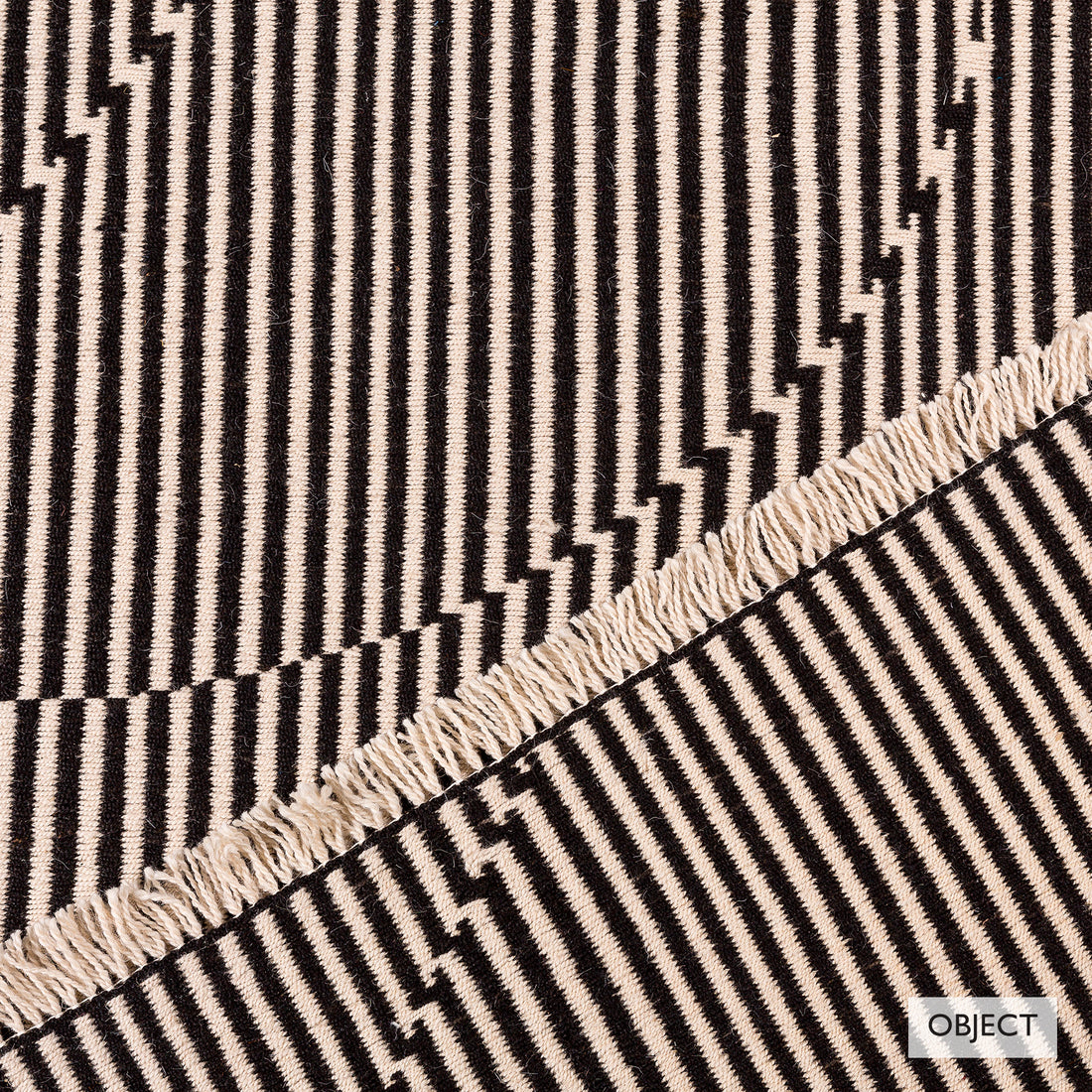 Begum Cana Ozgur's flat-weave floor rug collection is handwoven and %100 wool.
Opticals taps into the visual phenomenon of optical illusions. The Opticals collection explores the visual potential of the very basic weaving method of creating vertical lines and by manipulating those lines she creates an illusion that adds energy to the minimalist home.
Inspired by op-art, Ozgur's interpretation of this weaving technique engages the user in an experience based on movement and depth. Her modern take on the traditional technique brings culture and nature into the home in the most sophisticated yet unpretentious way.
The Optical collection reflects the signature quality of our darling designer, and the interplay of visual design and function in her products offers a unique experience for the user.
Made-to-order production time is 8-10 weeks.
3'7" x 5'11"
%100 wool
1/4" thickness
- Vacuum clean regularly.
- For spillages apply a dilution of detergent and warm water with a damp sponge.
- Dry clean when necessary.
Begum Cana Ozgur, based in New York, brings you unique craftswomanship through a fusion of ancient knowledge and contemporary design. Her inspiration is drawn from the cultural richness of her homeland, Anatolia where rug weaving is a centuries-old tradition. She also collaborates with Anatolian women weavers at the heart of production.
Cana's passion for weaving merges her cultural heritage with her experimental process and with each collection, she embarks on a journey technique and a design idea to tackle.