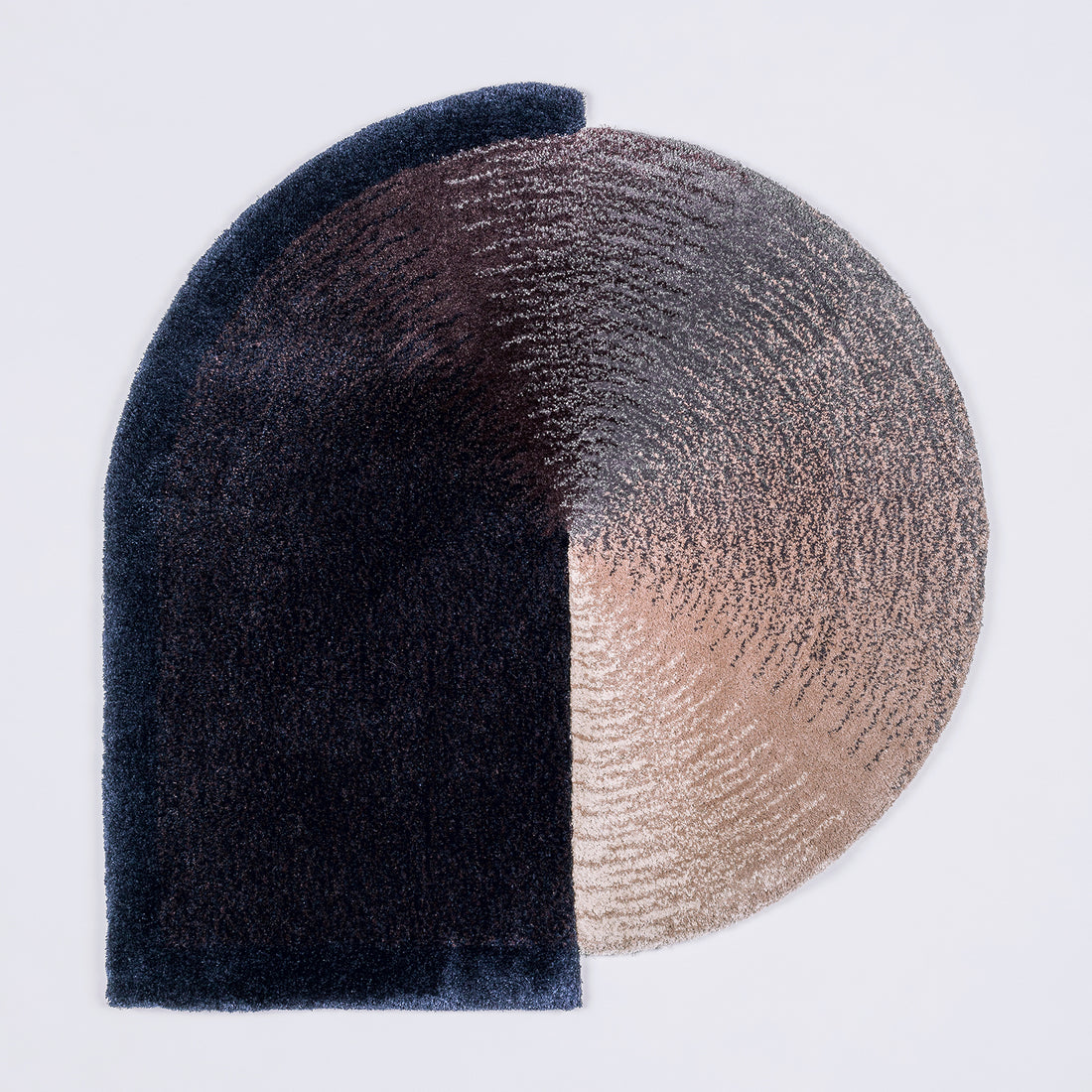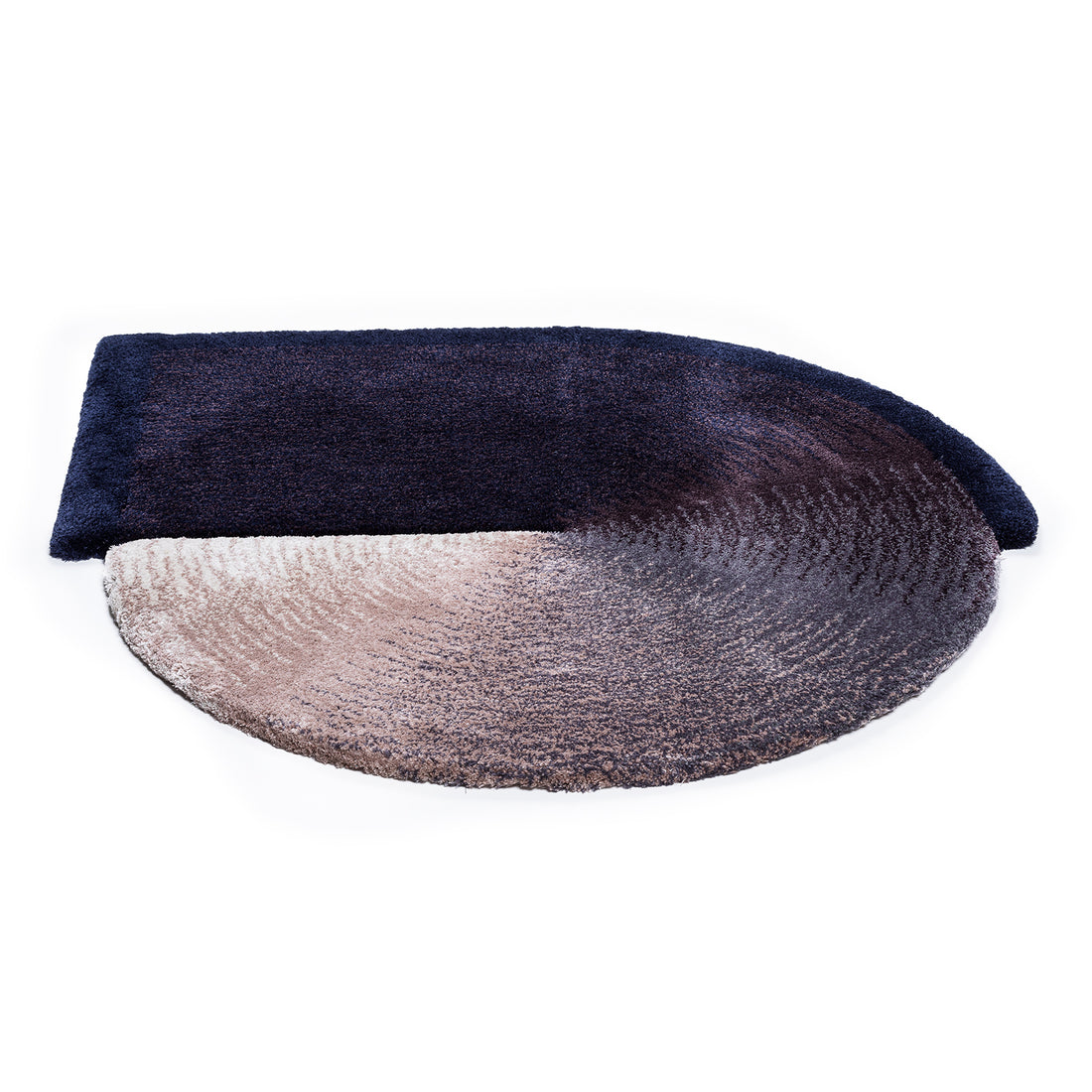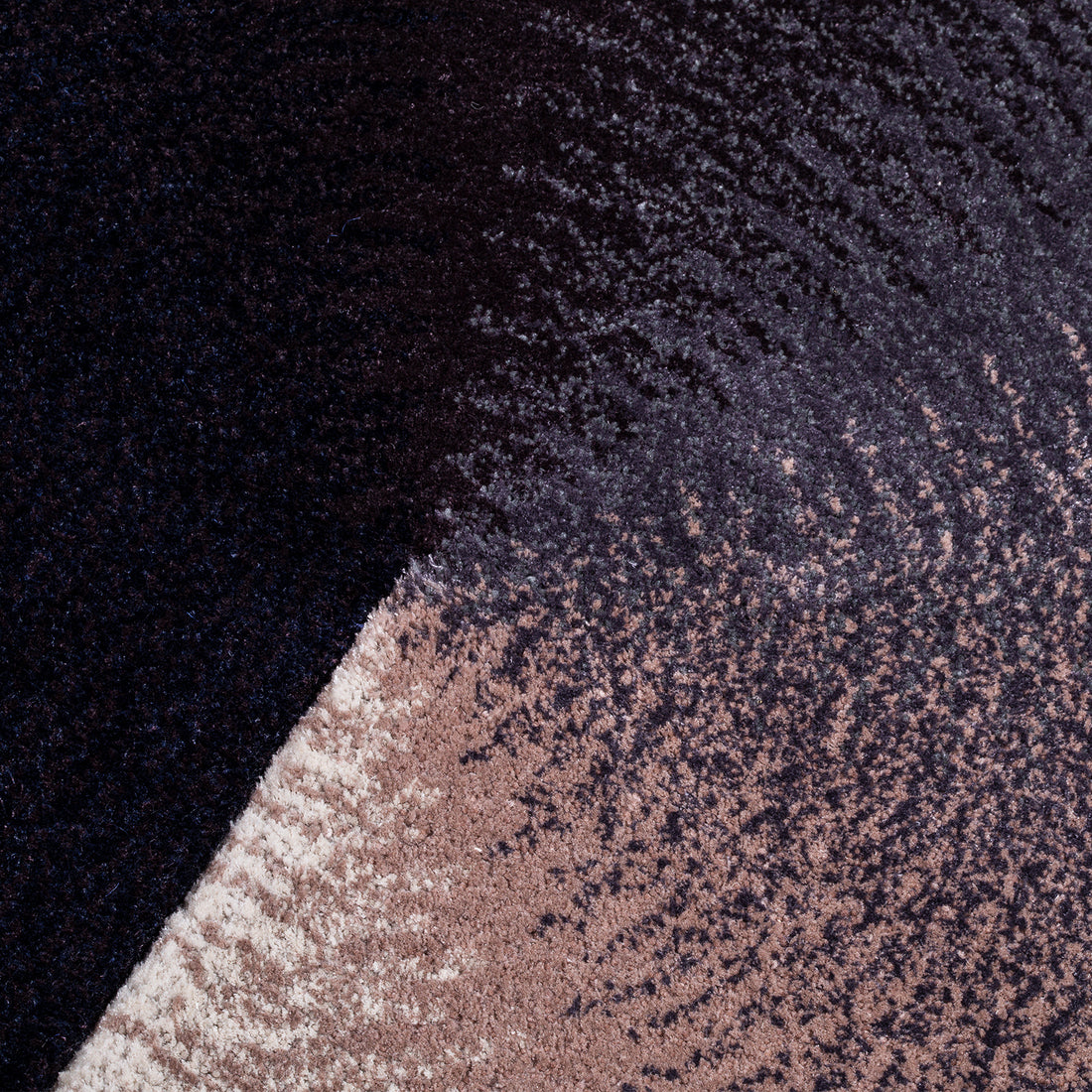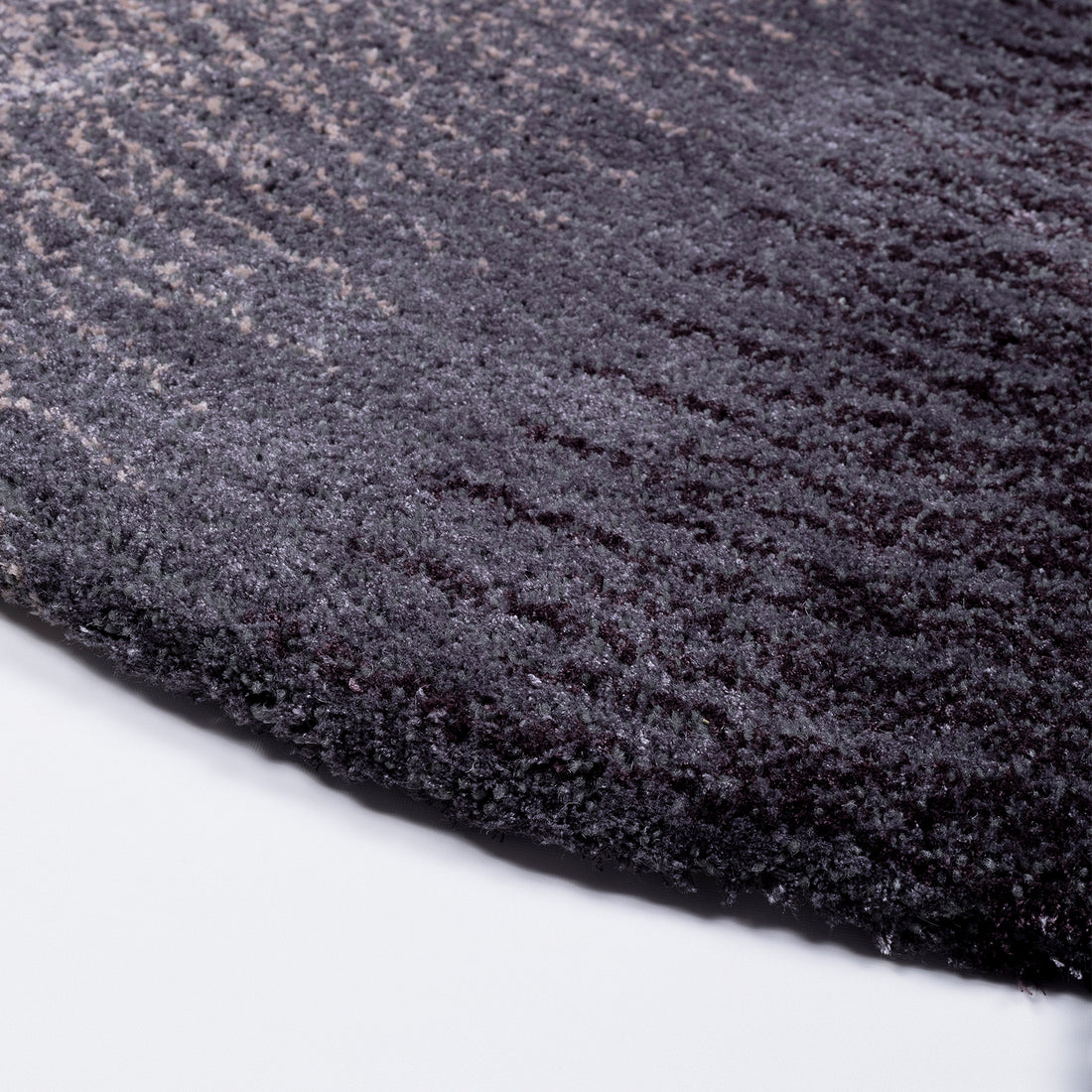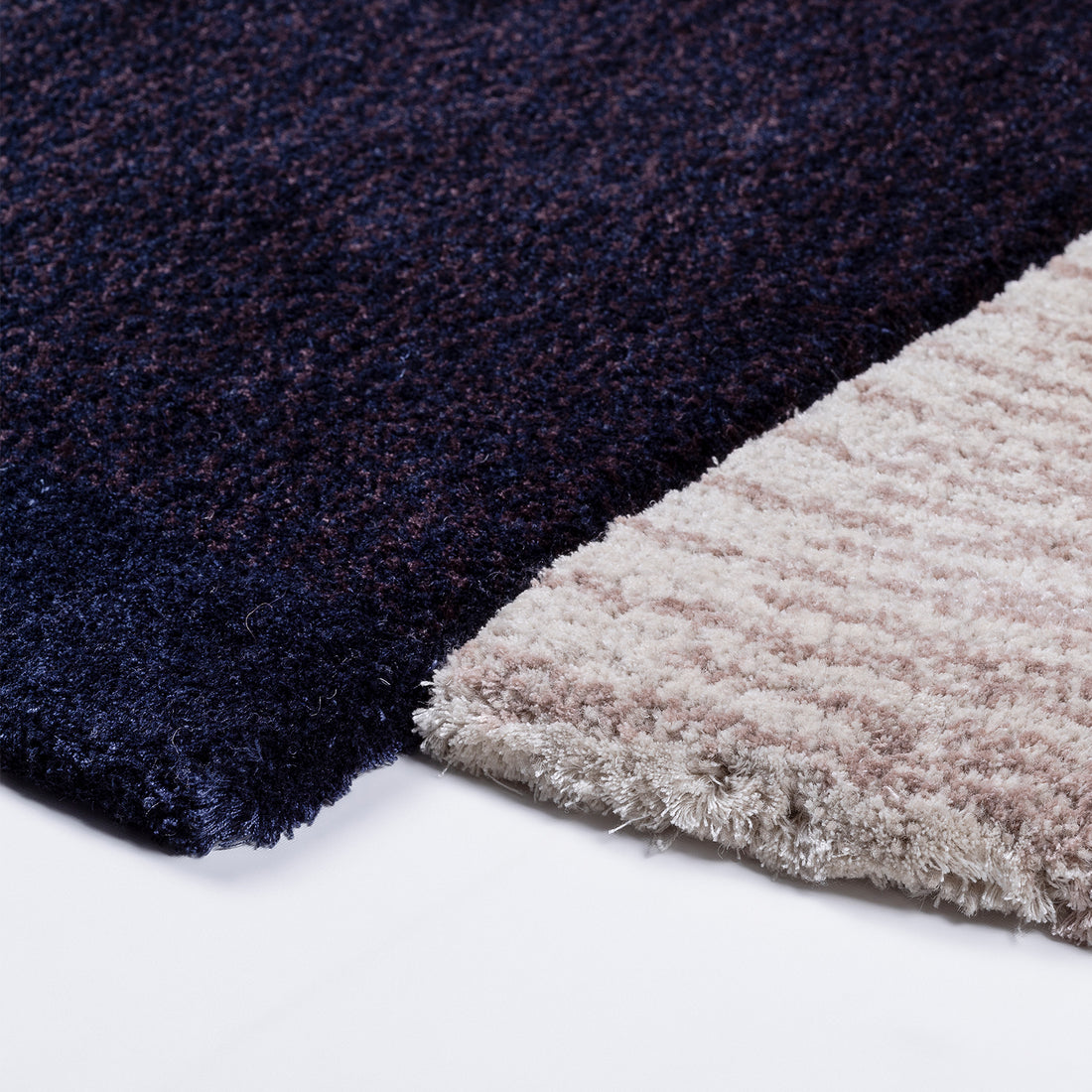 Selene, the symbol of the glorious night, brings the moon in her silver chariot.
Begum Cana Ozgur's Tufted Small Area Rug collection is calling for interaction with their softness and warmth. The collection is a playful statement on forms and colors. The radial gradient of colors and the geometry of the abstract forms create a distinctive mood in any space.
Made of a blend of wool and viscose, they are a dream for the touch sensible design lovers. Wool brings warmth and viscose brings shine and softness. 
Named after the Greek Goddess Serene, the forms become the avatars in the designer's imagination.
Tufted rugs offer softness under your feet. They are great for small entryways.
Available in 4-5 weeks upon purchase.
Customization is available according to your needs, the material can be %100 wool, and the design can be scaled accordingly.
Custom colors and forms can be developed for interior design projects. 
Please get in touch with us at info[at]darlingspring.com for custom production.
%25 Wool, %75 viscose
2'9" x 2'11" - 0.8" Pile Height
Wall hanging attachment is included for the wall rugs.
Made-to-order production time is 4-5 weeks.
Custom colors and custom sizes are available.
- Vacuum clean regularly.
- For spillages apply a dilution of detergent and warm water with a damp sponge.
- Dry clean when necessary.
Begum Cana Ozgur, based in New York, brings you unique craftswomanship through a fusion of ancient knowledge and contemporary design. Her inspiration is drawn from the cultural richness of her homeland, Anatolia where rug weaving is a centuries-old tradition. She also collaborates with Anatolian women weavers at the heart of production.
Cana's passion for weaving merges her cultural heritage with her experimental process and with each collection, she embarks on a journey in technique and a design idea to tackle.