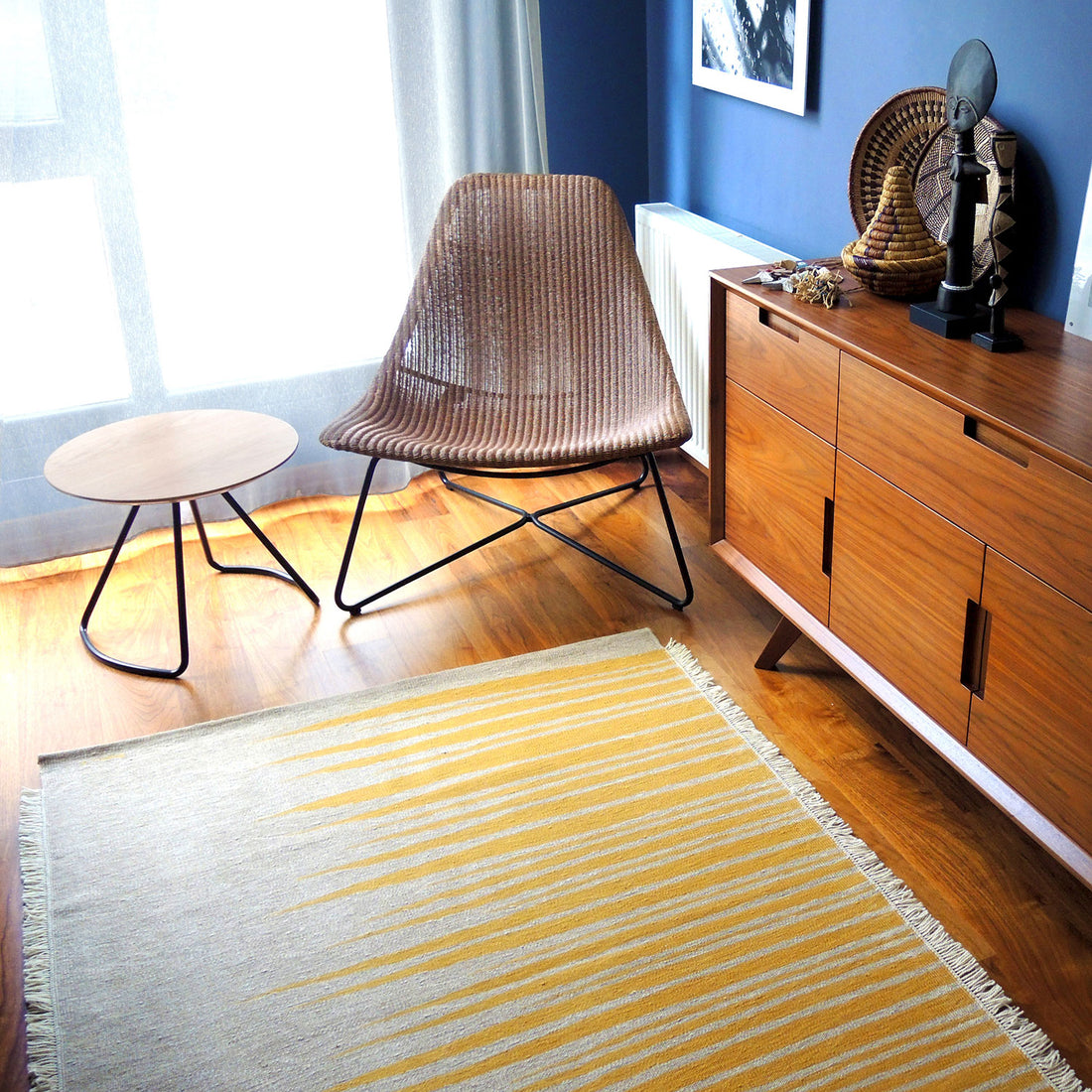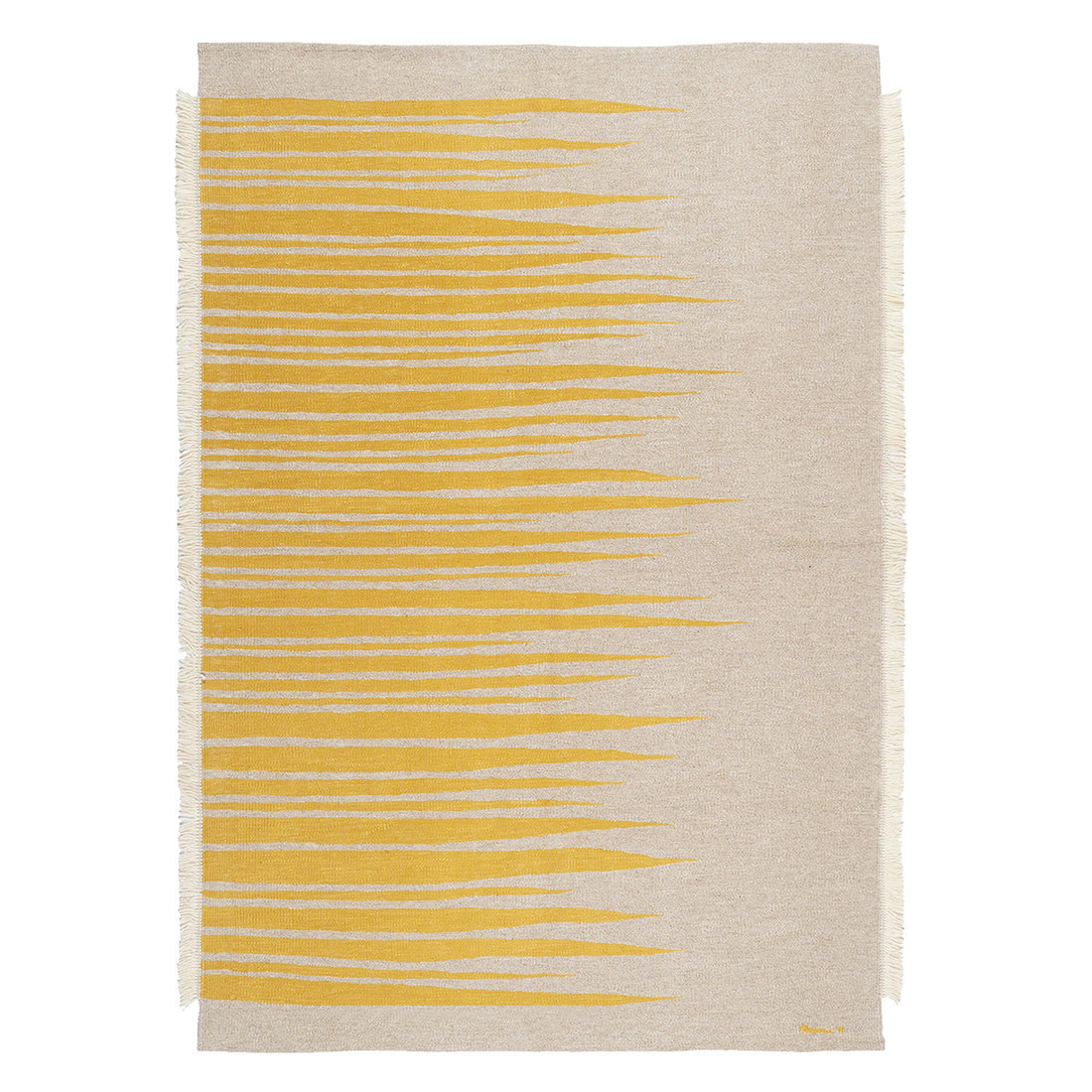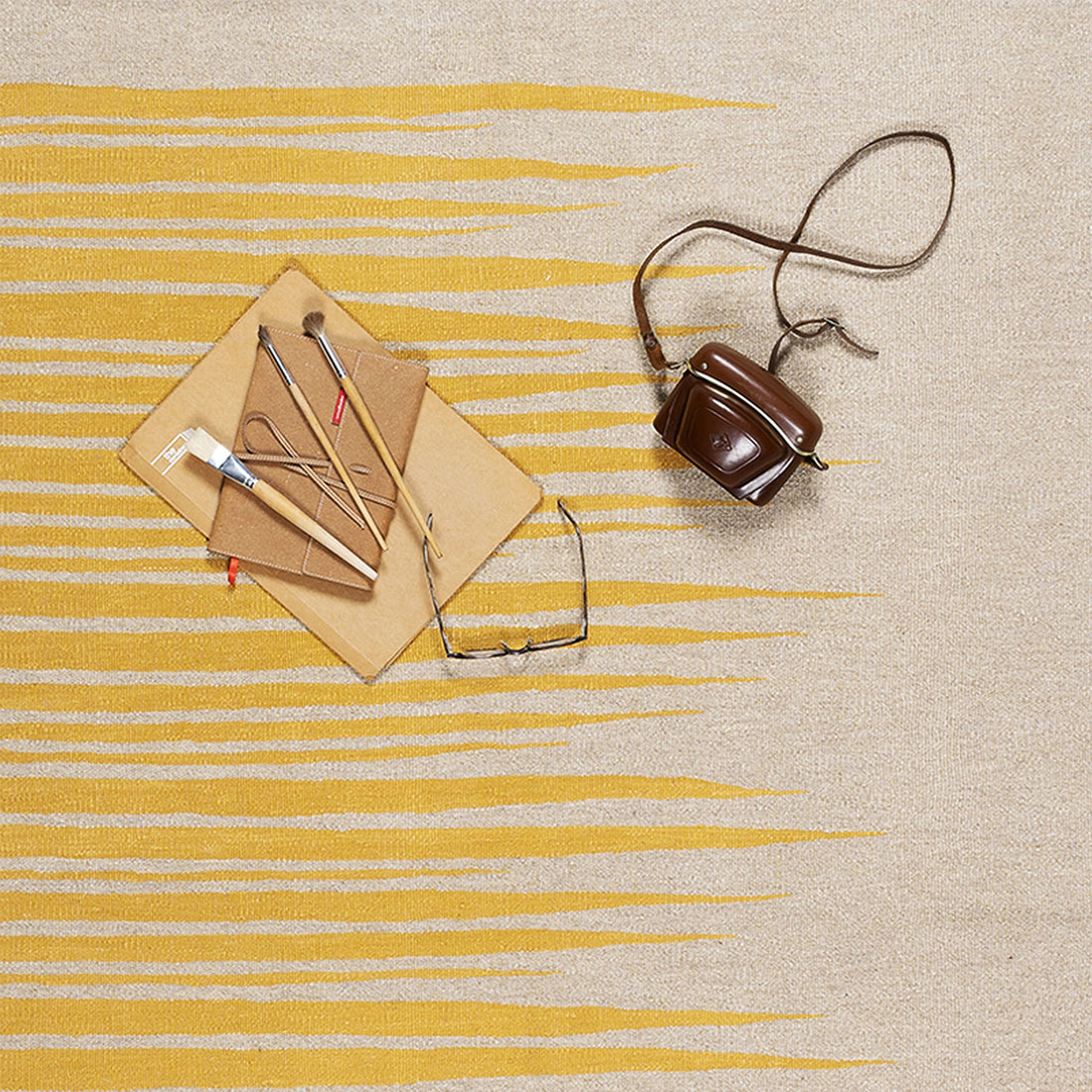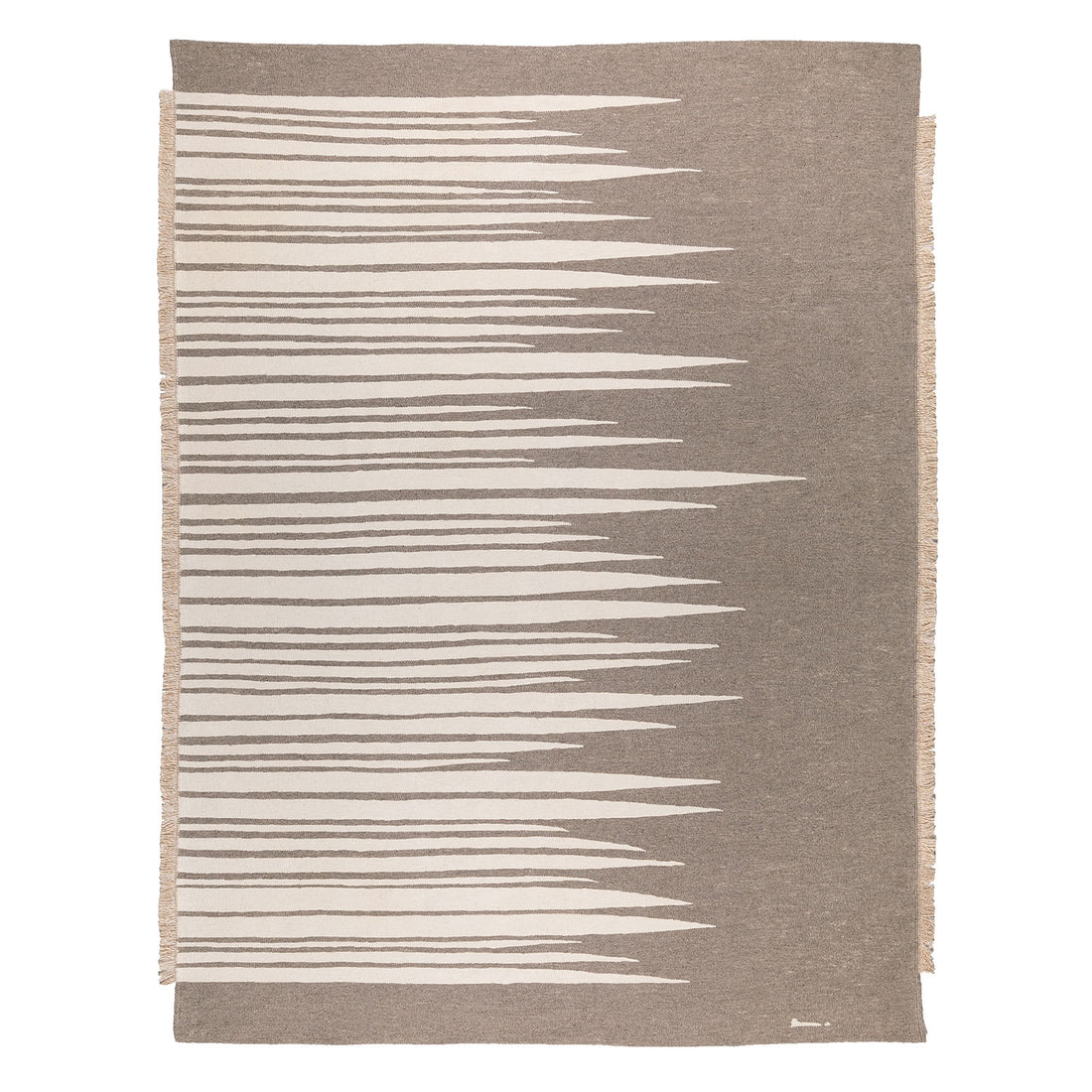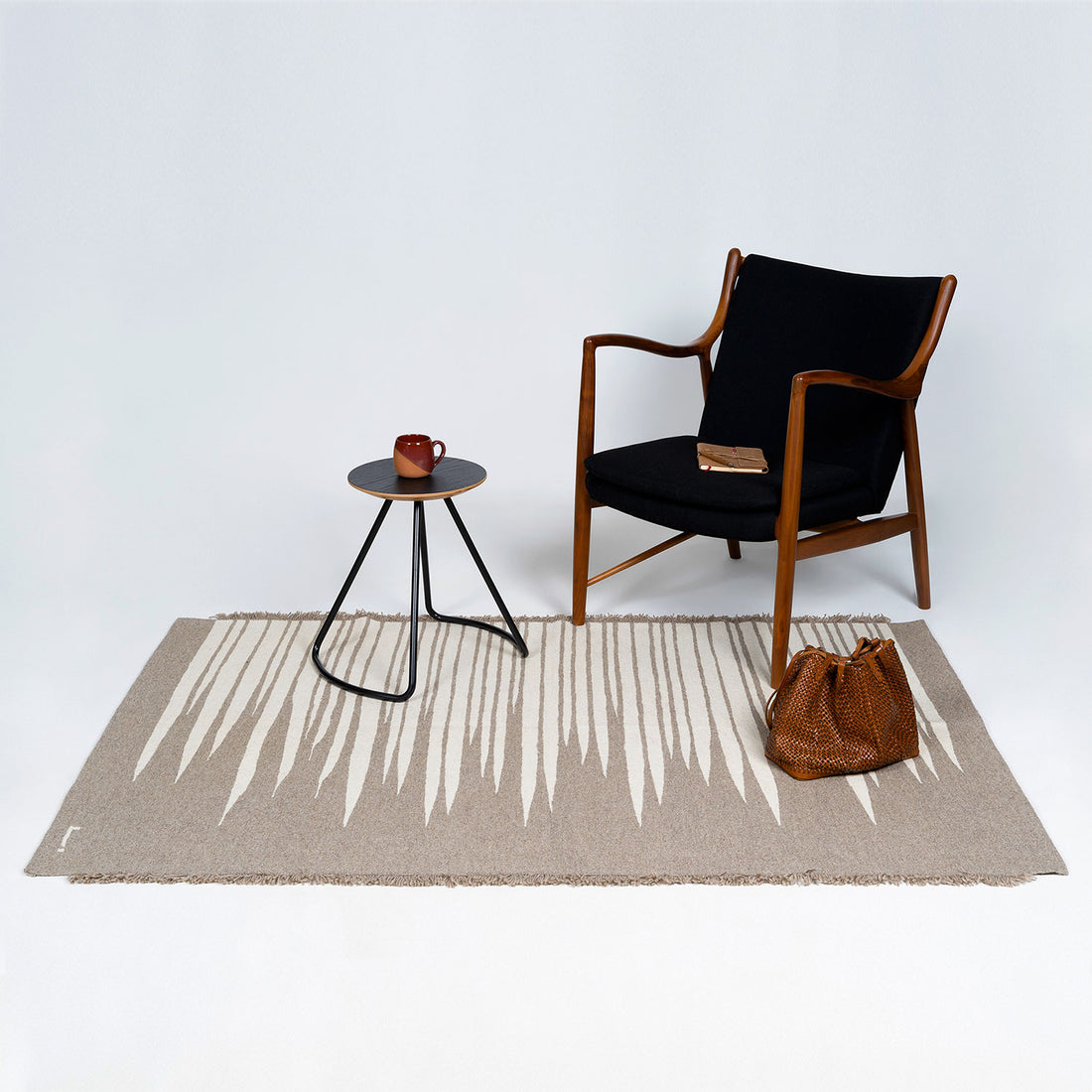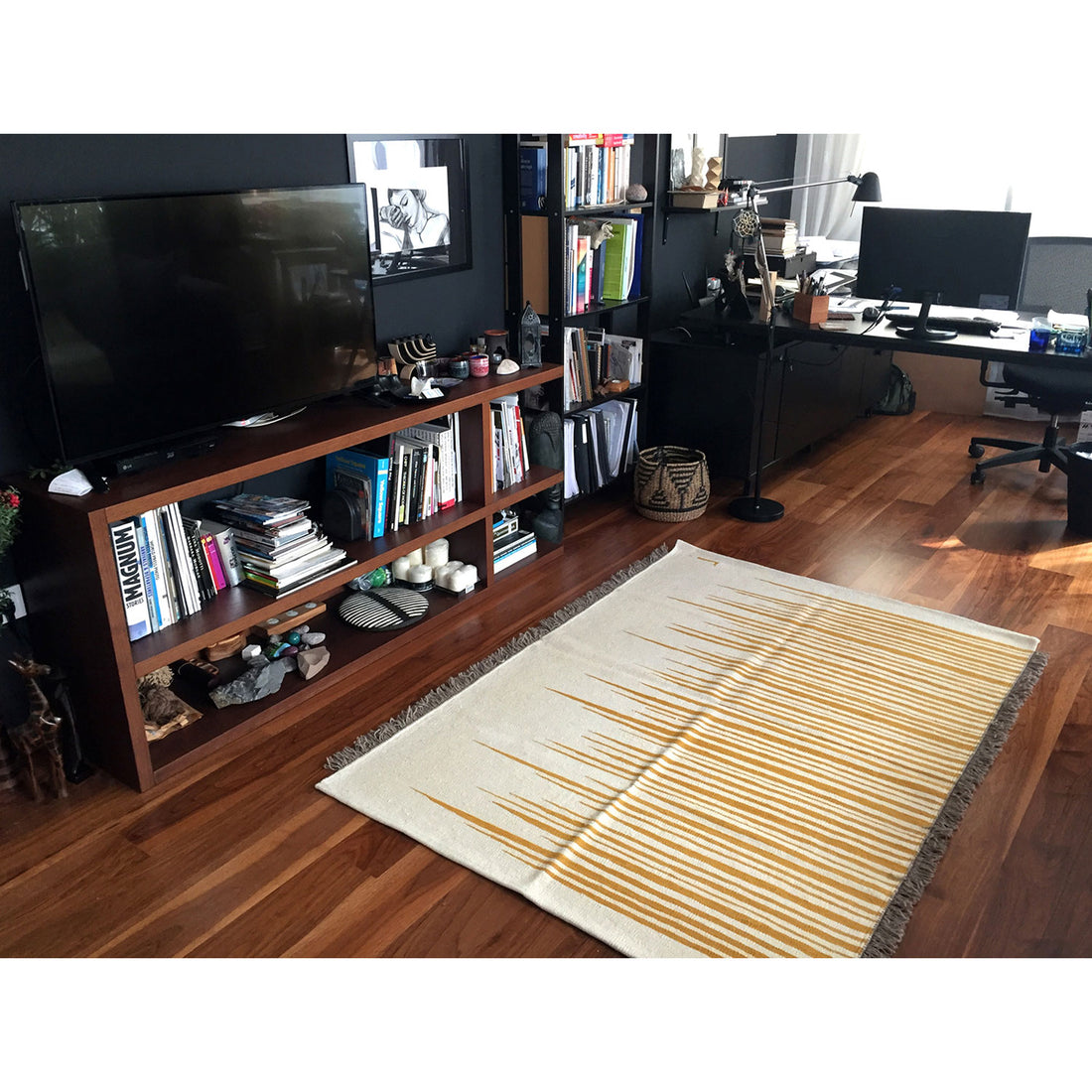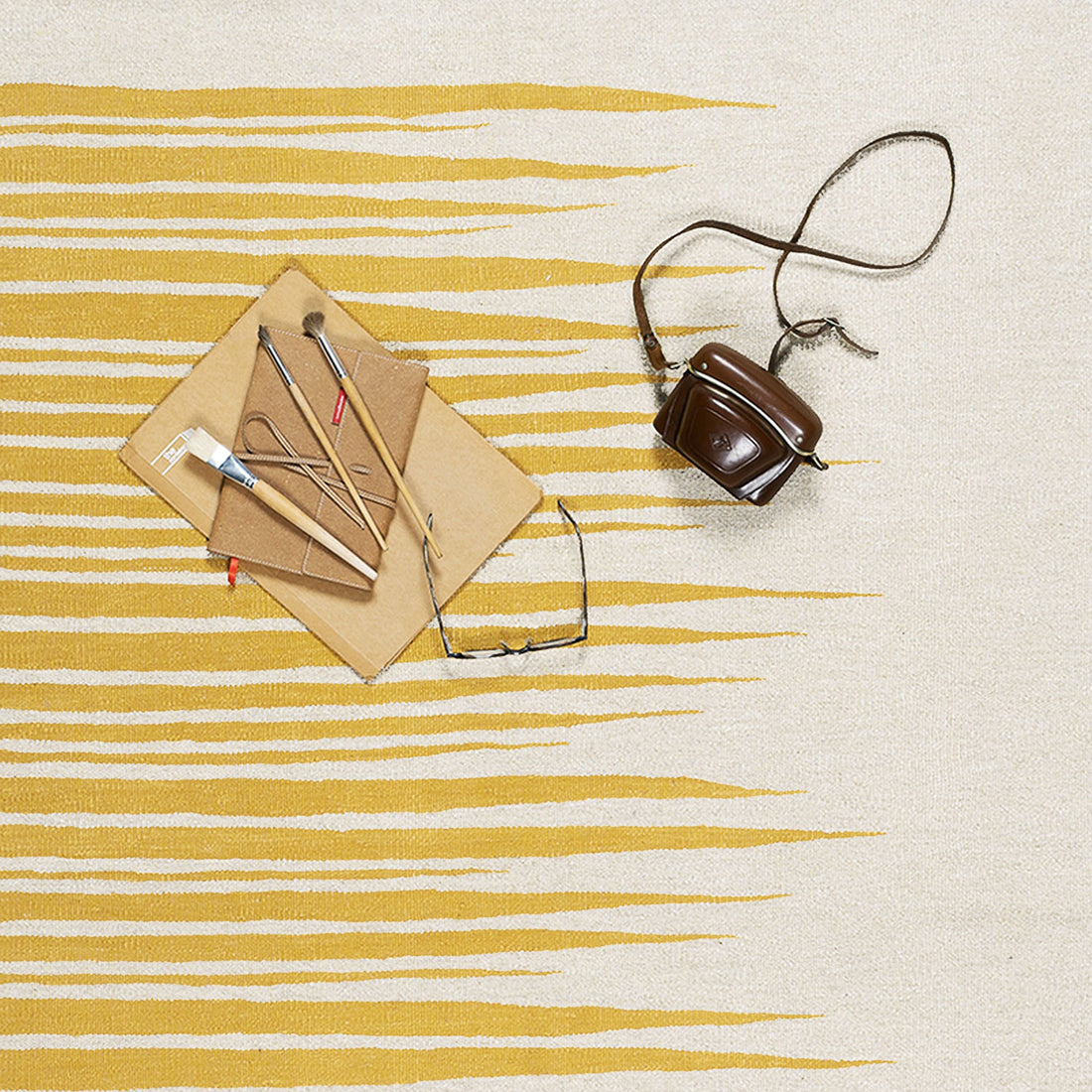 With its flowing yet sharp lines, playful side fringes, and colors taken from nature, Ada gives references to island life. Inspired by the beautiful islands of the Aegean and Mediterranean, Ada Kilim Collection aspires to bring the island spirit full of nature and sea into the interior space. 
Handwoven in the cradle of civilization, Studio Kali kilims are %100 vegetable-dyed sheep wool - the healthiest choice for your rugs.
Enjoy the Anatolian rug quality with the modern design. 
For color swatches, please get in touch with us at info[at]darlingspring.com.
- Materials: %100 vegetable-dyed sheep wool

- Dimensions: 1/4" thickness
Rugs come in two sizes, custom production is available.
- 3'11"x 5'11"
- 5'11"x 7'10"
- The kilims are handwoven, there may be slight variations in color, size, and shape. 

Please get in touch with us at info@darlingspring.com for custom sizes.
- Vacuum clean regularly.
- For spillages gently apply a dilution of detergent and warm water with a damp sponge.
- Professional cleaning only once a year is recommended
Studio Kali is a multidisciplinary design studio working in product, furniture, and packaging design. But more than that, Studio Kali is an ever-evolving vision, where design fuses with crafts, art, and culture. Beginning with 2019, the studio launched its first product collection, embarking upon its desire to build a meaningful and inspirational brand for living spaces. Designer Fulden Topaloglu channels her passion for design, art, culture, and craft to create unique and functional products that whisper poetry, a sense of wonder, and inspiration to everyday life with Studio Kali.