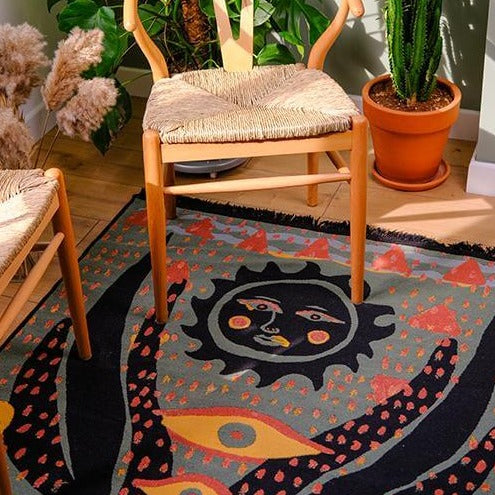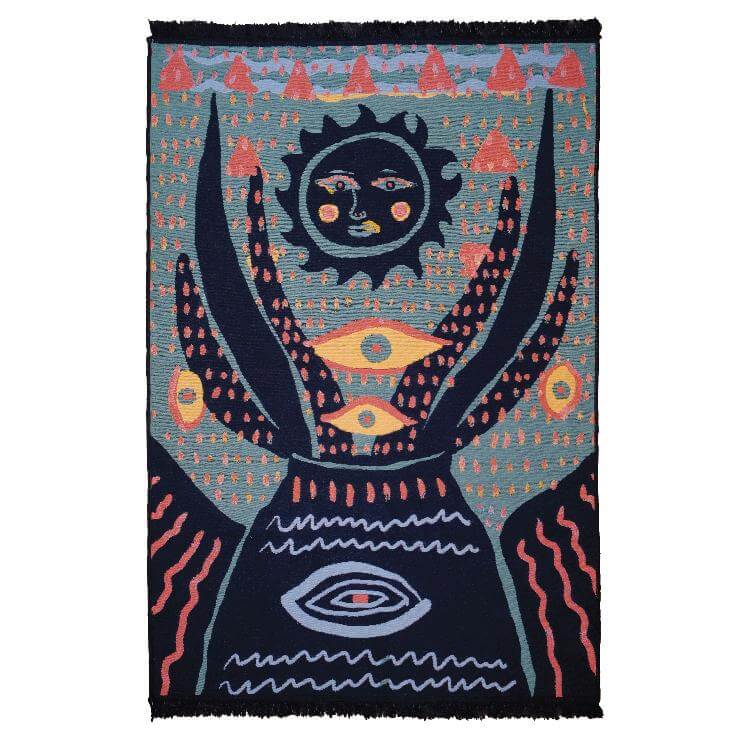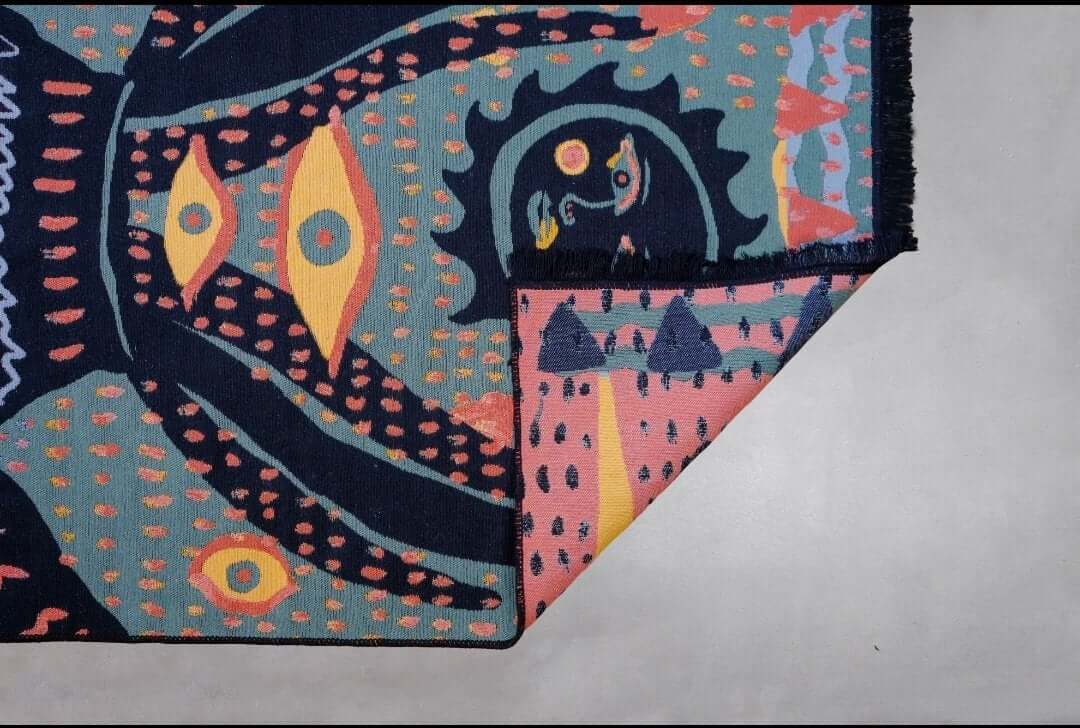 "Every day at the same time, where the moon sleeps, the sea wakes up."

Each morning, as you step out of bed, feel instantly grounded and connected to the Earth with this stunning Sun Goddess printed woven rug. Plant your feet firmly and prepare to own the day. Repeat your daily affirmations and embrace the new beginnings that each day brings.

This Sun Goddess will be here to greet you with each sunrise and reflect on the day with you at each sunset. Show gratitude for your blessings and the beauty that mother nature brings.

This limited edition rug is made double-sided so your sacred space can reflect the sun and moonlight. This was woven by a mixture of hand and machine. The design is carefully thought out and created to enrich your home. Enjoy your new space!

-Double-Sided
-Made in Uşak, Turkey
- Materials: Recycled Cotton 70%, viscose 10% poly 20%
- Dimensions: 3'11" x 5'11"
- Ships in 2 weeks.

- This design is limited to 50 editions, sent with a signed certificate.

Please get in touch with us at info[at]darlingspring.com for custom sizes and hand-woven wool options.
Vacuum clean regularly.
For spillages apply a dilution of detergent and warm water with a damp sponge.
Dry clean when necessary.
Gaye Su Akyol, artist. Since she was 5 years old, she has wanted to make music, draw and travel the world for the rest of her life.