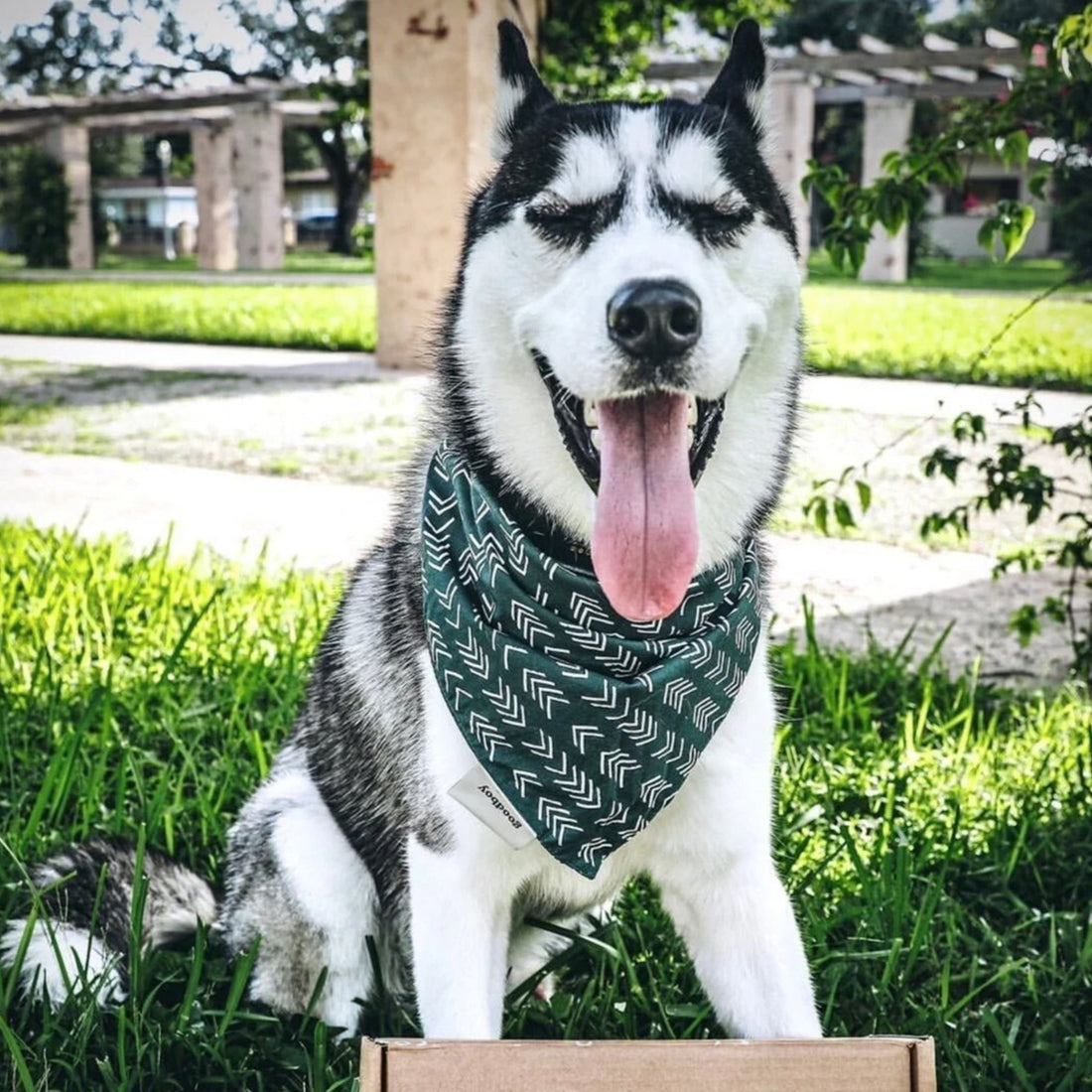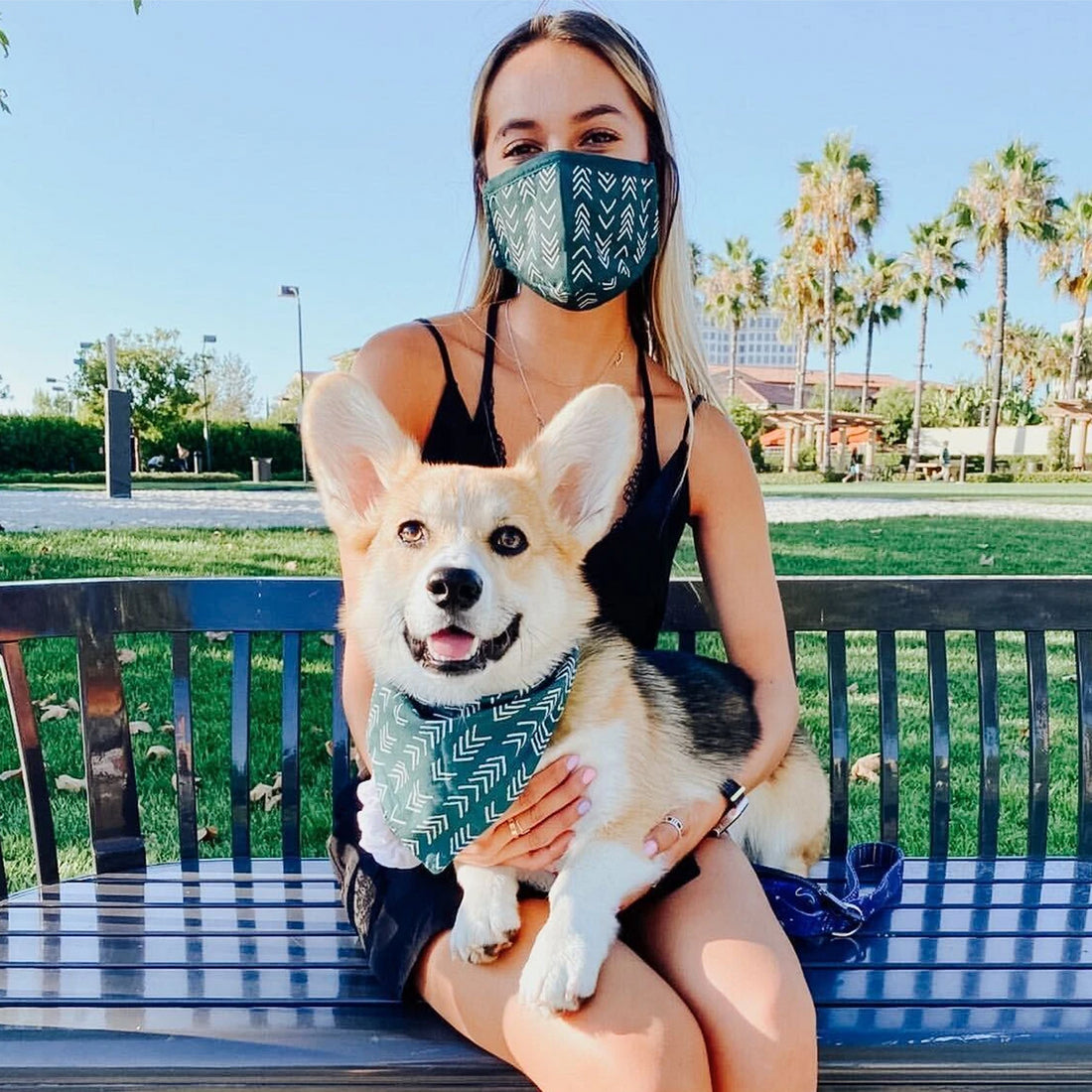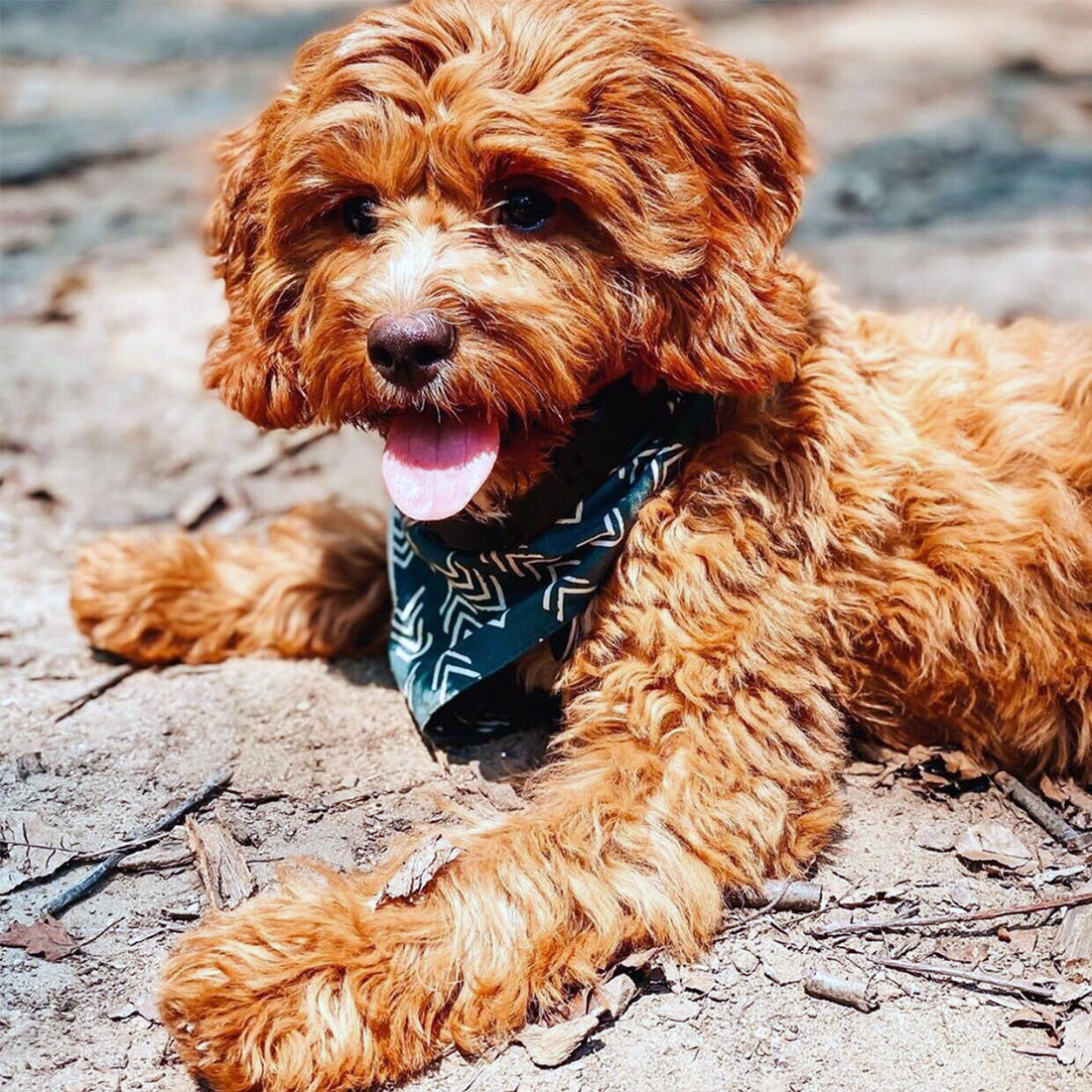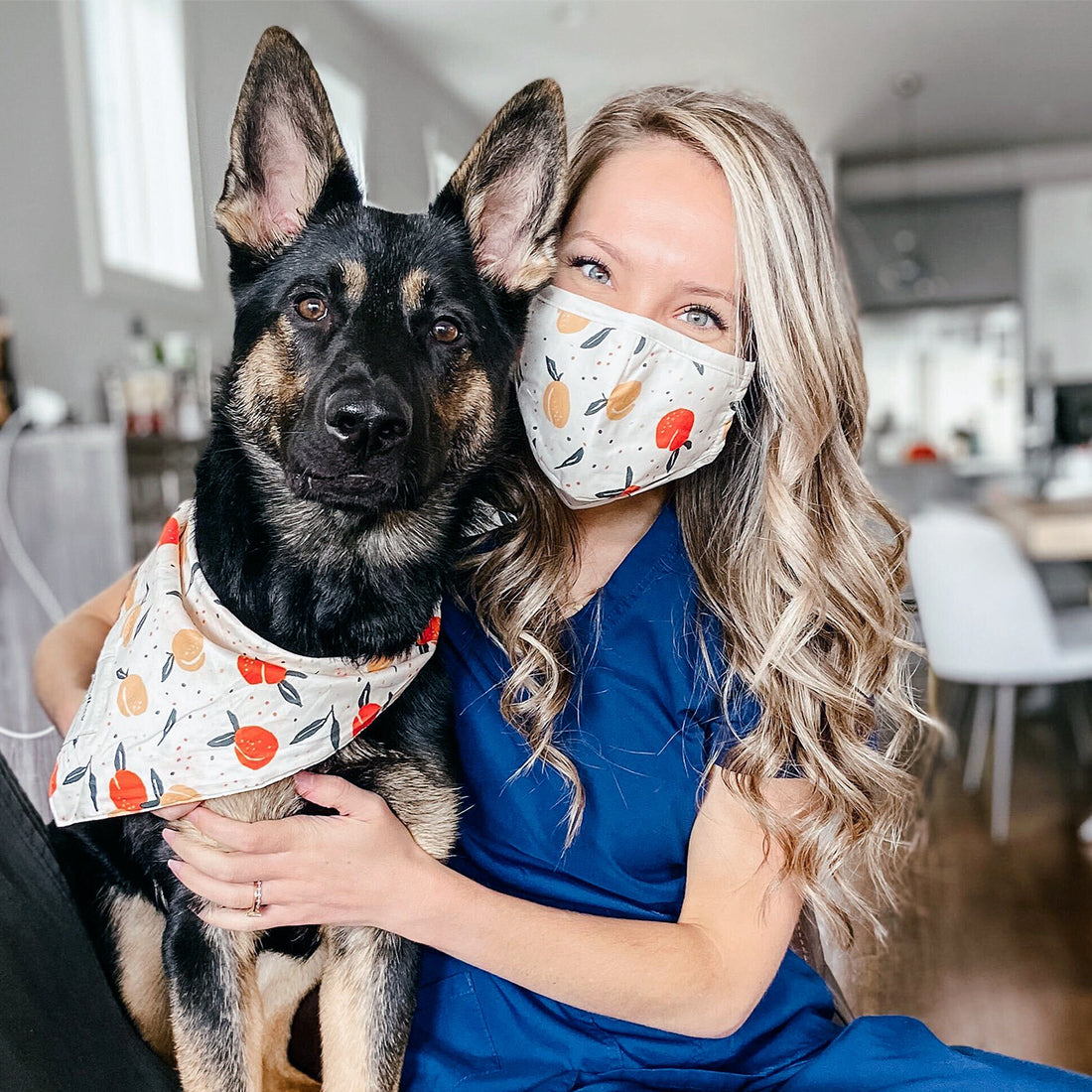 Stay safe AND match with your best bud!
Here comes the latest accessory for the new normal. Let's be honest, after six-plus months in quarantine, this is the drop we all need. 🙌
A limited-edition collaboration by Goodboy and Sock Fancy, here is the perfect gift for your loved ones and fur friends!
The face masks are constructed from the highest quality machine-washable combed cotton, with triple-layered protection - a protective cotton outer layer, polyester fiber middle layer for particle filtration, and an ultra-soft & breathable combed-cotton inner layer.
The bandanas are made for durability. These custom printed designs are lightweight, from machine-washable cotton, and made to fit breeds large and small with the same fun matching prints as each adult mask. Each bandana is available in two sizes to accommodate any breed or size. They are cut into a unique triangular shape, making them easy to tie around your pup's neck - no folding necessary!
The adult face mask and matching dog bandana bundle is a tail-wagging combo from patio brunch dates to dog park outings, this collaboration has both you and your pup covered...literally.
The bundle comes in three different designs:
Just Peachy 🍑 Peaches aren't only a summertime treat- this combination was made for year-round wear. A creamy white base paired with pops of orange and green, this sweet pairing compliments any dog-lover and their canine companion!
Chevron Green 💚 Inspired by a traditional mud cloth, this combination is both modern and stylish for any pup or pawrent! With its dark green base and fun chevron pattern, this color palette provides a pop of color while still keeping things classic.  

Fall Fern 🌿 This ferntastic set is a combo made in style. With a light pink background and classic goodboy green fern accents, you'll be turning heads and making a statement in this sweet duo.  
The Mask 
- Material: Triple-layered protection and are constructed with the highest quality machine-washable combed cotton.
- Size: 9" x 6" Adult Mask
- Protective particle-resistant outer layer
- Ultra-soft & breathable combed-cotton inner layer
- Adjustable ear loops for fit and comfort
- Polyester fiber middle layer for particle filtration
- Flexible nose clip for the perfect seal
- 3D chin design

The Bandana 
Material: Cotton
Size:
- Small/Medium    16"x 22.5"  Neck Circumference up to 15"
- Large / X-Large  22"x 31"  Neck Circumference up to 25"
- For more detail please see the image.

Safety Information:
Masks sold on Darling Spring are non-medical grade.
- Machine washable
Please note: 
- These masks are not intended for use in surgical or clinical settings where significant exposure to bodily or other hazardous fluids may be expected or where the infection risk level through inhalation exposure is high.
- This mask will not prevent you from contracting viruses, but if used correctly, it may reduce your chance of spreading the virus.
- These masks are made in accordance with the new guidance issued for the use of cloth face coverings to slow the spread of certain viruses.
- Sock Fancy makes no warranties, either express or implied that the masks prevent infection or the transmission of viruses or diseases.
Our needs surely have changed, but style doesn't have to. Curbing your immediate needs in style, we hope you enjoy the limited edition bundle, pairing two everyday essentials into one absolutely twinning combination by Goodboy. Turn heads on any dog walk or outside adventure!