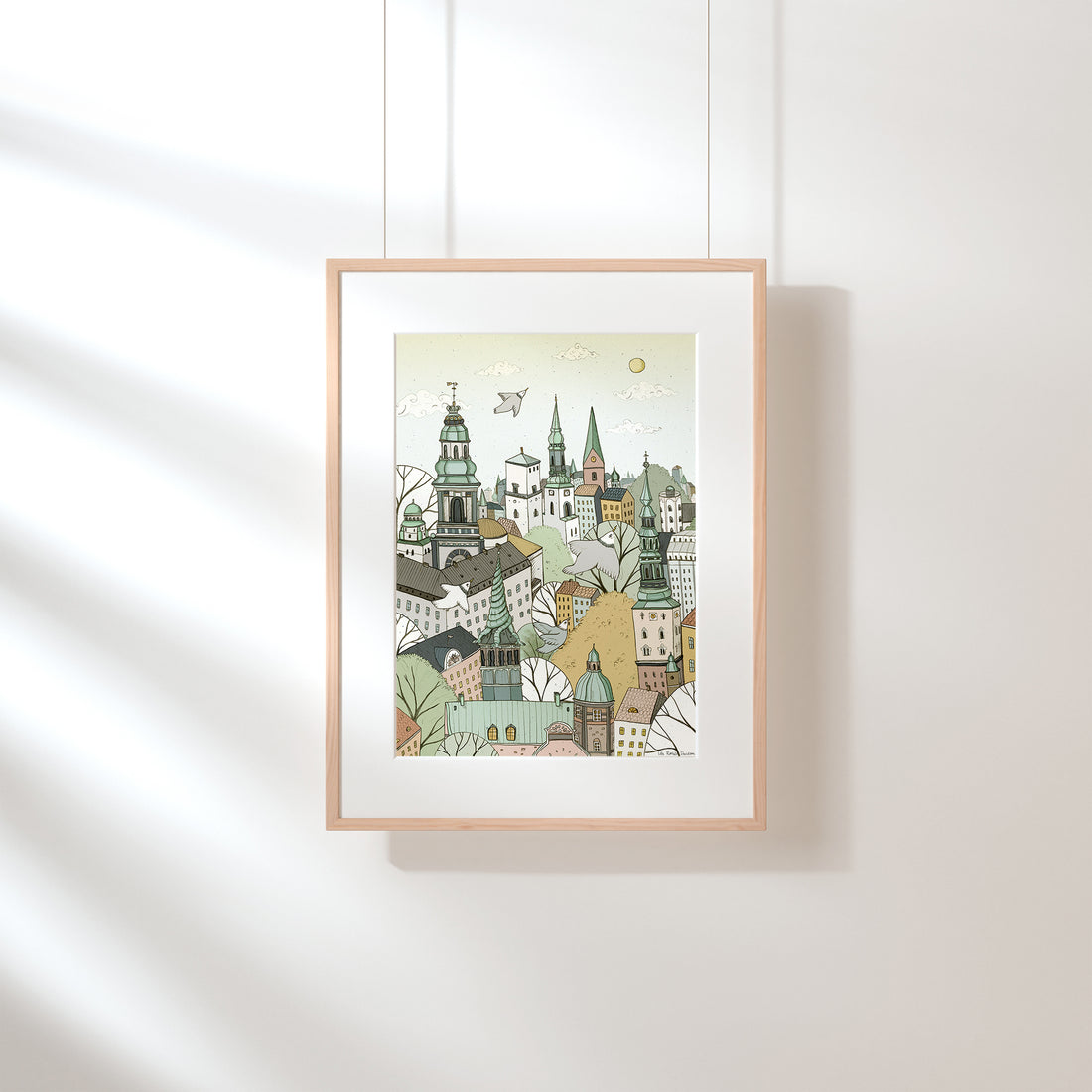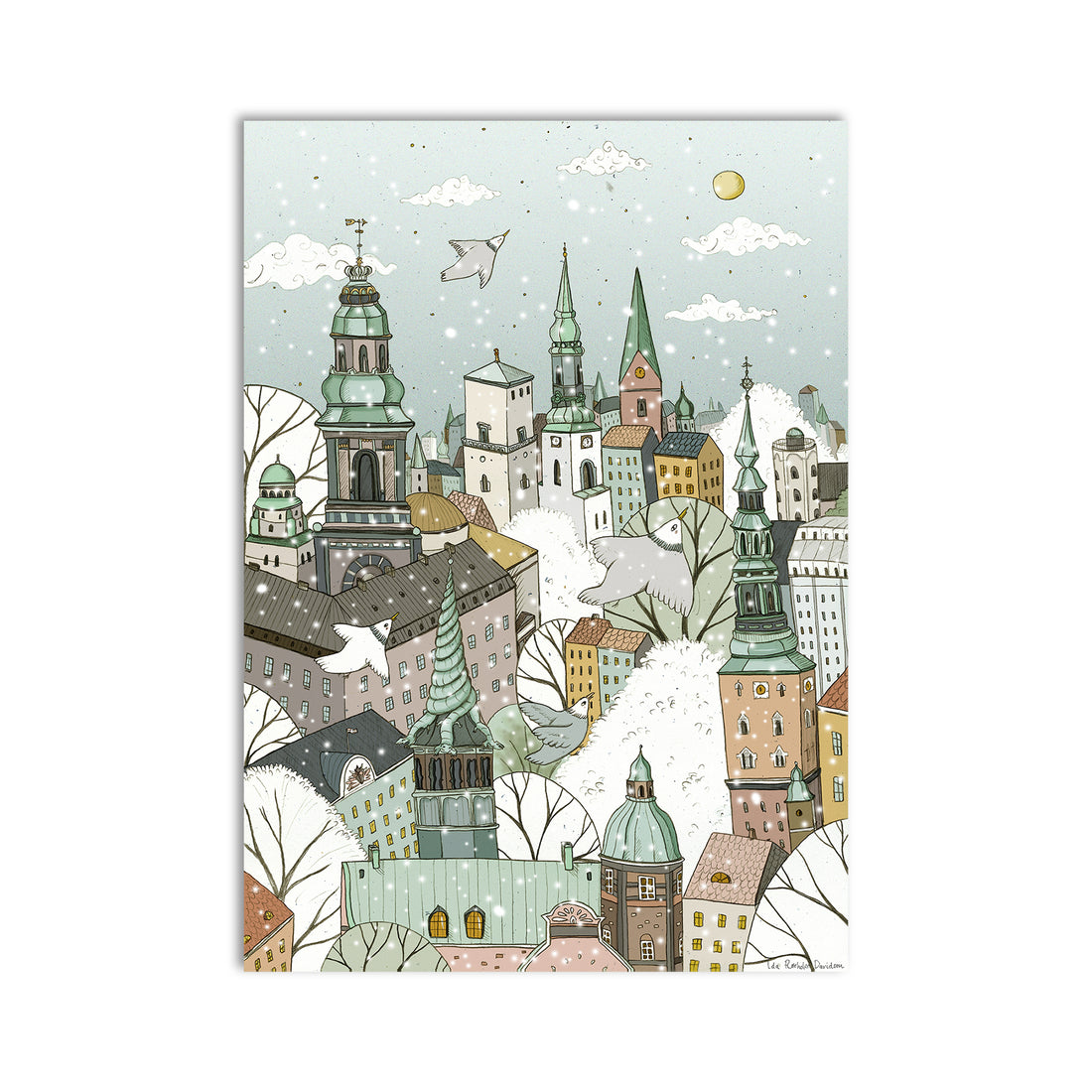 Seasons in Copenhagen brings Danish Design to your home.
This set includes two prints of our darling designer Ida Rorholm Davidsen: Winter in Copenhagen and Spring in Copenhagen. 
This unique pair of illustrations is a wonderful world to bring to your guest room. 

The prints come unframed but we recommend a mahogany wooden frame with a UV-protected acrylic type mat.
- Material: 300g Ivory pure (natural white)
(1) Spring In Copenhagen Art Print 11.7'' x 16.5'' 
(1) Winter In Copenhagen Art Print 11.7'' x 16.5''
(Comes unframed)

You can wipe it with a damp cloth occasionally to remove dust.

Ida Rørholm Davidsen's colorful, down-to-earth illustrations celebrate femininity and female artisanship. Mixing bold and pastel palettes, the Danish designer, illustrator and artist brings the multi-faceted female spirit to life.