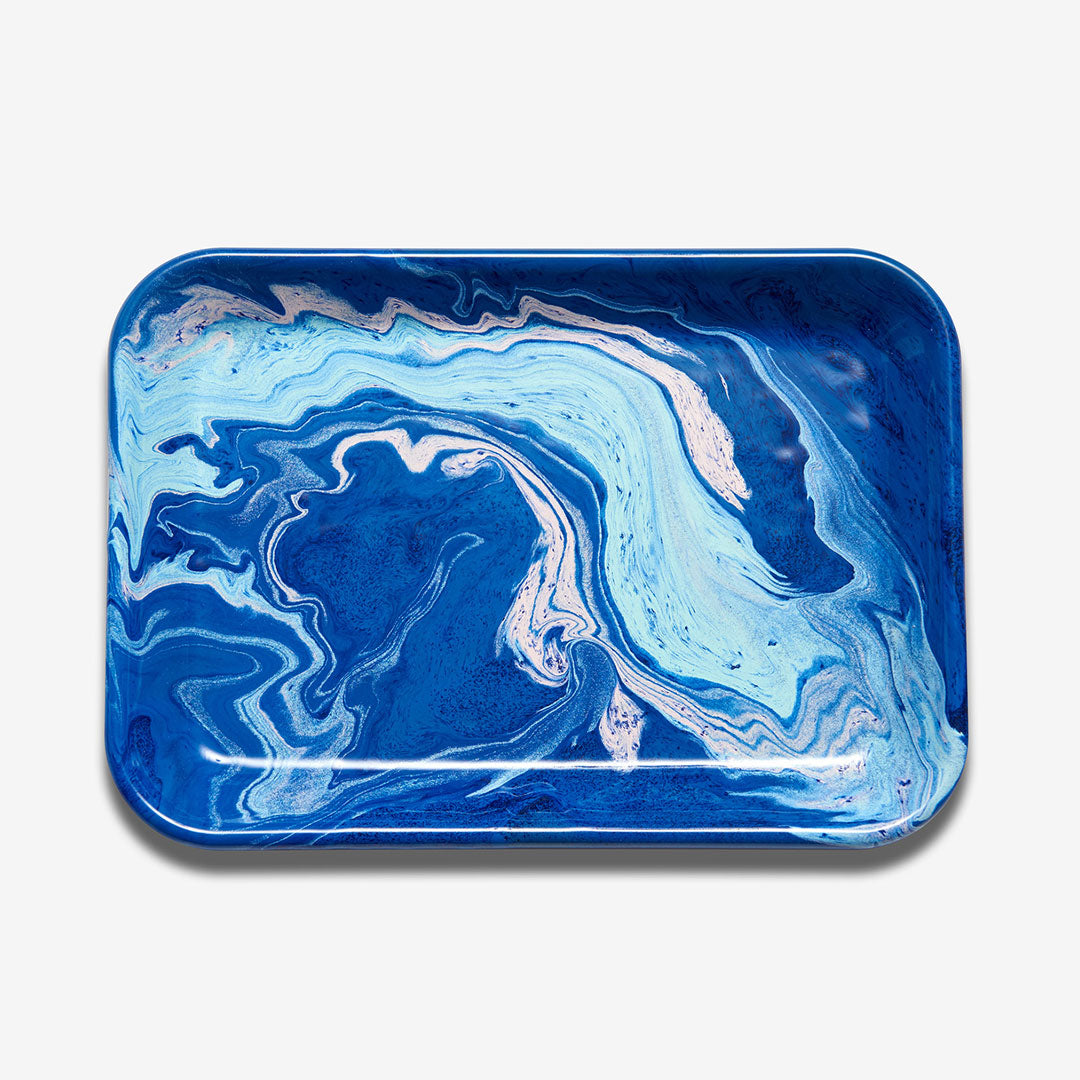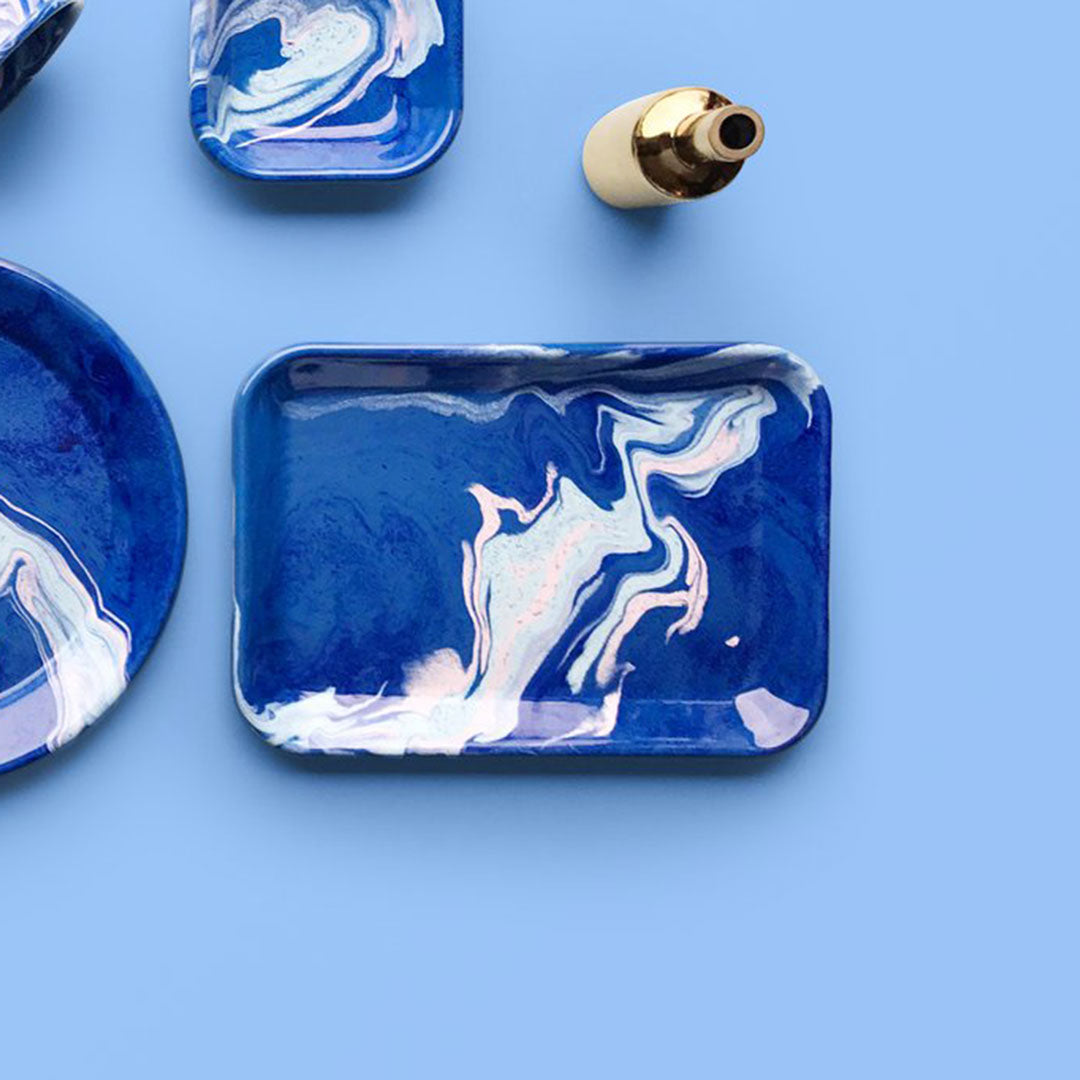 These serving trays, handcrafted by Bornn, are so beautiful that as you enjoy your meal and slowly uncover the dish, you'll be revealing a stunning work of art.
From late morning breakfast in bed to enjoying afternoon snacks out in the yard, this tray elevates all of your special moments. These rectangular serving trays are hand-painted and shaped in Turkey using traditional manufacturing techniques that date back to the 15th century. Because they are hand-painted, each tray is completely one-of-a-kind.
Bornn creates designs that are timeless and made to last, are done thoughtfully, with intent, and with care for our planet home. Each piece of Bornn enamelware takes hours to complete. Each step of the process is done delicately and with careful attention to detail. 
The pattern and swirling of colors create a mystical feel, provide a sense of wonder, and leave the viewer open to interpret what they feel. They are magical trays to set the scene for magical moments. Choose between soft blush, stunning cobalt, or cool mint colors. Mix and match for an extra special tablescape design.
Material: Enamel
Dimensions: 10.25" x 7.50" x 0.75"

- 100% food safe and great for cooking
- 100% recyclable, natural raw materials with non-toxic paints
- Each product is handcrafted by artisans
- Can be used outdoors in picnics, on the beach, at the camp or anywhere you'd like
- Enameled iron is incredibly strong, but the porcelain topcoat will chip if handled too roughly or dropped onto hard surfaces — revealing the metal frame underneath. When this happens the steel below naturally oxidizes and the enamelware remains safe to use.
- Can be washed in the dishwasher without harm to color or design. Detergents and stain removers may be quick and convenient, but over time they will reduce the luster and shine of your enamel pieces.
- Can be put in the freezer or oven up to 250 °C without damaging the coating or design.
- Perfect for induction cooker, gas or electric stove, in the oven or the bonfire
- Heats up quickly and keeps warmth
- Keeps cold drinks and food cold.
- Tea, coffee, and some foods may stain the enamel but this is natural.
Be Careful!
- Never use in microwaves!
- Do not touch when hot!
- Never use steel wool or abrasive brushes to clean your enamelware.
- Avoid using harsh chemicals.
- Extreme temperature changes can cause damage so allow your product to return to room temperature first before heating, cooling, or washing.
Bornn was founded in 2015 by two sisters Basak Onay and Oyku Thurston who both have backgrounds in creative industries. When they were global nomads growing up in Tokyo, Barcelona, and Los Angeles away from their hometown of Istanbul, they were exposed to different cultures and craftsmanship, which aspired them to create their own company that brings together years of developed skills and local heritage.