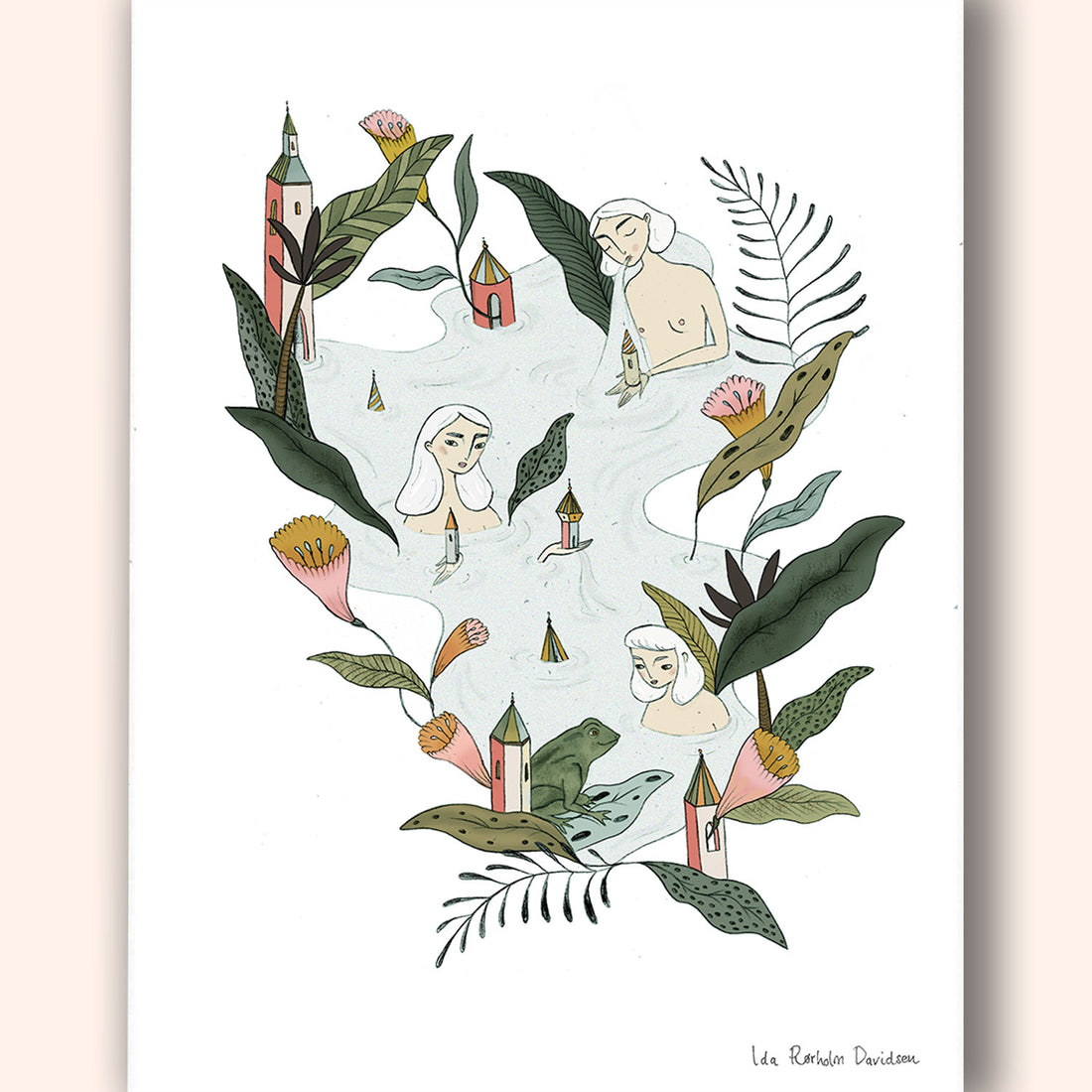 A great dorm room wall decor to celebrate the female spirit!
Lake Girls reflects the signature style of Danish designer Ida Rørholm Davidsen. This full-color wall art print celebrates the female form and multi-faceted feminine spirit. 
Serene but evocative, Ida's girls are always reminiscing of princess tales with a twist of empowerment - a portrayal of womanhood, questioning old perspectives. 
The print comes unframed but we recommend a light wooden frame with a UV-protected acrylic type mat.
- Material: 300g Ivory pure (natural white)
- Dimensions: 8.3'' x 11.7''
You can wipe it with a damp cloth occasionally to remove dust.
Ida Rørholm Davidsen's colorful, down-to-earth illustrations celebrate femininity and female artisanship. Mixing bold and pastel palettes, the Danish designer, illustrator and artist brings the multi-faceted female spirit to life.