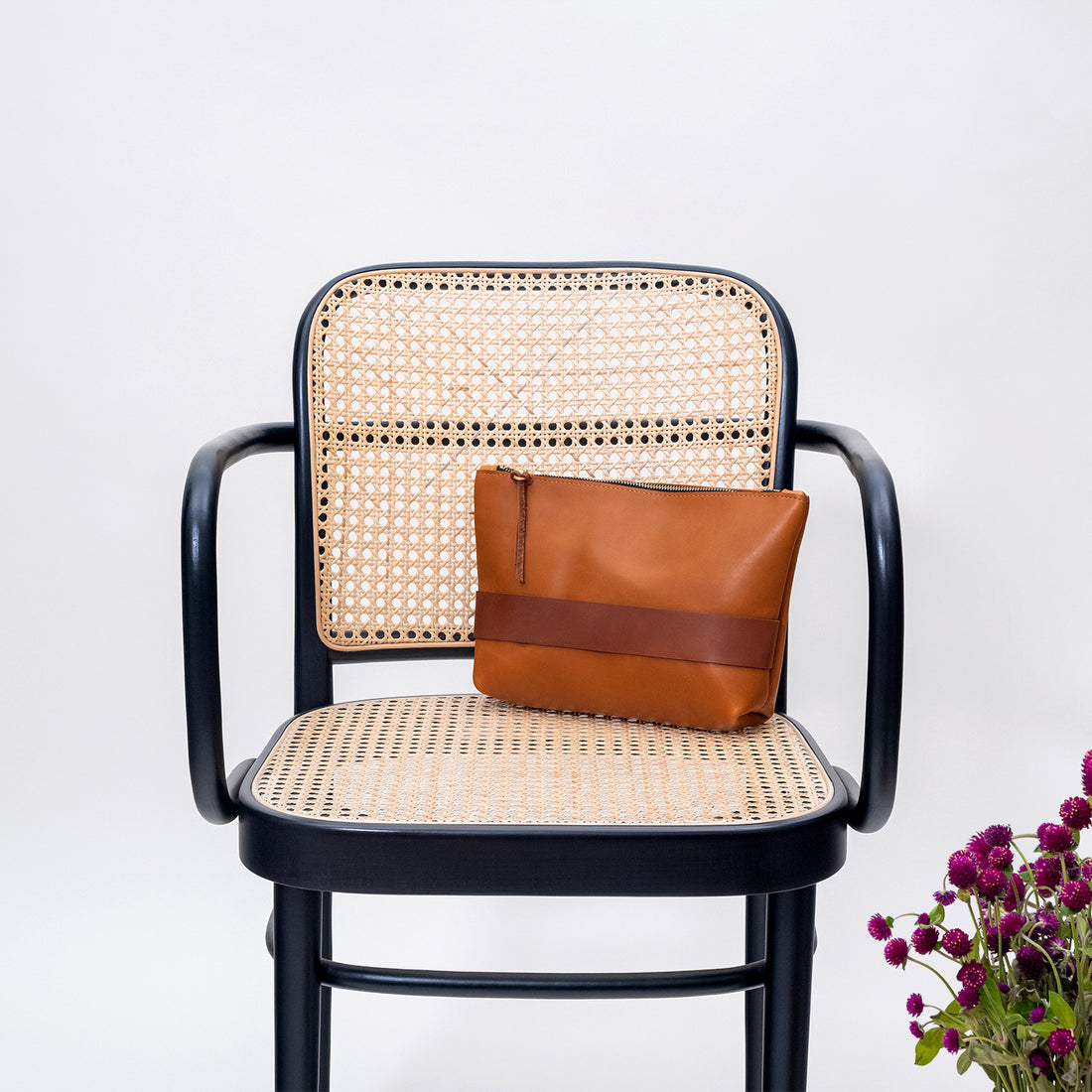 The Carolee Clutch is the leather clutch bag you've been looking for. With its attached hand strap you can carry it with ease - especially useful for an evening out.
It is minimalist in design but also just the right size for the maximalist because it is also so spacious!
The oil hide handbag that's designed to last a lifetime. Naturally water and stain-resistant, this sustainable purse is rugged and durable —handmade to age beautifully with time and wear.
- Materials: Leather
- Dimensions: 12" x 7" x 3"
- Unlined interior. 

Please be aware that leather is a natural material. Slight discoloration, scratches, or change in texture may be visible. These small inconsistencies in your leather should not be considered a defect but rather add to the beauty and uniqueness of your bag.
- If your bag gets wet: Wipe excess liquid immediately with a clean cloth or sponge; let the leather air dry. Do not use a heat source to speed up the drying. When drying your bag, stuff the inside with newspaper to help the bag hold its shape and to help absorb moisture from the interior. 
- If your bag gets dry: Massage a high-quality leather conditioner into the leather and use a clean cloth to gently wipe off excess. 
- If your bag gets dirty: Do not spot clean leather; clean the entire surface. Wipe clean with a damp cloth and dry with a clean, soft cloth. Start by always handling your leather with clean hands - oil and residue will easily transfer to the leather. Every now and then, briskly sweep your leather bag with a soft, dry, or slightly damp cloth. Once or twice a year, remove dirt buildup by wiping down your leather bag with a cleaner made specifically for leather. Apply in a circular motion, and wipe off with a slightly damp cloth to avoid clogging the pores of the leather. 
- When not in use: Store them away from heat, humidity, sunlight, and dust and preferably in a fabric bag. 

Neva Opet handmade leather bags are produced in small batches in Atlanta, Georgia. The collection's subdued color palette and minimalist shapes offer modern, simplistic handbags that are made to last—no matter who you are or where you go. The line is inspired by the designer's great-grandmother, Neva, and the ancient Egyptian Opet Festival, an event of regeneration. And much like the legends of the Egyptian Empire, these bags are made to last forever.