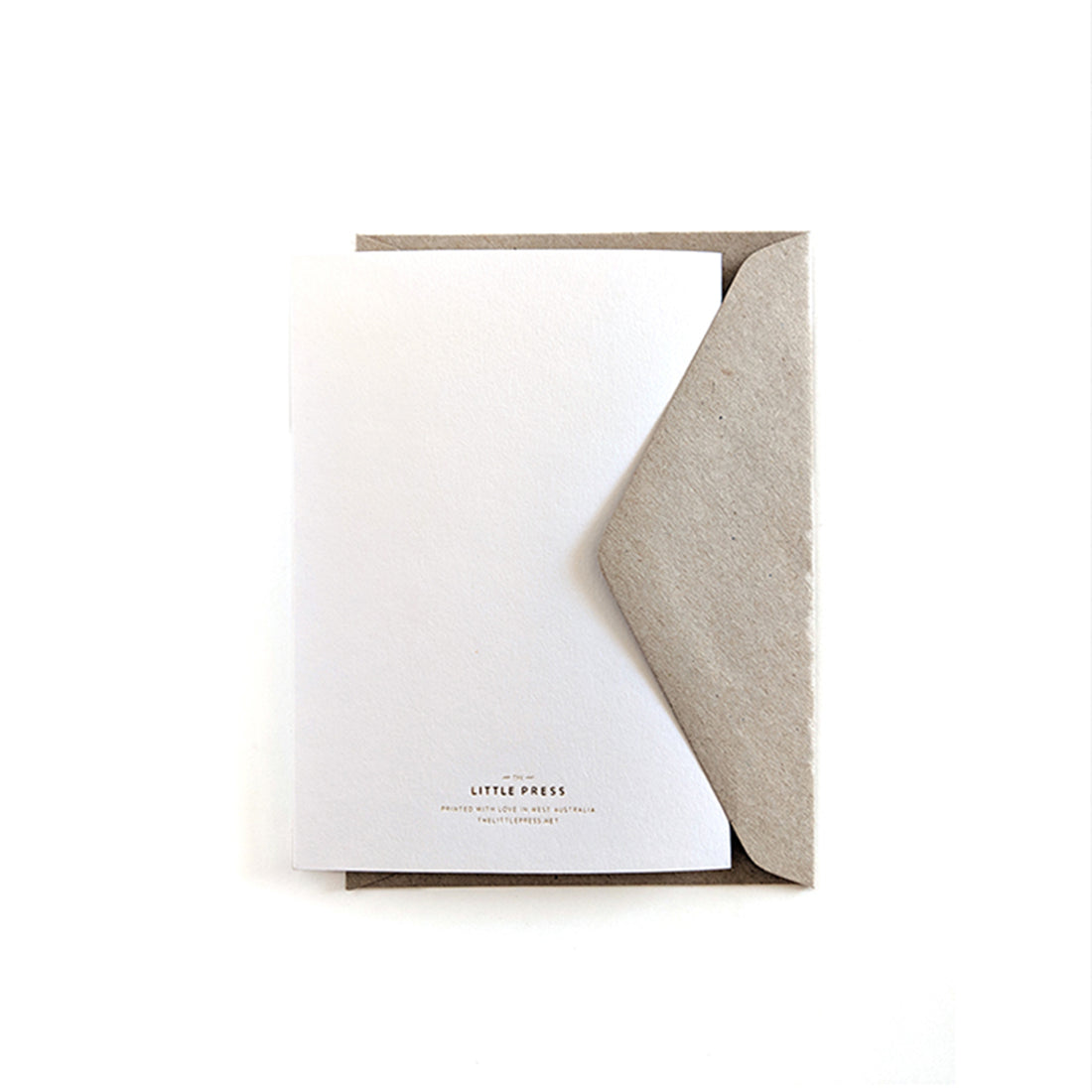 The best wish one can ever give to a loved one. 
Dreamy patterns hand-drawn and letterpressed with mustard yellow ink on premium cotton paper bring this wonderful sentiment to light.
Send it to that special person you feel at home with.
- Size: 3.3" x 4.9" when folded
- Material: 100% cotton premium card with 100% recycled envelope
- Letterpress printed on treadle operated 1930's Chandler & Price
- Details of the printing on the back.
- Art prints and gift cards are lovingly, individually hand-printed in small batches, using an antique printing press and hand-mixed inks. It cannot be guaranteed to be the same color as in the photo. The colors and saturation slightly vary from batch to batch.
It is paper so you know what not to do. :)
The Little Press has its roots in art and design, which makes its style so unique and unmistakable. They started out as one little hand-operated printing press named 'Leo' and very quickly grew into something much bigger. The beautiful, tactile impressions slowly hand-printed on high-quality paper, each card becomes an art piece on its own.