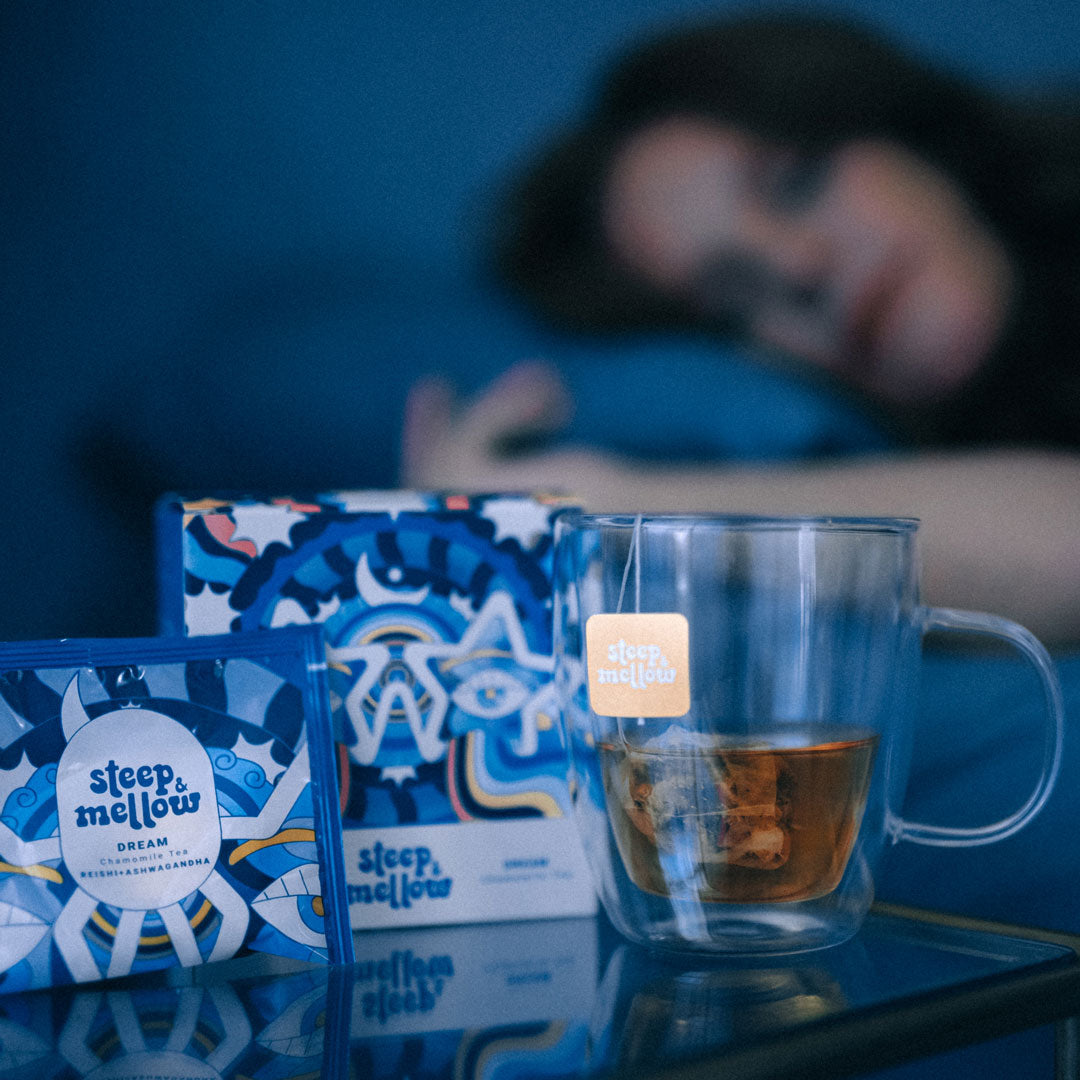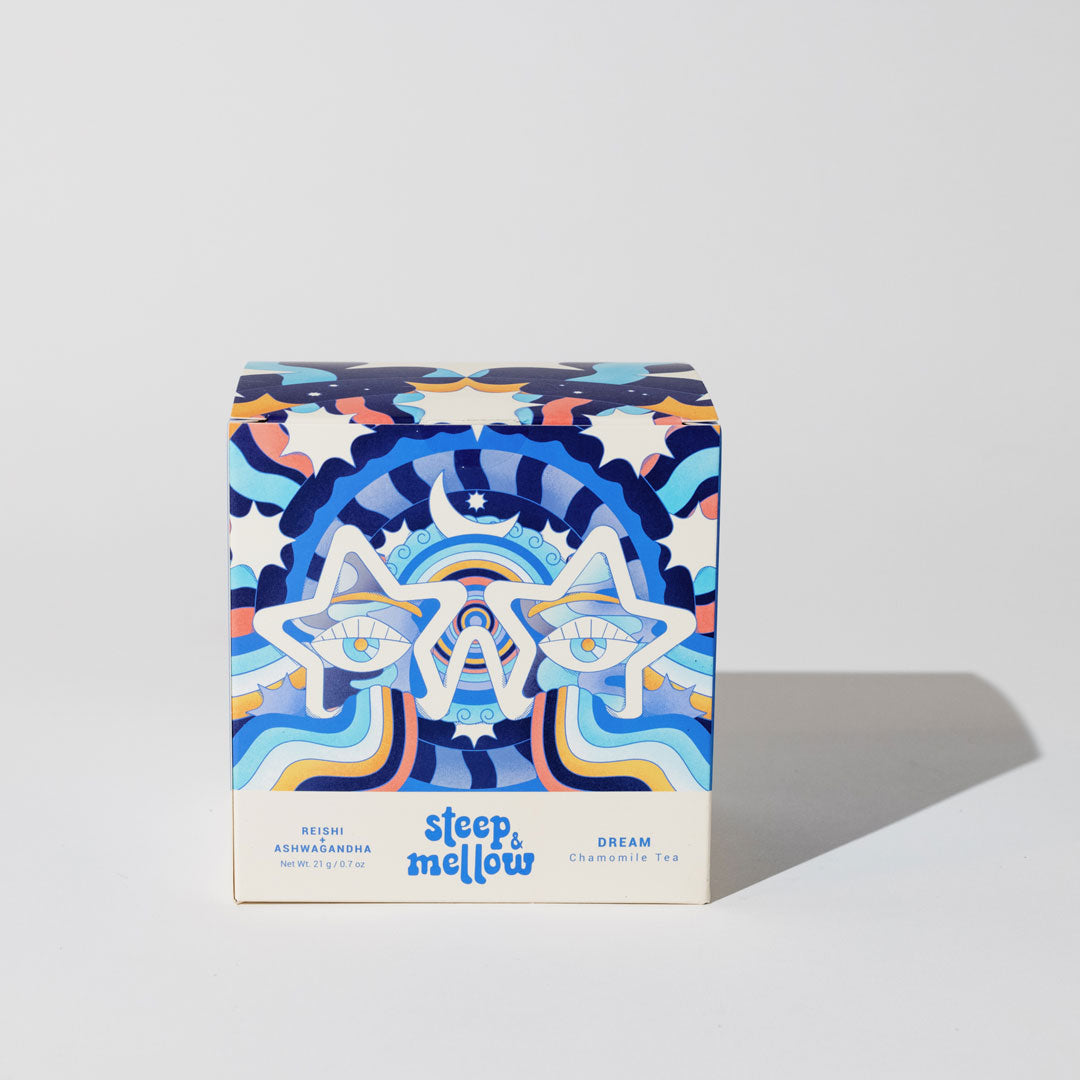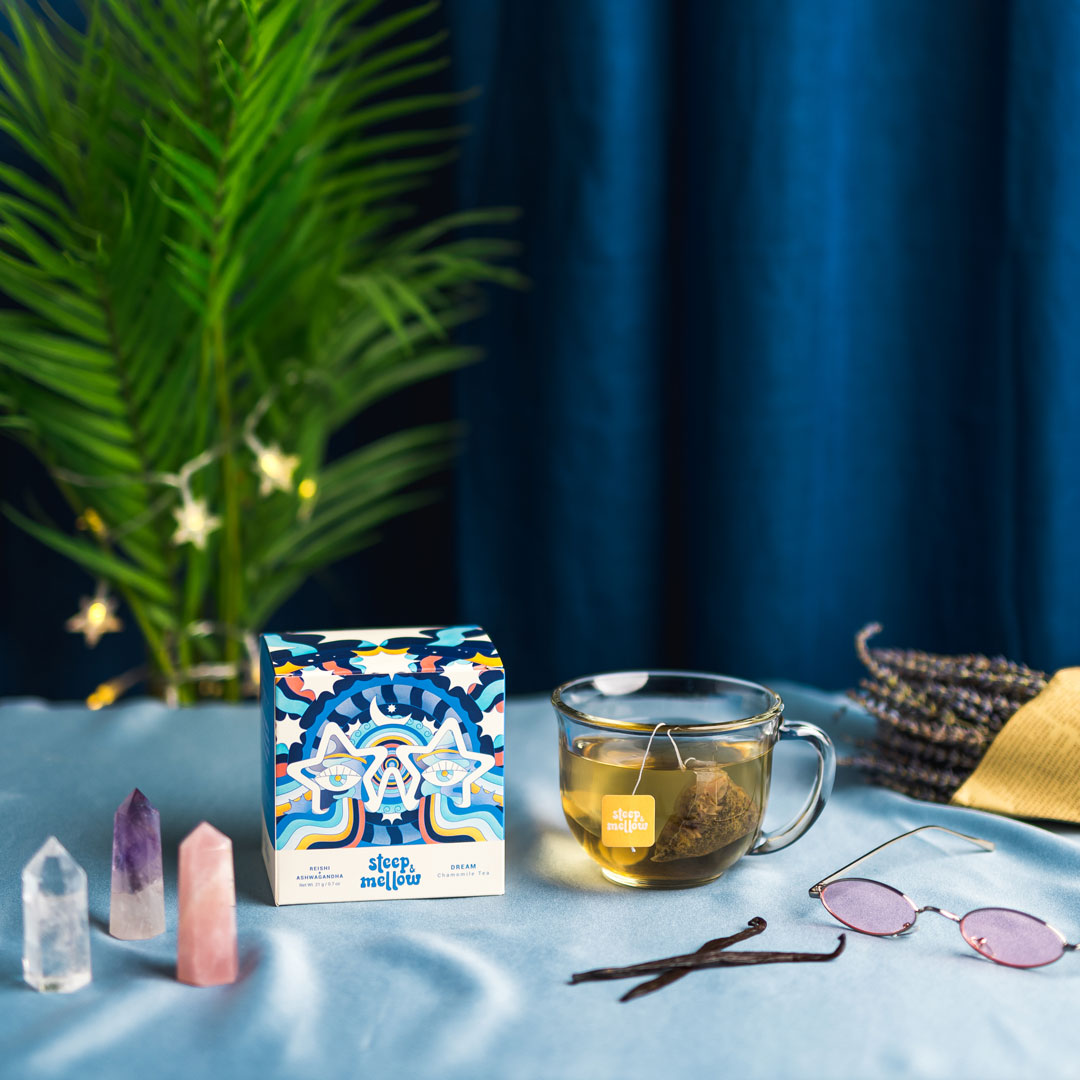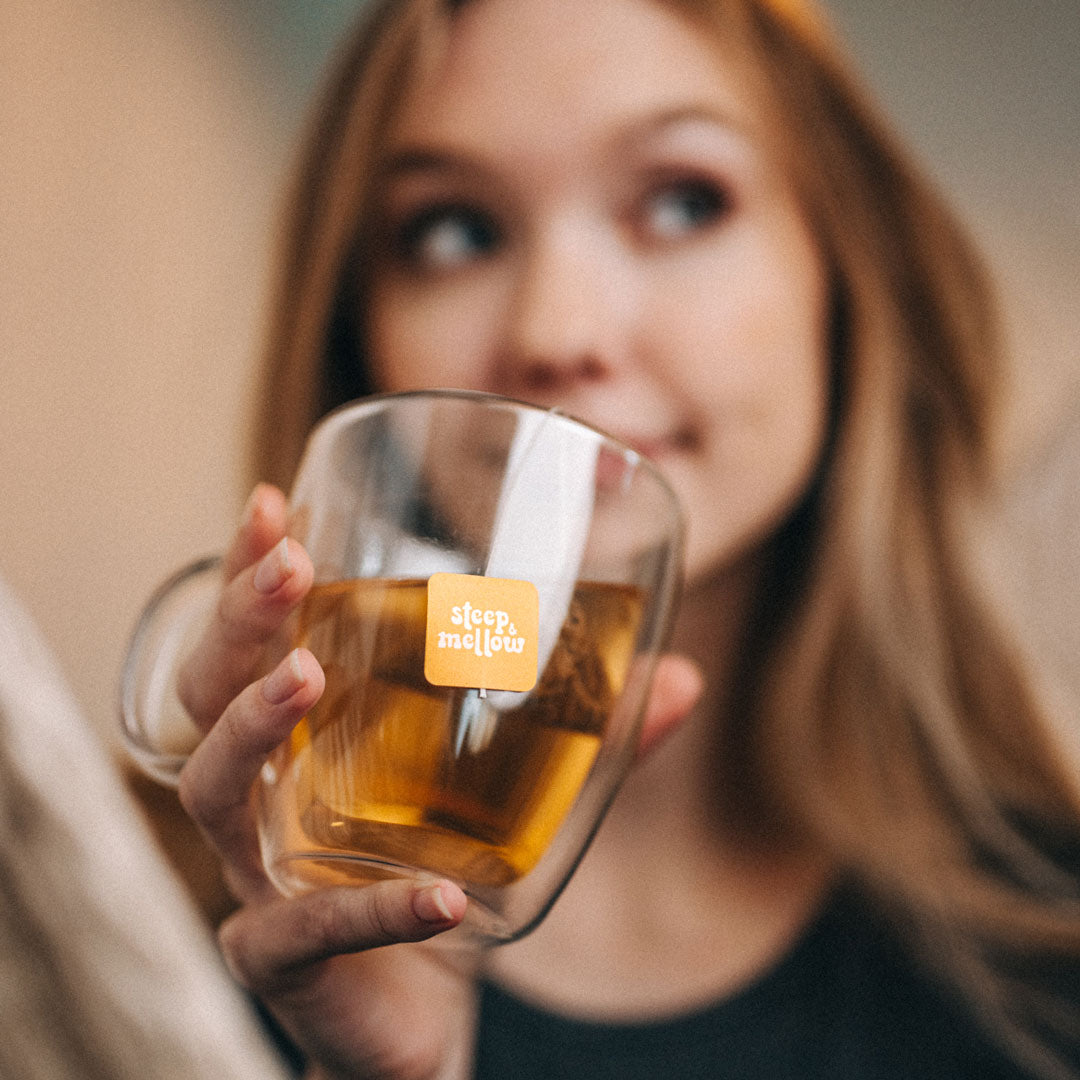 This is the tea of your dreams! Time to relax and unwind with Dream by Steep & Mellow. Watch the stressors of your day fade away with the steam and welcome relaxation with each sip.
Dream is a chamomile tea with reishi mushroom, ashwagandha root, and valerian root. Dream will allow you to get deep and restful sleep so you can wake up each day reset and ready to be the best version of you. This chamomile tea has the soothing and flavorful notes of vanilla and lavender. 

Ready to catch some z's? Boil some water then steep Dream at 205* for 3-4 minutes. Write in your journal or express gratitude for the day while you wait. Pour your Steep & Mellow tea into your favorite mug then get cozy in front of the fireplace or with your favorite movie on TV.  Feel the calm like waves wash over you.
Steep & Mellow is a woman-founded small business that set out to change the world one tea at a time. Each product is packaged sustainably, sourced ethically, and made with natural ingredients. With steep & mellow, your happiness is guaranteed!
- Ingredients: Chamomile Flower, Freeze Dried Cherry, Rose Petals, Lemon Balm, Lemon Grass, Natural Flavor, Lavender, Reishi Mushroom, Valerian Root, Ashwagandha Root.
14 bundles of joy/box
- Feeling: Chill + Unwind
- Tasting Notes: Wholesome, vanilla, lavender
- When to drink: Night
Instructions: Bring your water to a boil. Steep at 205ºF. Let it mellow for 3-4 mins. Sip slowly and enjoy Caffeine 0/4
At steep & mellow, they create groovy beverages that help promote health, wellness, and environmental responsibility. Their vision is to create a more mindful, creative, and sustainable world; one sip at a time.