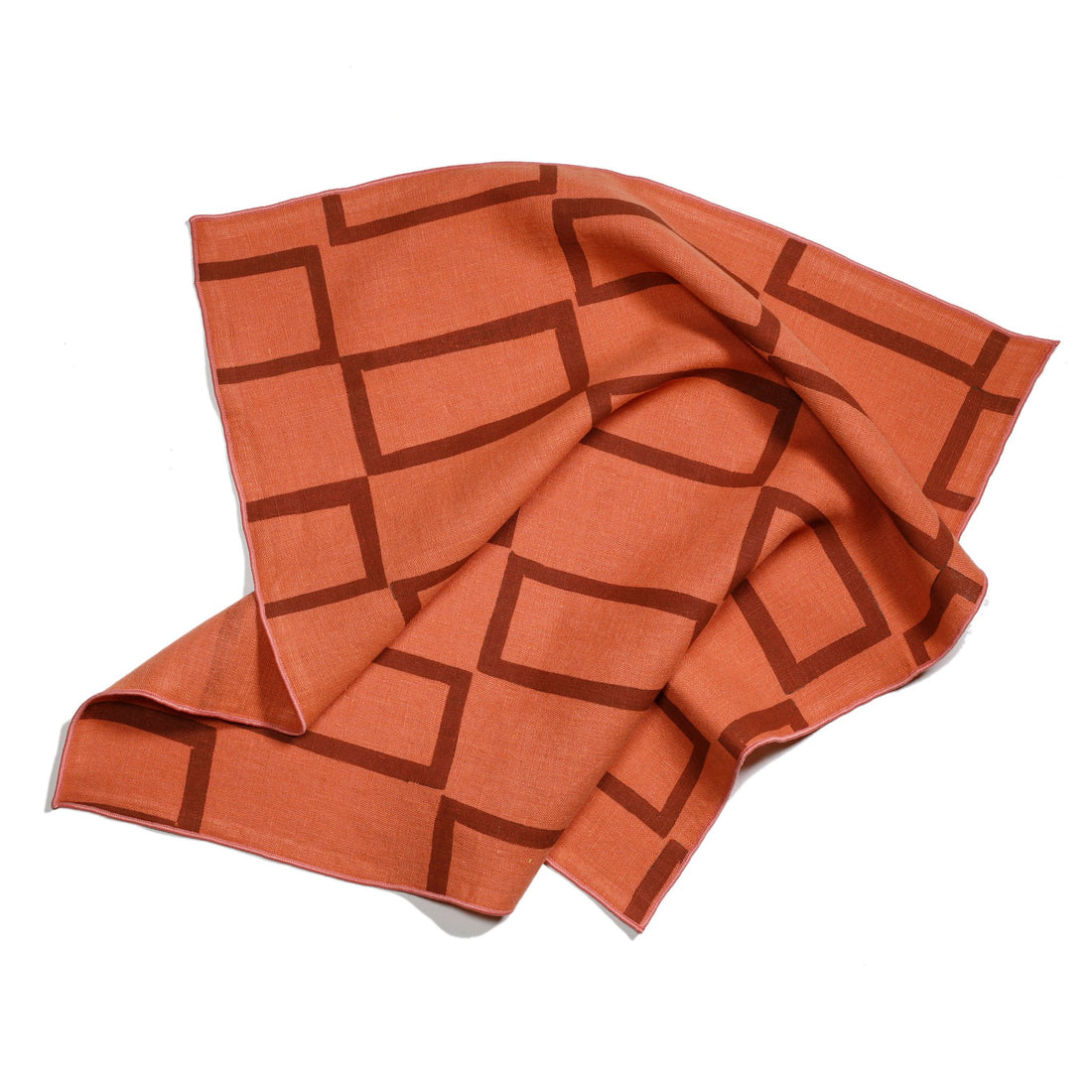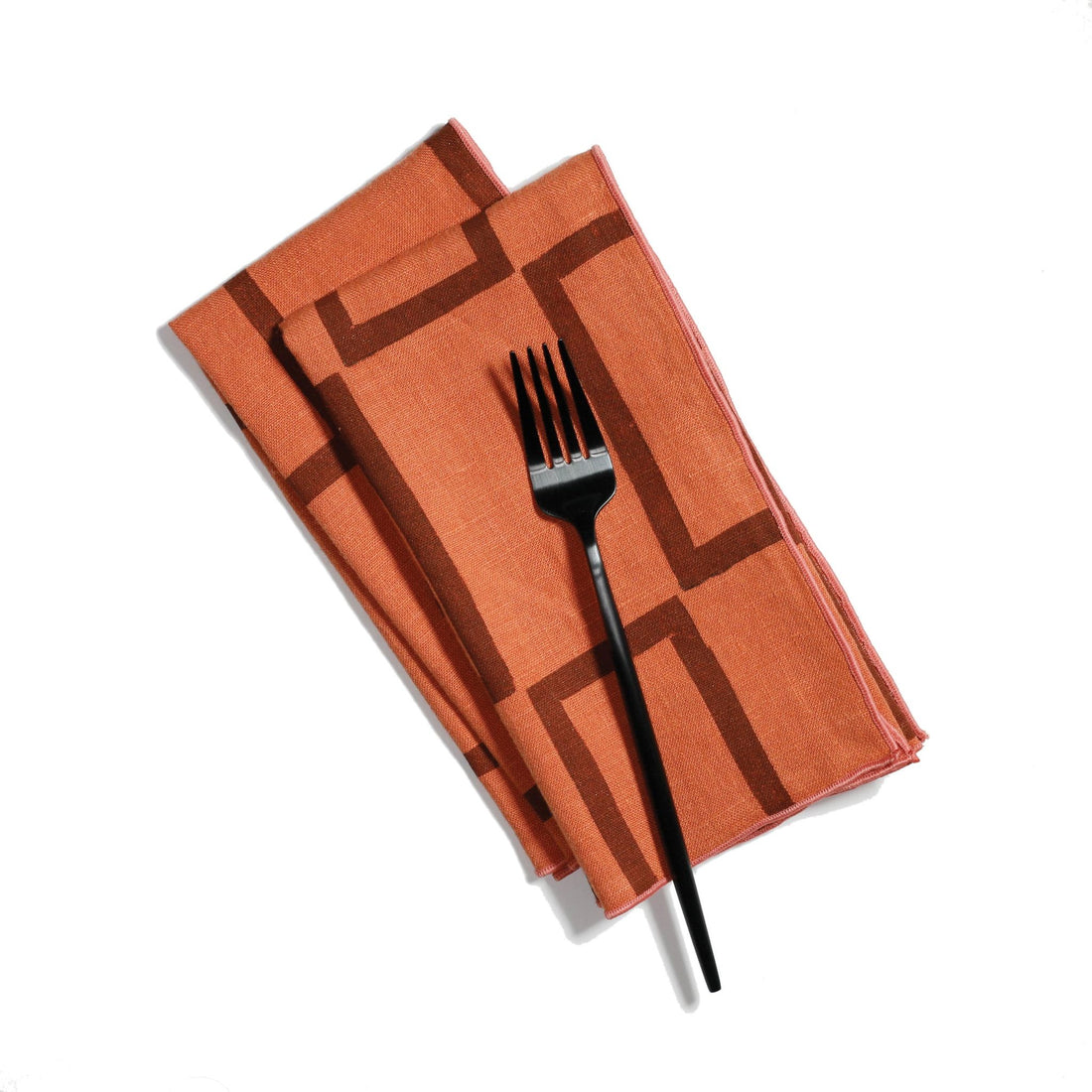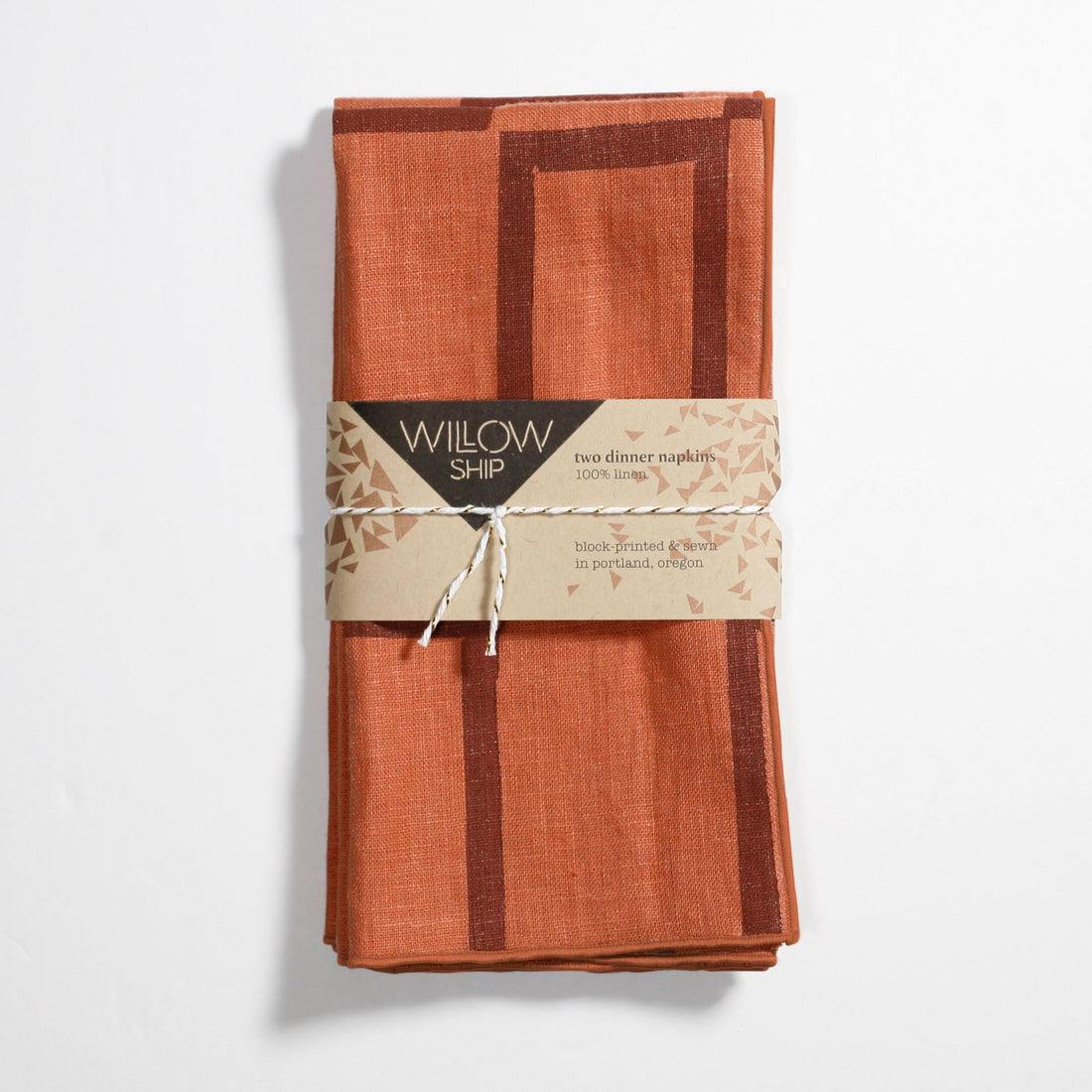 Our new midcentury-inspired motif, handprinted in warm, spicy notes. Enjoy the Modern Block Printed Linen Dinner Napkins
Happily handmade: All items are one-of-a-kind, block-printed by hand, so slight variances may occur in placement and ink coverage, and contribute to the item's overall uniqueness and beauty.

What is block-printing? It's a special, labor-intensive printing process that yields a unique impression every time. After designing the motifs and cutting out my designs, I carefully apply custom-mixed, water-based, permanent fabric paint to my printing plates for each and every impression. Then I press the design into 100% linen fabric, repeating the process for additional color layers or repeat patterns. No two impressions are identical, rendering each Willow Ship item totally unique. My fabric paints contain a slight sparkle in the formula, which looks beautiful against natural linen.
- Material: Set of 2 Modern Block Printed 100% Linen Dinner Napkins
- Size: 18" x 18"
- Machine wash on gentle cycle with like colors, preferably with a plant-based laundry detergent > damp dry > iron on reverse if desired.
- Wash separately to keep the structure.
Willow Ship was started in San Francisco in 2011 by Blake Kahan, a new mom at the time, working in the graphic design field. For some reason, the glow of the computer screen lost its allure and Blake began itching to start a studio practice, where she could work with her hands and immerse in the study of colors, shapes, and textures.