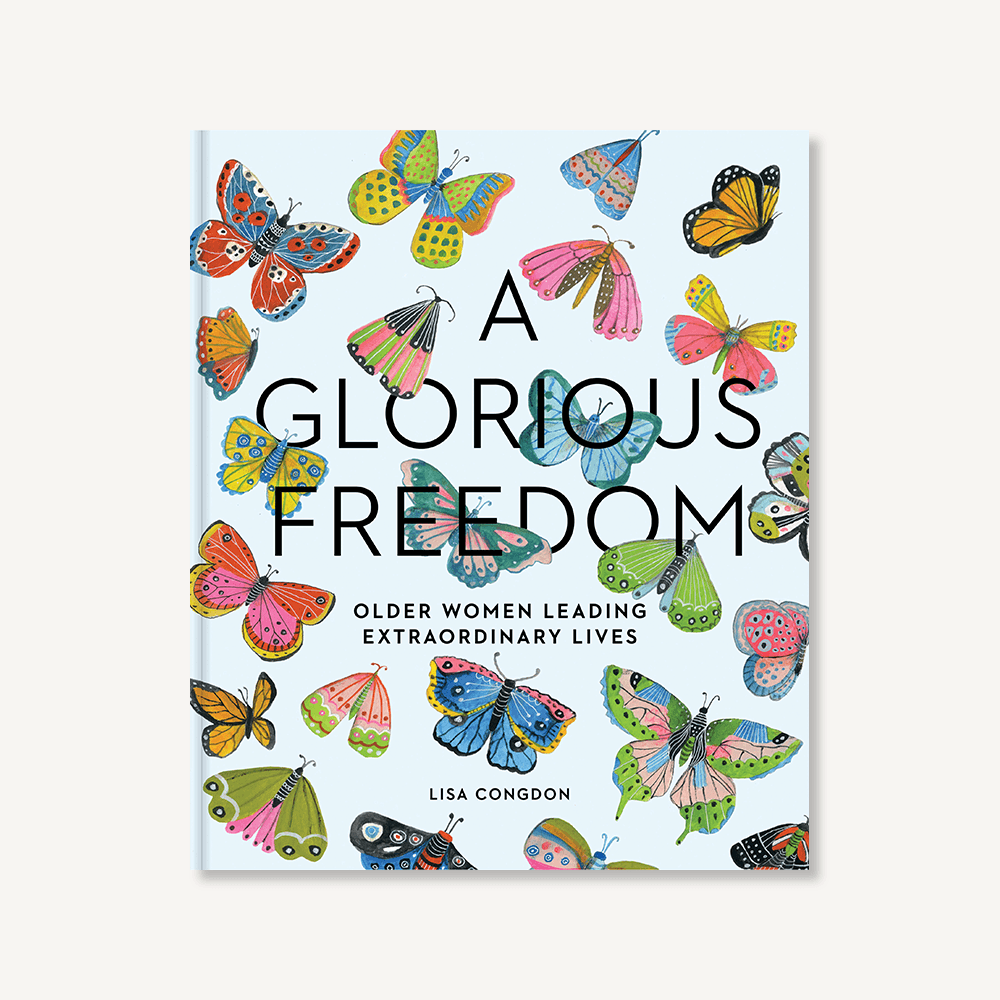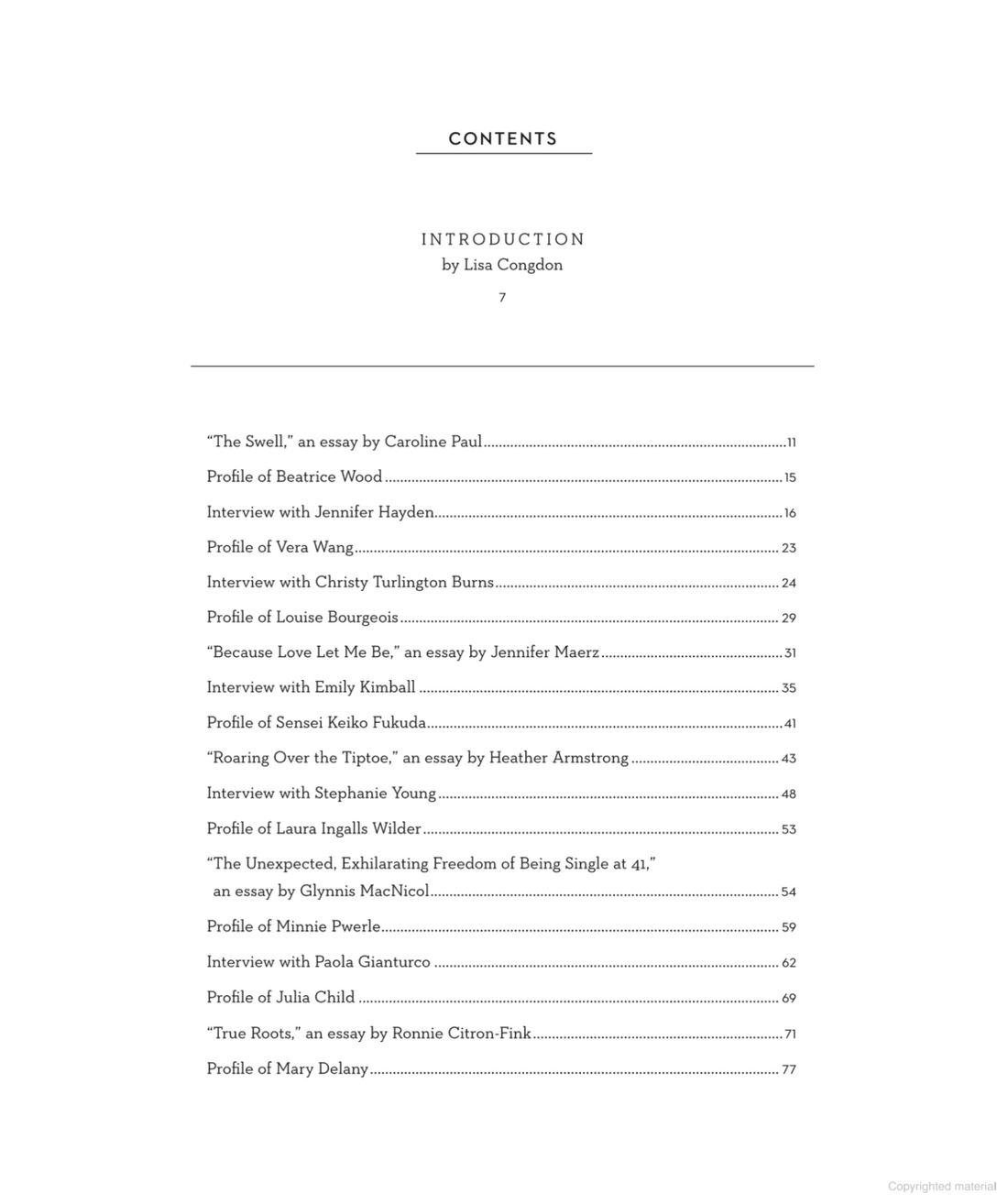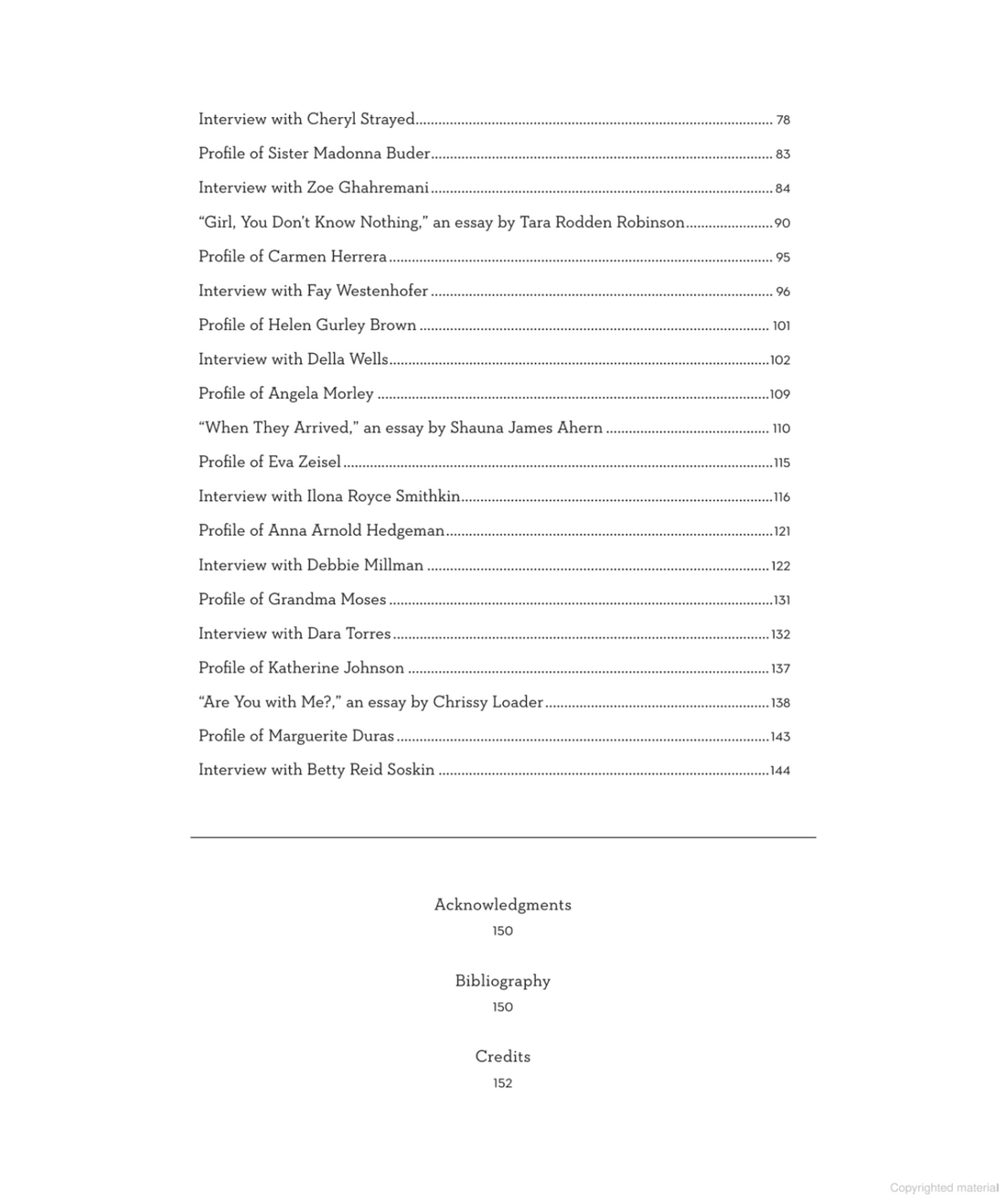 As we grow older, we grow in confidence, we become wiser, we have experiences under our belt. We gain the liberty to pursue bold new endeavors and worry less about what other people think. We simply become more free.

'A Glorious Freedom: Older Women Leading Extraordinary Lives' is a richly illustrated volume written by bestselling author and artist Lisa Congdon. In this book, she explores the power of women over the age of forty who are thriving and living life on their own terms. Profiles, interviews, and essays from women--including Vera Wang, Laura Ingalls Wilder, Julia Child, Cheryl Strayed, and many more--who've found creative fulfillment and accomplished great things in the second half of their lives are lavishly illustrated and hand-lettered in Congdon's signature style.

This book is a perfect gift for women of all ages. For younger women to know the best is yet to come, and for women over forty to connect to. To laugh with, to cry with, and to share with friends. 'A Glorious Freedom' celebrates extraordinary lives and redefines what it means to gain wisdom and maturity.
Format: Hardcover
Pages: 152
Size: 7 1/2 x 9 V
Publication Date: 10/03/2017
ISBN: 9781452156200
- Take care of a favorite book by treating it carefully and storing it responsibly.
- Don't touch your book with dirty hands or read it while eating or drinking.
- Store your book in a cool and dry atmosphere, away from heat sources.
- Dust your book regularly.
Lisa Congdon is an author, illustrator, and fine artist. Her other books include Whatever You Are be a Good One; Art, Inc.; Fortune Favors the Brave; and The Joy of Swimming, also from Chronicle Books. She lives in Portland, Oregon.