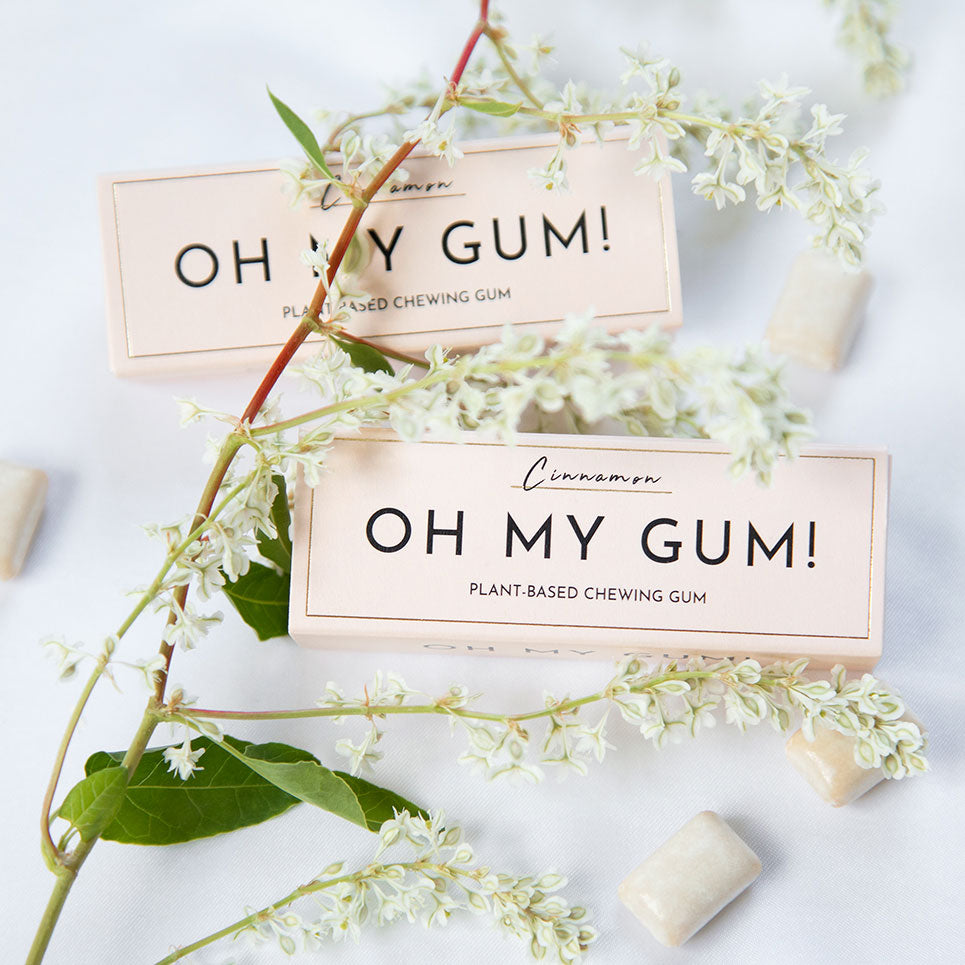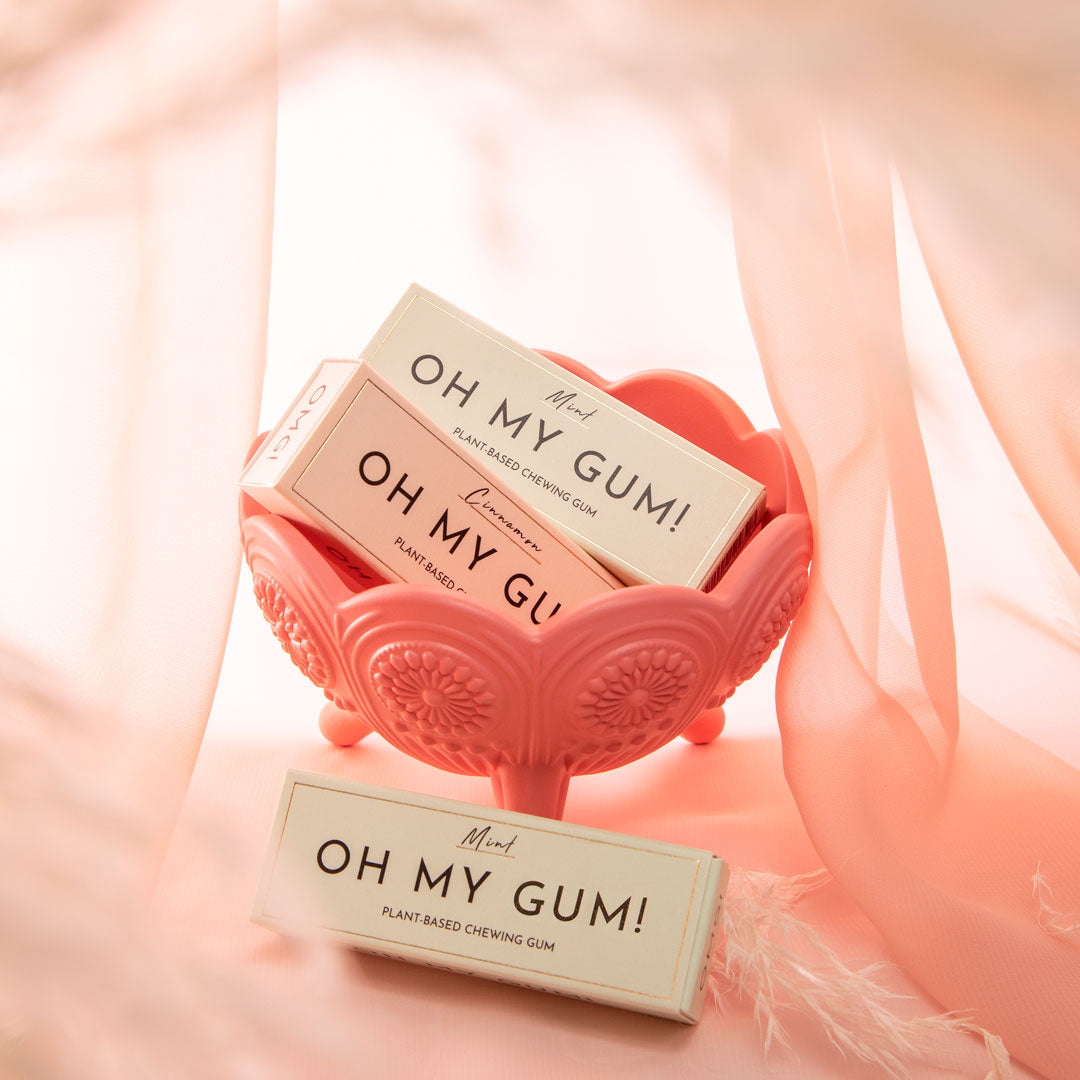 A little spice after something nice! Cinnamon gum is great for neutralizing bad breath and has even been shown to have antibacterial properties. Enjoy after lunches, snacks, or dinners to keep you friendly, fun, and approachable!

Leave it in your kitchen or throw it in your bag, Oh My Gum! is ready to go on all your adventures with you. The only question will be where should you go?

Oh My Gum! was created upon a realization that standard chewing gums contained plastics. Oh My Gum! is a super tasty, chic and sustainable alternative to other gums and is even a winner at the 2021 Food Awards. Each flavor is made from plant-based, vegan-friendly ingredients. The gum is also sugar-free, aspartame-free, and completely plastic-free from ingredients to packaging. It's the new spice of your life!
10 pieces per packet.

- Ingredients: Xylitol, Natural Chicle Gum Base, Natural Flavour (Cinnamon), Glycerol, Magnesium Stearate, Gum Arabic, Carnuba Wax.
- Nutritional Info Per Piece: 3.3 kcal, 1.4 g carbohydrates, 0g sugar, 0g fat, 0g protein, 0g salt

- Plant-based vegan-friendly ingredients.
- Biodegradable chicle. Planet-friendly
- Sugar-free and aspartame-free chewing gum.
- Plastic-free: no plastic in OH MY GUM!'s ingredients or packaging
- Bag-friendly (zero spills = zero waste)
Once you're done, wrap it in a piece of scrap paper, junk mail, or a corn husk. Toss the gum in the garbage.
Malak; founder of OH MY GUM! was horrified when she found out that chewing gum was made of plastic - the kind of plastic used to manufacture tires and glue. What was more shocking was how very little awareness there is around the plastic content in regular gum. She became fixated with the idea and was determined to create a super tasty, chic, and sustainable alternative to what was out there. She quit my job in luxury fashion recruitment and spent over a year researching and developing what I thought was the best plant-based chewing gum.