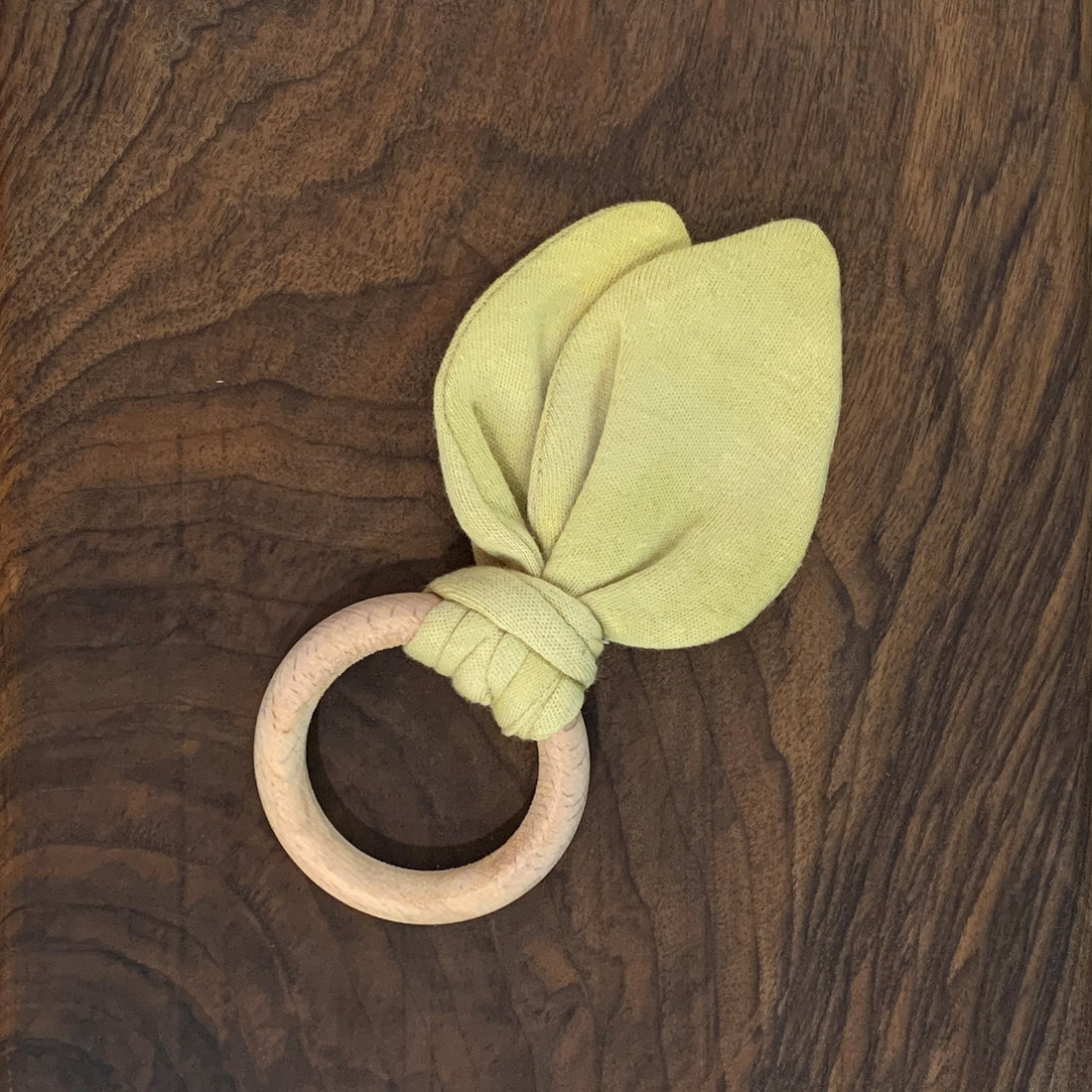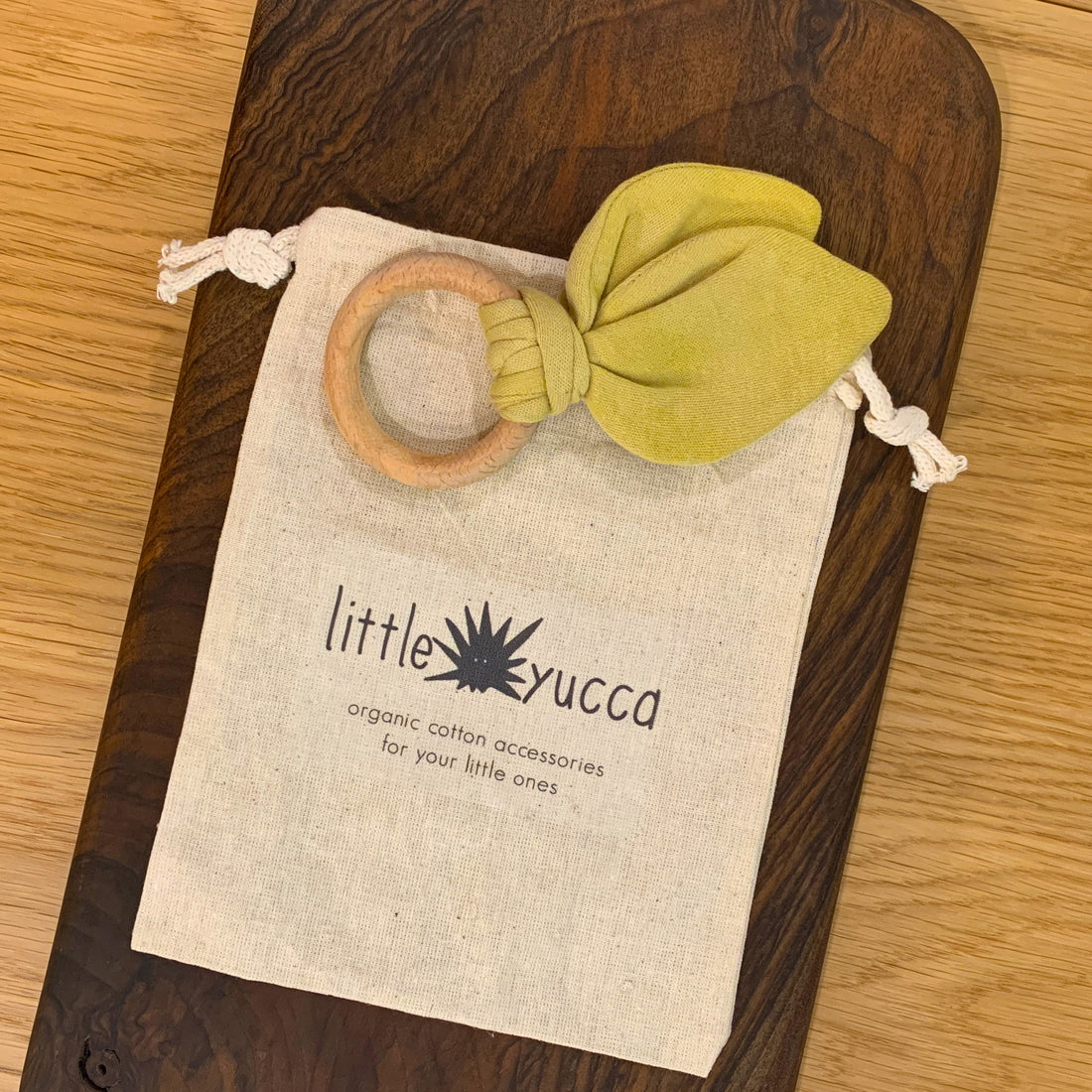 The all-natural teething relief, now delivered in an organic cotton pouch.
Handpainted by Darwin's Botanicals with natural dyes for Little Yucca, this teether is a darling accessory for your little one.
Made out of 100% organic cotton cord and beechwood teething ring, the Cotton Jersey Knit fabric has also sensory crinkle paper between the fabrics.
The perfect gift when paired with yellow Zip Footed Jumpsuit and/or Clap Baby Dungarees.
- Materials:
Beechwood teething ring
100% organic cotton cord
Cotton Jersey Knit fabric with a sensory crinkle paper between the fabrics.  
- Dimensions: 
Ring 2.25"
Total Length 6"
- Easily cleaned with soap and hot water. 
- Spot clean only and do not submerge in water. 
- Wipe and dry off drool as soon as possible for the durability and quality of the product. 

Safety
- Adult supervision is required at all times.
- All products are made with secure knots. Give your teether, pacifier clip, and necklace a small tug each time before use to ensure it is secure.
- Adults & ages 4+ may be able to break with force, baby use only.
- Do not leave unattended while the baby is in the car seat or sleeping.
- Discontinue use at first signs of wear. The buyer assumes all responsibility.
Based in Istanbul, Little Yucca collaborates with different designers and explores new colors in every collection. With an emphasis on gender-neutral clothing, they make the softest organic outfits for your baby and kids, fit for every adventure.