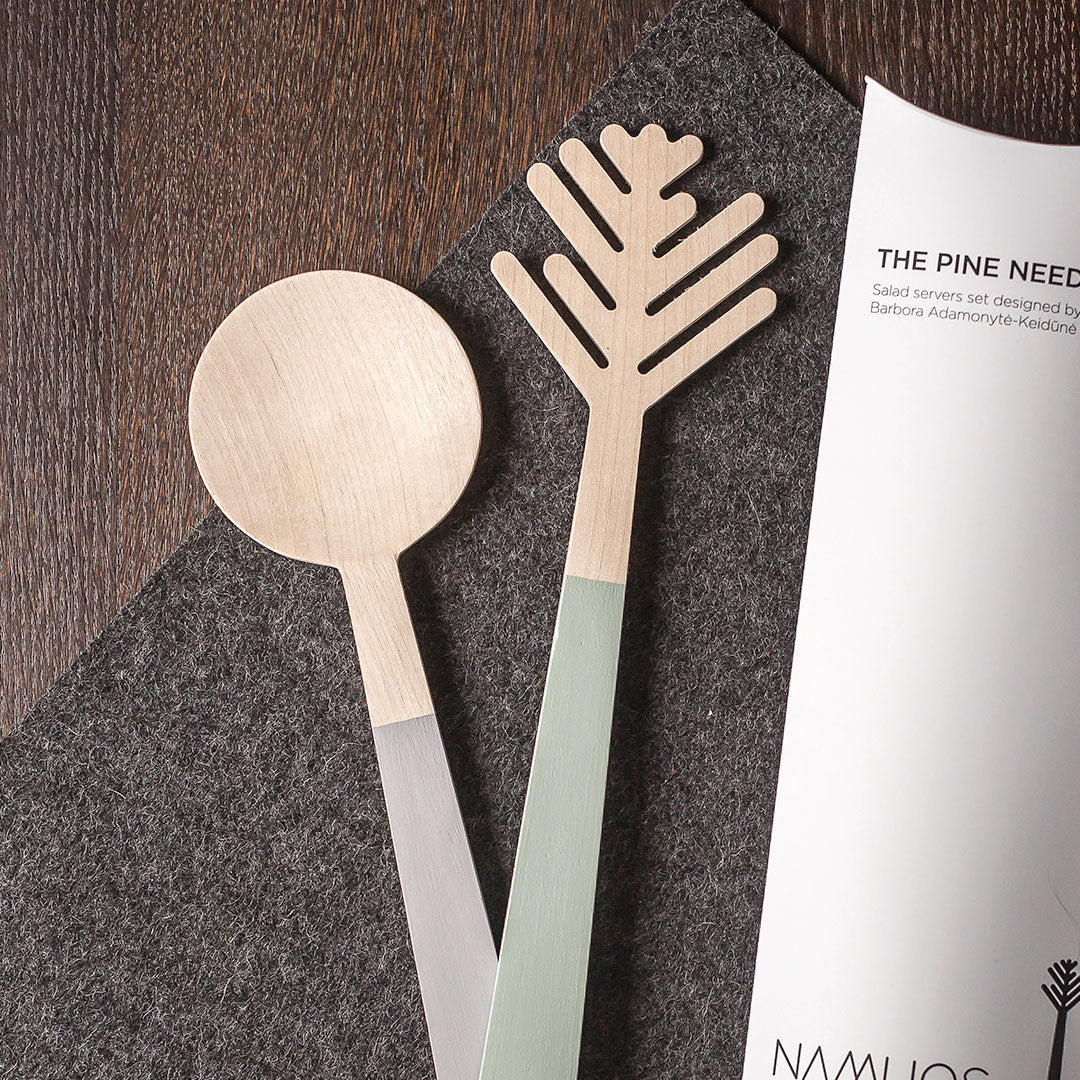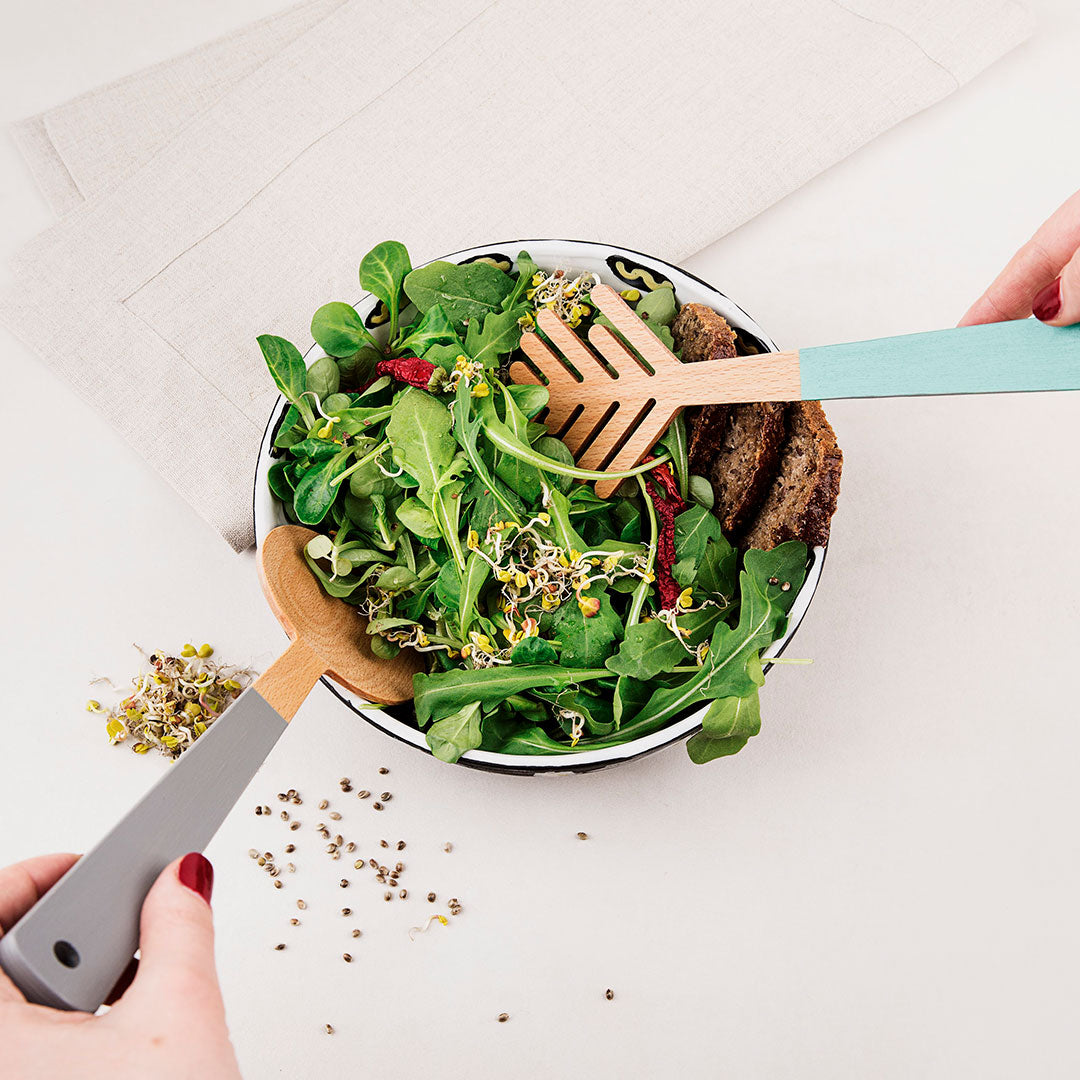 Greens, yellows, purples, and reds. The most vibrant item on the dinner table is often the salad. As everyone sits and makes a note of the vivid meal, let your tablescape enhance your presentation. It is time to feast.
These Wooden Salad Servers by Namous create an eye-catching yet subtle design and bring elegance to every meal. These servers are an excellent eco-friendly gift for housewarming, weddings, or birthdays. They are sure to bring a warm and welcoming feeling to any salad, pasta, or side dish.

Slow Design is not about reducing the production speed of a product but creating a product design that captures the attention of its user and slows them down in the process. At Namous, they strive to provide home goods that allow you to create a place to comfort, nurture, and grow. A home that radiates warmth and coziness, a place you always want to return to. Their products are inspired by nature and natural materials. The pastels compliment the warmth of wood and blend in easily to any design or space. We can't wait for you to create your new table rituals.
- Material: Birchwood, paint certified by eco-label, impregnated with a mix of natural waxes and oils. Made from natural materials, color and grain may vary. 
- Dimensions: 11 4/5" x 3"
- Color: grey/green.
- Handwash only. 
- Should not be washed in the dishwasher.
- It can safely be wiped and washed by hand with warm water.
- Do not soak in water. Rub with oils from time to time, so you can enjoy it for a long time.  
The mission of Namuos is functionality, quality, and simplicity. For them, only home can offer such comfort. Servers Designer: Barbora Adamonytė-Keidūnė.