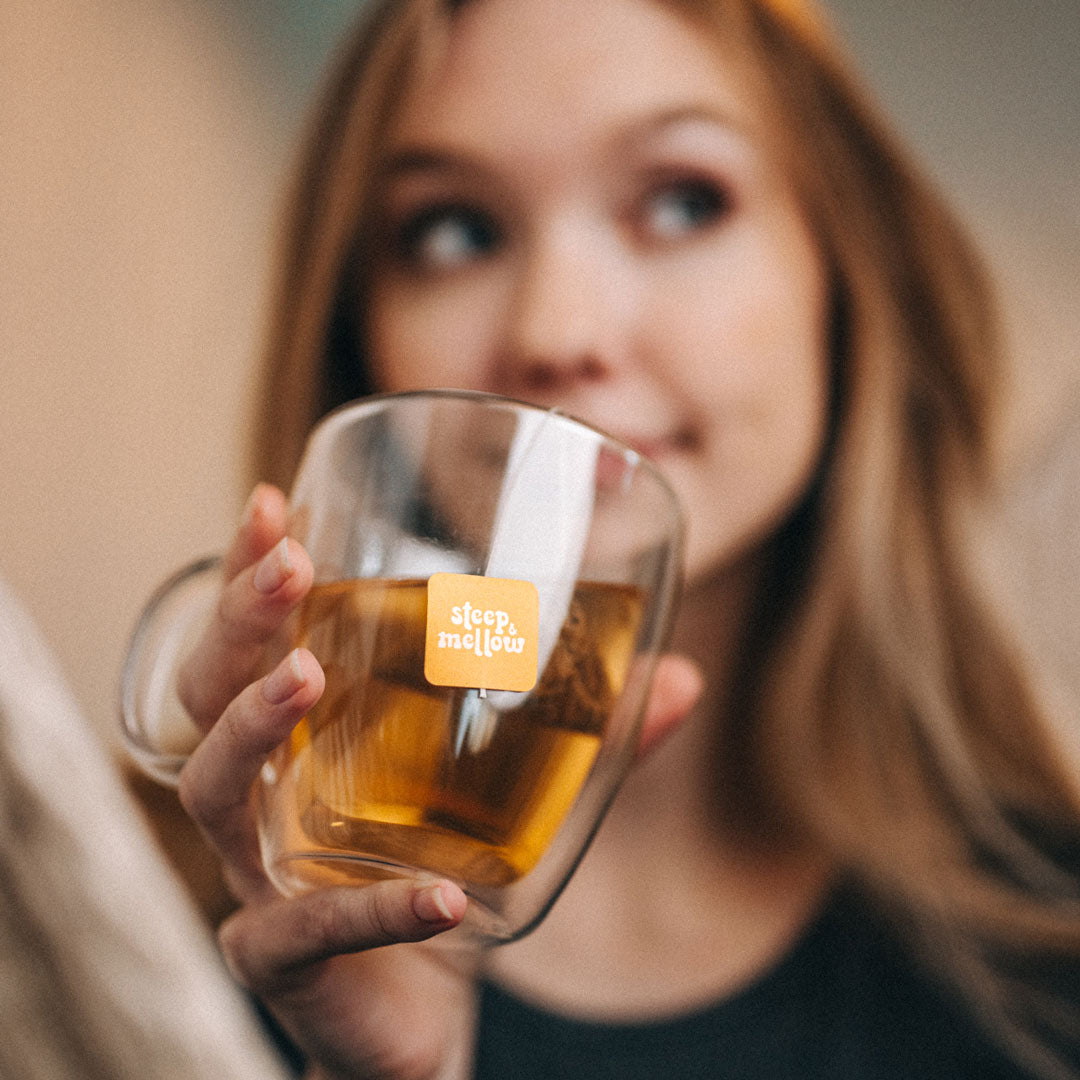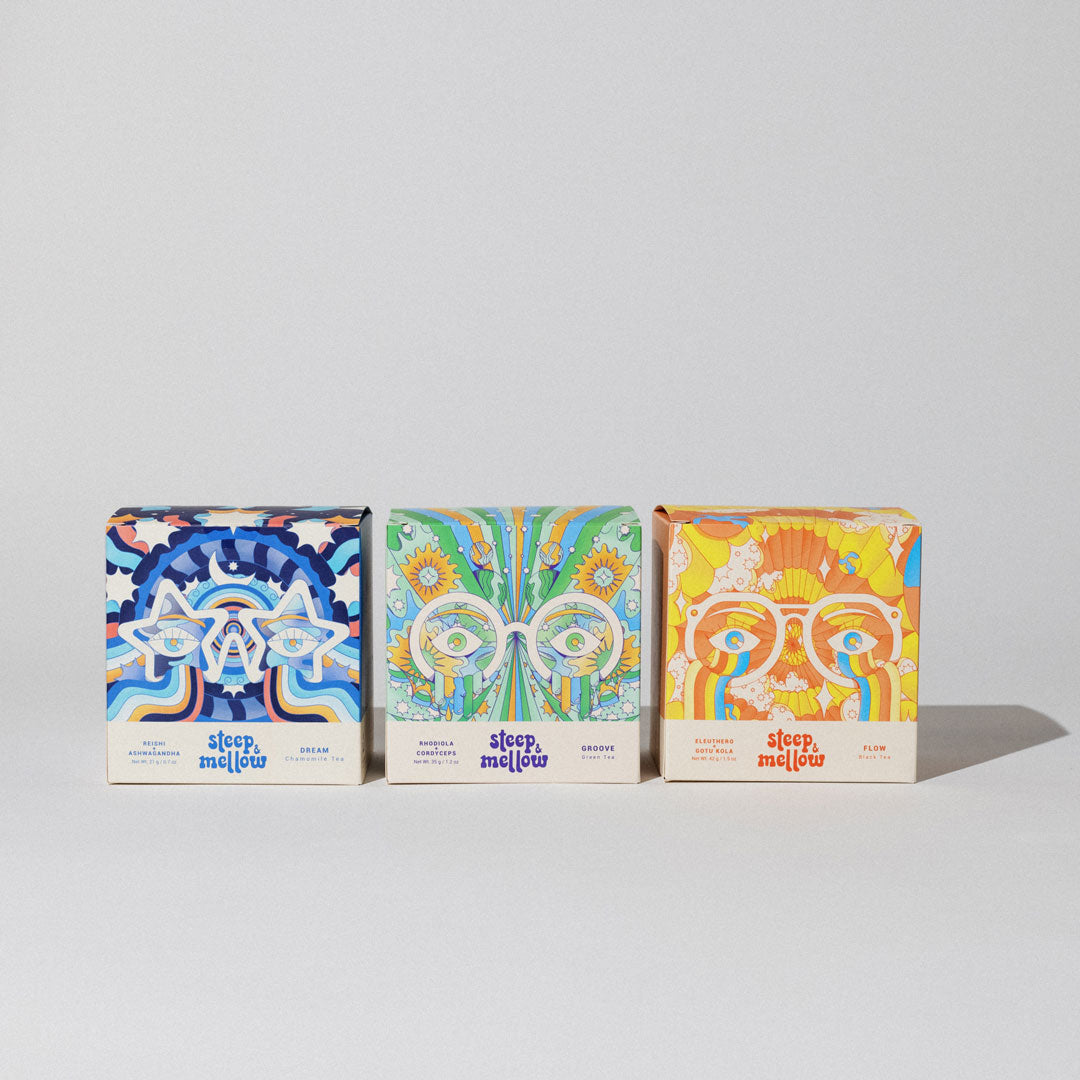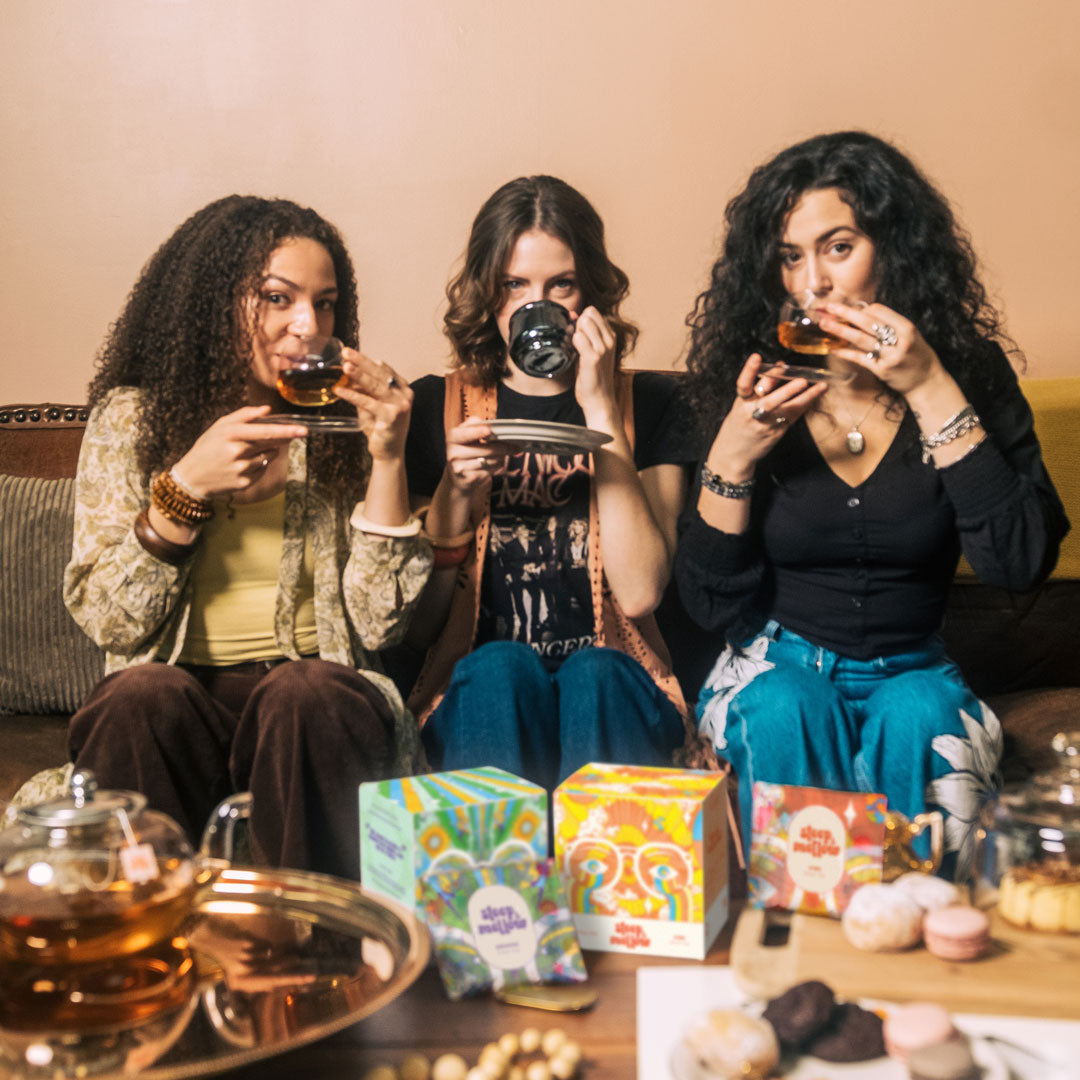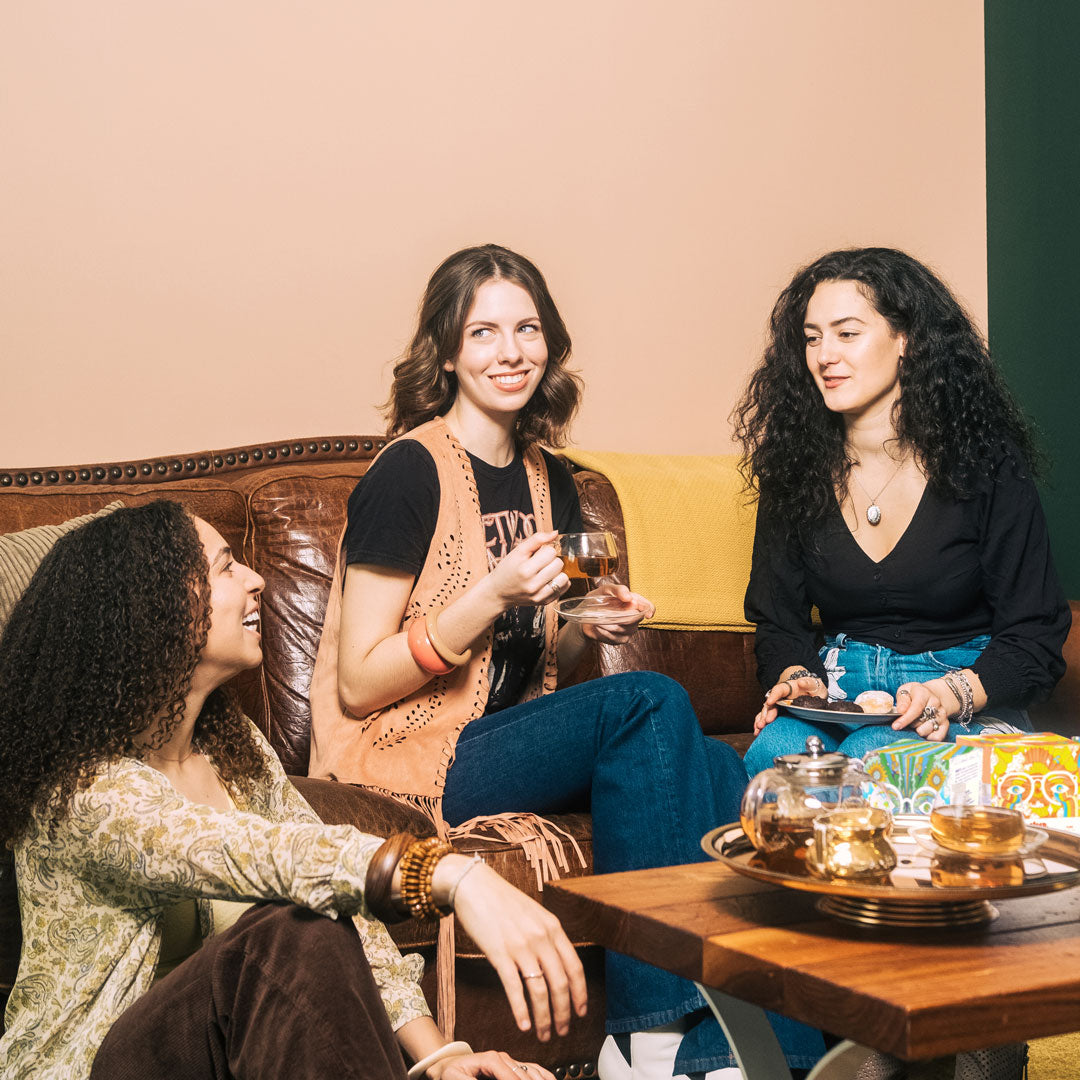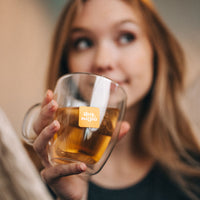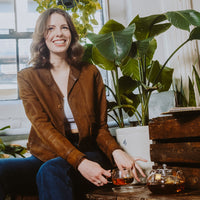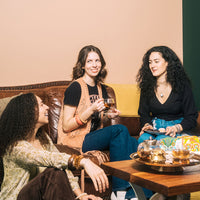 The mid-day lull doesn't stand a chance with Flow by Steep & Mellow. Power through the second half of your day with the bold bright flavors of this all-natural black tea.
Flow is a Black Tea blend with Gotu kola, eleuthero, and a special selection of super berries. You'll feel more focused and aligned as you sip on this soothing tea. Steep & Mellow makes their teas with all-natural ingredients, which you'll notice with the strawberry pieces in the tea. Harness your productive superpowers with the flavor-packed Flow tea blend.
Ready for your afternoon pick-me-up? Boil some water then let Flow steep at 250* for 3-4 minutes. Take this time to do some stretches and enjoy a screen-free break. When your tea is ready, head back to work and watch as your visions come to life.
Steep & Mellow is a woman-owned sustainable business setting out to make low-waste teas. Crafted with premium adaptogens, all-natural ingredients, and compostable packaging. You'll never need to try another tea again!
- Ingredients: Black Tea, Tulsi Mix, Schisandra Berries, Goji Berries, Juniper Berries, Gotu Kola, Eleuthero Root, Freeze Dried Strawberry Pieces, Natural Flavor.
Caffeine 4/4
14 bundles of joy/box
- Feeling: Focus + Align
- Tasting Notes: Bold, bright, berries
- When to drink: Afternoon
Instructions: Bring your water to a boil. Steep at 205ºF. Let it mellow for 3-4 mins. Sip slowly and enjoy.
At steep & mellow, they create groovy beverages that help promote health, wellness, and environmental responsibility. Their vision is to create a more mindful, creative, and sustainable world; one sip at a time.