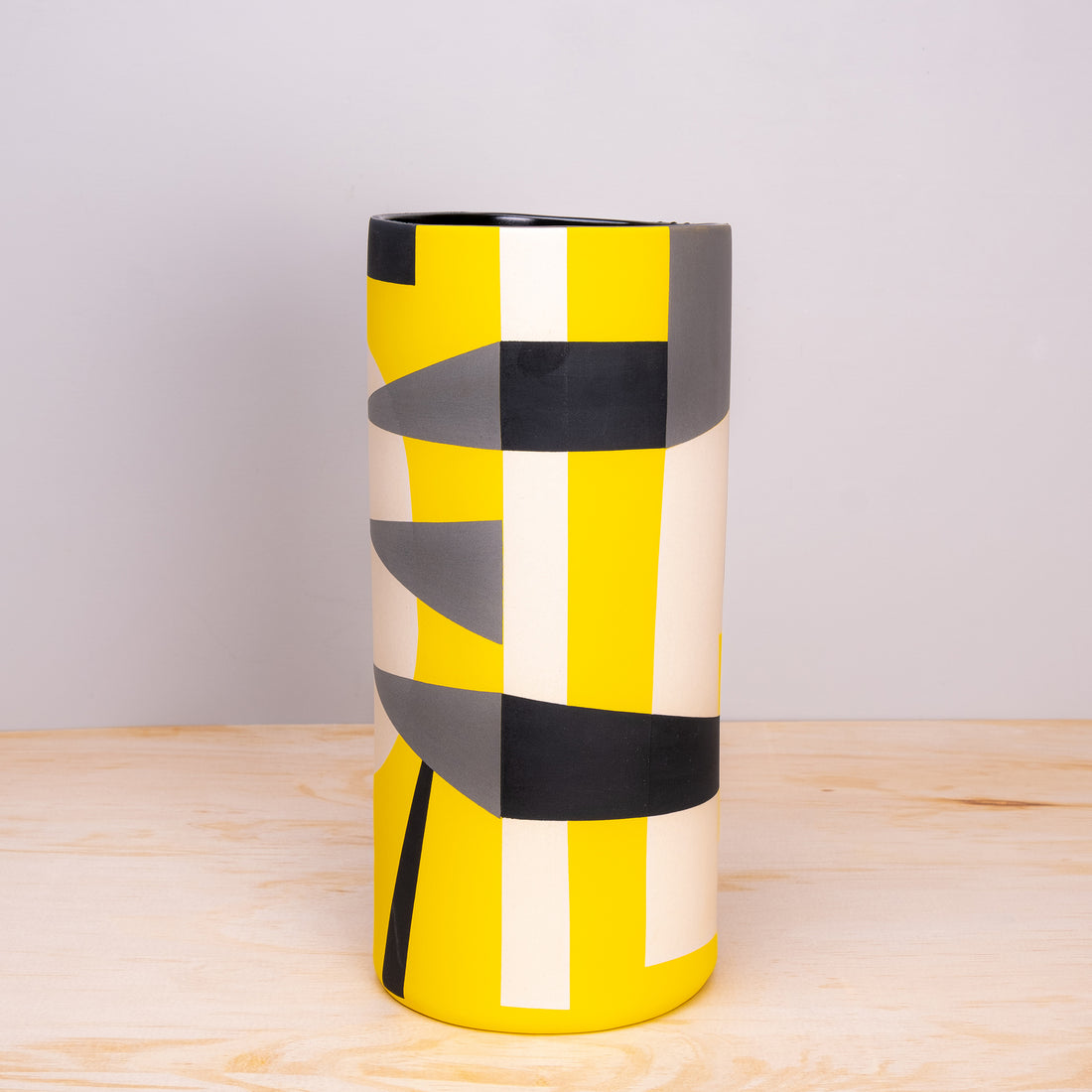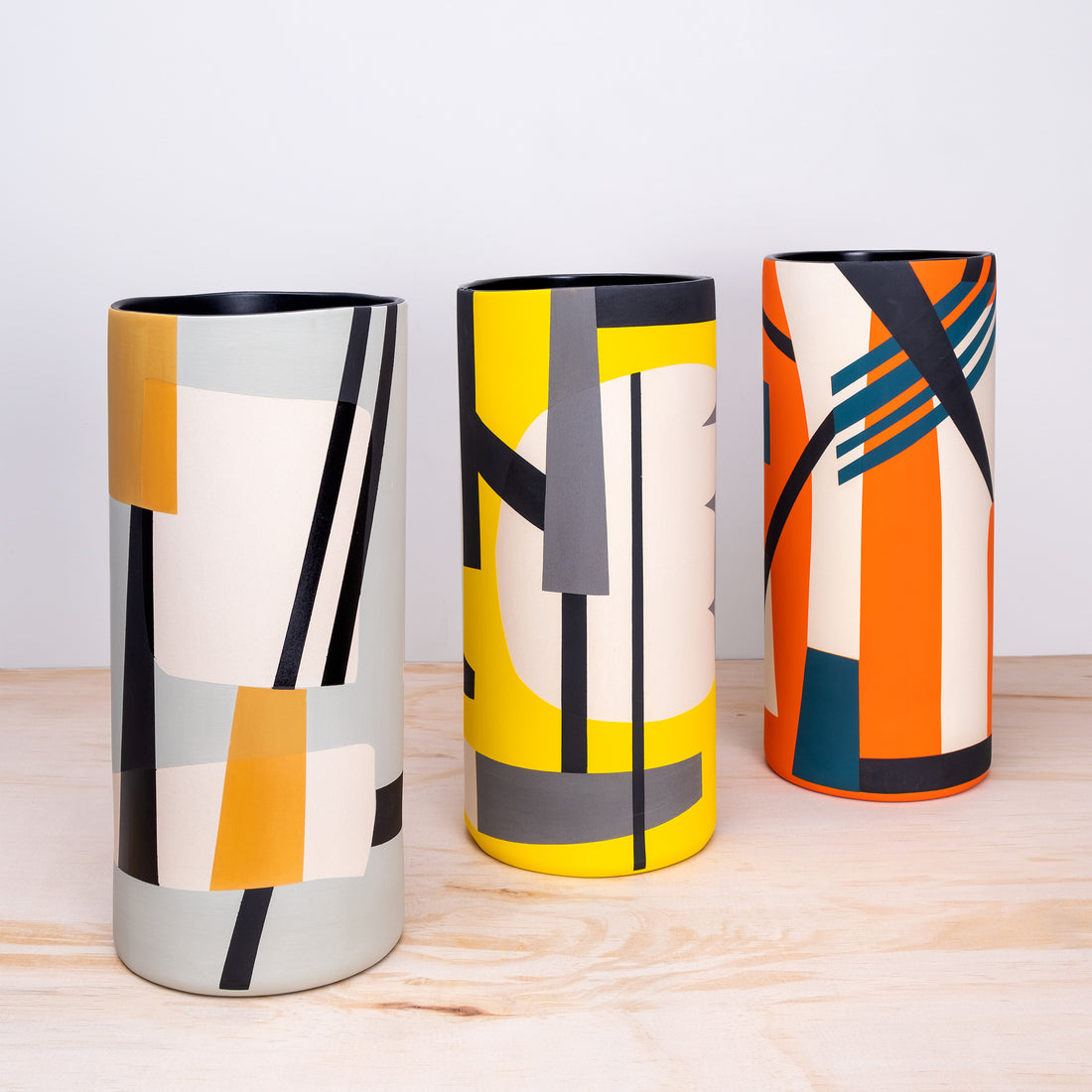 Our darling designer Sally Blair's Bauhaus inspired vases are such beloved pieces of our collection. The Yellow Bauhaus vase is handpainted and crafted from high-fire porcelaneous stoneware. The Avant-Garde pattern is unique to this piece.
We undoubtedly suggest this yellow vase is a great centerpiece idea as well as your entry table for a warm welcome!⁠
As hopeful as spring can be, this yellow vase pops all colors and brings joy to any flower arrangement, any season.
⁠
Carry the spirit of Bauhaus design school at your home by combining beauty and usefulness, you won't regret it!⁠
Materials: High-fire Porcelaneous Stoneware
Dimensions: 5''Ø x 11.5''
Handwash only or wipe with a damp cloth.
Sally Blair is a ceramic designer and studio artist from Lubbock, Texas with a flair for 20th-Century design. Her contemporary ceramic vessels are inspired by the Bauhaus and designed with care to bring joy into peoples' lives—elevating ordinary moments into ones that feel special and unique. Each piece of porcelaneous stoneware is hand-painted and one of a kind, made through multiple firings so the surface imagery slowly builds up until the composition is complete.