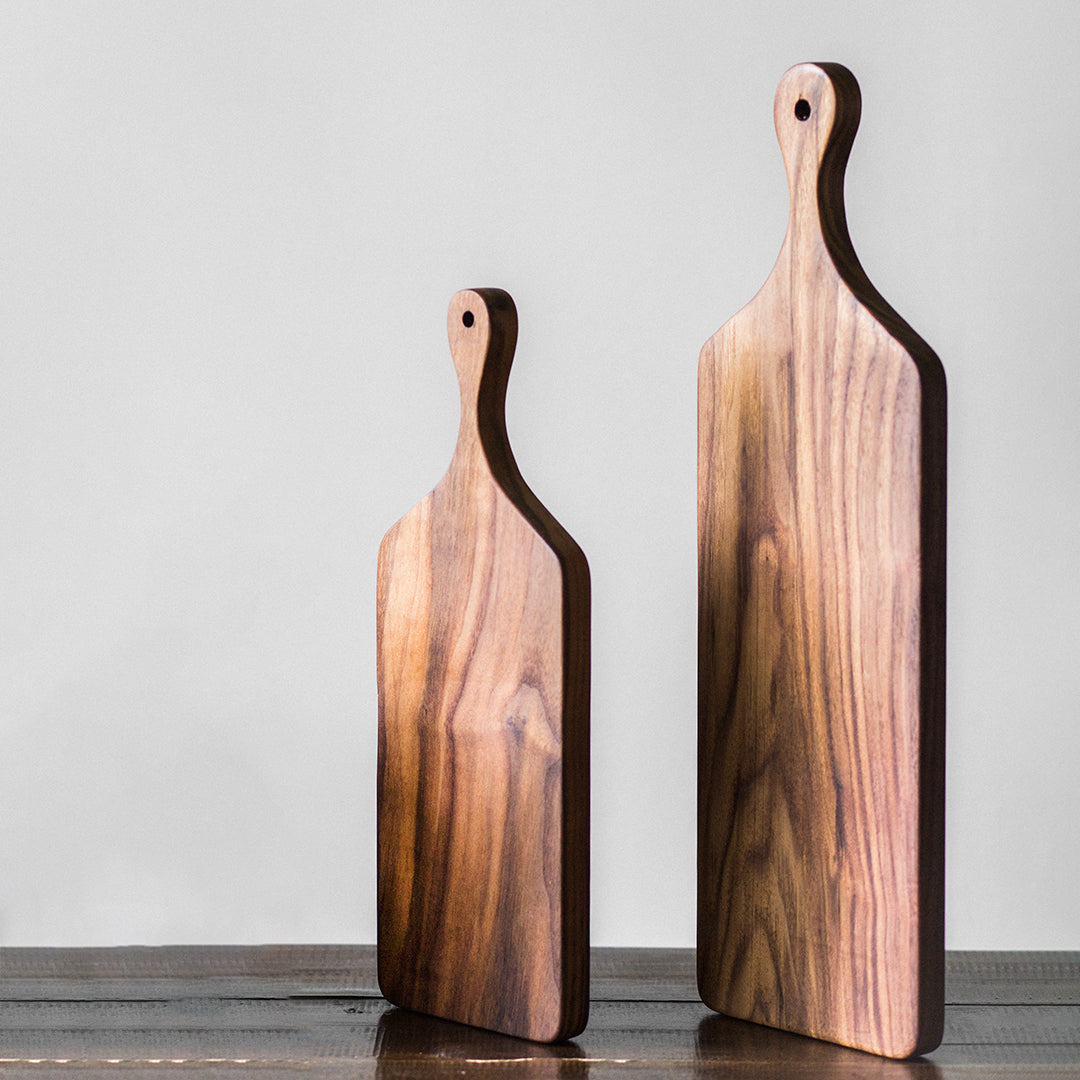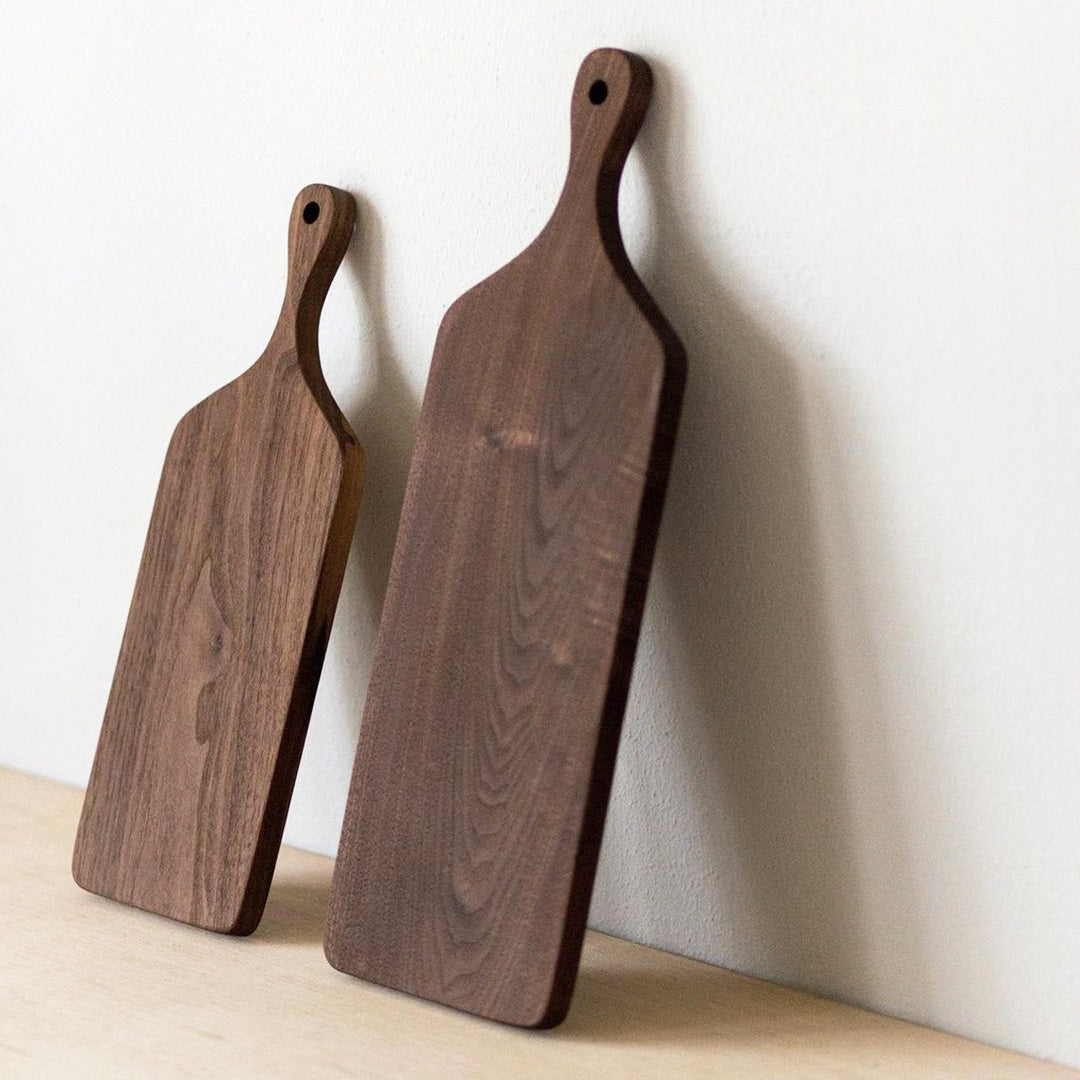 On a rustic tablescape with natural accents, overflowing with flowers and greenery, this natural wooden serving tray finds its home. It's always the simplest things that leave the biggest impact and this natural wood accent is no exception to this. 
Handcrafted by a husband and wife duo, Donnie + Christine Gosch, in Houston, Arbor Grain provides quality home goods for the high-quality home. These serving boards are finished with a nontoxic, food and allergy-safe oil to preserve and emphasize the natural grain, protect the board itself, and make it safe to eat or serve from.
This natural wood serving board is great for charcuterie and wine, small sandwiches and appetizers, or for sweets and desserts. Pile it high with all of your favorite treats to share special moments with friends and family. While not in use, leave the large serving board on the counter to display as a backdrop in your kitchen. This visible wood grain reminds us to connect with nature and show gratitude for all the things, both large and small, that our planet shares with us.
Medium: 7'' x 21'' x 3/4''
Small: 6'' x 17'' x 3/4''
Warm water with soap and a light scrub is preferred for a clean wash.
Arbor Grain has been creating heirloom quality products with an understated and sleek style since 2017. They handmake unique wood pieces for the home. Each product highlights the features of the wood resulting in one-of-a-kind wood accents.