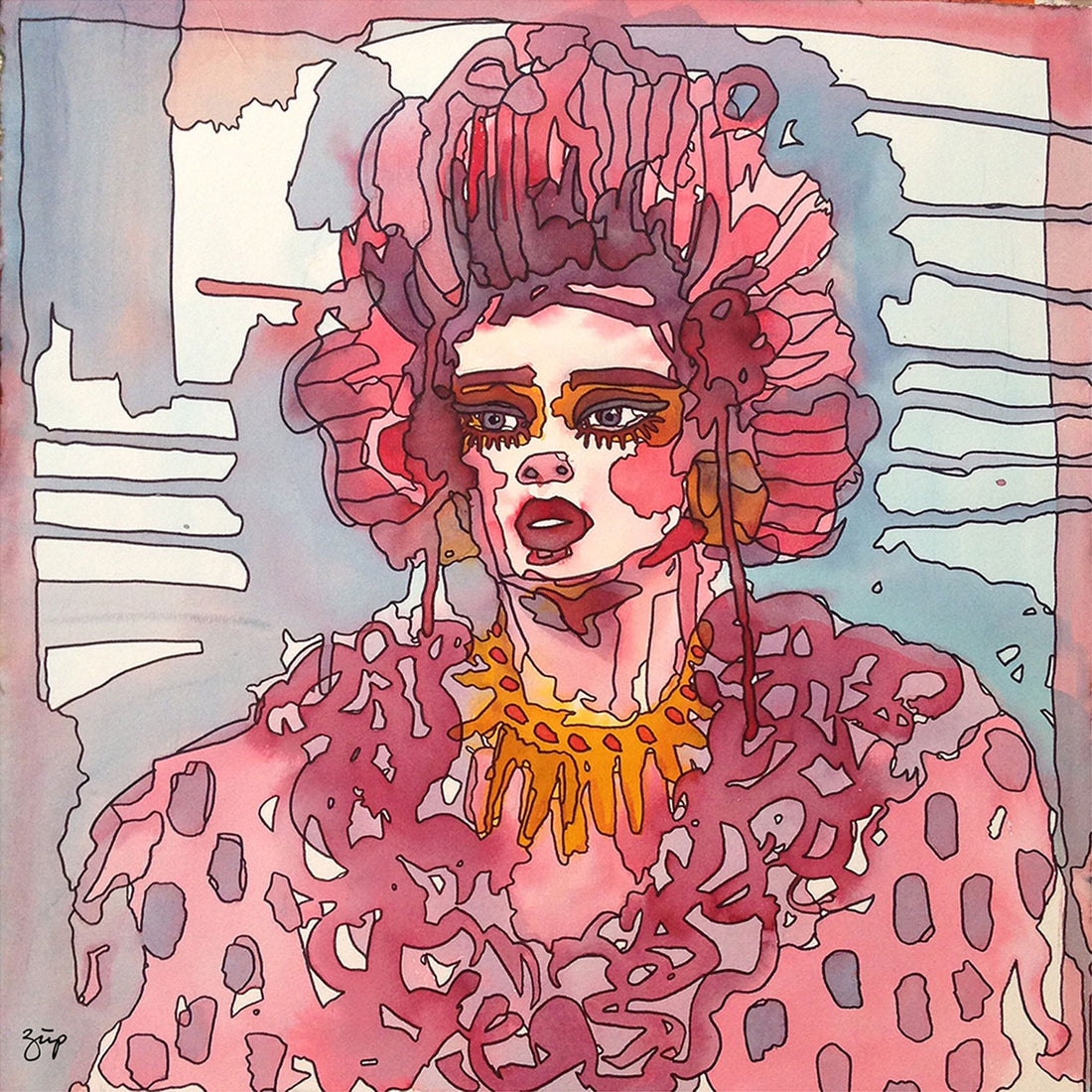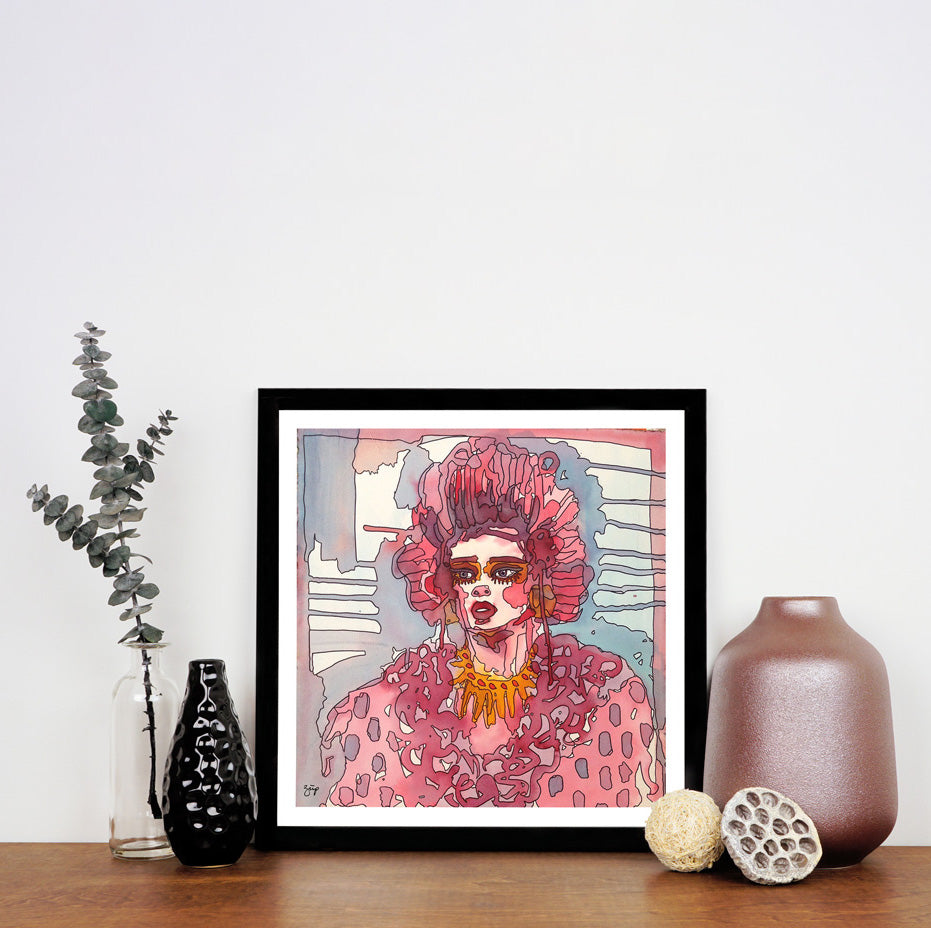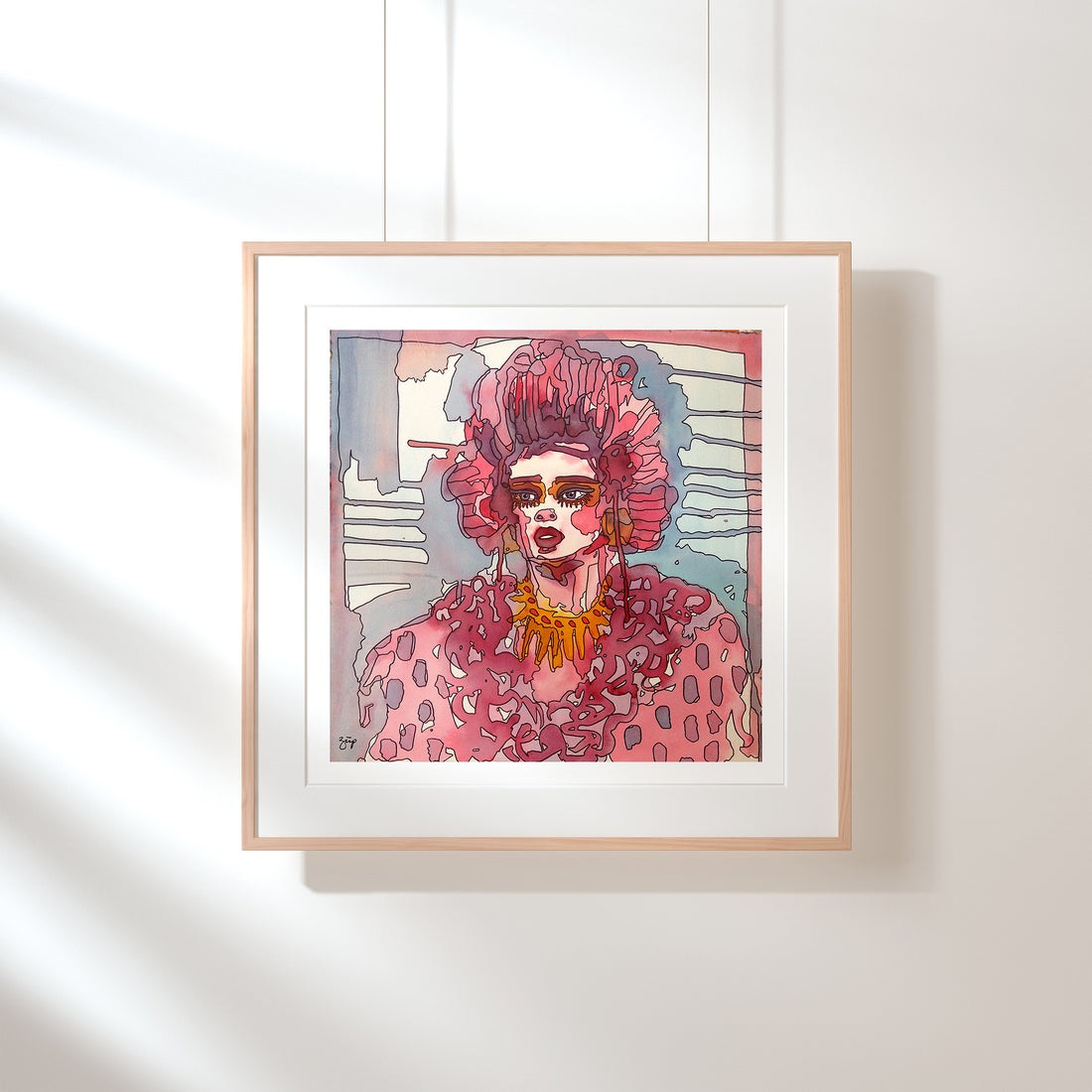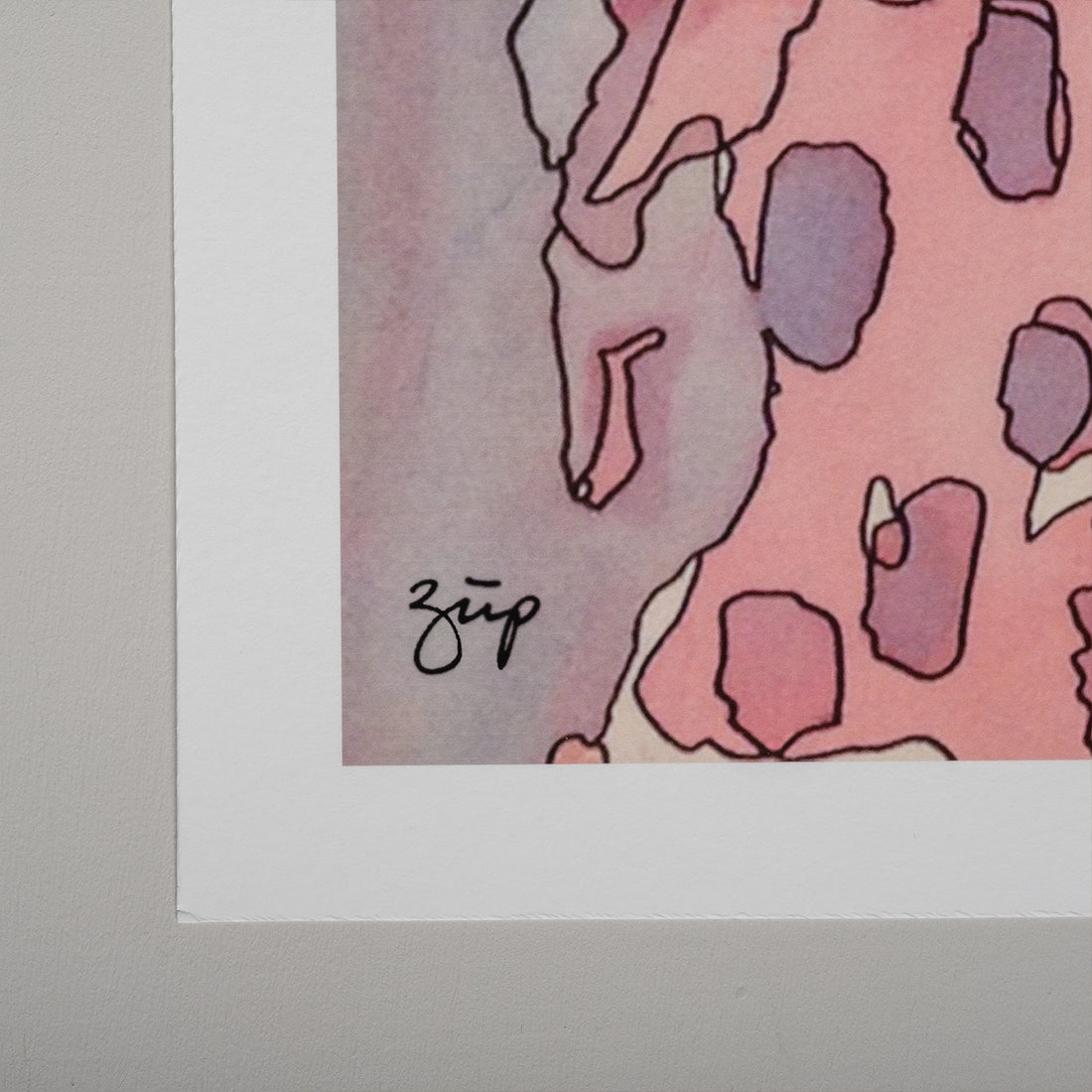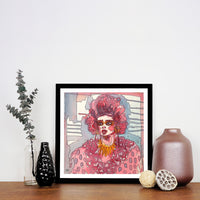 "And her pink skies will keep me warm."⁠
The soothing palette in pink on this canvas delivers a subtle nuance in a minimalist room exuding calmness and warmth. It goes perfectly with rooms styled monochromatic.
If you want to have a robust effect in your room, have a look at the 'Rocco Fan' - it is a match made in pink with 'At the Ball'!
This enchanting female portrait on Hahnemuehle Daguerre Canvas is known for its bright white hue. The print comes unframed but we recommend a chic frame with a UV-protected acrylic type mat.
- Materials: Hahnemuehle, Daguerre Canvas, 400 g/m² Poly-cotton, Bright White
- Dimensions: 13" x 13"
- Dust your artworks with a clean, soft rag occasionally to prevent dust buildup. 
- Don't use cleaning products or water!
Zubeyde brilliantly captures moments of both motion and stillness, using a playful palette of bright, bold colors to express the fun of the feminine experience. Her courageous use of color transforms even the most mundane moments into unforgettable adventures in art.