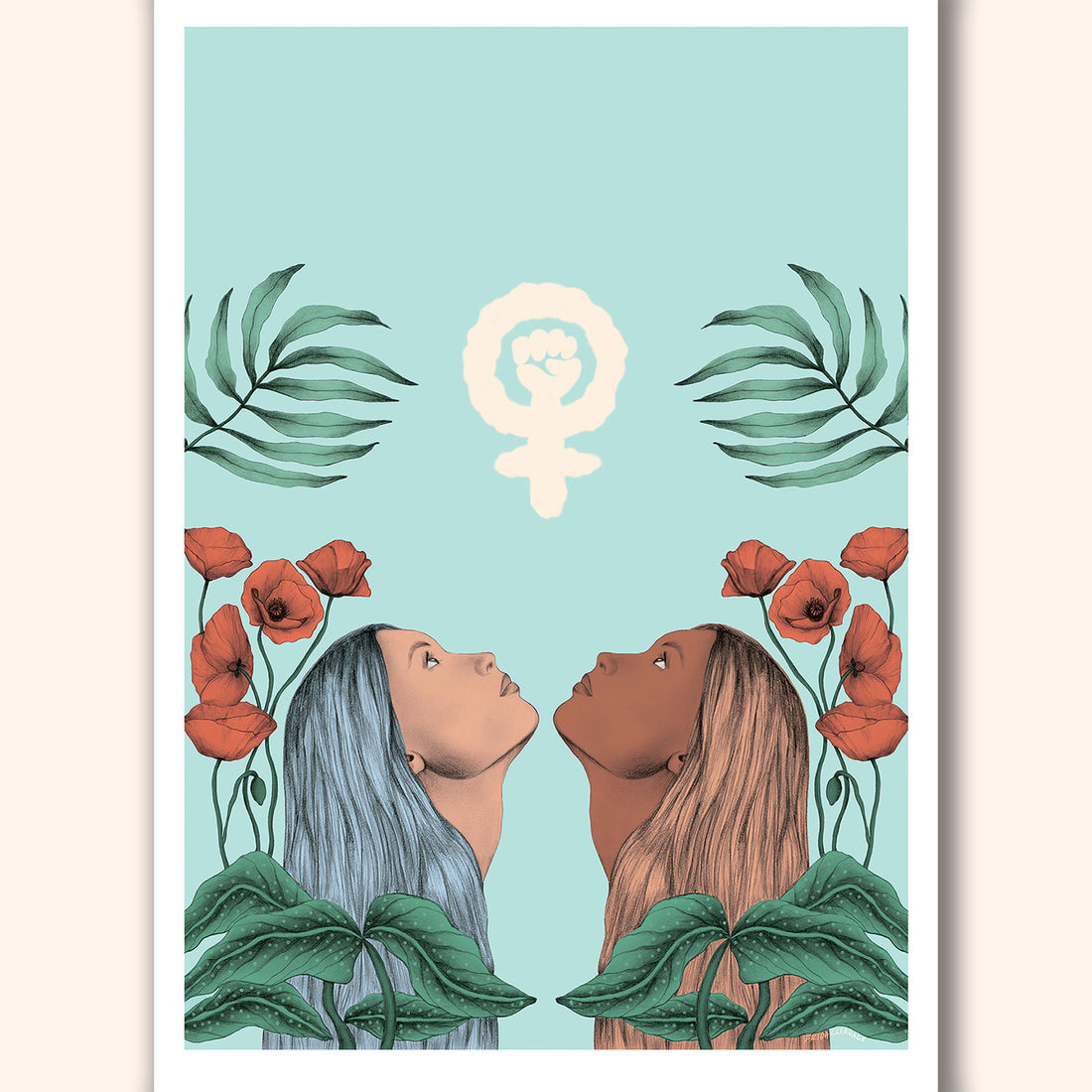 Enjoy green with notes of mint. 

Half the Sky is Ours is a magical feminist portrait.
This handcrafted graphite and ink drawing is digitally colored and printed on the finest high-quality paper—made thoughtfully to protect and preserve our environment. 
The print comes unframed but we recommend a sleek metal or a light wooden frame with a UV-protected acrylic type mat.
Materials: High-Quality 225g Art Paper
Dimensions: 11.7'' x 15.6''
- Dust your artworks with a clean, soft rag occasionally to prevent dust buildup. 
- Don't use cleaning products or water!
Frida is a young female designer who focuses on animals as subjects, bringing them to life with her characteristic color palette and fine craftsmanship. Each design is unique and made with love, thoughtfully created with sustainable methods to make the least possible impression on the environment.