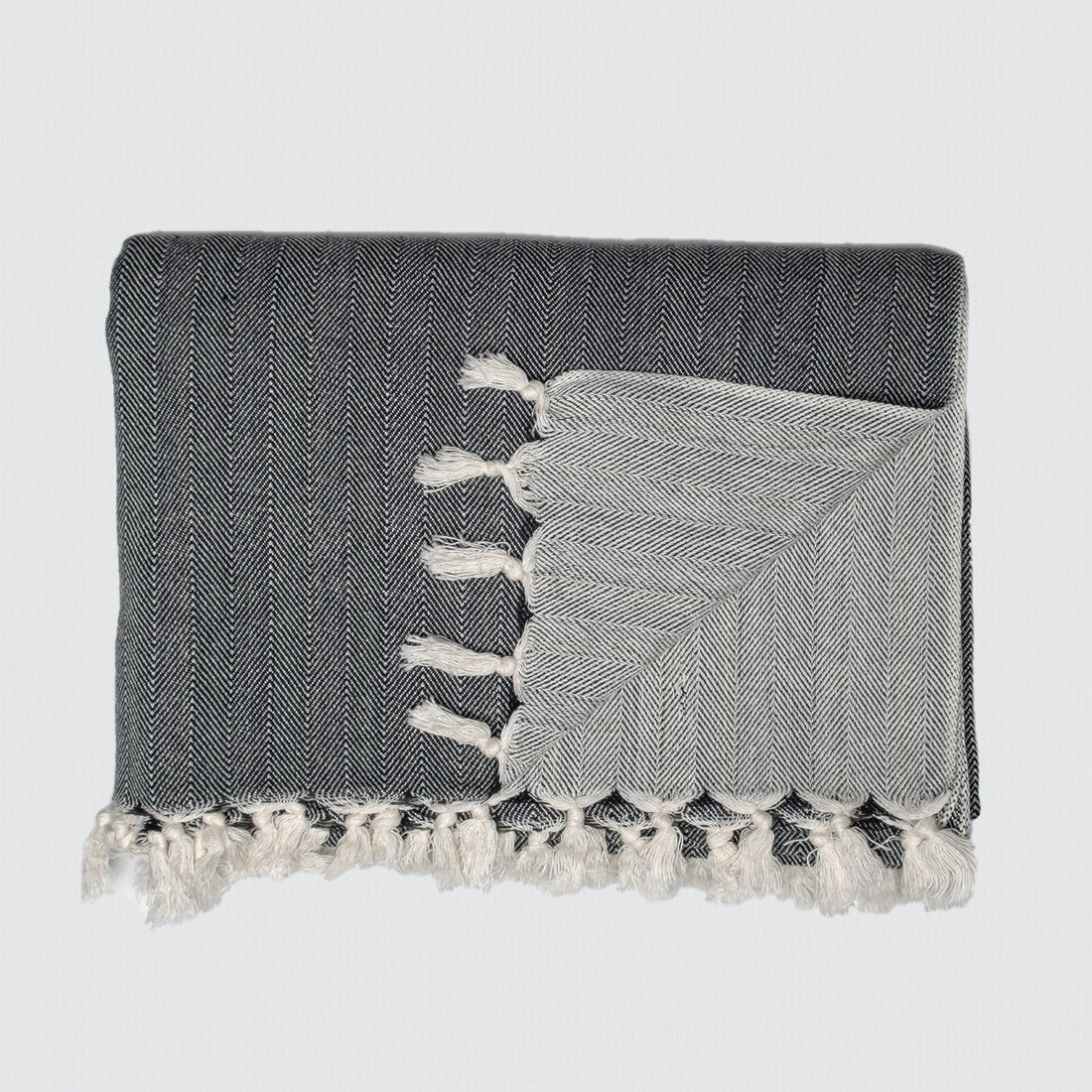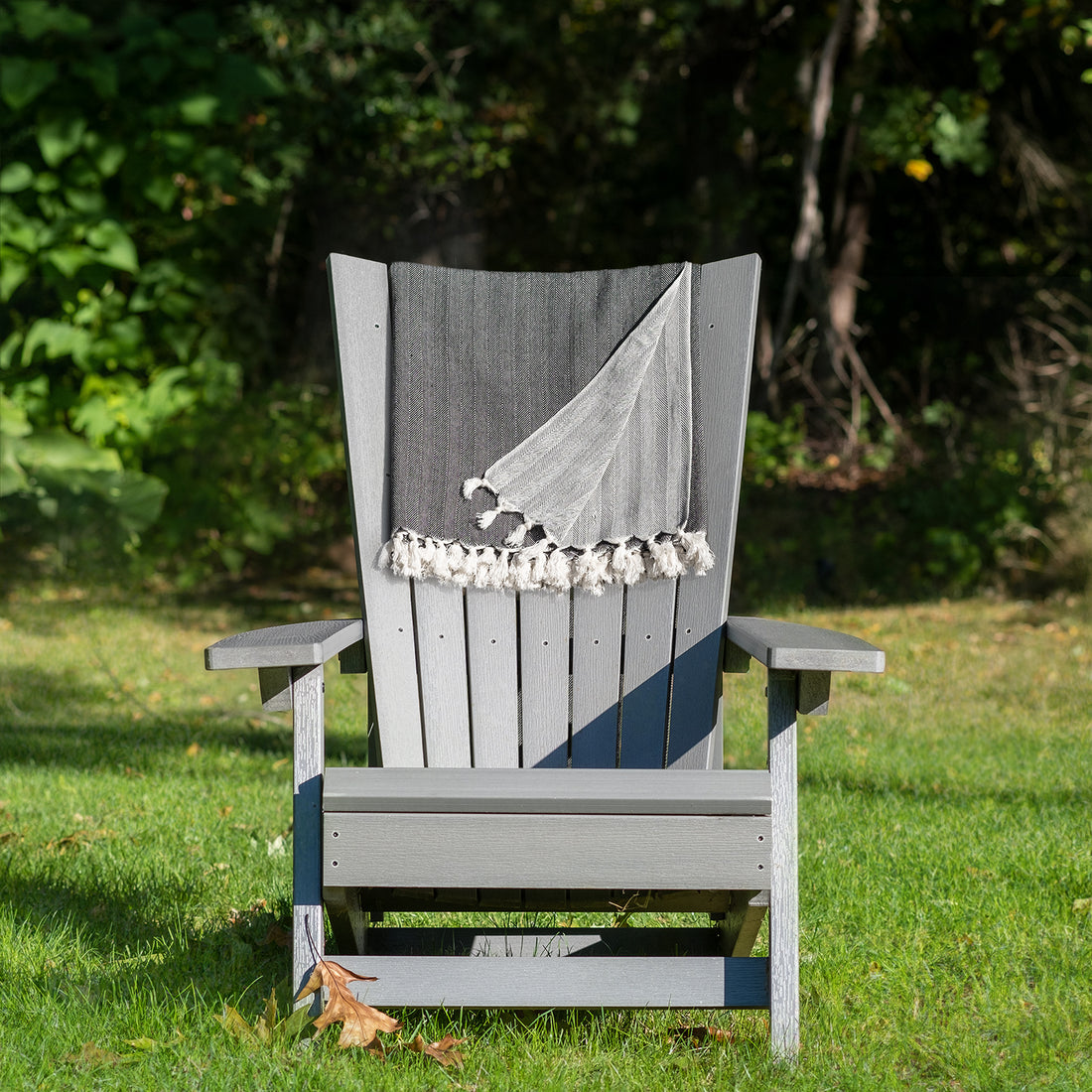 A luxe throw with black&white herringbone tweed details. Our top-rated throw blanket is versatile and comfortable. This soft cotton throw blanket is heavy and has a thick, plush feel - great for naps or sharing movie nights under one blanket.

Woven from four-step hand-loom in Turkey and hand-knotted fringes. Perfect for everything from an afternoon nap or layering your bed. Our black tweed cotton bed throw can take it all with its everlasting design.
- Size: 64in x 88in
- Weight: 25.7oz
- %100 Hand-loomed from OEKO-TEX yarn-dyed Turkish cotton with hand-knotted fringes.
- Woven with four-step hand-loom in Turkey
- Heavyweight
- Machine wash 40 dg, tumble dry low, iron as needed
- Do not use dryer sheets or fabric softener to maintain absorbency
- If you do use fabric softener, add a 1/2 cup of white vinegar to your next wash cycle to soften your throws.
- Do not bleach
Good Intentions is the private label by the founders of Darling Spring, Eril Serbetci, and Banu Tanguler, bringing artisan home goods to your home with feel-good tactile items that will last, and suit your lifestyle that flourishes with slow luxury.
Growing up in a culturally rich country, high-quality natural materials were an everyday opulence in their households, and now they are sharing their know-how of local ingredients and craftsmanship with you, harvested and put together with good intentions.