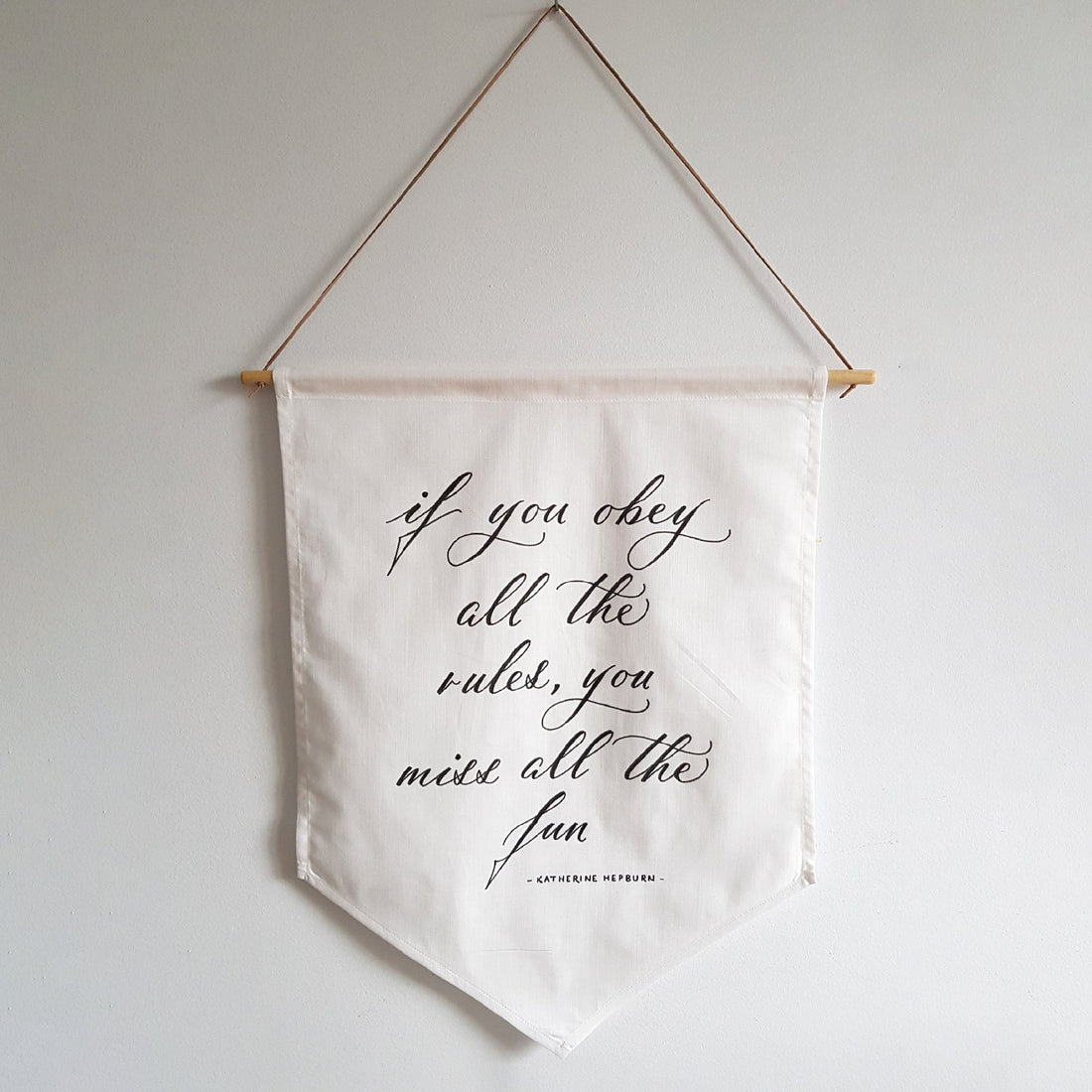 With her daring energy challenging every status quo set for women at the time, Katherine Hepburn was 'the patron saint of the independent American female.' 
Today, she is celebrated for her intelligence and androgyny thanks to her gender-bending fashion choices. She is an inspiration to all women who defy the rules and have their fun.
This quote is here to serve as a daily reminder to channel her energy for your independence.
This inspiring hand-calligraphed white linen banner comes with an ash wood dowel and suede ribbon for display.
- Material: Linen
- Dimensions: 16'' x 22'' 
- Hand Calligraphed Linen Banner with Ashwood dowel.
- Suede ribbon attached to hang the banner.
- Dust your artworks with a clean, soft rag occasionally to prevent dust buildup. 
- Don't use cleaning products or water!
Ebru Kefeli empowers women through excellent crafts(wo)manship, designing inspiring messages in handwritten calligraphy on materials including paper, leather, leaves, fabric, and porcelain. Each item in this former architect's collection is handmade with care and attention to the subtleties of masterful modern calligraphy.