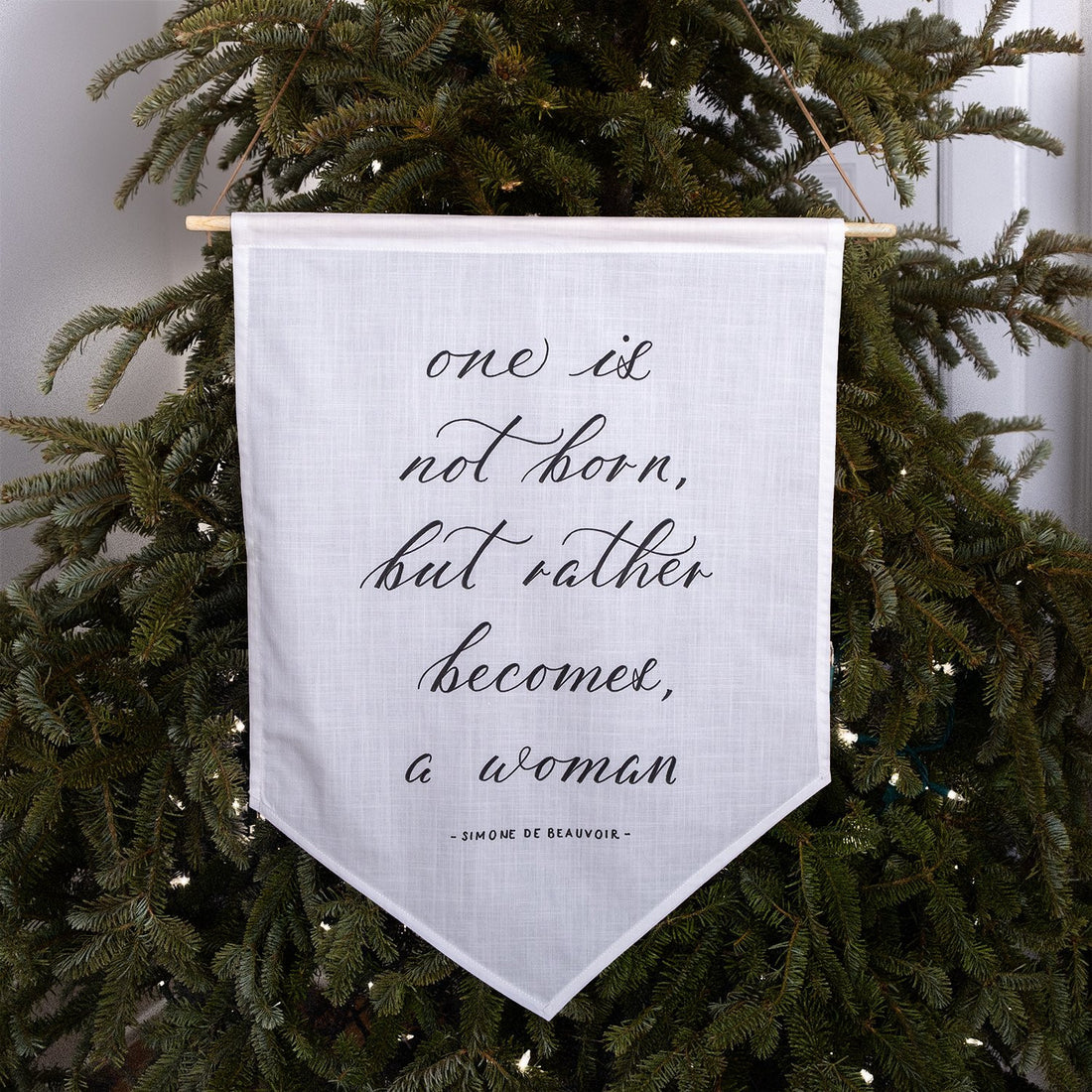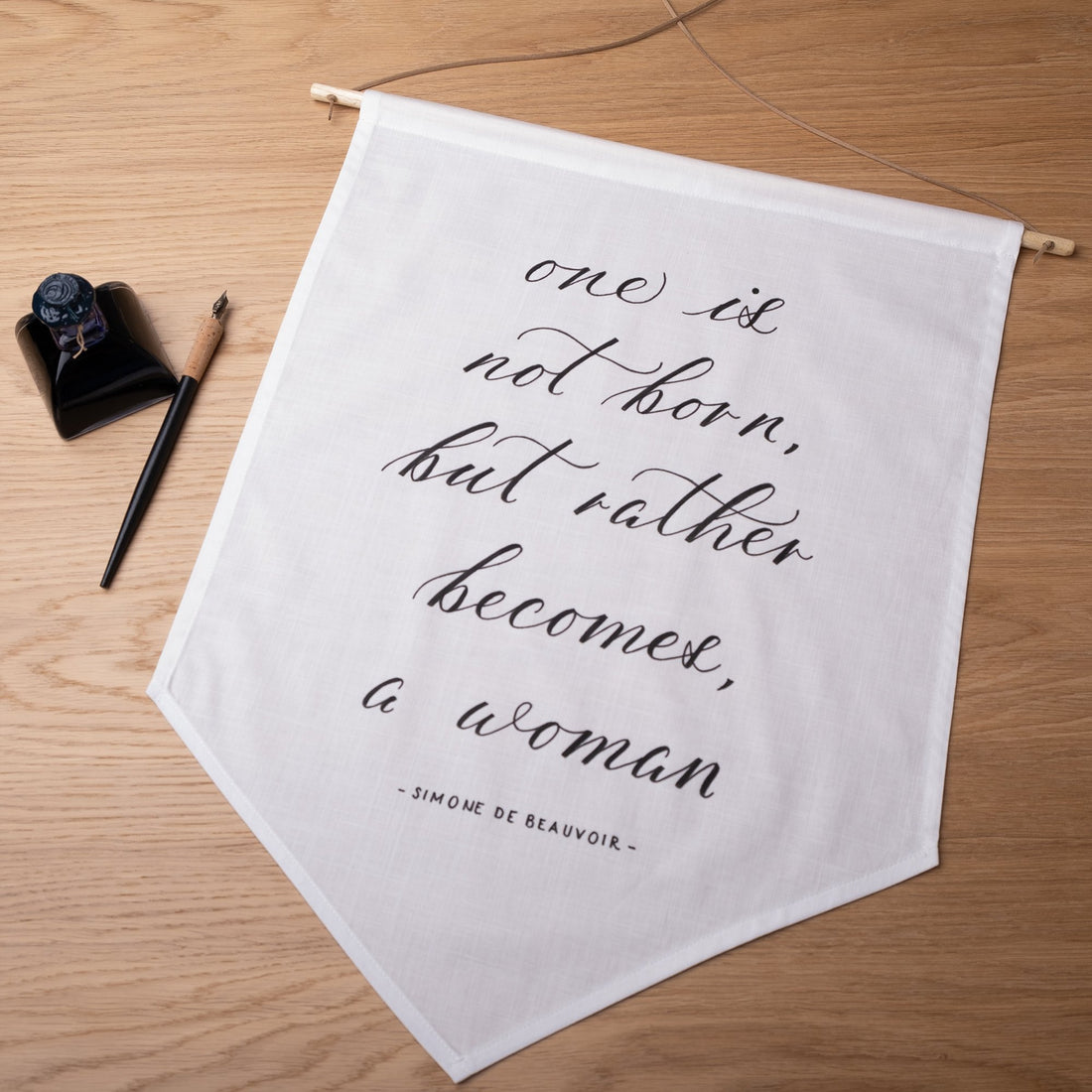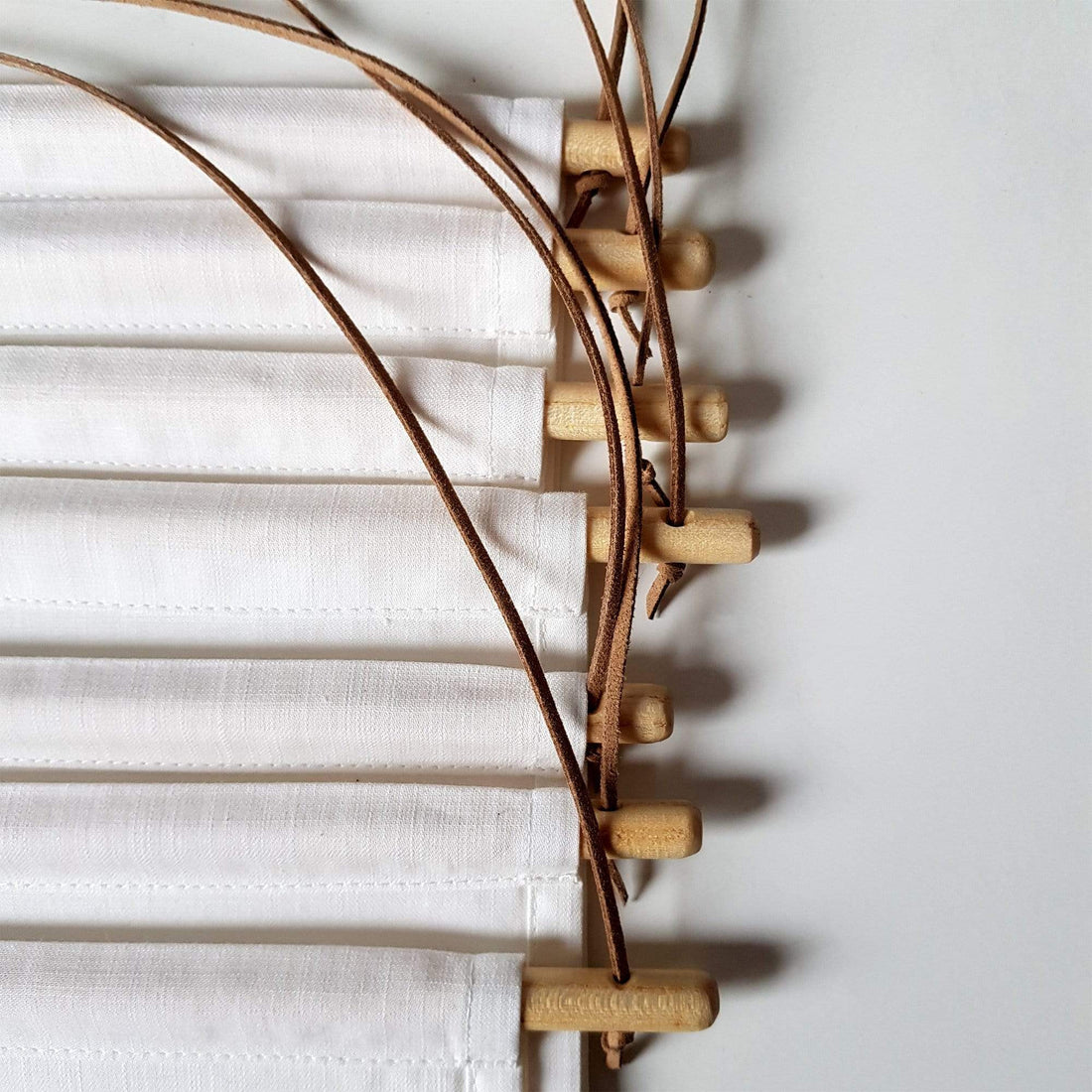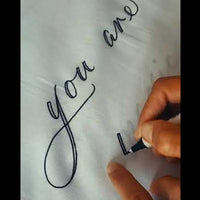 You might be fragile, vulnerable at times but do you somehow believe that it is ⁠
in fact, your strength? ⁠
⁠
You know what Brene Brown said - vulnerability is uncertainty, risk, and emotional exposure. Vulnerability is the inherently feminine attitude of who shows up, faces fear, shushes inner and ancient demons, and move forward.⁠
 We need to believe - in our inner strength, our power to become our true selves in spite of the invisible barriers around or above us. We should believe in ourselves for our capacity to become our own - the women we are meant to be.⁠
For we are not perfect but excellent, and one-of-a-kind.⁠

Hang this message on your wall in case the world makes you forget who you are.
Crafted by a female artist, this beautiful hand-calligraphed banner comes with an ash wood dowel and suede ribbon for display.
- Material: Linen
- Dimensions: 16'' x 22'' 
- Hand Calligraphed Linen Banner with Ashwood dowel.
- Suede ribbon attached to hang the banner.
- Dust your artworks with a clean, soft rag occasionally to prevent dust buildup. 
- Don't use cleaning products or water!
Ebru Kefeli empowers women through excellent crafts(wo)manship, designing inspiring messages in handwritten calligraphy on materials including paper, leather, leaves, fabric, and porcelain. Each item in this former architect's collection is handmade with care and attention to the subtleties of masterful modern calligraphy.