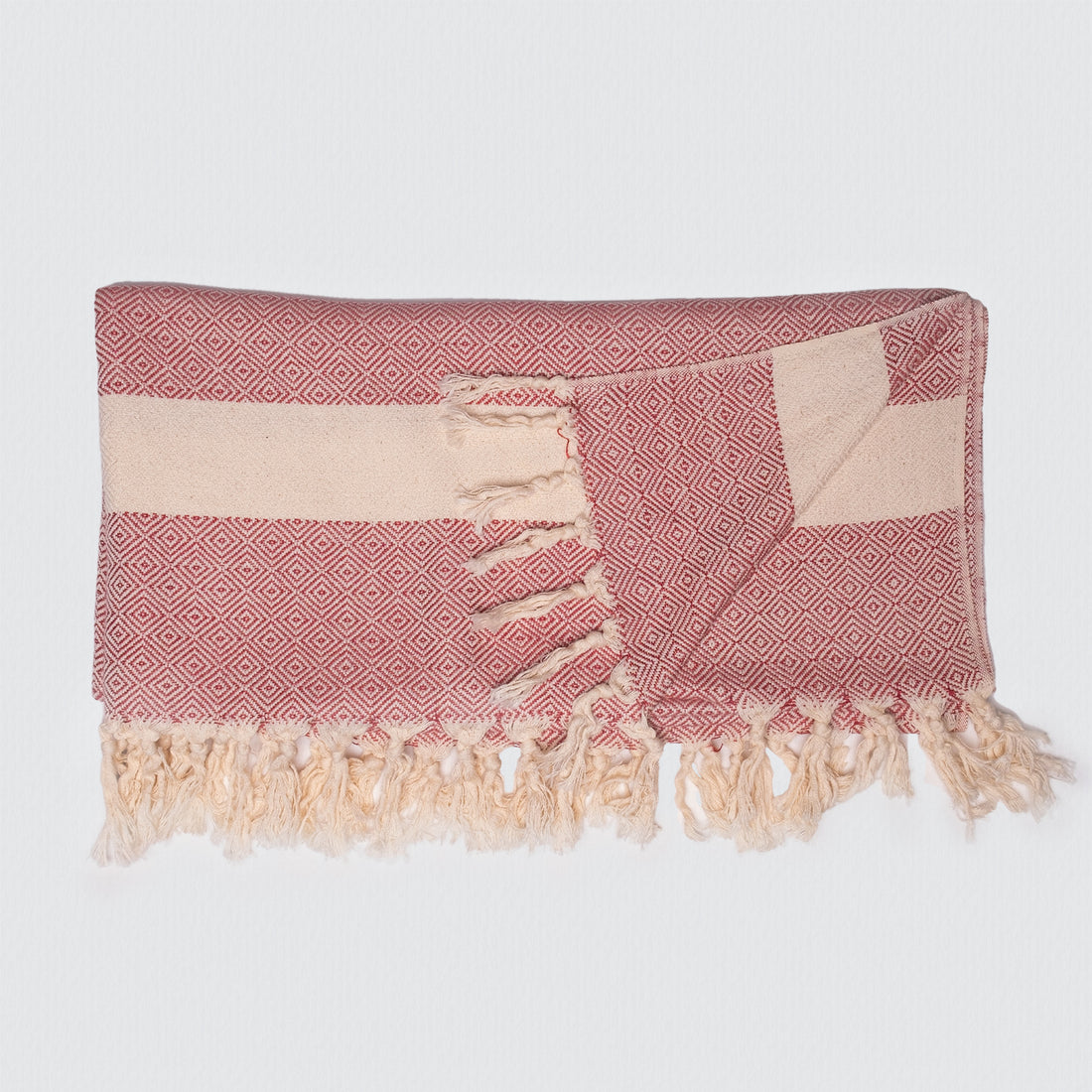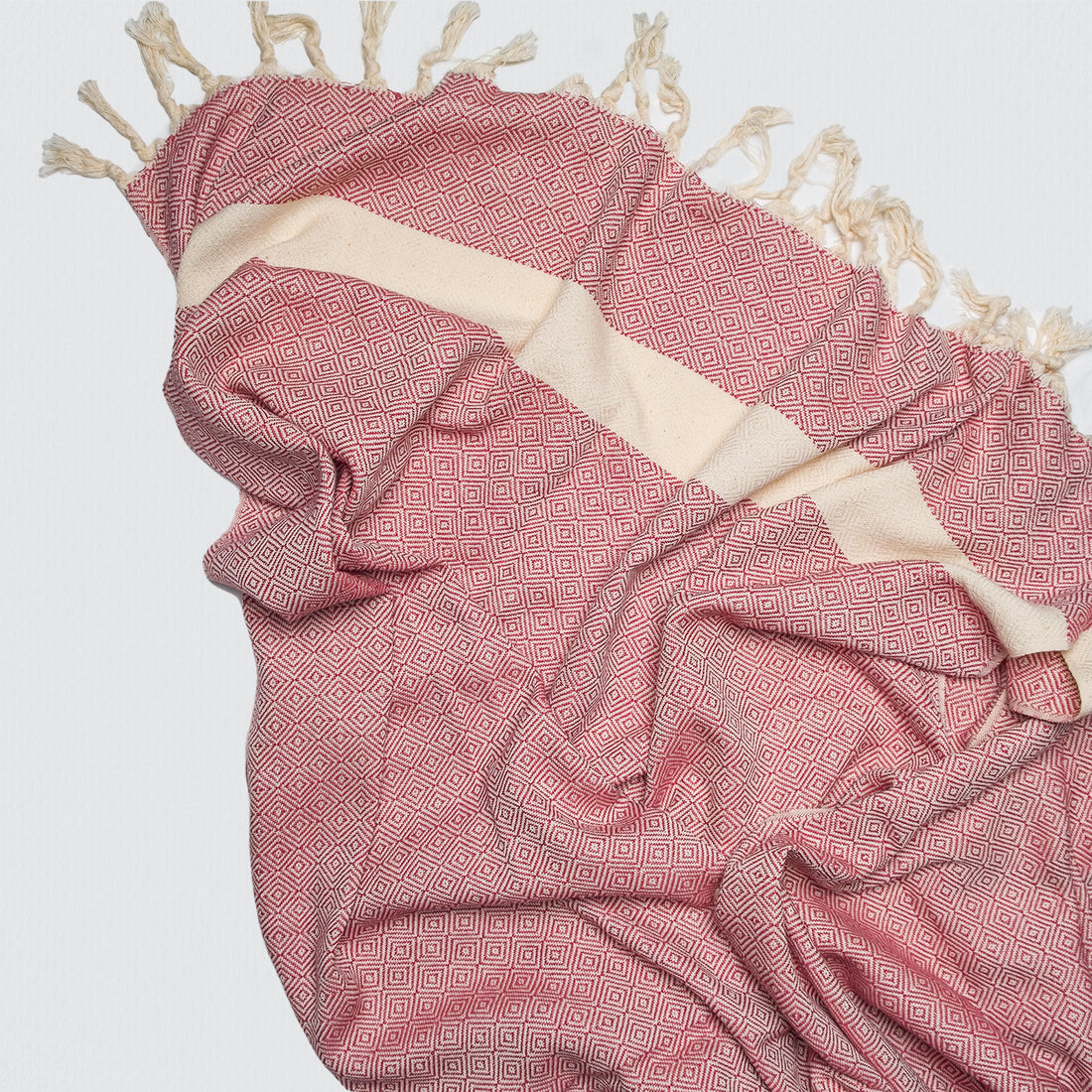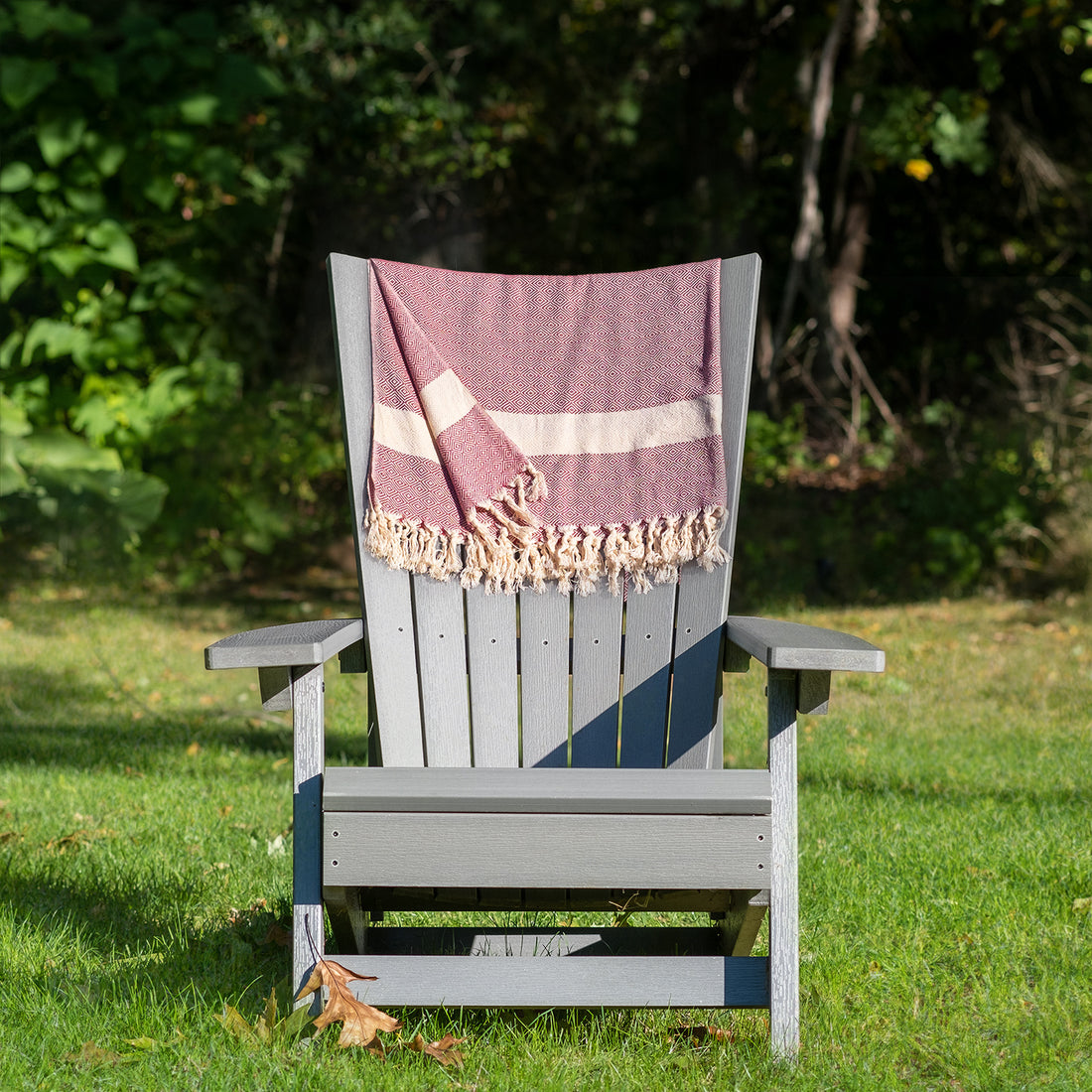 A luxe towel with perfect fall colors. Our top-rated towel is versatile and comfortable.

Woven from yarn-dyed cotton with hand-knotted fringes, it feels like the perfect afternoon nap watching the spring bloom.

They are perfect to bring to camping as well as the afternoon picnic, our soft cotton towels are great companions for the outdoors and they will get softer with every wash. Fold them and they make up no space at all!

- Size: 37.5 in x 78 in - 11.9 oz
- %100 Hand-loomed from OEKO-TEX yarn-dyed Turkish cotton with hand-knotted fringes.
- Woven with two-step hand-loom in Turkey
- Light and compact
- Dries very quickly
- No mildew smell
- Lint-free
- A good towel can last to 5-10 years when rotated with other sets.
- Wash towels after 3-4 normal uses.
- Machine wash 40 dg, tumble dry low, iron as needed
- Do not use dryer sheets or fabric softener to maintain absorbency
- If you do use fabric softener, add a 1/2 cup of white vinegar to your next wash cycle to soften your towels.
- Do not bleach
A basic rule of thumb: For the bathroom, 3 sets of towels each: One hanging in the bathroom. One in the linen closet. One in the laundry basket.
Good Intentions is the private label by the founders of Darling Spring, Eril Serbetci, and Banu Tanguler, bringing artisan home goods to your home with feel-good tactile items that will last, and suit your lifestyle that flourishes with slow luxury.
Growing up in a culturally rich country, high-quality natural materials were an everyday opulence in their households, and now they are sharing their know-how of local ingredients and craftsmanship with you, harvested and put together with good intentions.