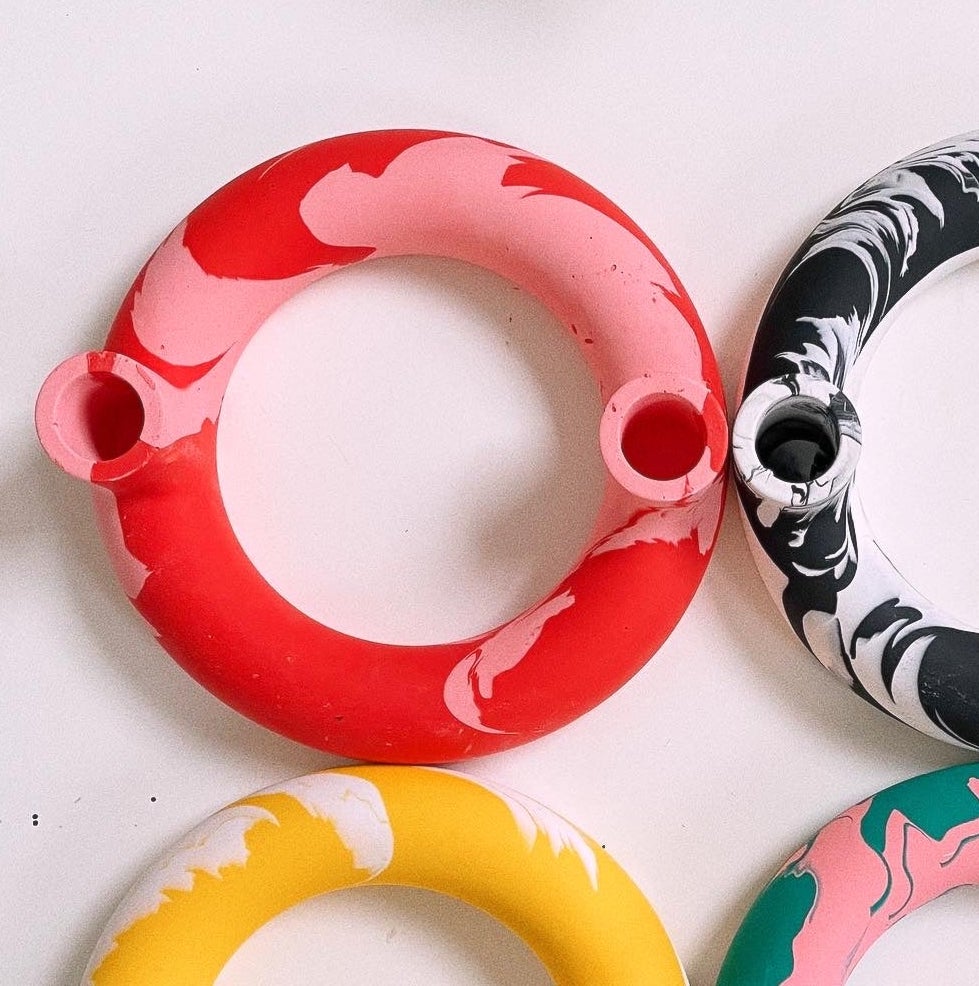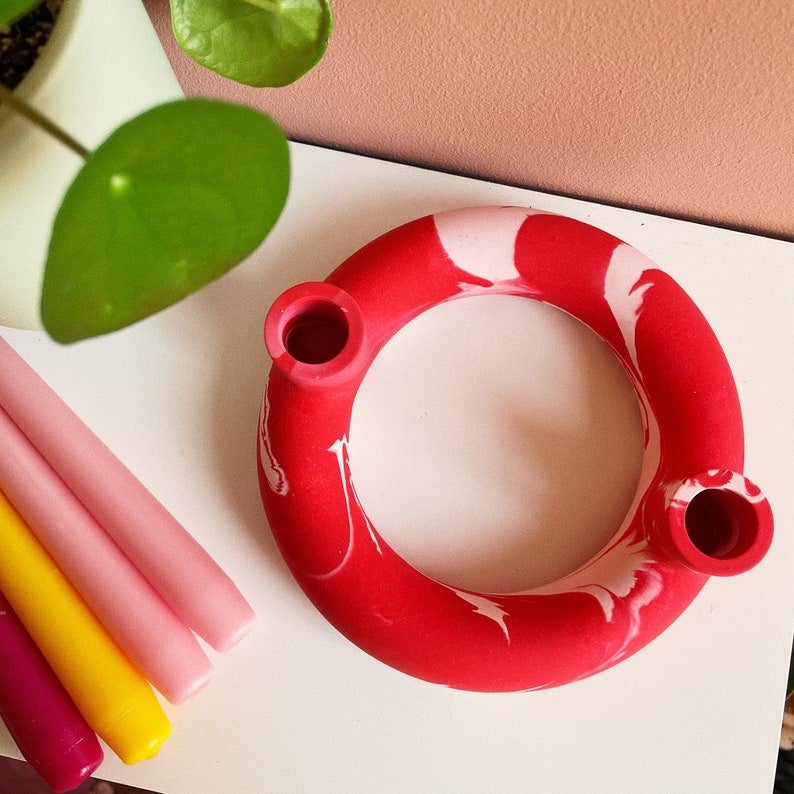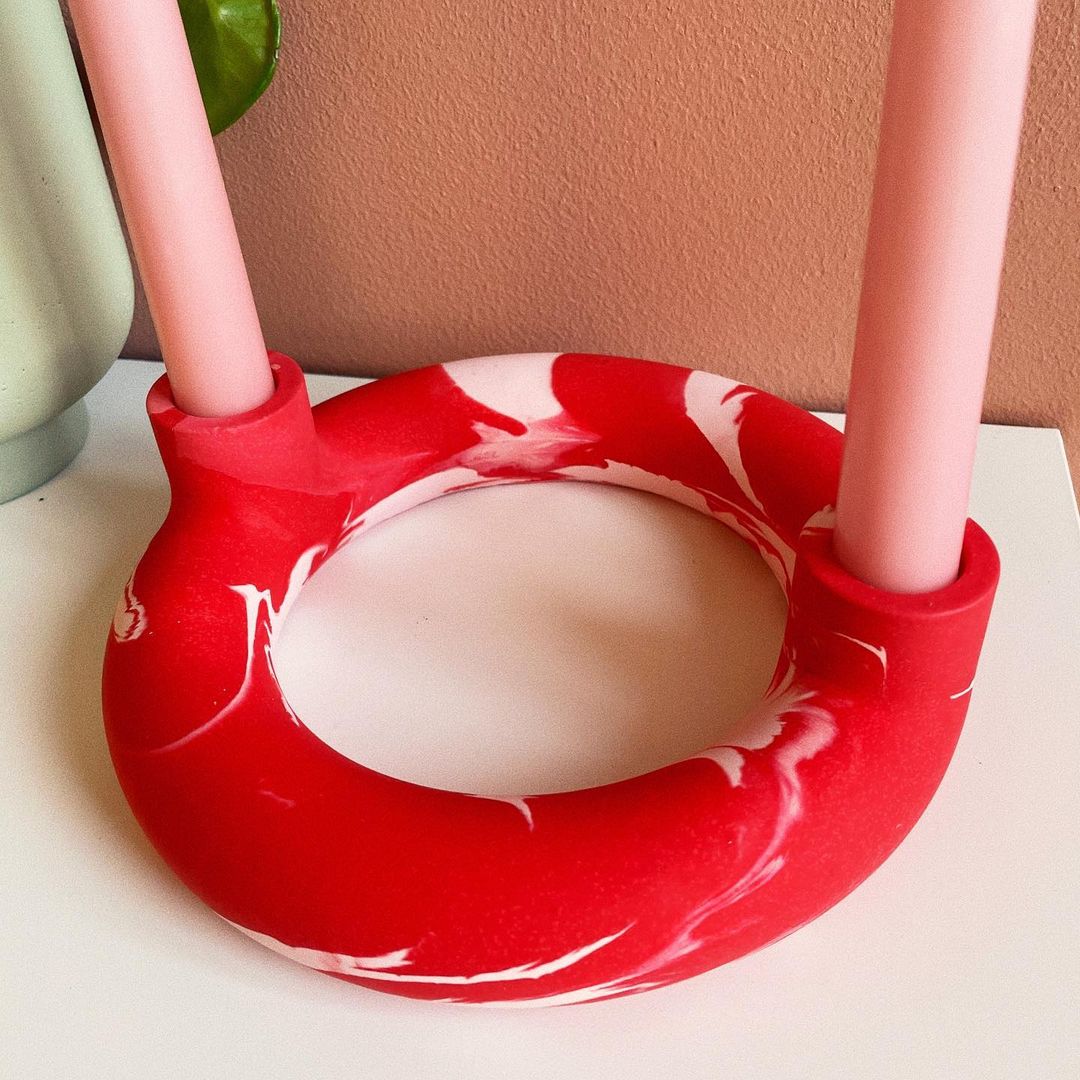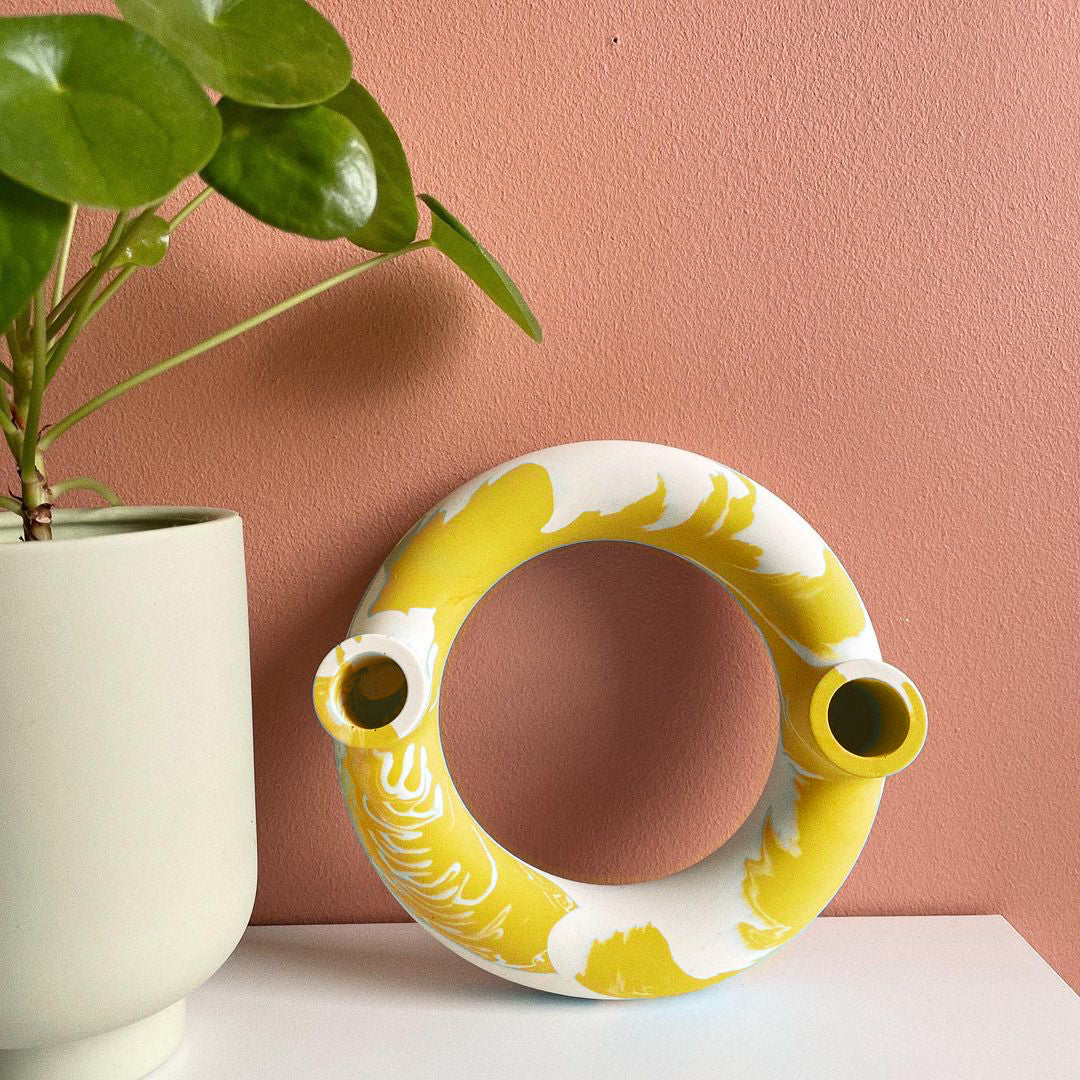 For you, it's all in the details. The small trinkets and treasures, photos and memories, and creating a space that is perfectly decorated with intention. You crave energetic and playful designs. A youthful appearance to add joy to the interior and one-of-a-kind pieces that reflect your individual self.

These Marble Candle Stick Holders are beautiful on bookshelves, bring light to nightstands, and enhance your candlelit dinners. From birthdays to housewarmings, the eco-friendly candlestick holders create a unique gift for your eccentric friends. The colors are mixed and poured by hand, creating a completely new design for each and every holder.

Created by Jodie, owner of Terrazzo & Titz, each product is handmade as eco-friendly as possible. From the reuse of product waste to the eco-packaging, each step of the process is carefully thought out to bring you a product that is as stunning as it is environmentally friendly. Each product is made from Jesmonite which is a non-toxic, water-based resin to provide durability for years to come!
- Approx 7inch diameter 2.4inch tall
- Candlestick holder made with Jesmonite

- Colors are hand mixed and may vary

- Holds a 0.75-inch candlestick
Handwash only or wipe with a damp cloth.
Terrazzo & Titz is run by Jodie Mclernon, a one-woman show based in Glasgow, Scotland, she specializes in Jesmonite based homewares, which is an eco-resin with many possibilities.