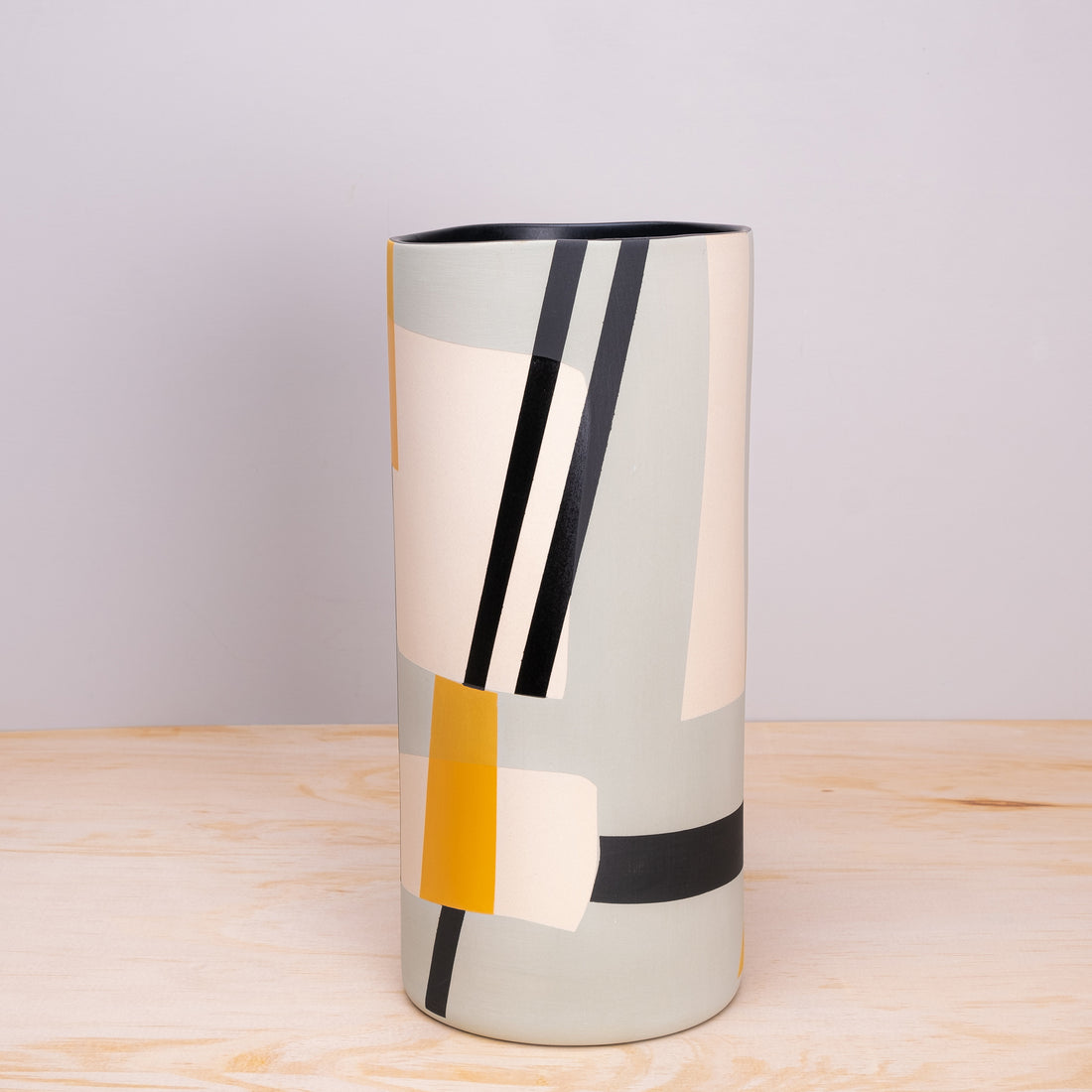 "Mrs.Dalloway said she would buy the flowers herself."⁠

This Bauhaus Mint Ceramic Vase is handpainted and crafted from high-fire porcelaneous stoneware. This contemporary ceramic vase is inspired by the Bauhaus and is sure to elevate the design of your home.
Never let your day go without flowers, and let them bloom in beautiful vases.
Materials: High-fire Porcelaneous Stoneware
Dimensions: 5''Ø x 11.5''
Handwash only or wipe with a damp cloth.
Sally Blair is a ceramic designer and studio artist from Lubbock, Texas with a flair for 20th-Century design. Her contemporary ceramic vessels are inspired by the Bauhaus and designed with care to bring joy into peoples' lives—elevating ordinary moments into ones that feel special and unique. Each piece of porcelaneous stoneware is hand-painted and one of a kind, made through multiple firings so the surface imagery slowly builds up until the composition is complete.