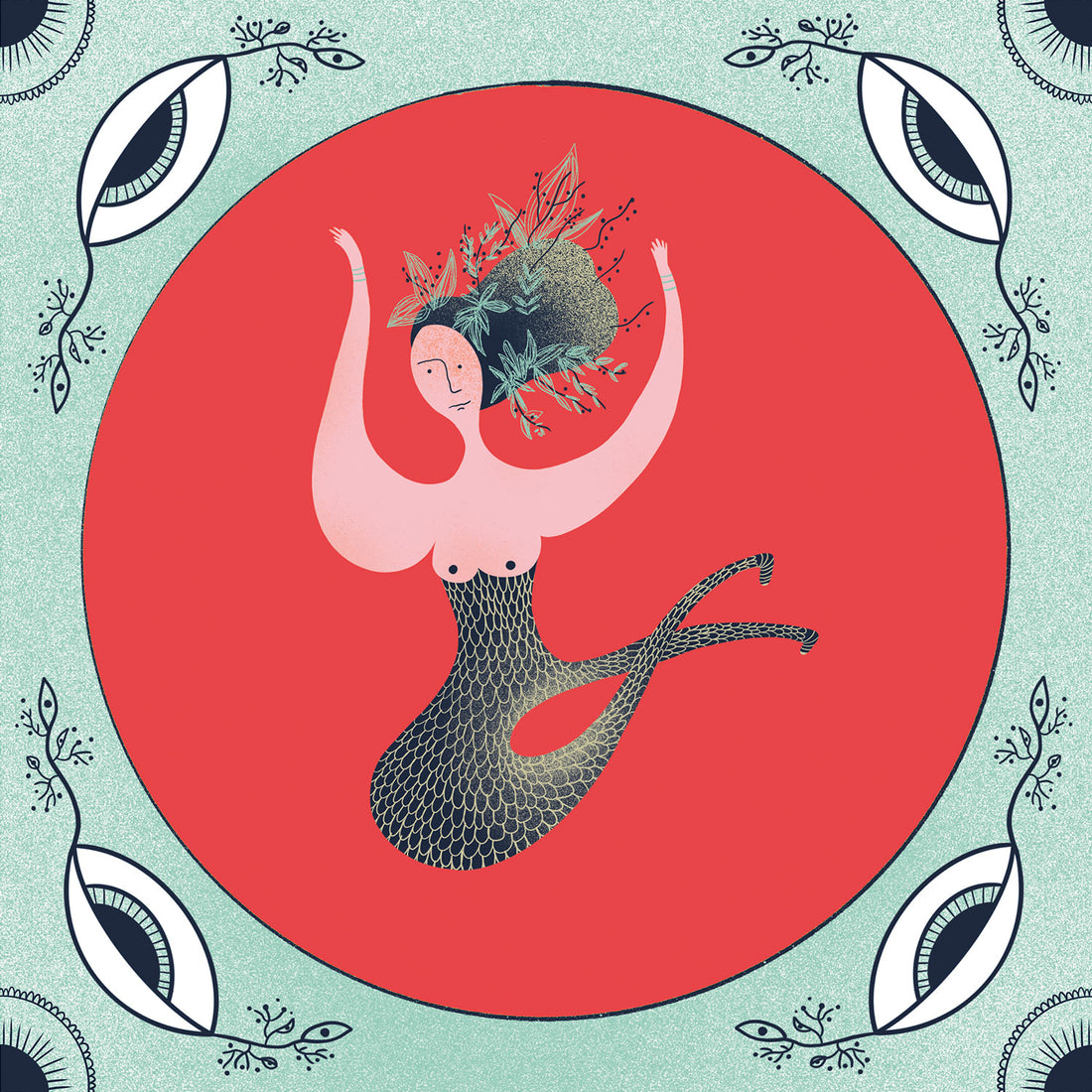 "Colors, like features, follow the changes of the emotions."⁠

Follow your green to your red.⁠

Enjoy the 'Eastern Mermaid' on the finest paper to print art. You'll be delighted by the details Kayansel Kaya puts into her works. Her distinct point of view of the feminine spirit is one-of-a-kind and eye-catching.
- Materials: Hahnemühle, William Turner, 310 fine art texture
- Dimensions: 11 4/5" x 11 4/5"
- Dust your artworks with a clean, soft cloth occasionally to prevent dust buildup. 
- Don't use cleaning products or water!
Kayansel Kaya is a Barcelona-based artist and illustrator with an eye for symbolism and abstract narration. Her fascinating work is uniquely feminine—focused on women's issues, the female moods, and the untouched corners of the psyche.