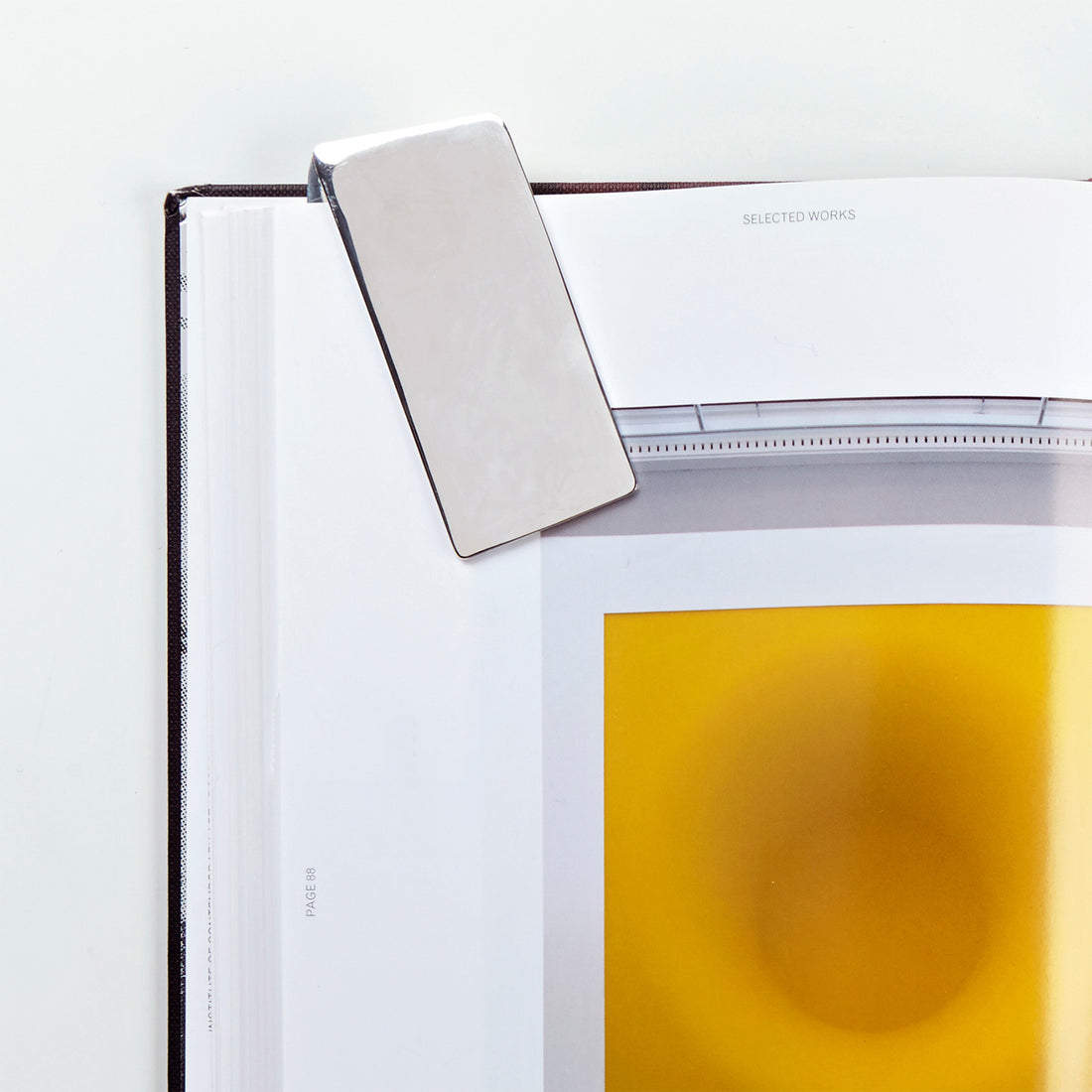 Bookworms unite!
Perfect for oversize coffee table books, to keep your fav page open on display.
This sculptural, hefty piece of solid metal holds weighty tomes open while reading or for display. In silver and copper, choose your handmade book weight for you or your loved ones.
- Silver and Copper plated
-Size: 5" L x 2.5" W
- Handmade and unvarnished; small imperfections and tarnish occur and increase over time, adding to their charm. 

Designed in Tribeca, NYC, and Lisbon, Portugal and crafted by makers worldwide, Wms & Co provides an intimate, personalized, and deliciously offline experience that can be hard to come by these days. Many of these simple things reflect the hand of the artisan or the quiet genius of the inventor. Use them often and they will acquire the rich patina of service.