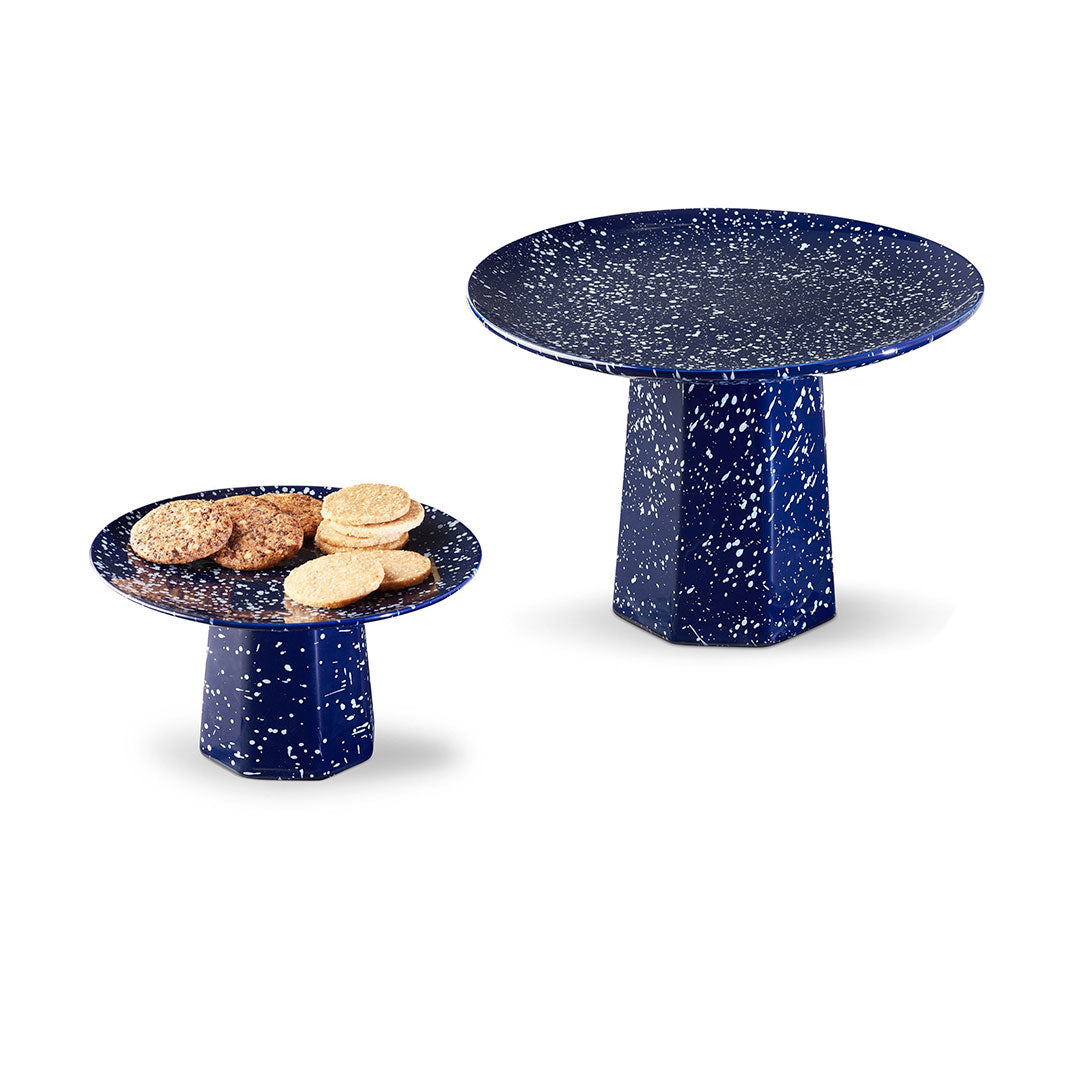 Sweets and treats and everything nice. When the dessert stands come out, the real party starts! Pile them high with local pastries, your family's favorite cookies, or the celebratory cake.

These hand-splattered ceramic serving stands bring flavor to the table in more ways than one. The eye-catching blue draws you to the table. "Eat, laugh, and play" it yells! The speckles are just as unique as each one of your guests and the color compliments any floral arrangement or decor placed beside it.

Grab both the small and large stands to add depth to your tablescape design. The colors and unique base shape allow for plenty of creativity when planning your party! Use bright oranges, pinks, or yellows to contrast the blue creating a retro-pop feel. Or compliment with cool tones and neutrals to let these serving stands do all the talking. If only they could share the secrets they hear at the dessert table!

Your new party favorite was created by Citrine who crafts casual collections of home decor with a warm and welcoming style.
Material: Stoneware, white pattern over deep navy glaz. (Splatter pattern is applied on both sides of each piece)
Small: 6"dia x 4.2"H
Large: 12"DIA x 7.4"H
Microwave and dishwasher safe
Magenta is a home décor lifestyle brand where collaboration is everything. They are committed to making thoughtfully designed, quality goods that not only reflect the artists' vision but tell a brand's story. Magenta brings joy to your home from the kitchen to the table from unique seasonal conversation pieces to heritage collections to pass on to generations.