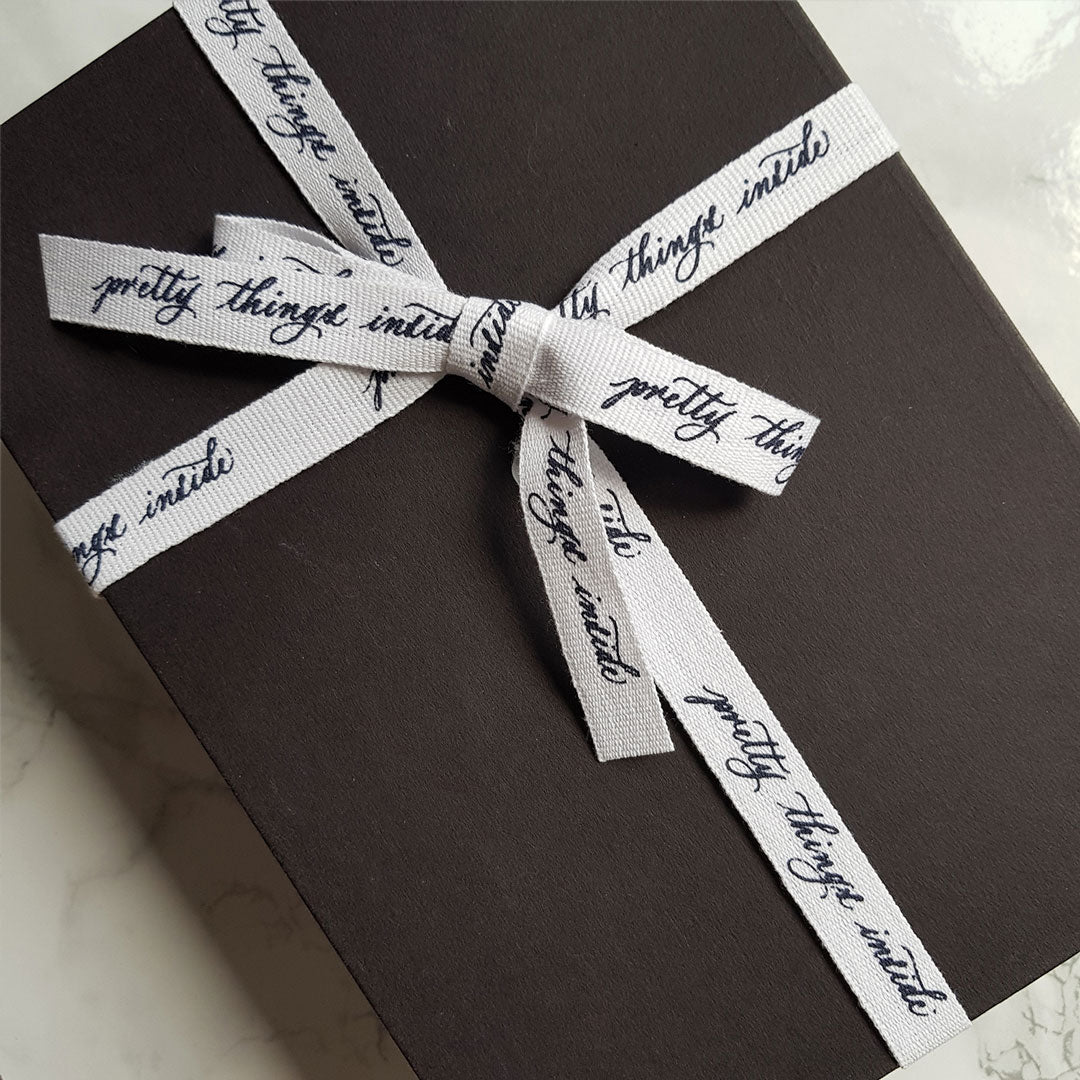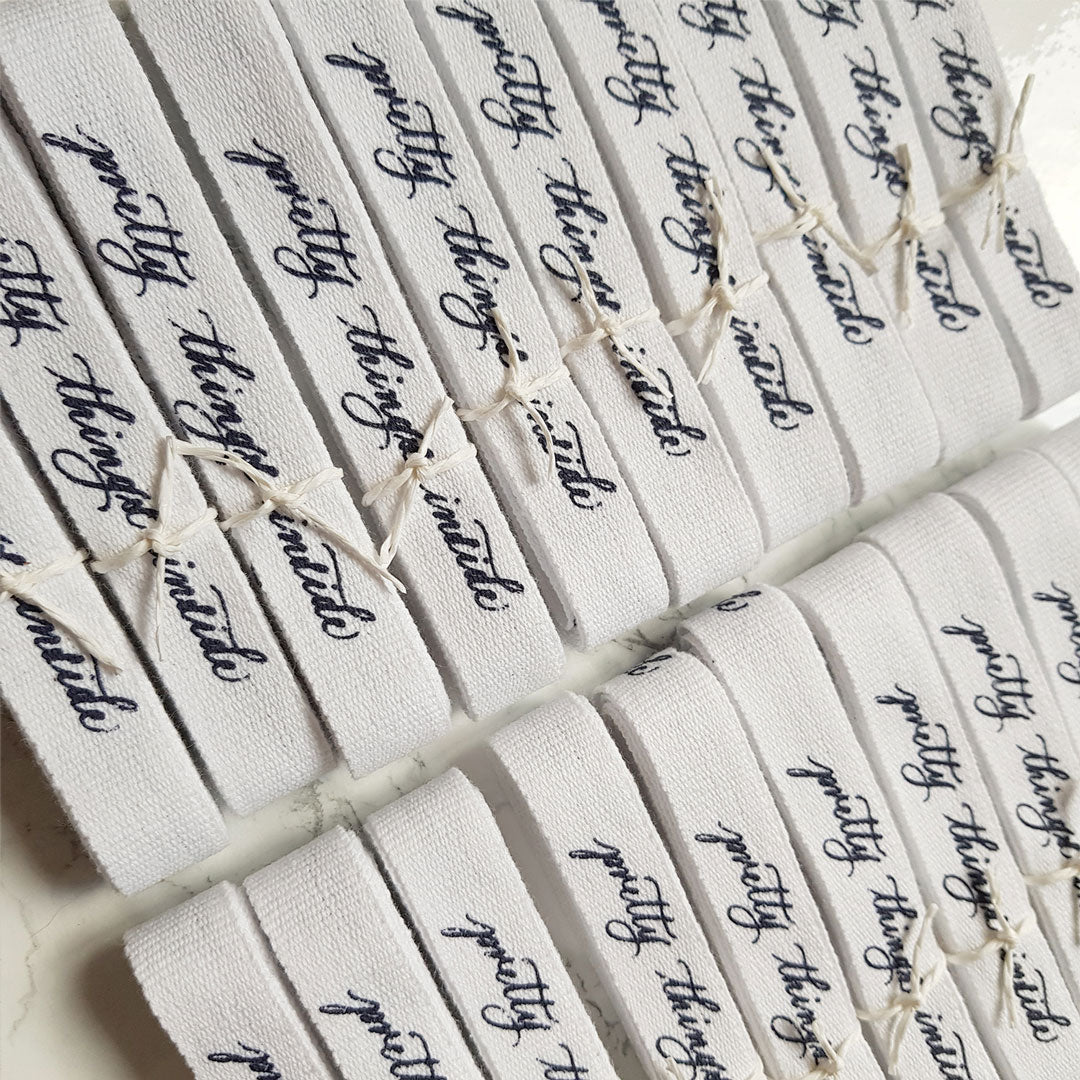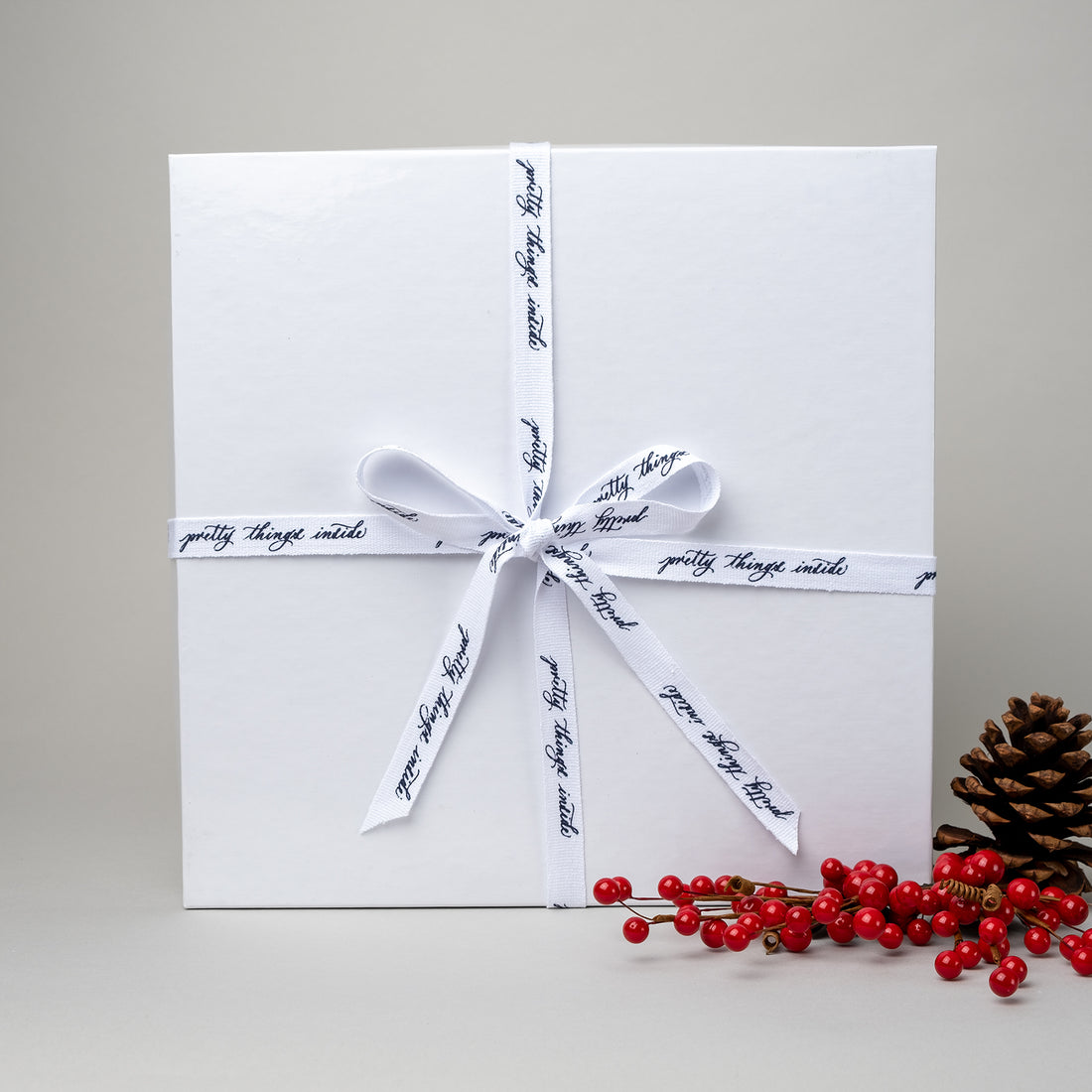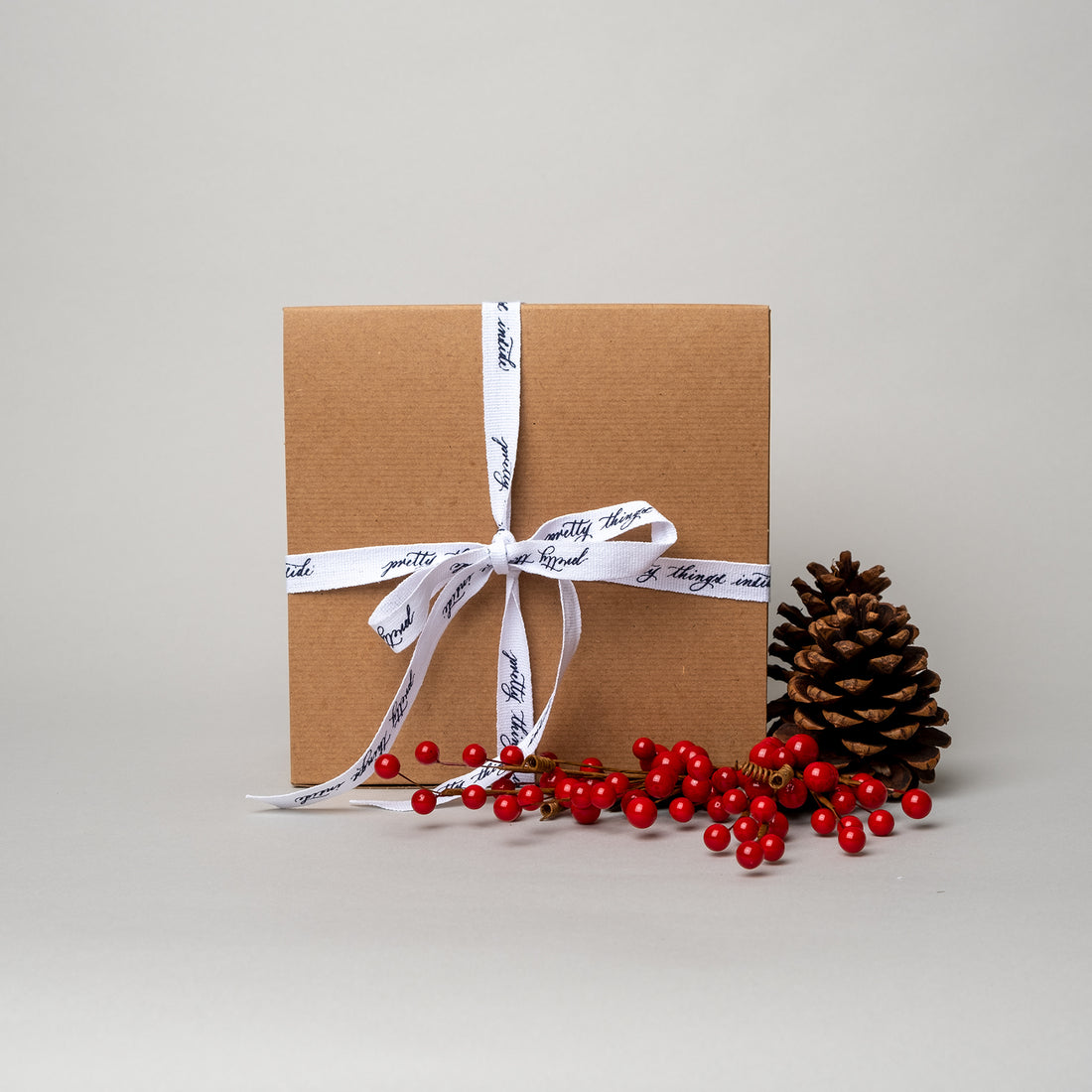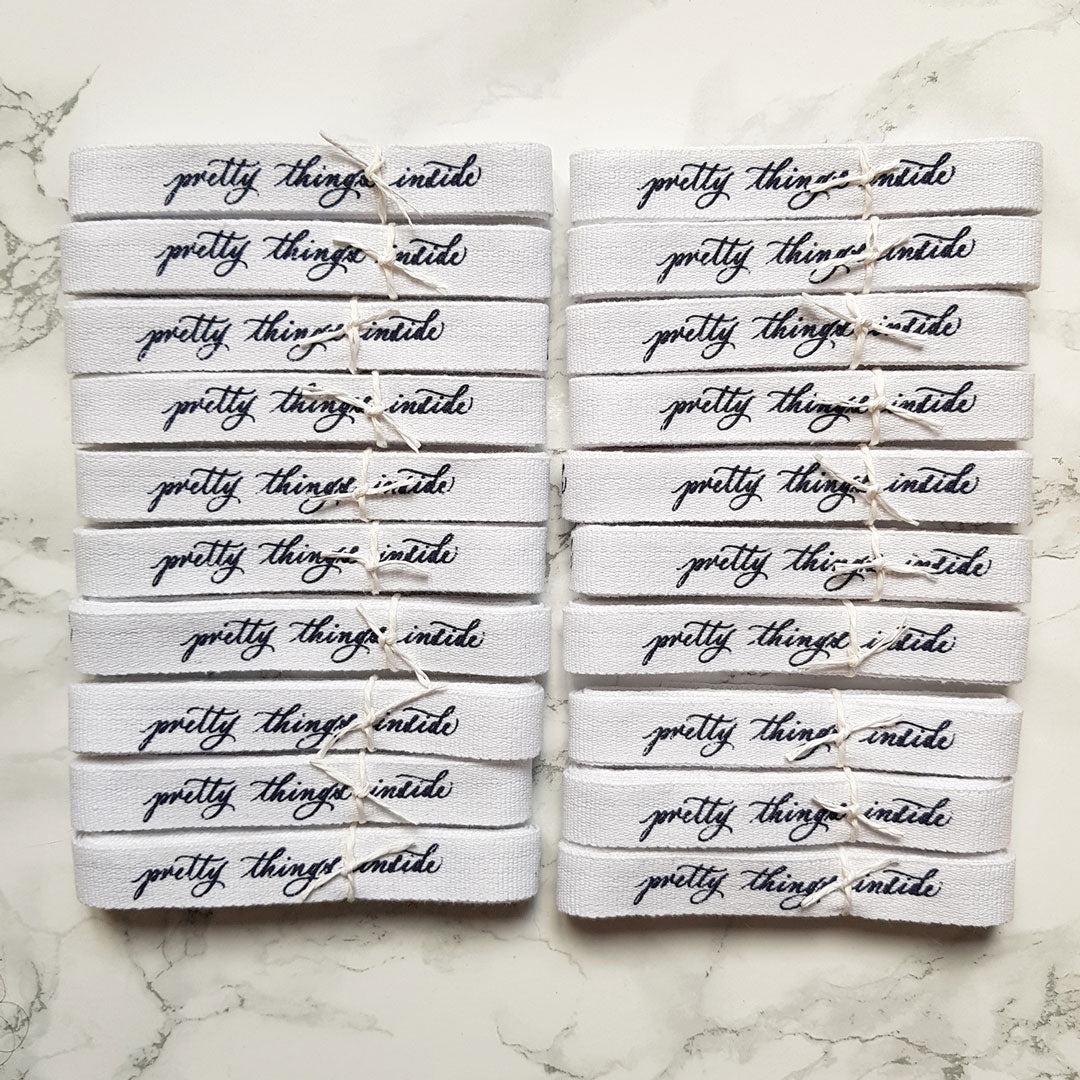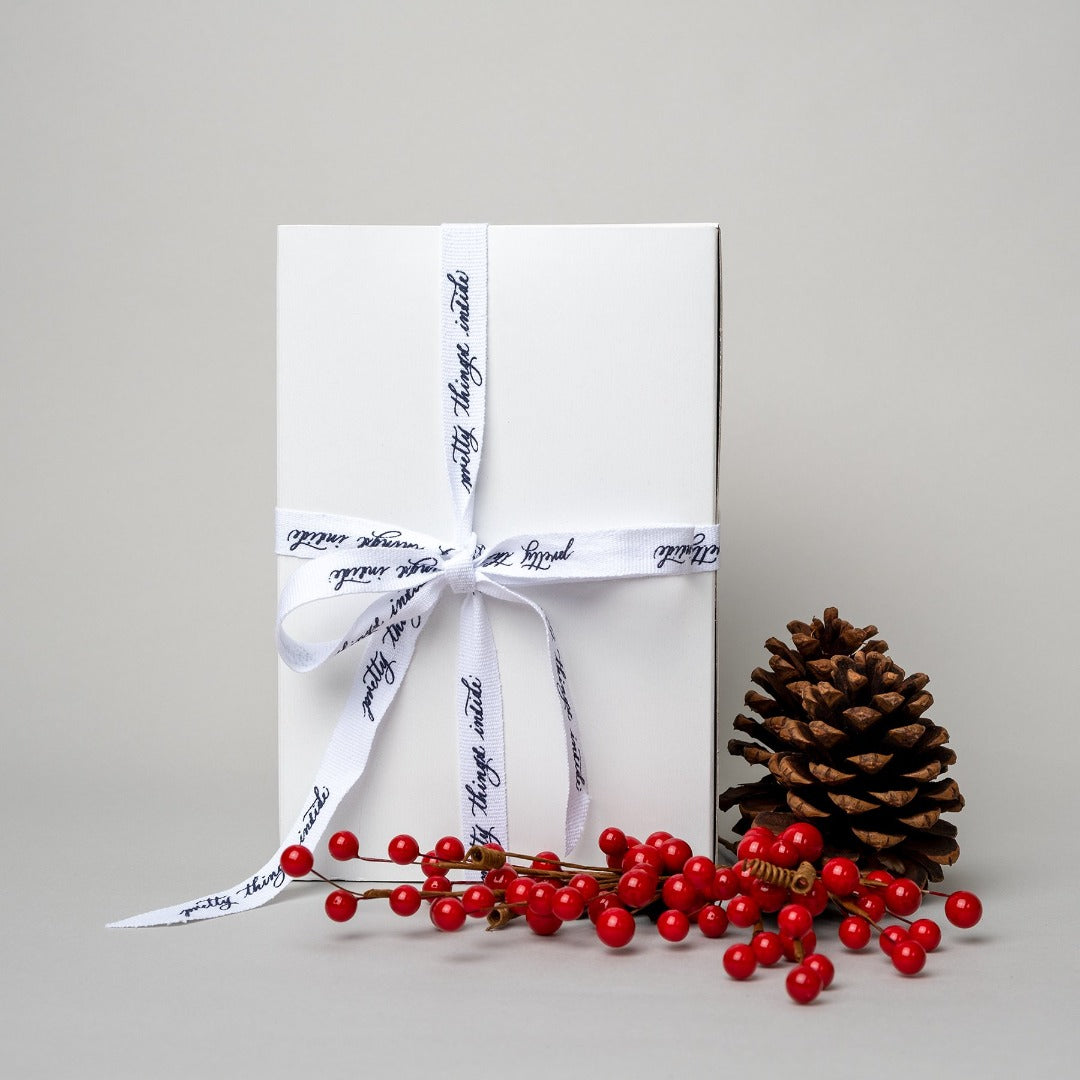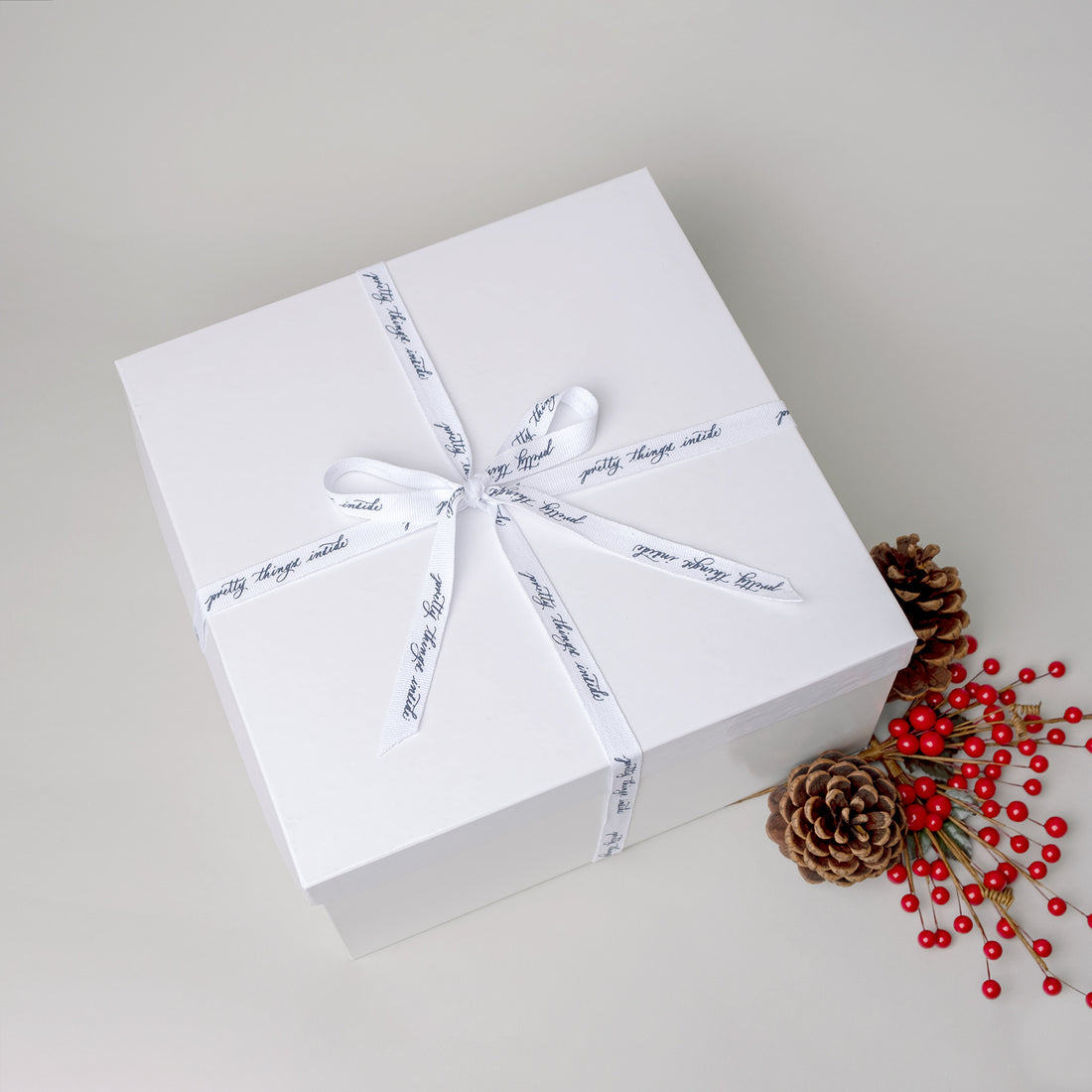 Finish your gift wrapping and holiday decor with `Pretty Things Inside' calligraphed ribbon!
This personalized ribbon can enhance your gifts for all special occasions. Beautiful as a gift or a complementing addition to special wrapping, packaging, or crafts. 
'Pretty things inside' words are calligraphed by Ebru Kefeli and the cotton ribbon is produced and printed in Turkey. 
Could be used for:
Gift or Holiday wrapping & decorating

Business package wrapping

Wedding & anniversary decorating

Tying wedding favors

Birthday wrapping & decorating

Scrapbooks, collages, journals
- 2 yards or 5 yards of personalized calligraphy on white cotton ribbon
- 9 sets of 'pretty things inside' per each yard ribbon
- Ribbon width is 5/8'' (15 mm)
- 100% cotton fiber grosgrain ribbon
Ebru Kefeli empowers women through excellent crafts(wo)manship, designing inspiring messages in handwritten calligraphy on materials including paper, leather, leaves, fabric, and porcelain. Each item in this former architect's collection is handmade with care and attention to the subtleties of masterful modern calligraphy.