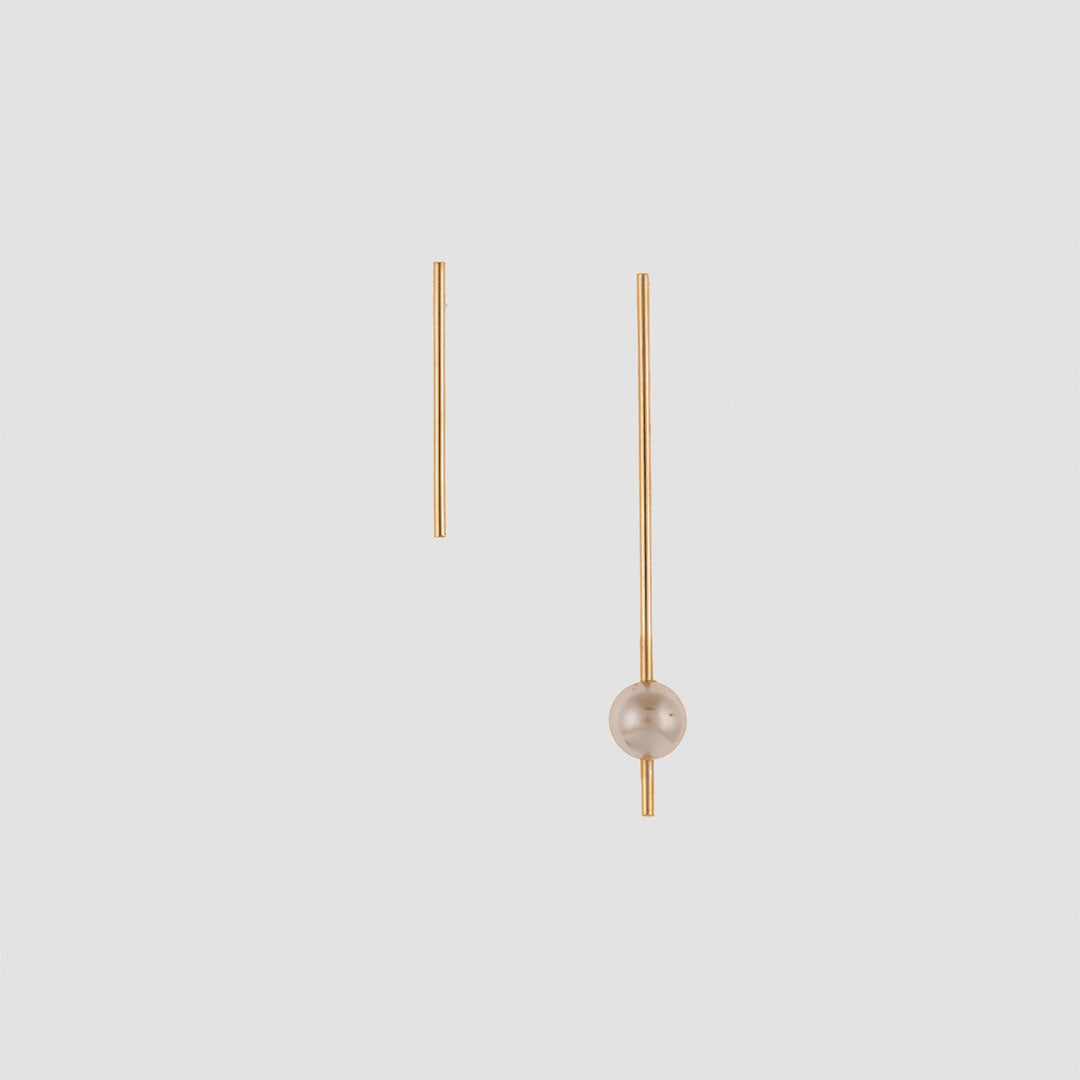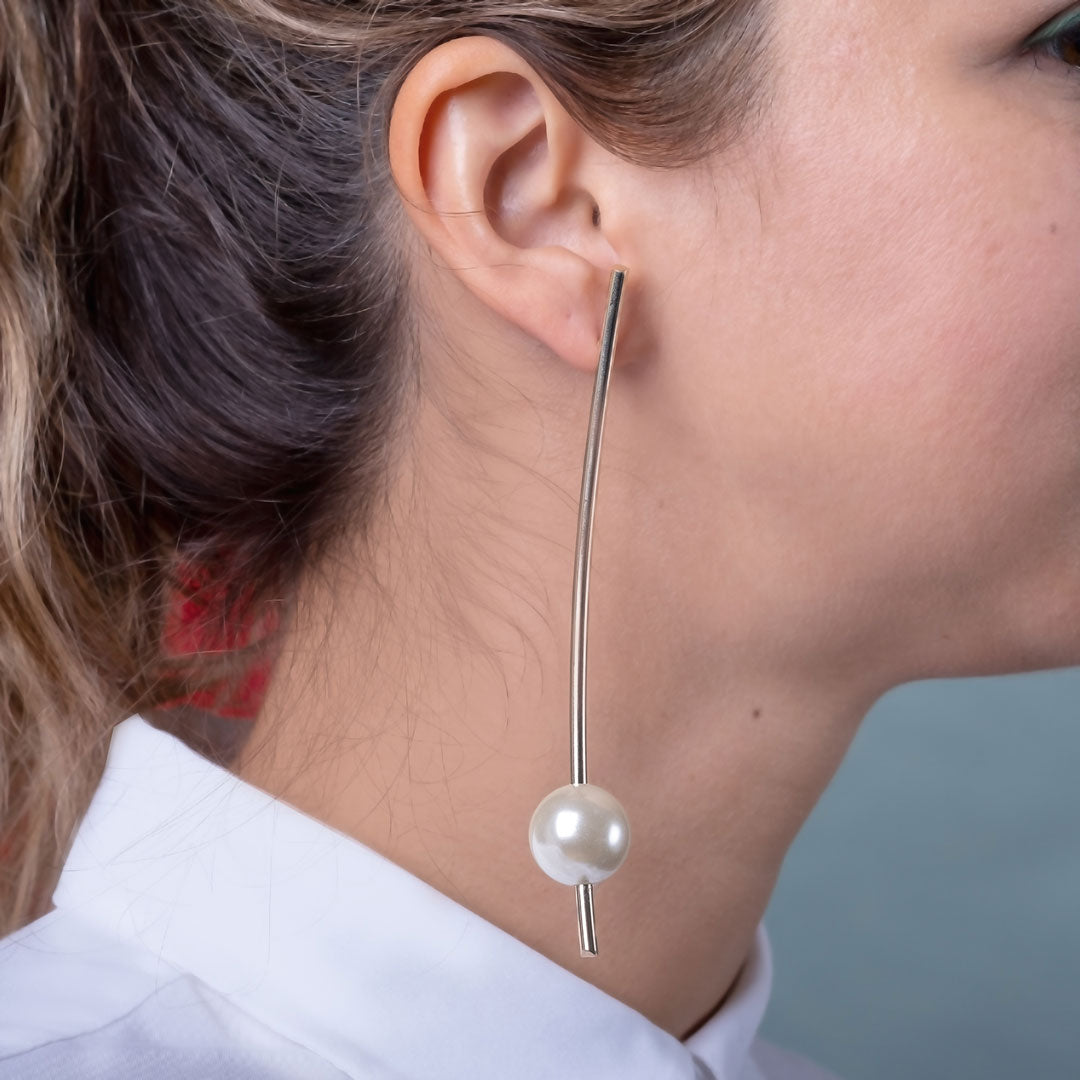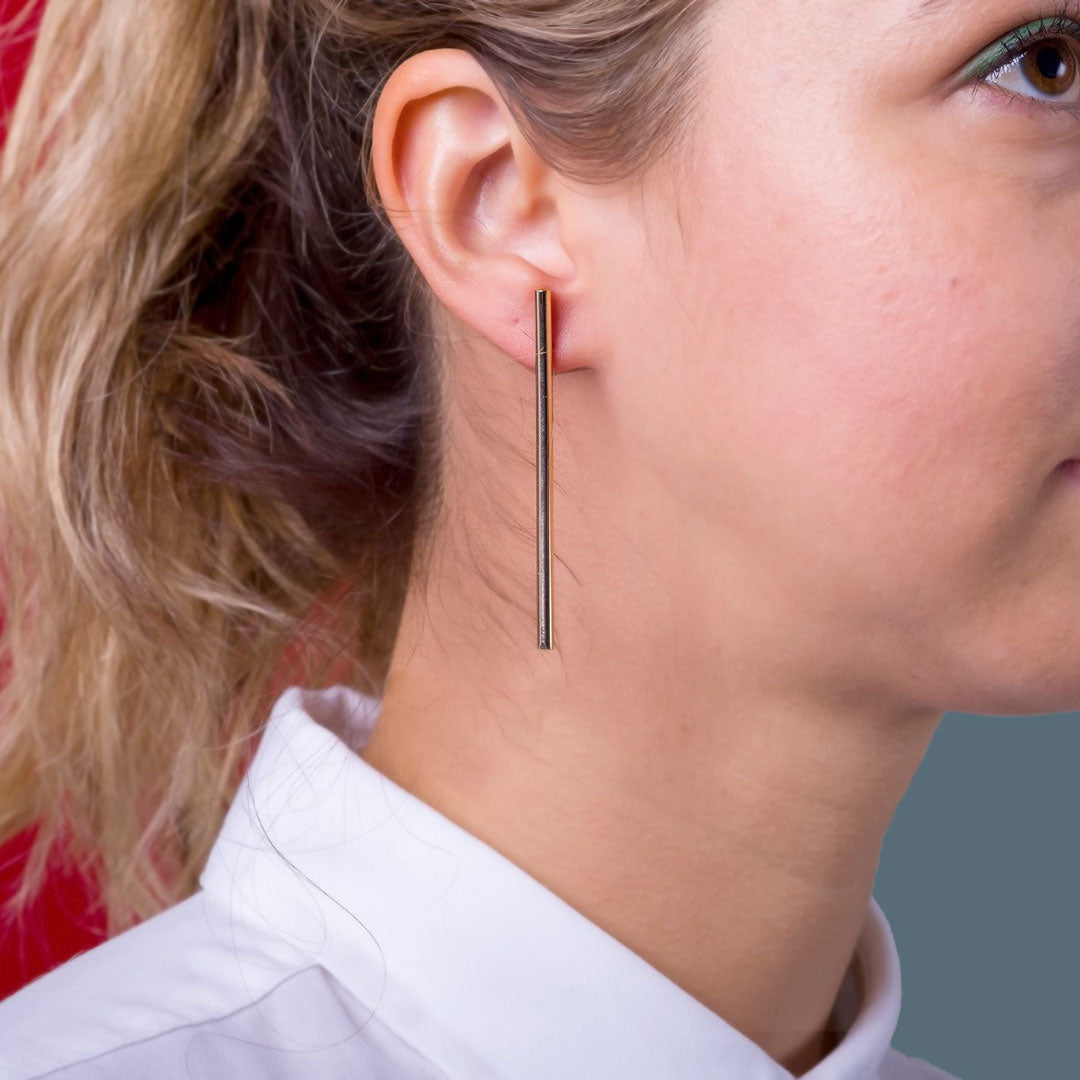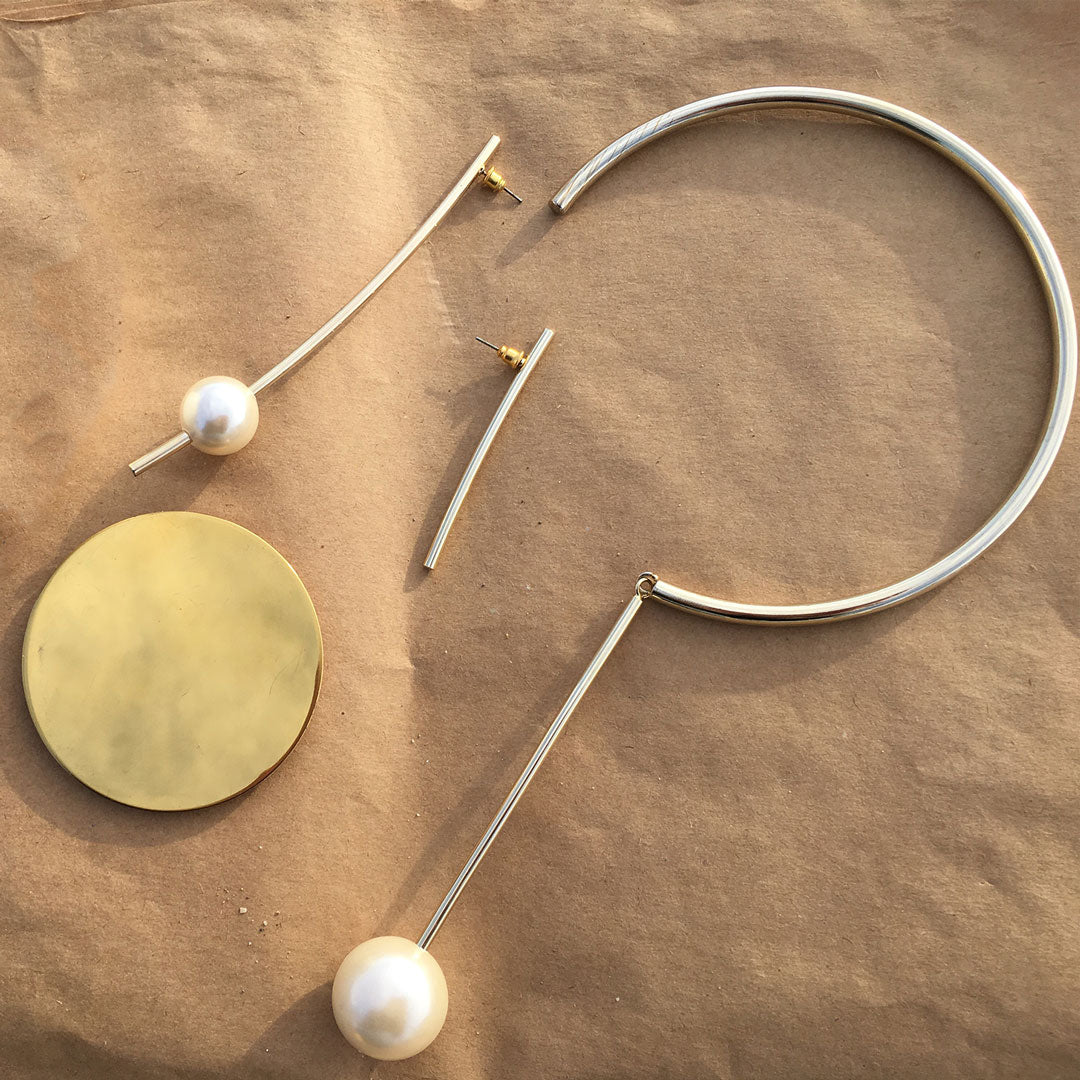 The Asymmetric Pearl Earrings by Monmu are inspired by the Mediterranean beaches, they bring the versatility the minimalist urban women are looking for.
Wear it either way you like - you'll rock it in every way!
Monmu's Asymmetric Pearl Earrings are made from acrylic pearl and 24k gold plated brass, creating a stylish, unique accessory for today's minimalist woman.
- Materials: Acrylic pearl, 24k gold plated brass
- Dimensions: 4 3/4" x 2 3/8"
- Store your jewelry in a clean, dry place. 
- Don't jumble your jewelry pieces in a drawer or jewelry case. Pieces can scratch each other. 
- Do not leave your jewelry on the rim of a sink where it can easily slip down the drain. 
- Your jewelry should be the last thing you put on and the first thing you take off.
Alara Gorpe's Monmu jewelry and accessories collection is designed to empower and inspire women along their journeys of self-exploration. From the French "mon mouvement" (my movement), these handcrafted accessories are inspired by architecture and natural landscapes and made with natural materials to create one-of-a-kind, minimalist jewelry for today's confident, modern woman.