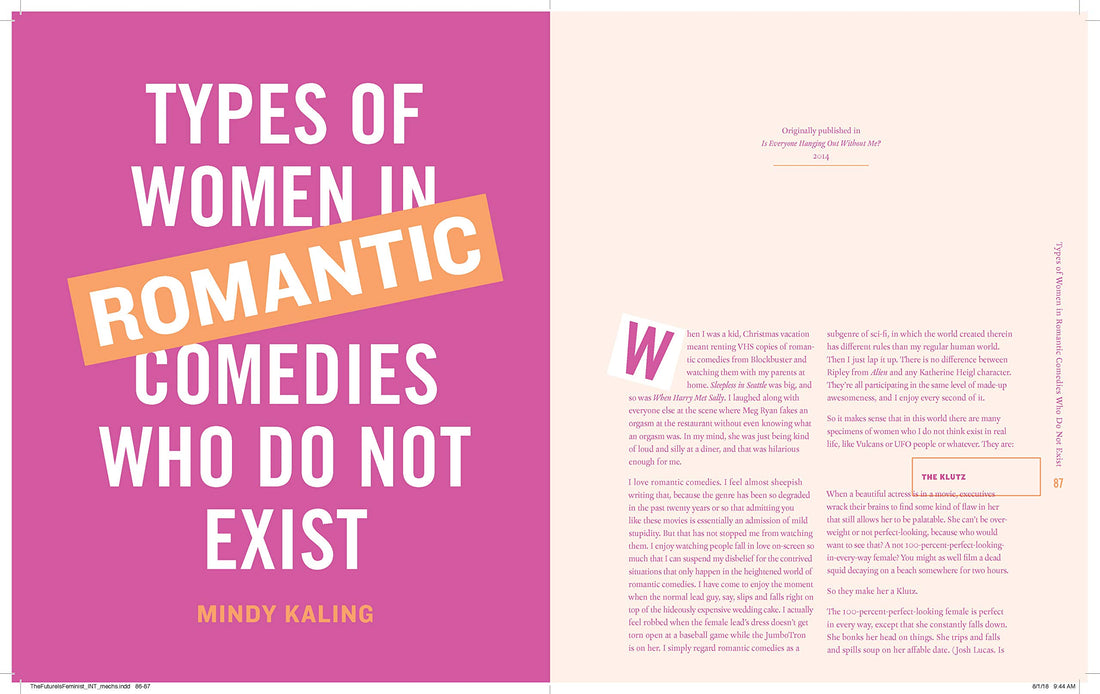 Are we being rude or are we just saying no? Are we being bossy or are we just setting expectations? Are we unapproachable or are we just speaking in the same tone as our male counterparts?

In 'The Future is Feminist' we'll be hearing from a star-studded roster of iconic women who write powerfully about what it means to be a feminist yesterday, today, and tomorrow. These poets, essayists, activists, actors, and professors address topics ranging from workplace harassment to resting bitch face. The results are by turns refreshing, provocative, moving, and hilarious. A diverse chorus of intersectional voices and a forward-looking stance set this book apart, and its vibrant, textured package makes it a beautiful gift. It's the smart, covetable anthology that women of all ages will turn to for support and inspiration in the ongoing fight for gender equality.

With writings by Audre Lorder, Chelsea Handler and Mindy Kaling, to name a few, there is something for everyone in this book. You'll laugh and you'll cry but most importantly you'll know you aren't alone.

HARDCOVER
Format: Hardcover
Pages: 144
Size: 7 1/2 x 9 1/4
Publication Date: 02/19/2019
ISBN: 9781452168333
- Take care of a favorite book by treating it carefully and storing it responsibly.
- Don't touch your book with dirty hands or read it while eating or drinking.
- Store your book in a cool and dry atmosphere, away from heat sources.
- Dust your book regularly.
Mallory Farrugia is a writer and editor based in San Francisco. Her writing has appeared online and in print in Monocle, Travel+Leisure, Ambrosia, BULLETT, Chefsfeed, Curbed, and Racked, and she has edited books for Chronicle Books, Taschen, and HarperCollins.