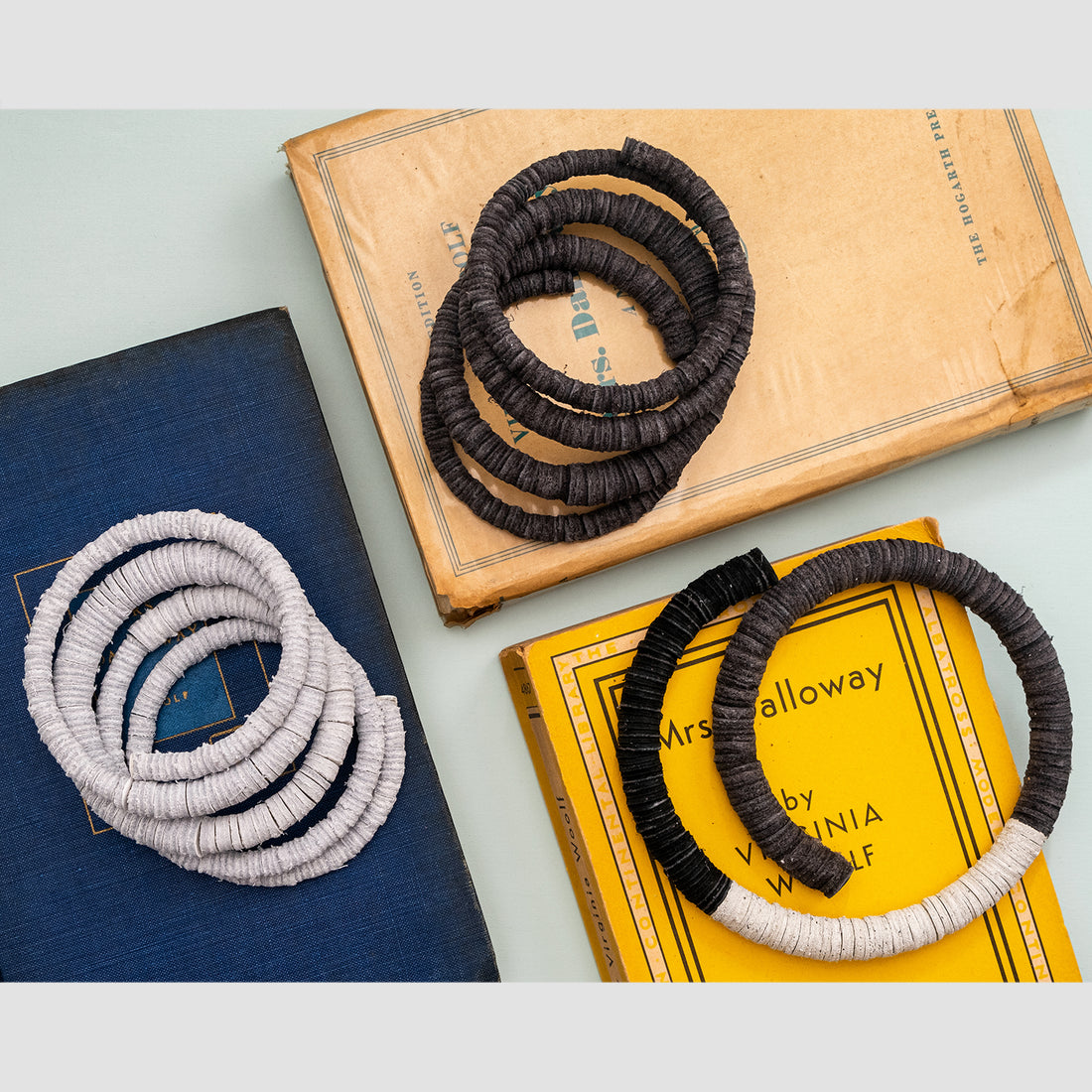 This leather choker necklace is handmade from upcycled leather and with its tri-color combination, it is ready to go with any style you have in your wardrobe.
This unique and thin leather choker is the minimalist aesthetic you are looking for while staying environmentally friendly.
- Materials: Upcycled leather
- Dimensions: Leather sequins vary from 1/4" to 7/16" in diameter 
- Length of the necklace is 16"
- Store your jewelry in a clean, dry place.
- Don't jumble your jewelry pieces in a drawer or jewelry case. Pieces can scratch each other.
- Do not leave your jewelry on the rim of a sink where it can easily slip down the drain. Your jewelry should be the last thing you put on and the first thing you take off.
The Waiwai collection is handcrafted using upcycled leather scraps to create timeless, elegant accessories for the modern minimalist. Inspired by architecture and the urban landscape, the delicate patterns and textures of these thoughtful, organic jewelry pieces feel great on you—and you'll feel great about wearing them.