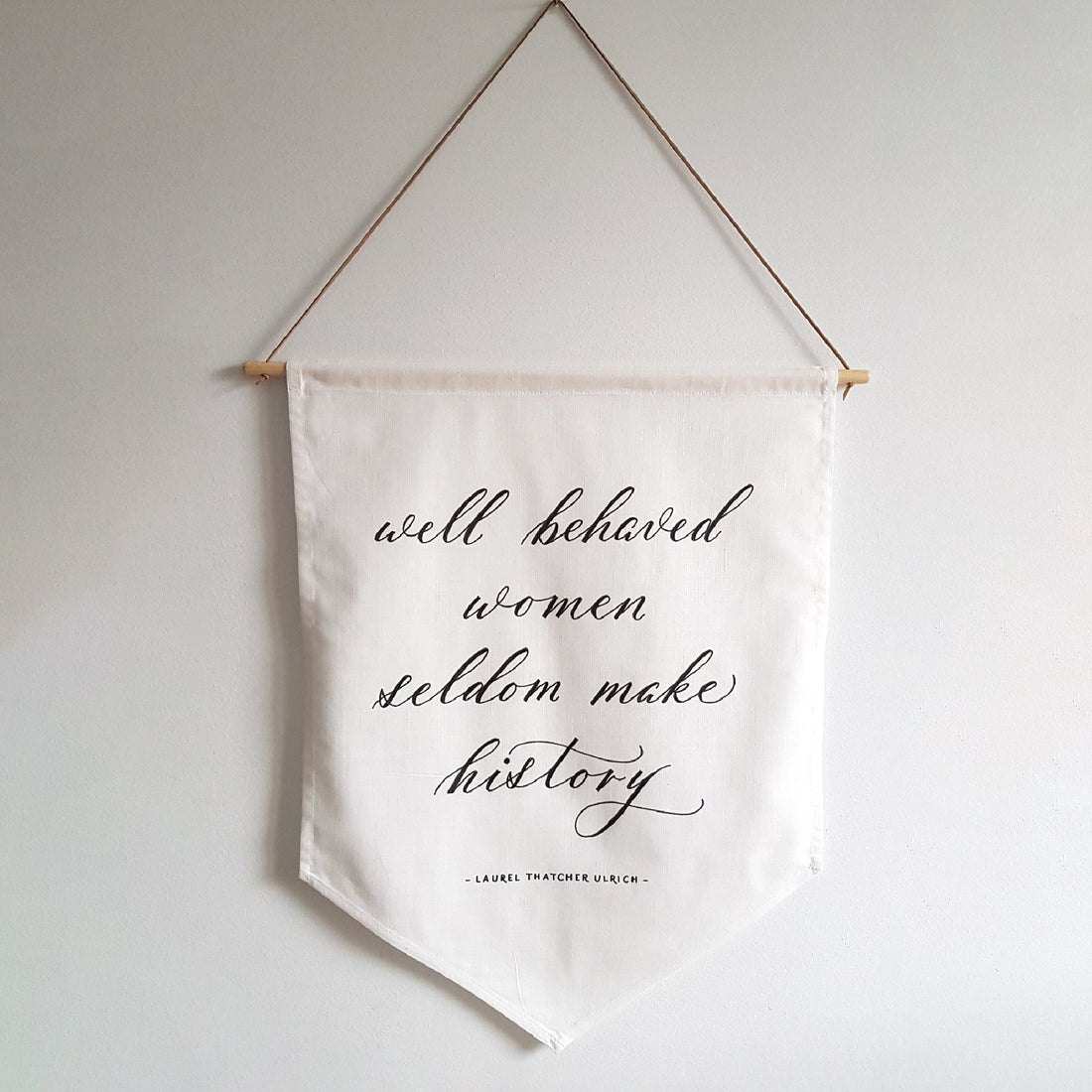 One of feminism's most popular slogans, this quote is written for your power move. 
A powerful gift idea for women who go on to make history themselves. Time to liberate ourselves from stereotypes!

This inspiring hand-calligraphed linen banner comes with an ash wood dowel and suede ribbon for display.
- Material: Linen
- Dimensions: 16'' x 22'' 
- Hand Calligraphed Linen Banner with Ashwood dowel.
- Suede ribbon attached to hang the banner.
- Dust your artworks with a clean, soft rag occasionally to prevent dust buildup. 
- Don't use cleaning products or water!
Ebru Kefeli empowers women through excellent crafts(wo)manship, designing inspiring messages in handwritten calligraphy on materials including paper, leather, leaves, fabric, and porcelain. Each item in this former architect's collection is handmade with care and attention to the subtleties of masterful modern calligraphy.