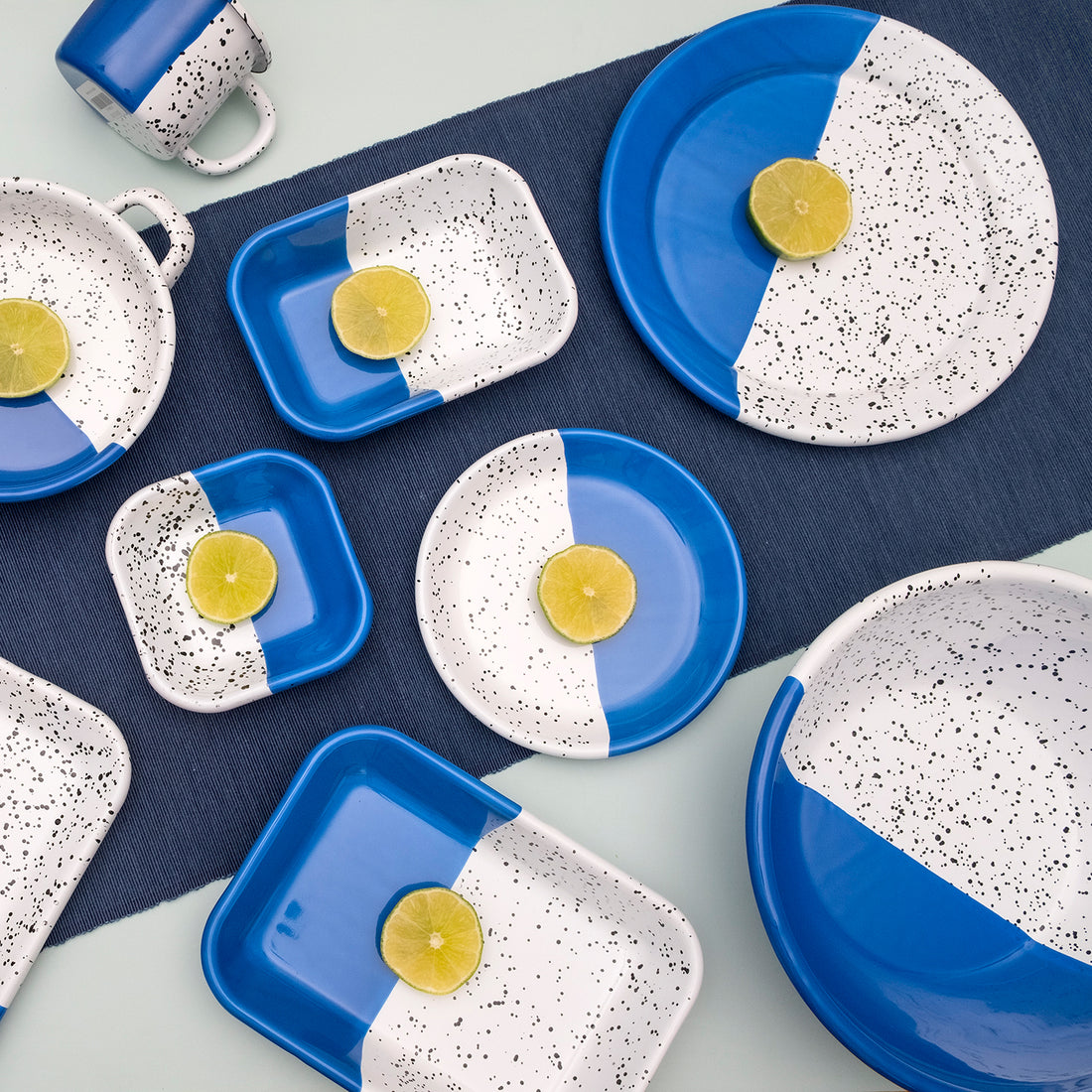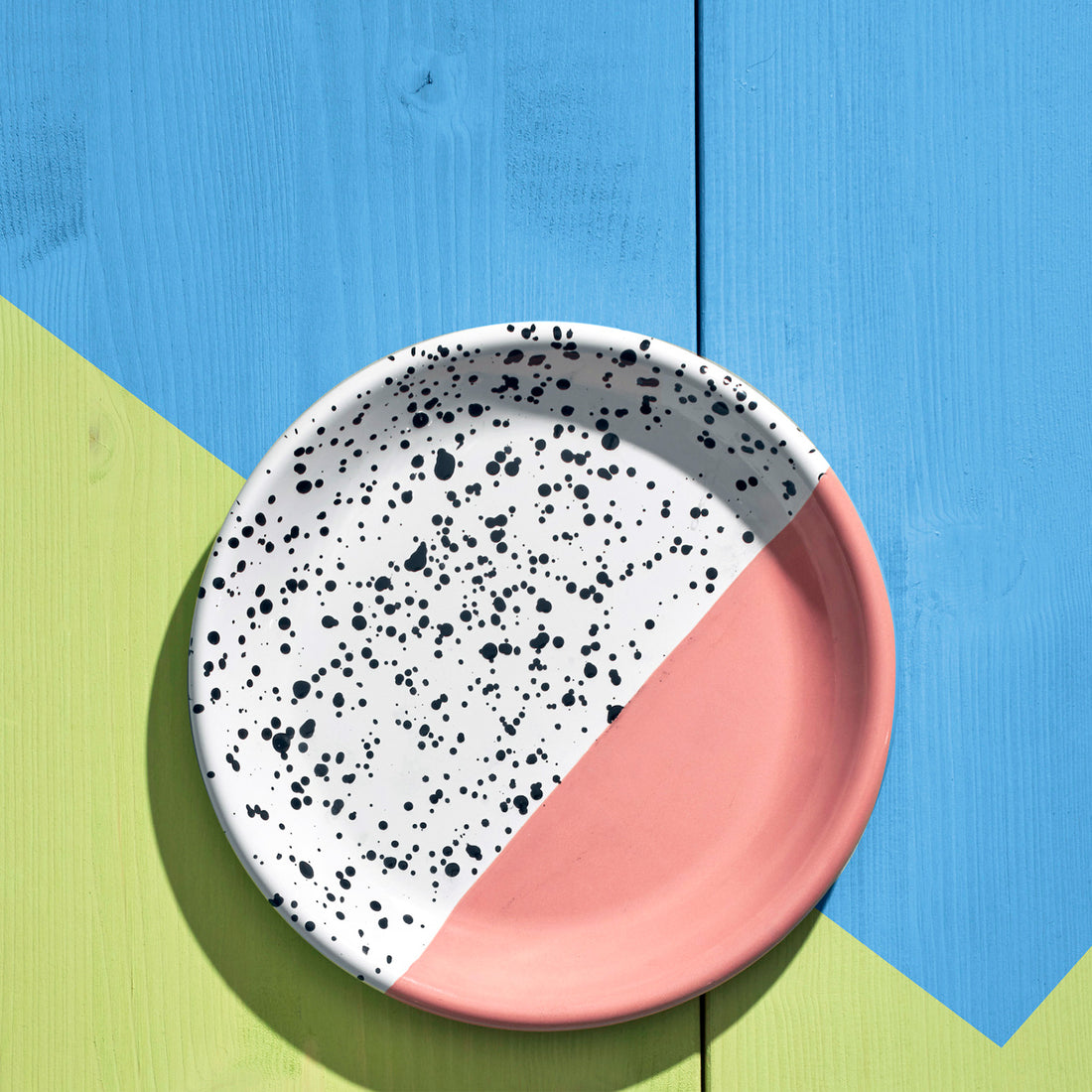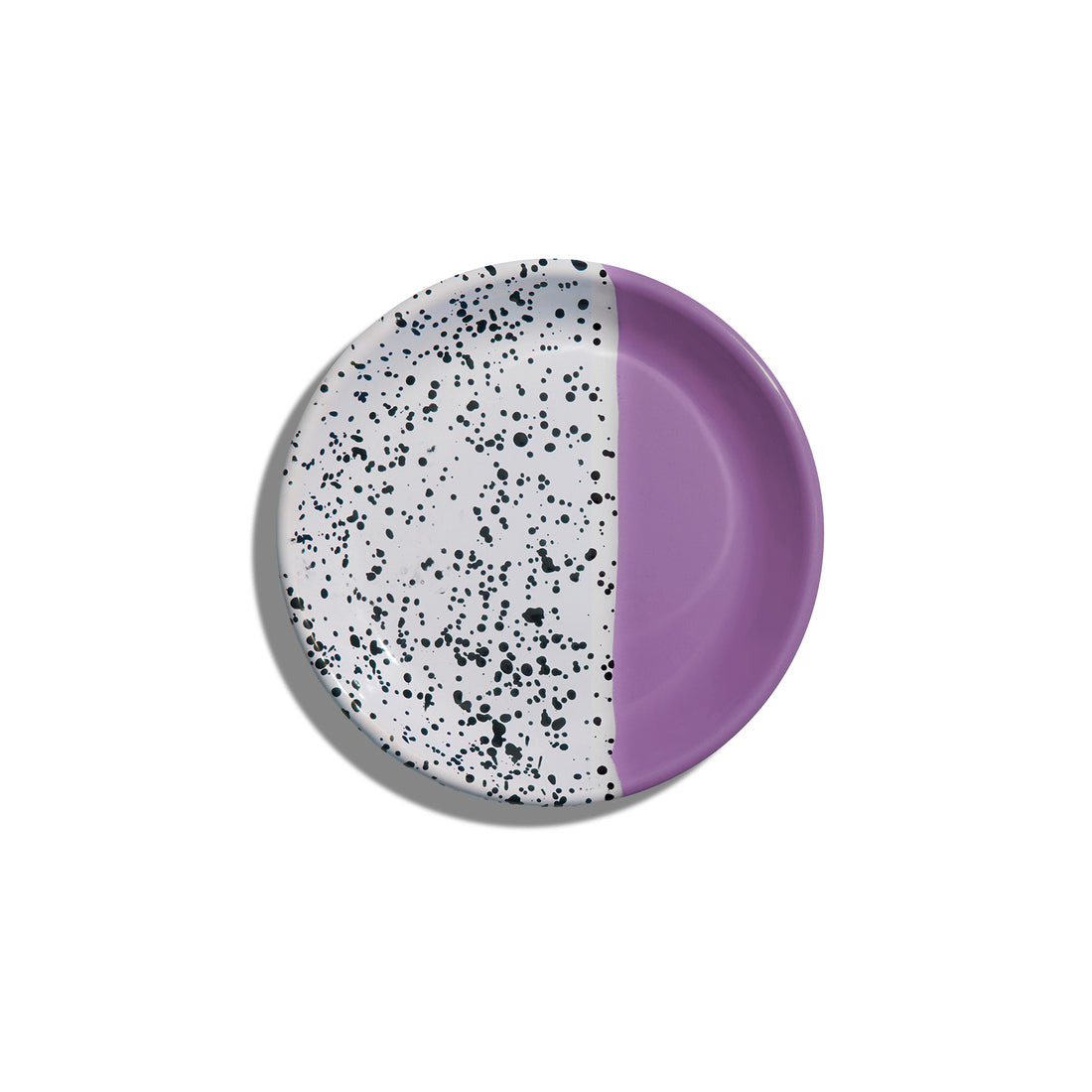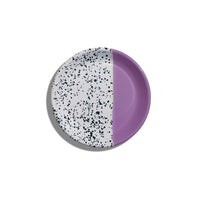 A great choice for outdoor occasions, the Mind-Pop Dessert Plate in our handpainted enamelware collection comes in three colors. 
There are also three courses you can use these vibrant plates for:
- They are just the right dessert plate size to serve your favorite summer desserts or fresh fruit salads.
- You can use them as funky side plates to serve your healthy side dishes.
- Because they are durable and dishwasher safe, they make great breakfast plates!
Material: Enamel
Dimensions: 7" x 7" x 3/4"
 
- 100% food safe and great for cooking
- 100% recyclable, natural raw materials with non-toxic paints
- Each product is handcrafted by artisans
- Can be used outdoors in picnics, on the beach, at the camp or anywhere you'd like
- Enameled iron is incredibly strong, but the porcelain topcoat will chip if handled too roughly or dropped onto hard surfaces — revealing the metal frame underneath. When this happens the steel below naturally oxidizes and the enamelware remains safe to use.
- Can be washed in the dishwasher without harm to color or design. Detergents and stain removers may be quick and convenient, but over time they will reduce the luster and shine of your enamel pieces.
- Can be put in the freezer or oven up to 250 °C without damaging the coating or design.
- Perfect for induction cooker, gas or electric stove, in the oven or the bonfire
- Heats up quickly and keeps warmth
- Keeps cold drinks and food cold.
- Tea, coffee, and some foods may stain the enamel but this is natural.
Be Careful!
- Never use in microwaves!
- Do not touch when hot!
- Never use steel wool or abrasive brushes to clean your enamelware.
- Avoid using harsh chemicals.
- Extreme temperature changes can cause damage so allow your product to return to room temperature first before heating, cooling, or washing.

Created by three women with a calling to recreate the family meals of their childhood, Kapka's stunningly hip enamelware evokes memories of the simple joy of sharing. This handmade indoor/outdoor kitchenware is built to stand the test of time, incorporating classic designs and durability that never go out of style.