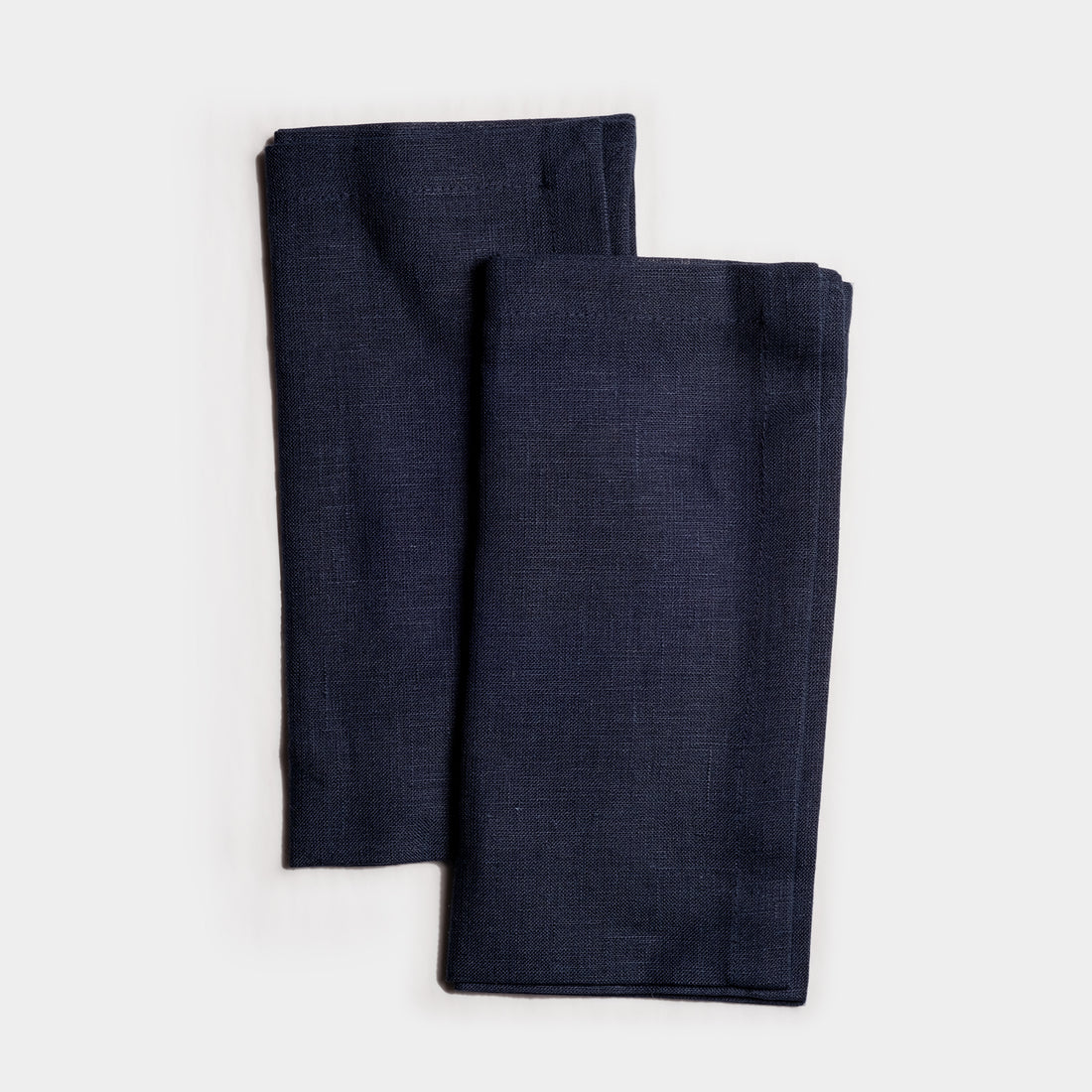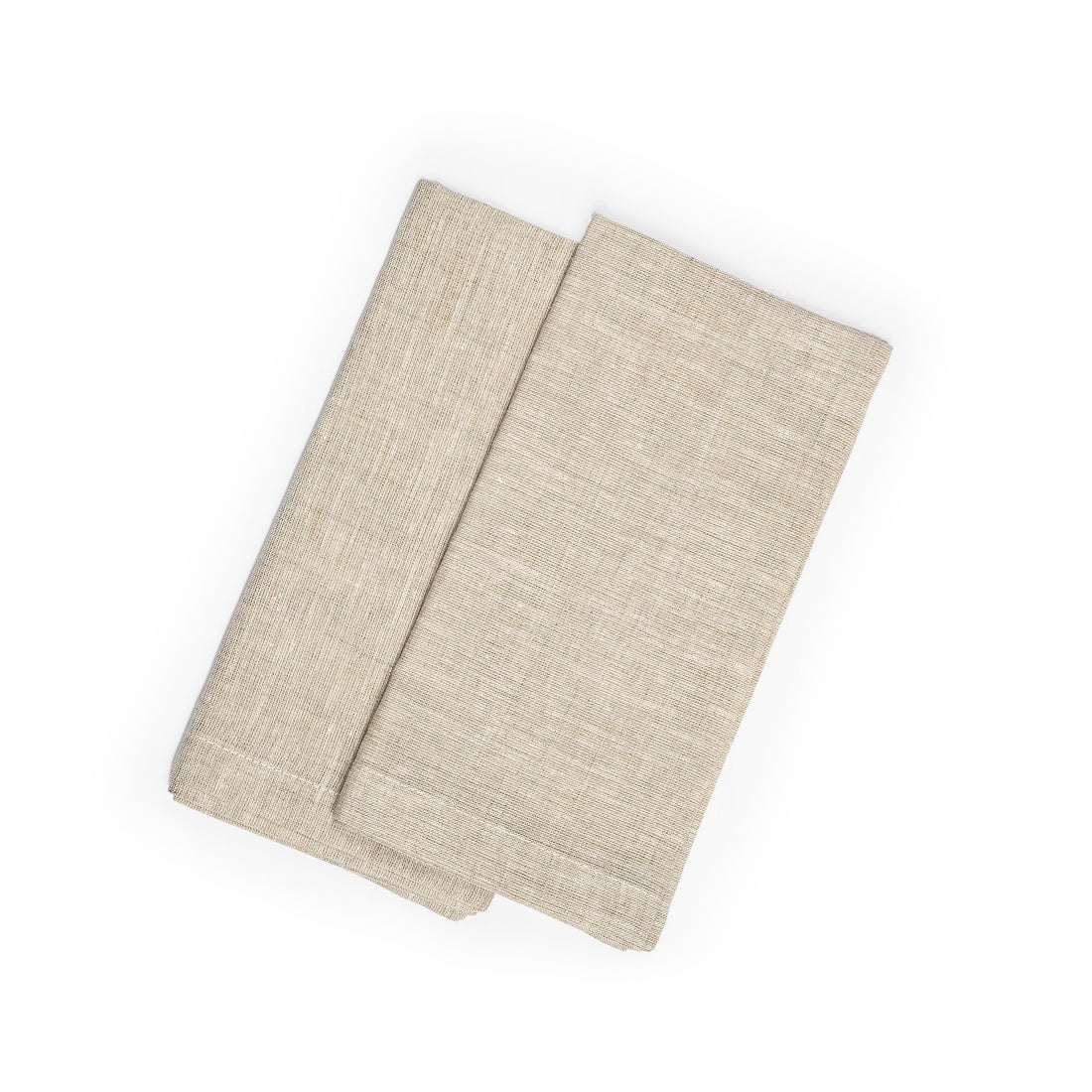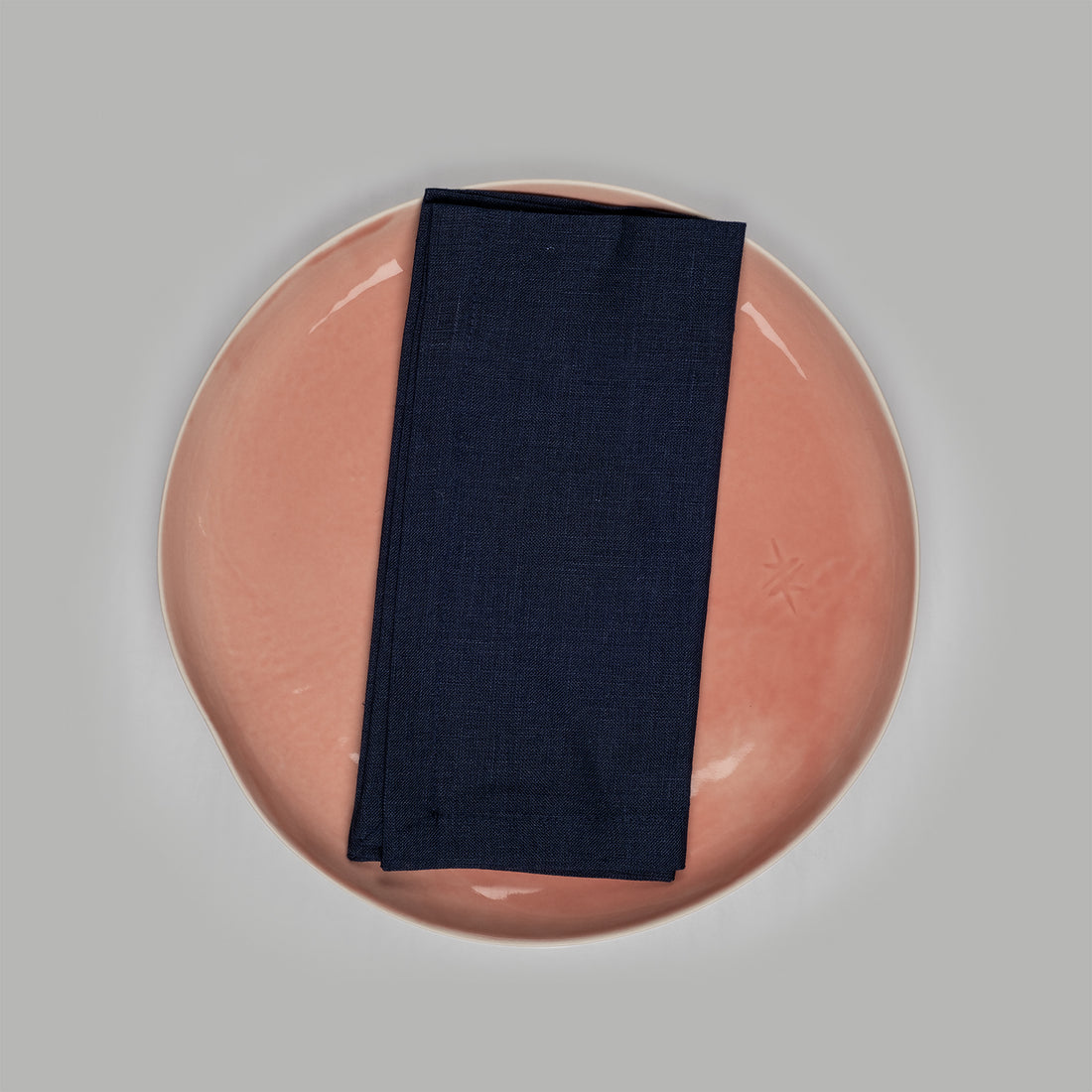 Style doesn't have to change, even if our lives have, this year. Our tablescapes need all the adornment they can get for the festive season ahead of us.
Here is our favorite for the dinner table, in two colors for you to mix and match and dazzle your guests every meal. Even better when combined with our light-as-a-feather porcelain dinnerware. Sold as a set of two, navy blue is perfect for colored dinnerware and natural is always a classic, perfect for any setting.
Our soft and durable linen napkins get better with each use. With a neat hem, and mitered corners they will always give you the best look for years to come.
Benefits of Linen:
Linen fabric look great for a long time
Linen is a very durable, strong fabric, and one of the few that are stronger wet than dry
Linen has antibacterial, antistatic and hygroscopic properties
Products made of natural linen are organic and fully biodegradable 
- Material: %100 OEKO-TEX certified Organic Flax Linen from Belarus, 150-160 gsm
- Size:18 in x 18 in
- Weight: 1.4oz
- Machine wash on gentle cycle with like colors, preferably with a plant-based laundry detergent.
- Wash separately to keep the structure.
- Tumble Dry low, iron with steam.
Good Intentions is the private label by the founders of Darling Spring, Eril Serbetci, and Banu Tanguler, bringing artisan home goods to your home with feel-good tactile items that will last, and suit your lifestyle that flourishes with slow luxury.
Growing up in a culturally rich country, high-quality natural materials were an everyday opulence in their households, and now they are sharing their know-how of local ingredients and craftsmanship with you, harvested and put together with good intentions.