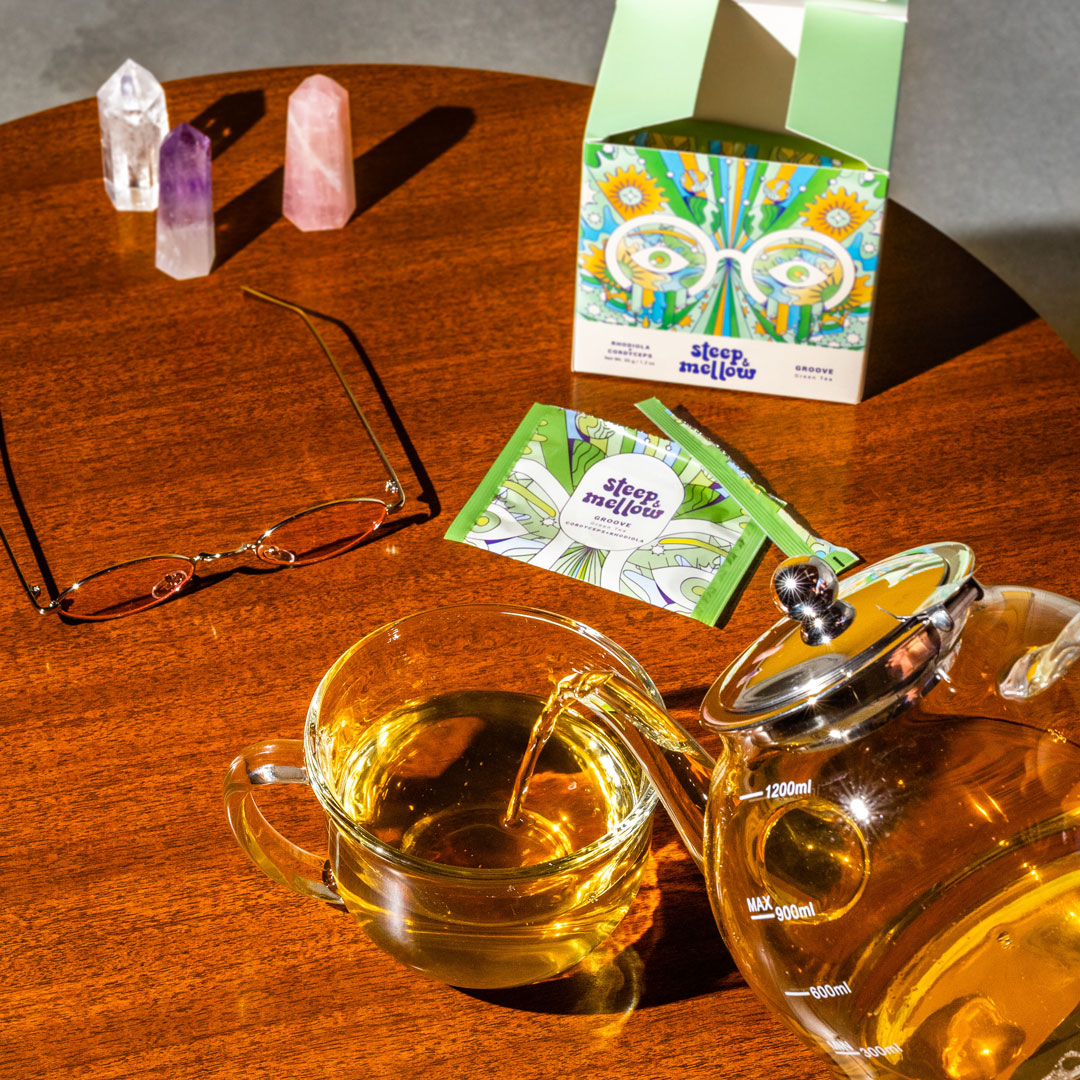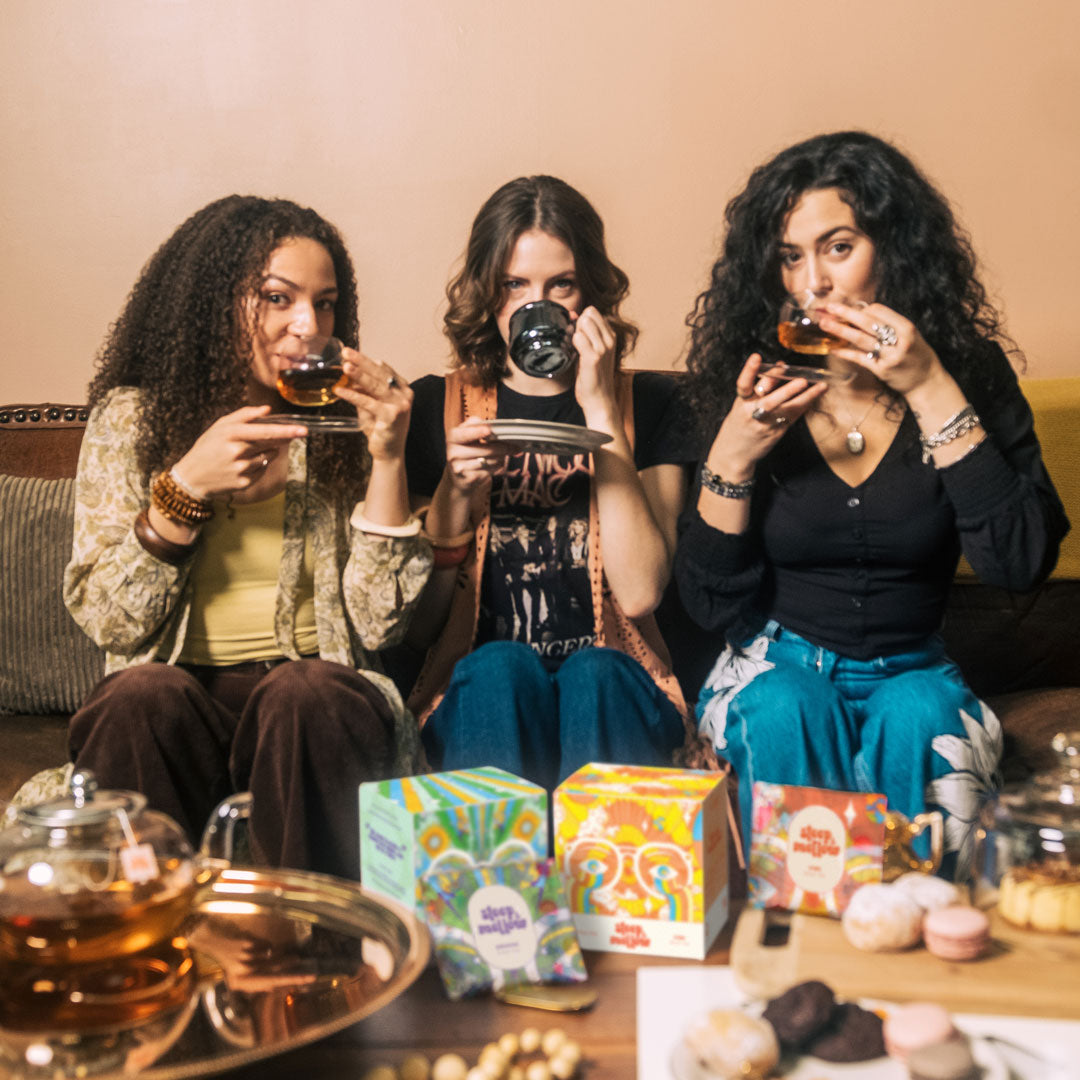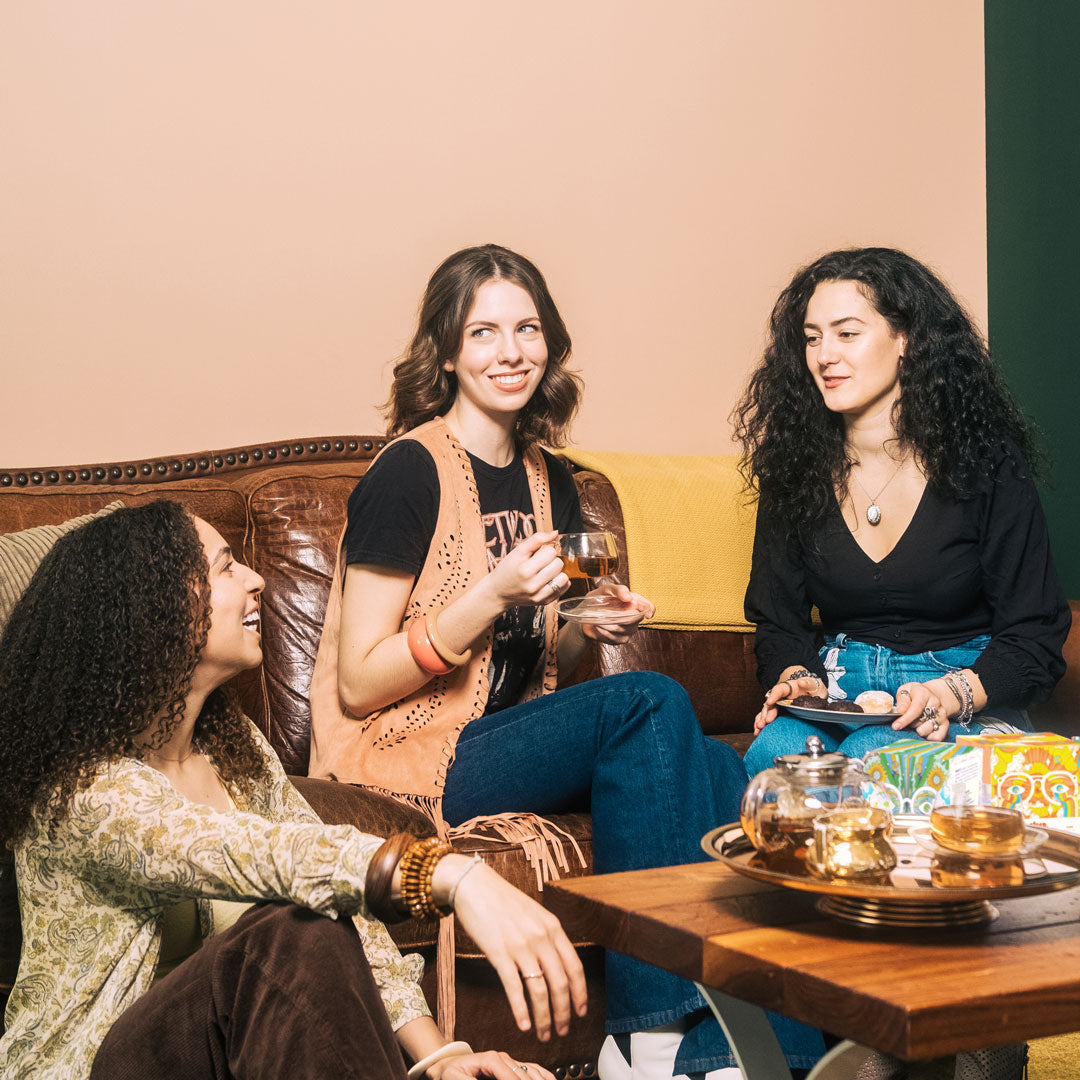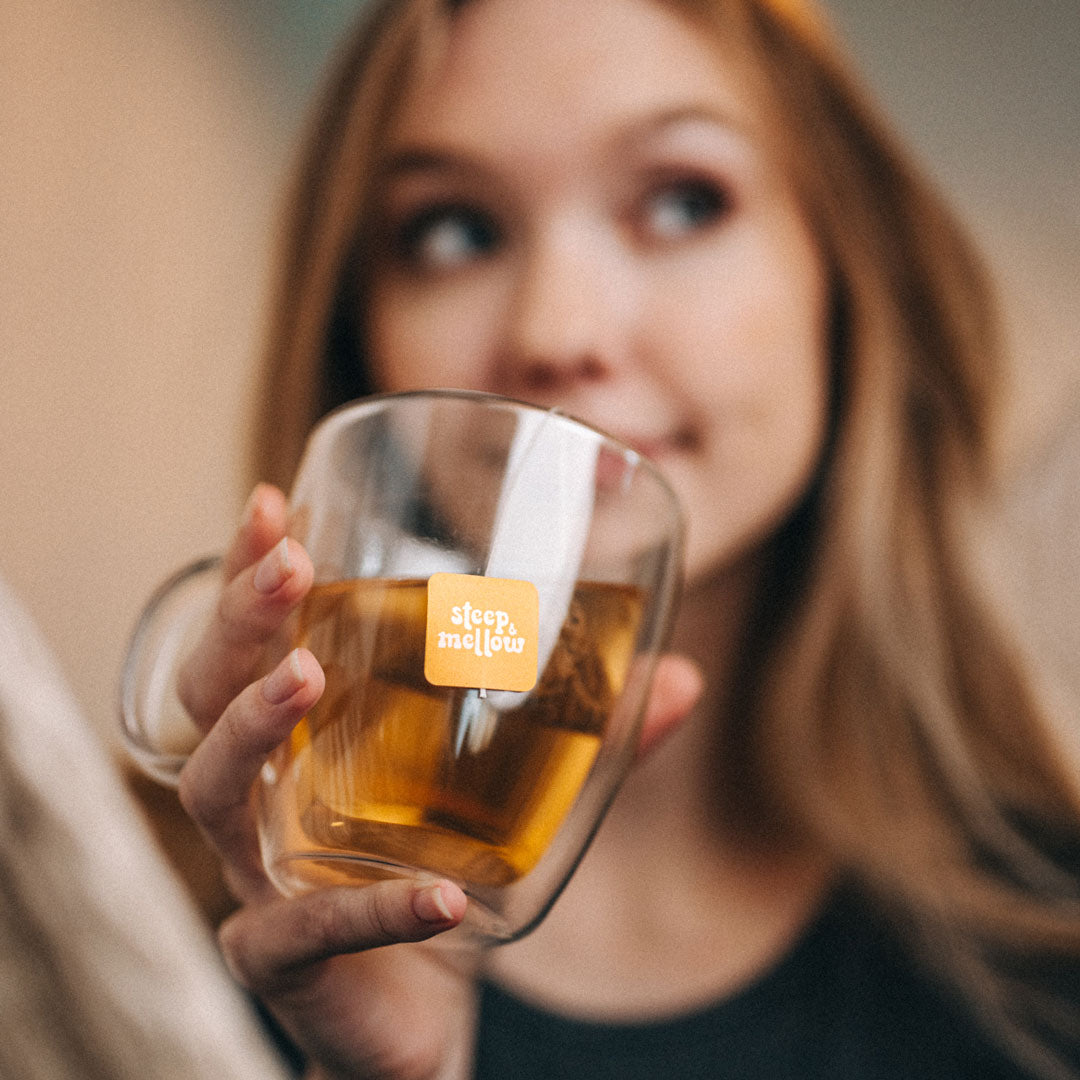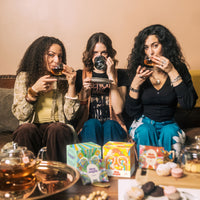 Time for a groovy good morning! Every day is a chance for a new beginning. Steep the tea, start the music, and set the scene to be your best self. Let's go!
'Groove' by Steep & Mellow is a Green Tea with Cordyceps, Rhodiola, and L-Theanine. Get your morning boost without the mid-day crash. You'll thrive all day with this liquid sunshine in your mug. This cool, crisp, and citrus-flavored tea is packed with premium adaptogens to keep you moving and shaking all day long.

In the morning, bring your water to a boil then let Groove Green Tea steep at 175*. Let it do its thing for 3-4 minutes while you practice your morning gratitude and get ready for the day. Pour into your favorite to-go mug and head out to tackle the day.

Steep & Mellow is a woman-founded brand set out to change the world one tea at a time. Each product is packaged sustainably, sourced ethically, and made with all-natural ingredients. With steep & mellow, your happiness is guaranteed!
Ingredients: Chinese Sencha, Eleuthero Root, Ginger Root, Peppermint, Licorice Root, Spearmint, Natural Flavor, Gotu Kola, Cordyceps Mushroom Powder, Orange Peel, Rhodiola Root. 
Caffeine 2/4 - 14 bundles of joy/box
Feeling: Energize + thrive
Tasting Notes: Cool, crisp, citrus
When to drink: Morning
Instructions: Bring your water to a boil. Steep at 205ºF. Let it mellow for 3-4 mins. Sip slowly and enjoy.
At steep & mellow, they create groovy beverages that help promote health, wellness, and environmental responsibility. Their vision is to create a more mindful, creative, and sustainable world; one sip at a time.