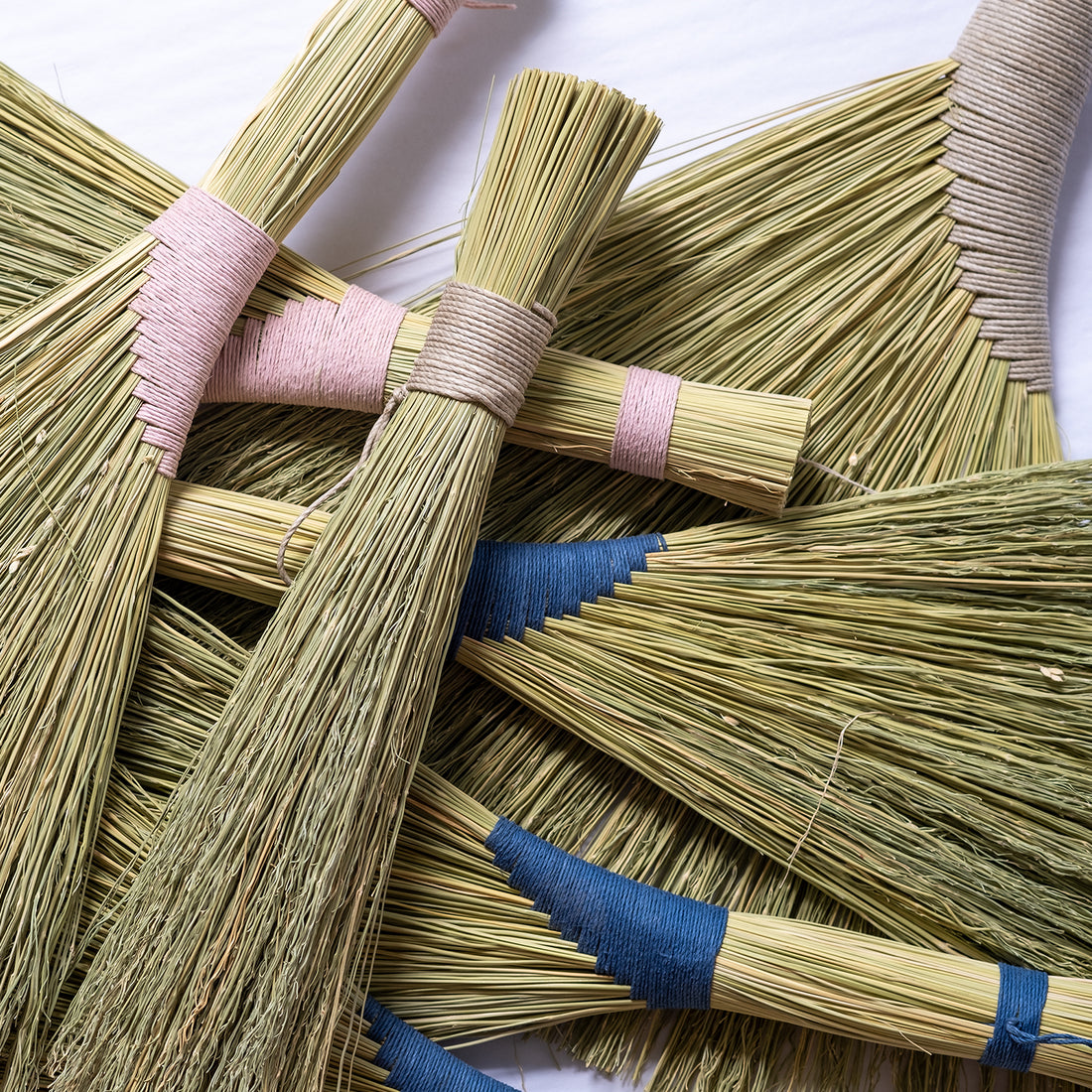 Hemp Turkey Wing Brooms! Inspired by working with Wilaby shop, this is a hemp woven take on a classic, with hemp from Weaver House in Philadelphia. Available in multiple colors, as shown.
- Material: Sustainably + locally sourced Hemp, polished hemp cord
- Size: 17" x 7"
- Color: Sorting of color combinations may vary.
Hang your broom or lay it flat, never propped up on its bristles to prolong its life and longevity.
To clean it, simply wipe away debris and cobwebs with your hand or a dry cloth.
Sunhouse Craft is the work of designer/maker Cynthia Main that allows her to combine her background as a fabricator with her strong desire to find sustainable and harmonious ways of working.  Each piece is made by hand in her Kentucky studio, weaving together crafting traditions of Appalachia, natural materials, and timeless design. The end result is tools that bring back a sense of everyday magic into our daily work and chores.