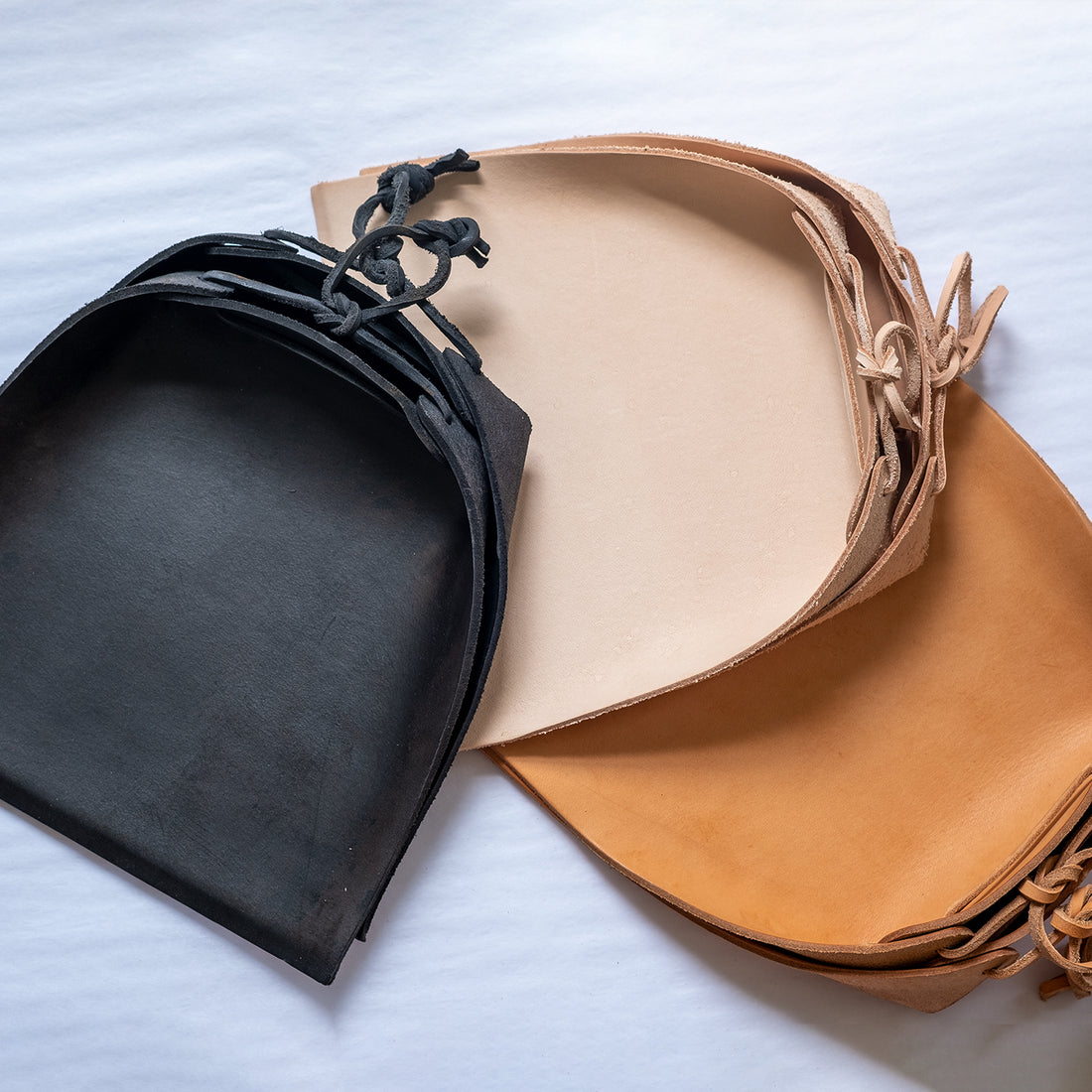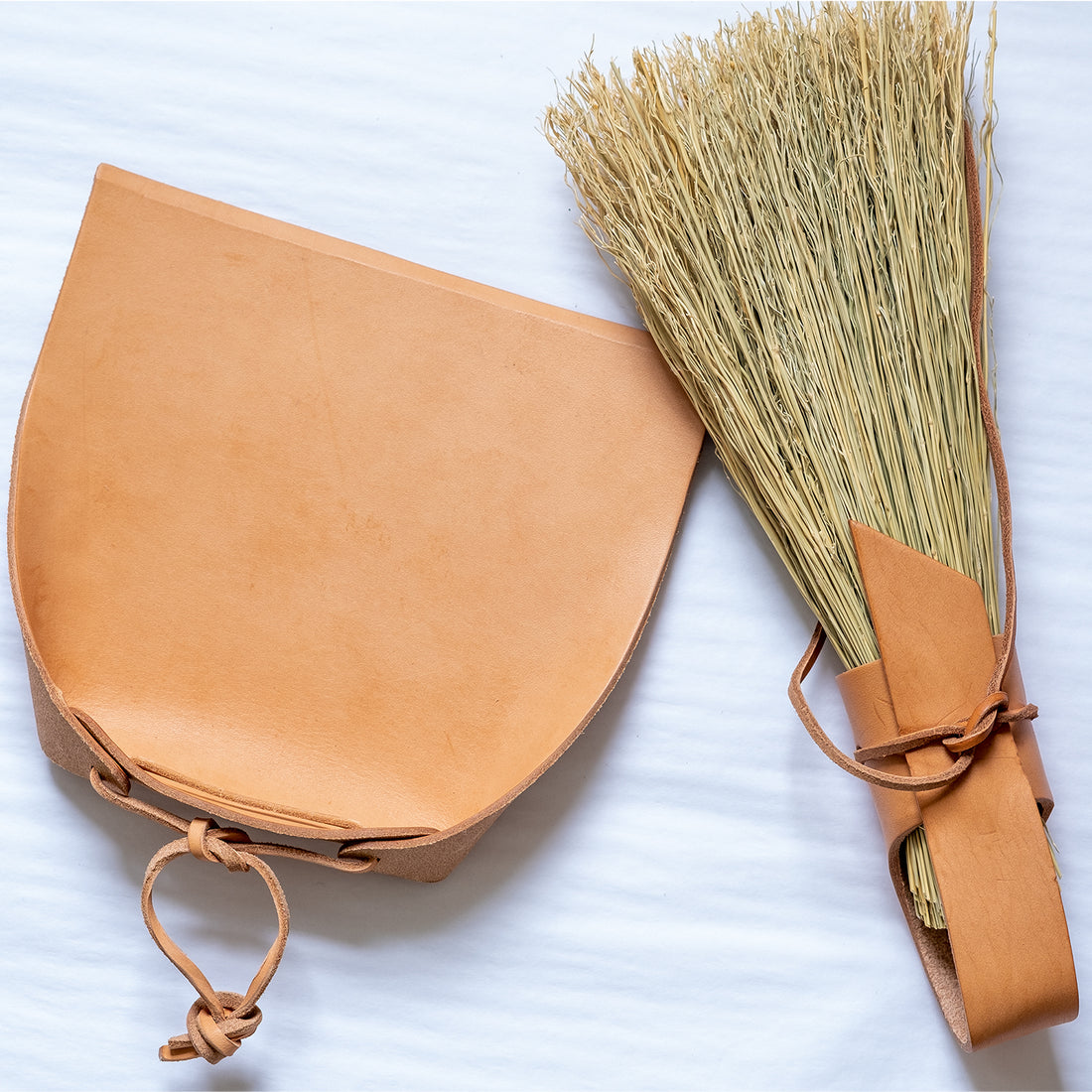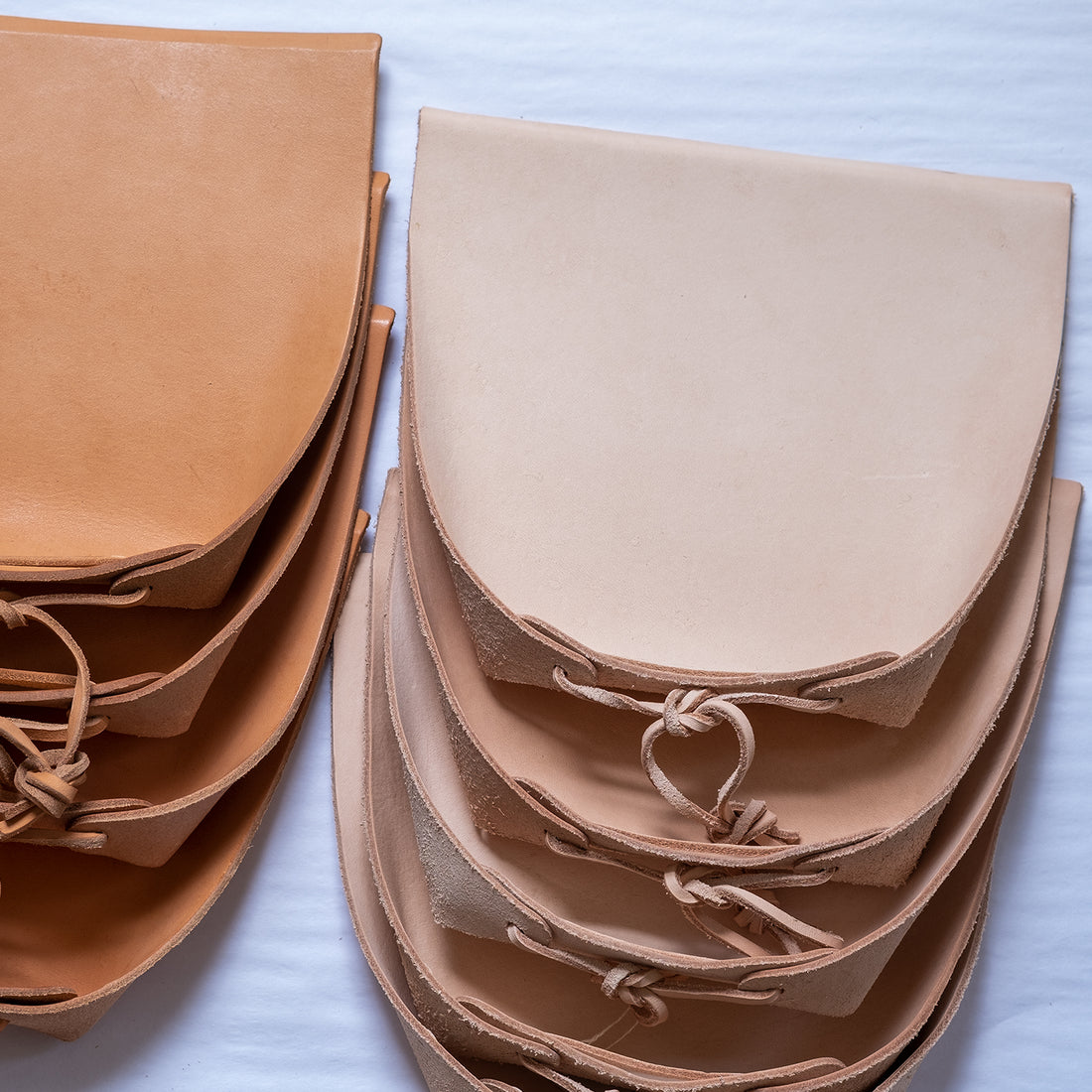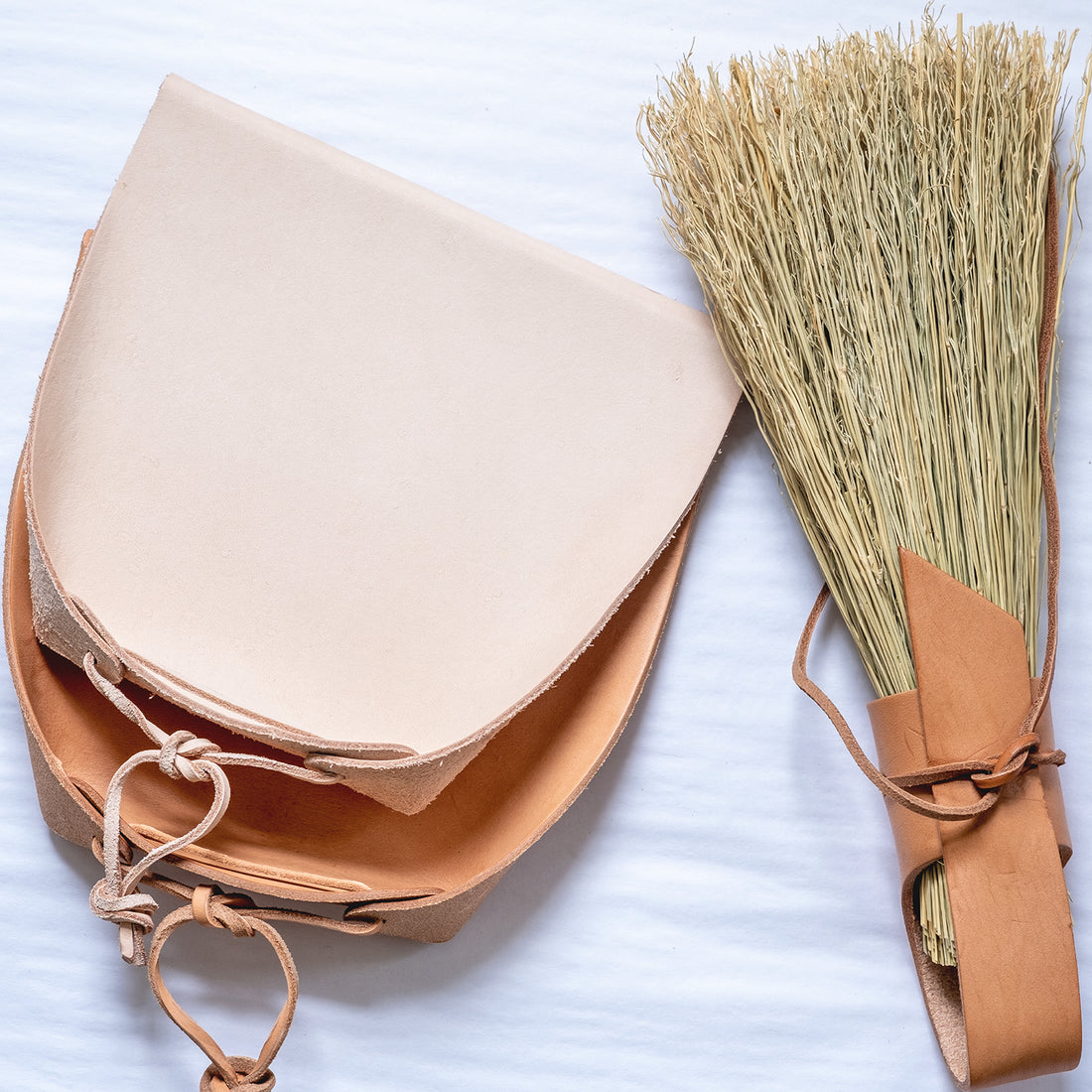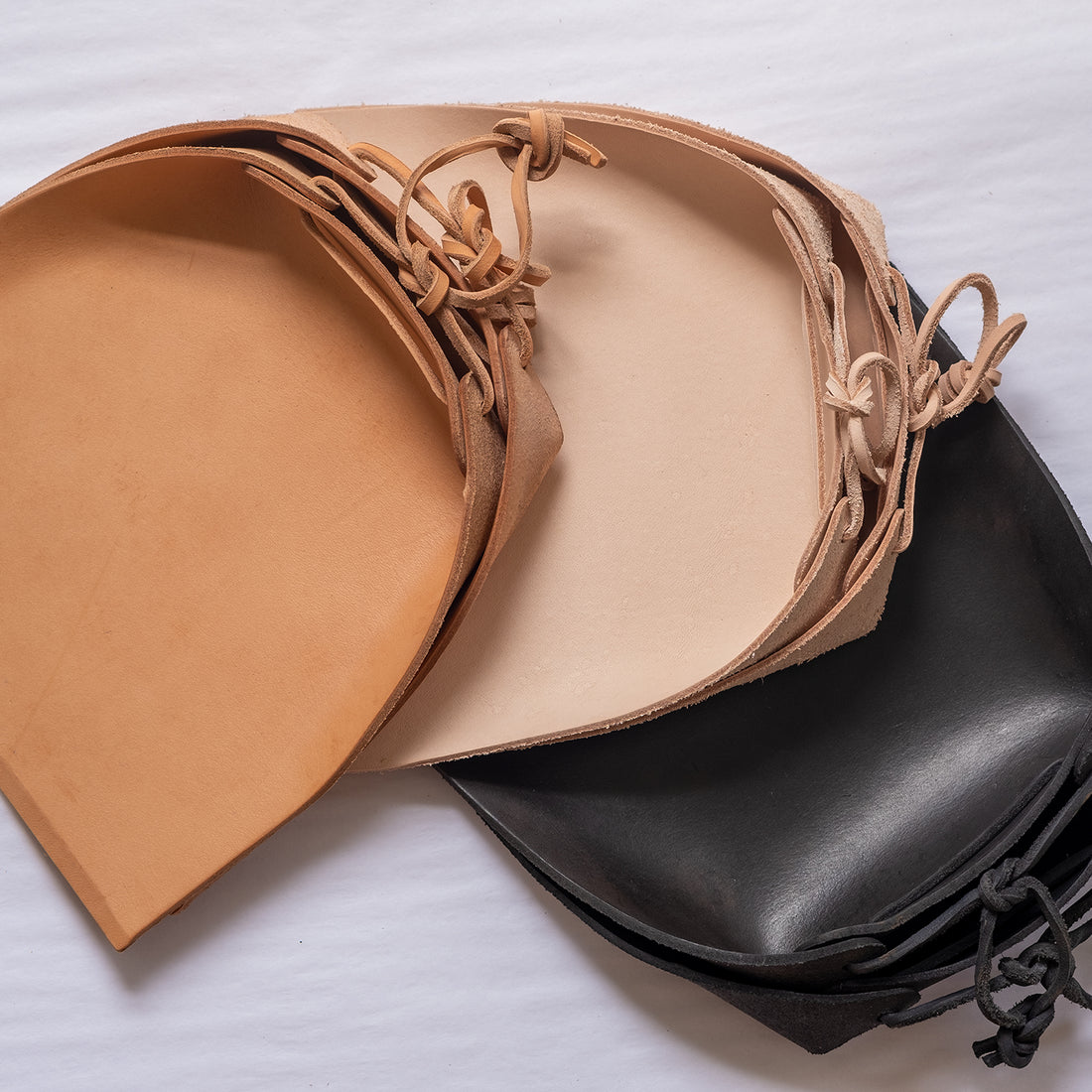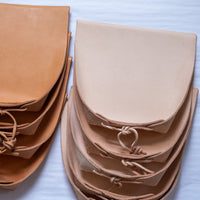 A collective work from the heart. The folded leather dustpan is here to match your Shaker Handbroom.
Comes in three colors: Lightest Shade, Natural, and Black.

Handmade by Sunhouse Craft, cut by C.R. Campbell Leatherworks, advised by Casey Gunschel with leather from Thoroughbred Leather, in Louisville. The dustpan is a naturally finished product, and some surface and color variation is to be expected.

Also, Leather Dustingpans and Nesting Broom definitely make a perfect couple!
Material: Leather
Size:8" x 7.5"
To clean it, simply wipe away debris with a dry cloth.
Sunhouse Craft is the work of designer/maker Cynthia Main that allows her to combine her background as a fabricator with her strong desire to find sustainable and harmonious ways of working.  Each piece is made by hand in her Kentucky studio, weaving together crafting traditions of Appalachia, natural materials, and timeless design. The end result is tools that bring back a sense of everyday magic into our daily work and chores.