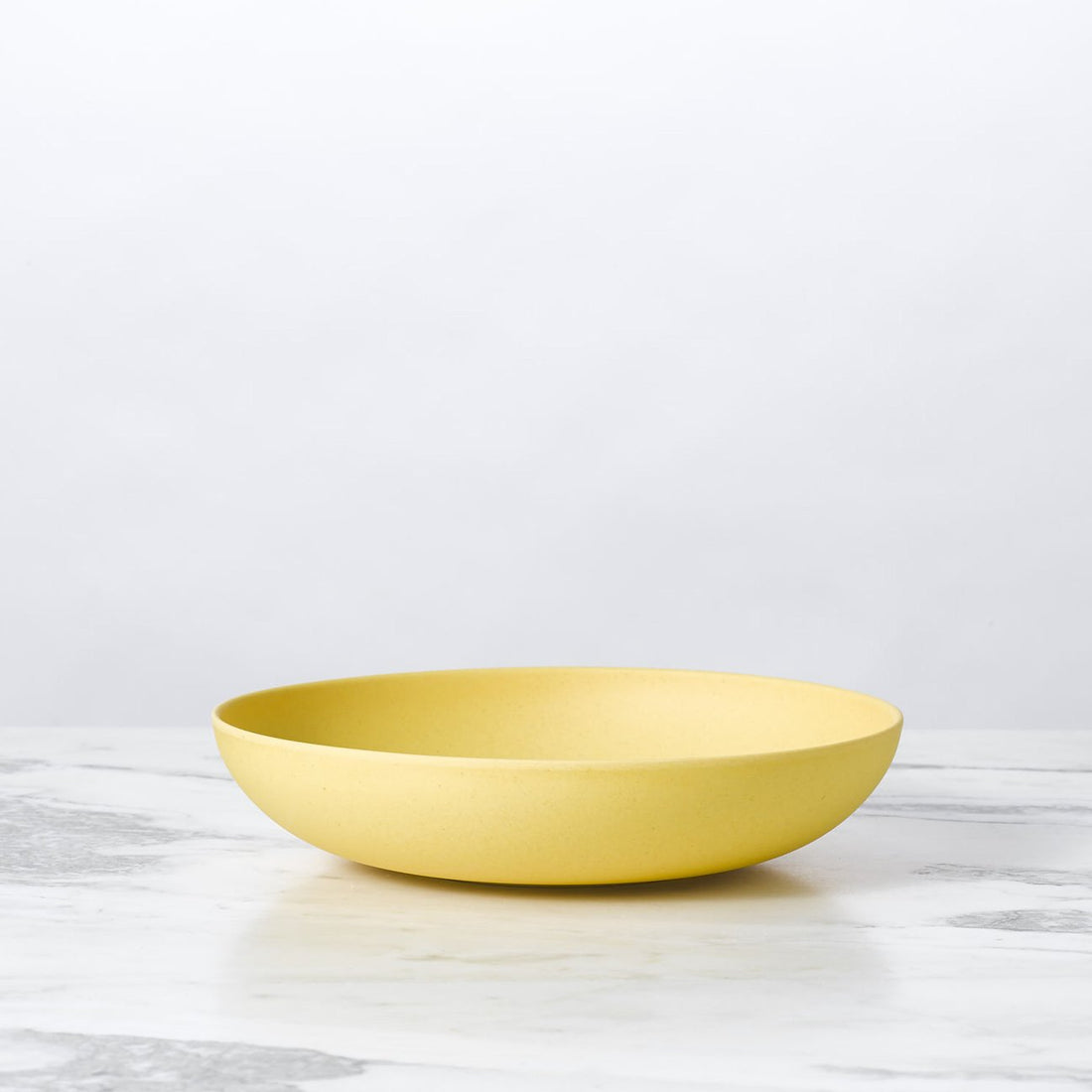 What is there to say? A bowl is a bowl. But this bowl... this bowl is raising the bar. This lightweight dish is setting a new standard and is putting all other dishware to shame. The future is sustainable, the future is bamboo, and Fable products are here to show you the light.

Mix and match these colorful bowls for an eclectic cupboard full of dishes or purchase a set for simple stacking. No matter which route you choose, you'll feel proud with each meal. With each use, you are ensuring that bamboo is the new standard.

Perfect for pasta or splendid for salads, these stacking bamboo bowls will be here when you need them the most. Bamboo is incredibly durable and wildly sustainable. Did you know bamboo plants can be re-harvested every three years with zero negative impact on the environment?

By 2050, there will be more plastic in the oceans than there are fish. Any impact you can make, big or small, will help offset the current trajectory and lead us to a path of a happy, healthier, and greener environment!

Diameter 7"  Height 1.6"
Fable dishes are made from bamboo, corn, and hardening resin. Currently, all bamboo food-safe products on the market do contain some melamine for hardness and durability; the percentage is minimal, making the dishes reusable, durable, but also mostly biodegradable.
- Safe for dishwasher top rack.
- Not suitable for microwave or oven use.
Fable New York a fairytale collection of home goods designed in upstate New York to preserve the past + conserve for the future.