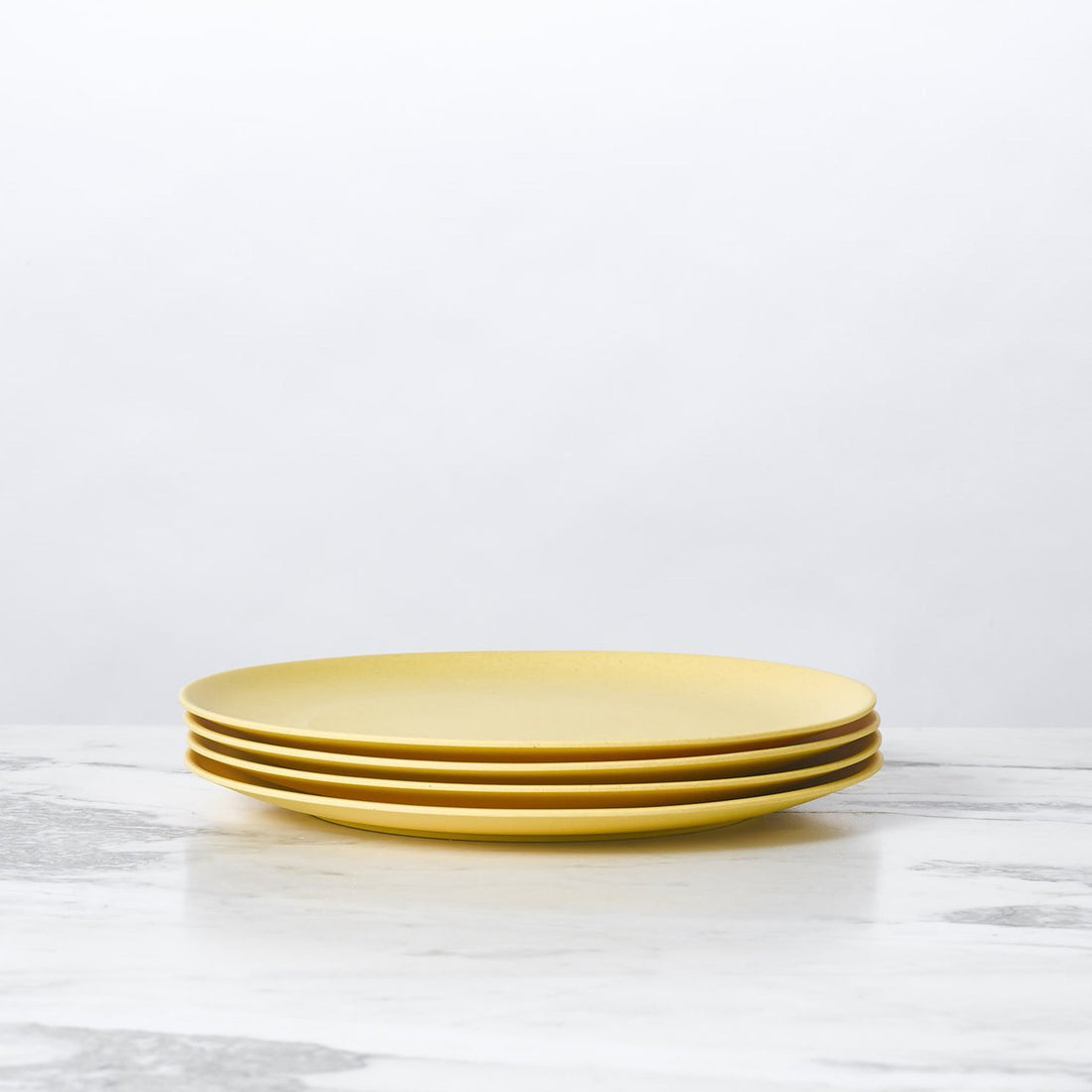 Good design unites visual appeal, ease of use, and sustainability all in one. Good design uses materials that are natural to the earth. But most importantly, good design is fun, beautiful, and evokes a sense of emotion!
From picnics and parties to camping and bar-b-ques, these lightweight Salad Plates are here to liven the party! Durable enough for outdoor use, drops, and falls and strong enough to pile high with all your favorite appetizers or desserts. These plates are for the partiers and lovers of the earth. It's time to head outside!
Fable creates beautiful dishware for the earth-minded. Each of these plates is made naturally from organic bamboo fiber, non-GMO corn starch, and a food-grade BPA-free melamine binding. Did you know that Bamboo is the fastest growing plant in the world, growing 1 to 4 inches in a single day?! These plants quickly regrow after harvesting and provide us with products that are easily compostable at the end of their life!
Diameter 8"
Fable dishes are made from bamboo, corn, and hardening resin. Currently, all bamboo food-safe products on the market do contain some melamine for hardness and durability; the percentage is minimal, making the dishes reusable, durable, but also mostly biodegradable.
- Safe for dishwasher top rack.
- Not suitable for microwave or oven use.
Fable New York a fairytale collection of home goods designed in upstate New York to preserve the past + conserve for the future.