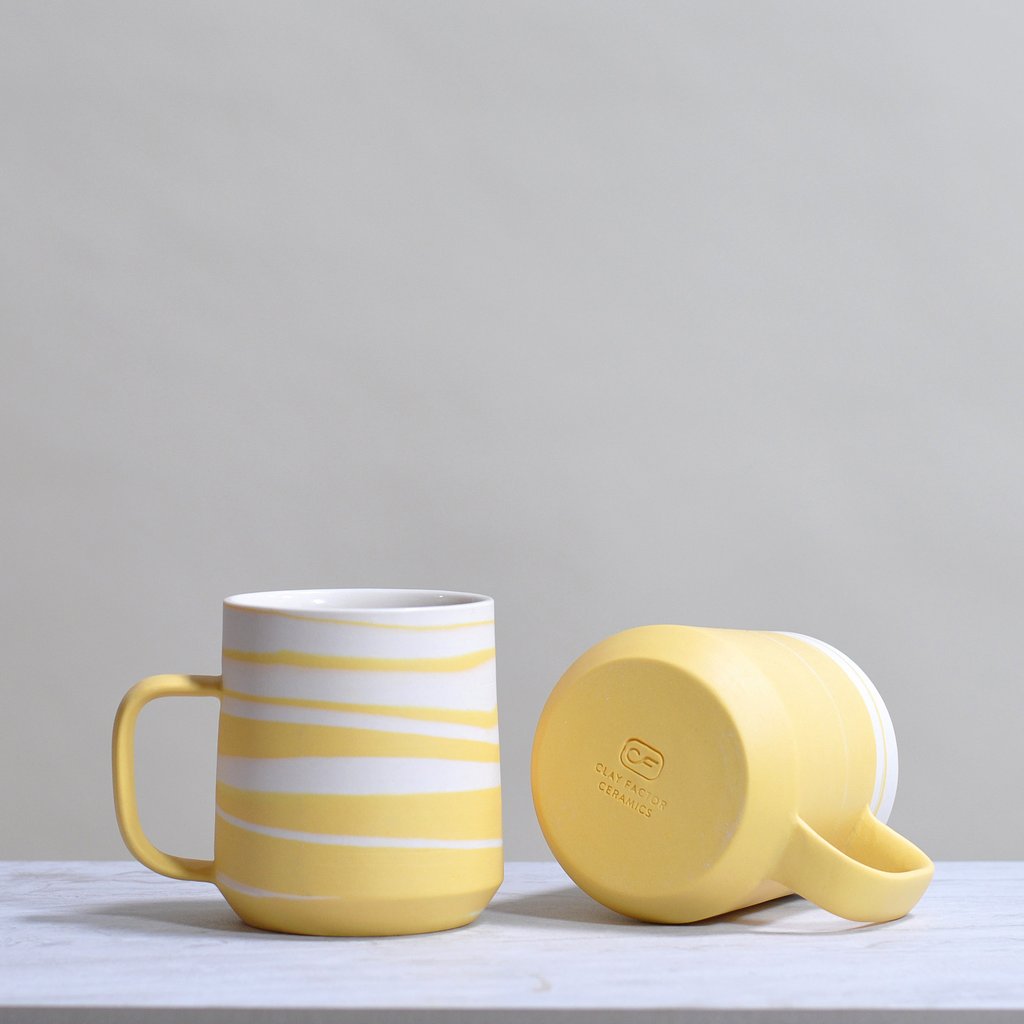 Start each morning with joy. As you pick up this mug to pour your morning coffee or tea, you'll immediately feel the warmth of the sun, the birds singing hello, and a smile will stretch across your face. Enjoy a slow morning with the handmade Canary Yellow Mug crafted by Clay Factor Ceramics.
Clay Factor Ceramics hand makes each of their products in Portland. Their ceramics are food safe, microwave safe, and are completely unique from one another. They believe that objects have the capacity to enrich our daily living experience. A belief you can truly feel with each use of their products.
Enhance your morning ritual with a mug to match your mood. Leave your Canary Yellow Coffee Mug on the counter to greet you each morning, waiting patiently to bring sunlight into your sleepy eyes. These mugs are an excellent morning reminder that good things take time and are made with care. 
Clay Factor Ceramics is a small, woman-owned business. Minu is set out to create a sustainable ceramic studio that creates usable pieces of art.
Size: 3.25" ⌀ x 4.15" 14 oz.
Due to the handmade nature of this work, no pieces are exactly alike and the item you receive will differ slightly from the pictured.
Clay Factor's ceramic studio creates handmade porcelain wares using mostly wheel throwing method, and clay is sourced here in the Pacific Northwest. Envisioned and operated by designer-maker Minu Oh, Clay Factor's pieces are created to elevate, enrich, and transform our daily living, the spaces we inhabit, and the rituals we practice.