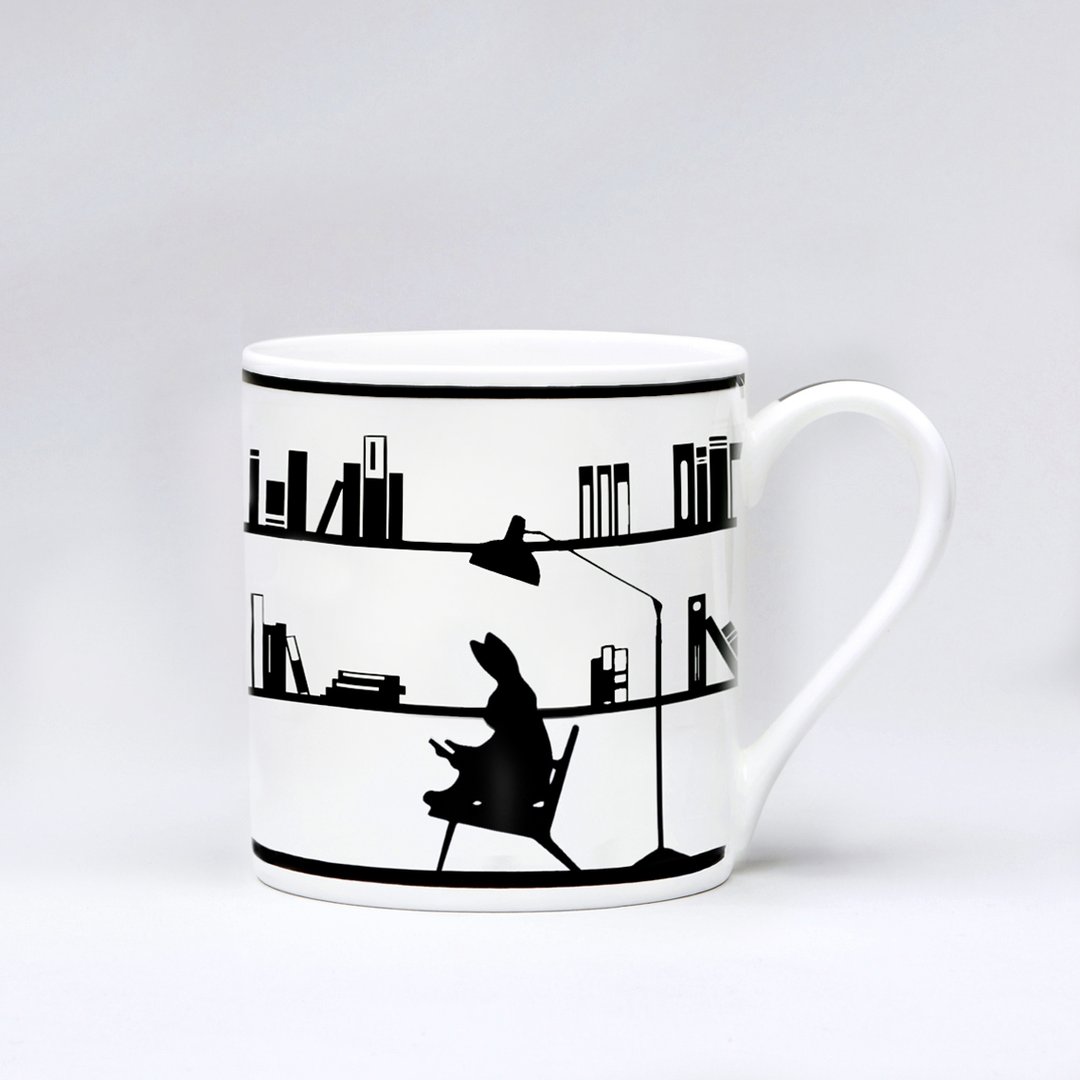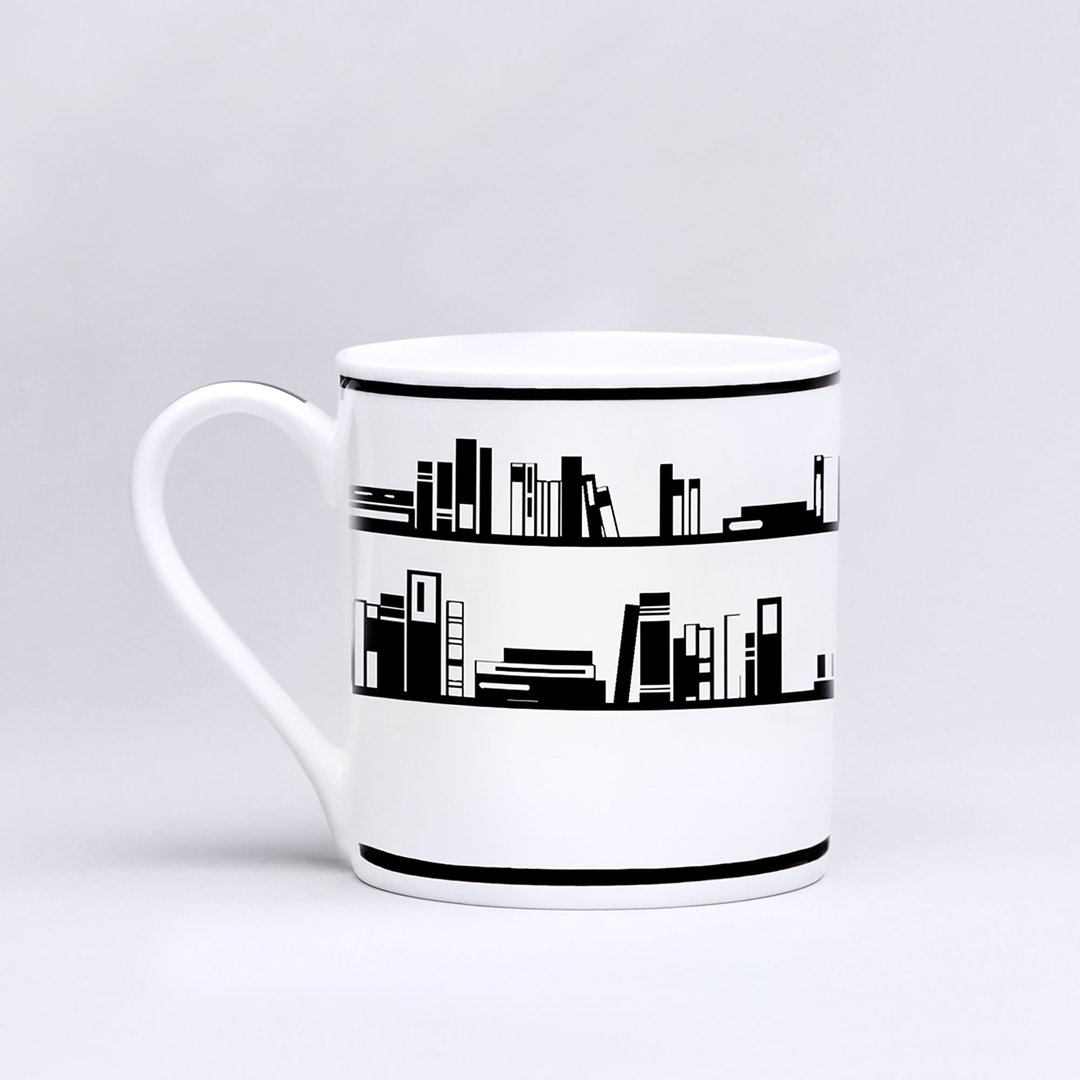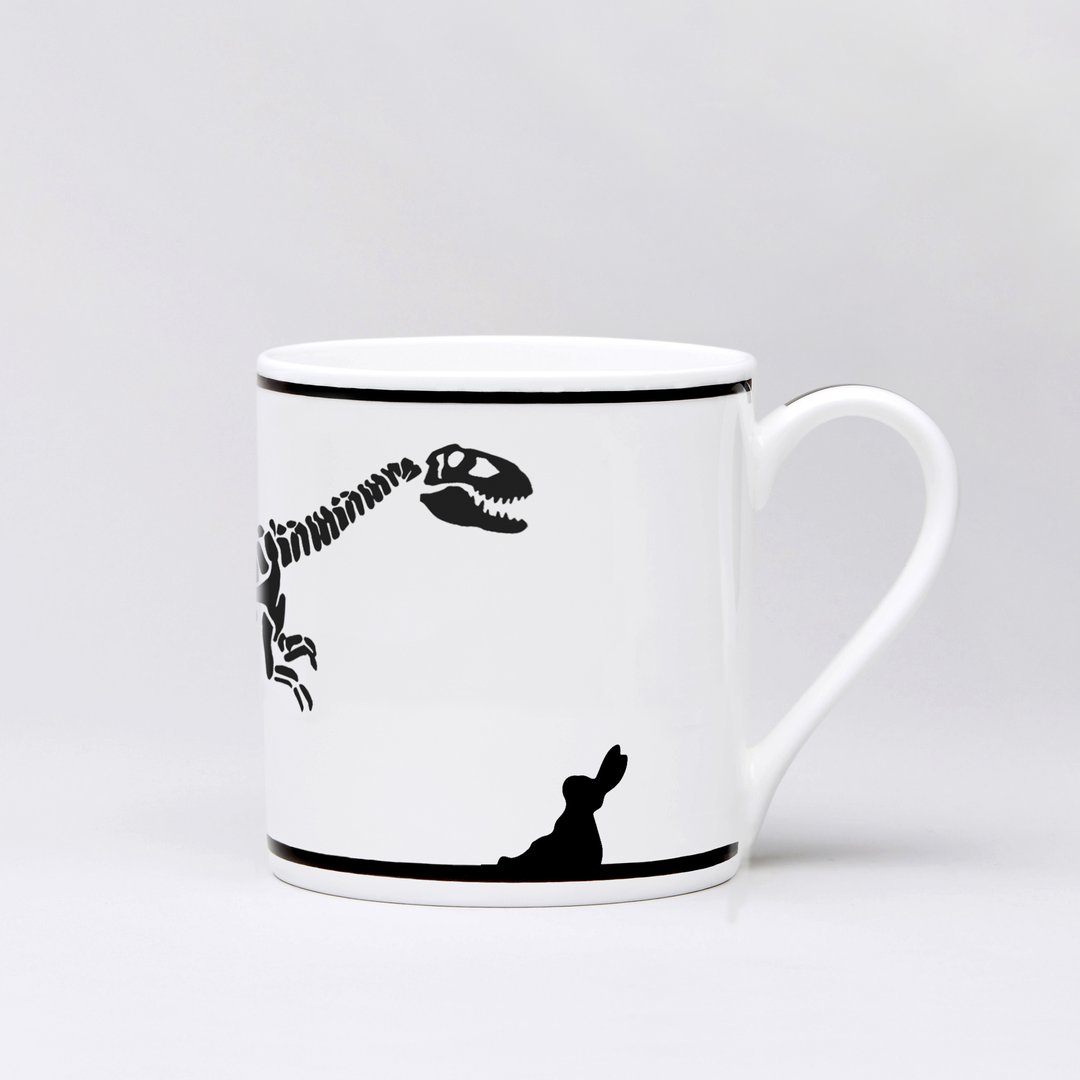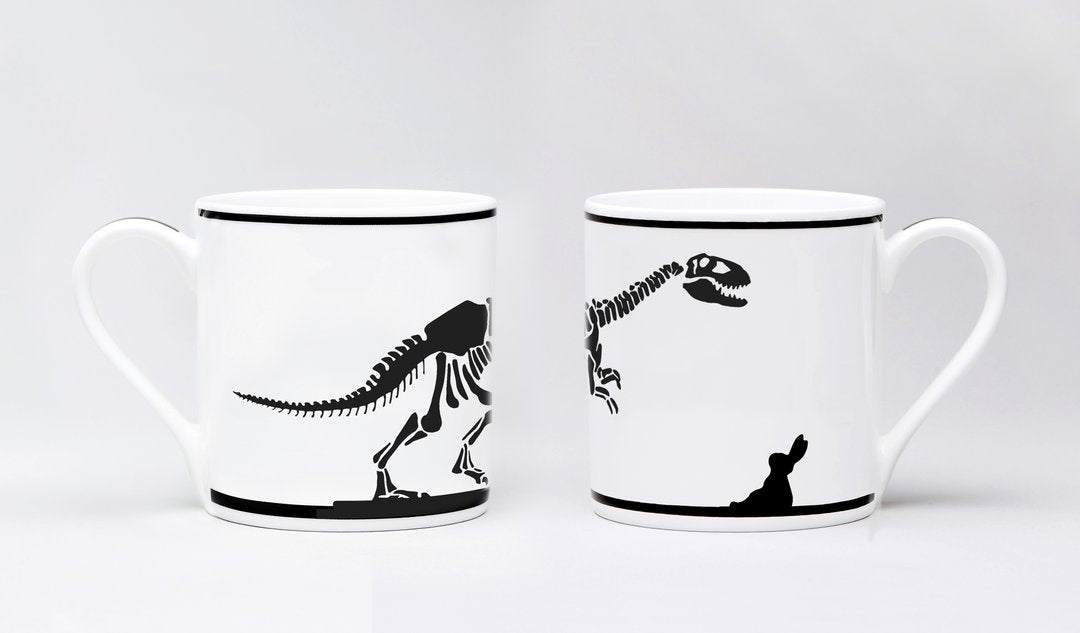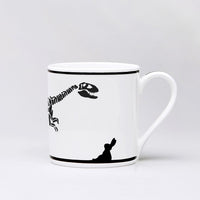 Explore a new story and a new adventure every day with Rabbit. Each use of the HAM mugs lets your imagination run wild. Write a new tale every day as Rabit enjoys new sporting escapades, social outings, or daily life. Where will Rabbit take you today?

Our collection of HAM mugs takes on a rollercoaster of adventures. From flying high as a superhero to a quiet afternoon reading. From viewing dinosaurs at a museum to a simple day at work. Where will you let Rabbit take you today?

HAM has a talented team of ceramic specialists to craft the whiteware, screen print the Rabbits, hand decorate the mug and fire, and polish the final design. Each design is carefully thought of and crafted to let you explore your imagination and go on wild adventures while enjoying the comfort of your home. These mugs will bring a storybook to your cupboard and give you something to look forward to with each cup of coffee or tea!
- Fine bone china mugs are hand decorated in Stoke-On-Trent. 
- Each holds 300ml, comes in a HAM gift box.
- 3 1/7" diameter    3 3/4" h
Dishwasher and microwave safe.
HAM follows the contented life of Rabbit – capturing his daily adventures, sporting escapades and social outings in silhouette form on a range of thoughtfully crafted wares.