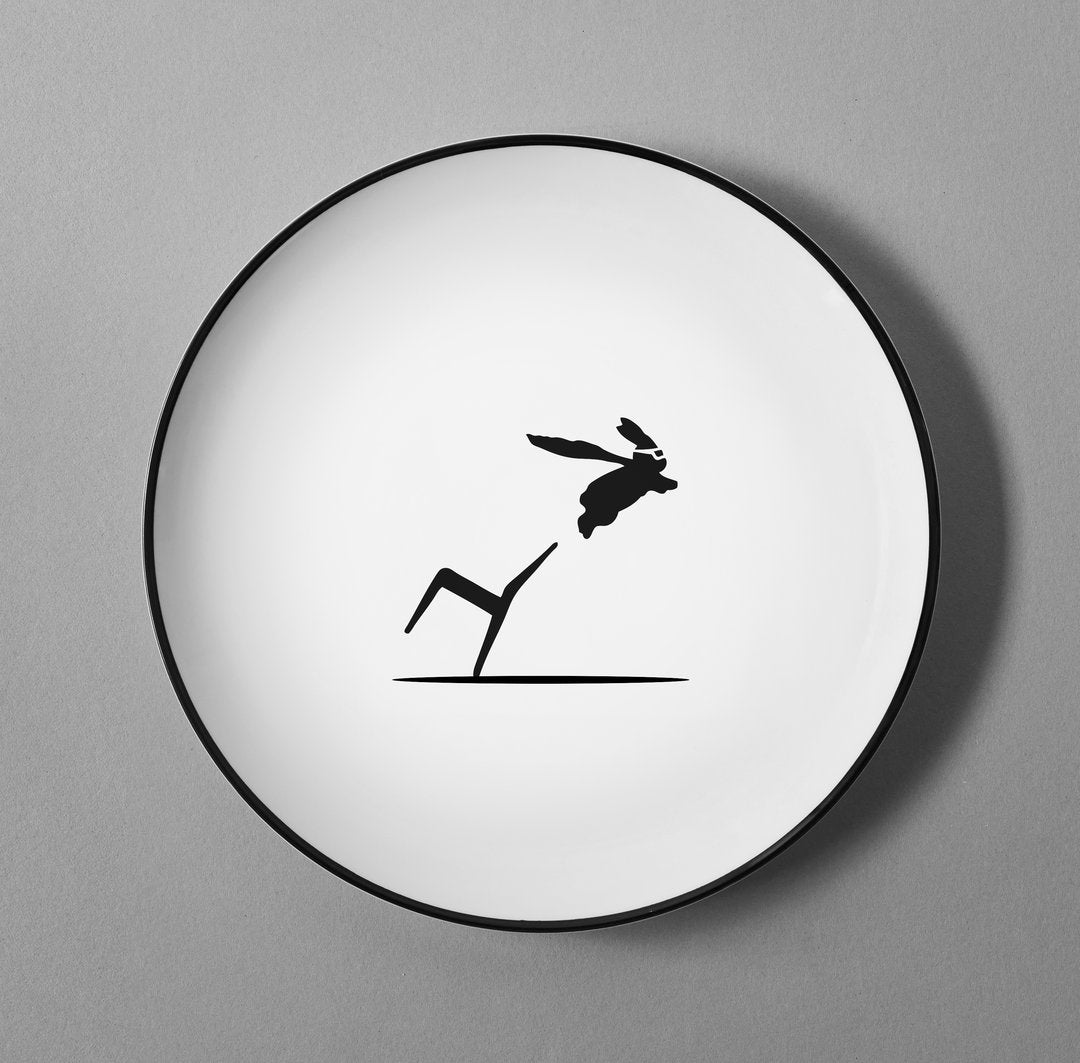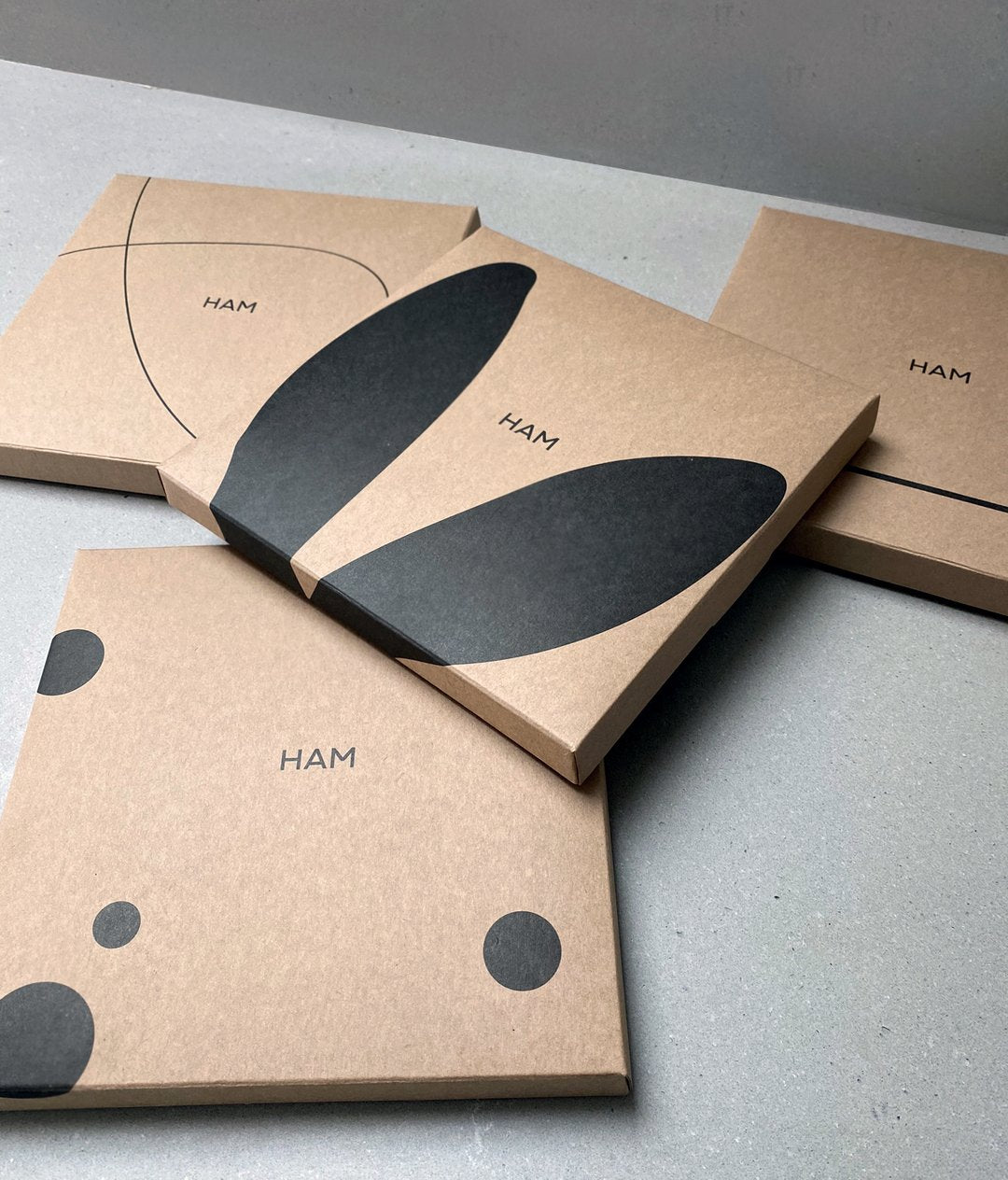 A pleasant surprise unburied at the end of each good meal or dessert. A Rabbit is ready to take you on an adventure. A story to create and a tale to tell. A memory that's just as sweet as the mealtime conversation had beforehand. Where will Rabbit take you today?

Let your imagination run wild with Rabbit as he dresses as a superhero, leaps through the field enjoys a cocktail with a fellow rabbit, or indulges in a slice of carrot cake with you. Our collection of HAM ceramic plates brings new enjoyment to meals or adds a story to your wall. Each handmade ceramic plate is guaranteed to bring smiles and joy.

HAM's fine china Rabbit plates are hand decorated in Stoke-On-Trent. Each comes gift boxed and is happy to be placed in the dishwasher or microwave. These handmade plates are just as functional as they are fun.

- Fine bone china plates are hand decorated in Stoke-On-Trent. 
- Comes in a HAM gift box.
- 8" diameter
Dishwasher and microwave safe.

HAM follows the contented life of Rabbit – capturing his daily adventures, sporting escapades and social outings in silhouette form on a range of thoughtfully crafted wares.