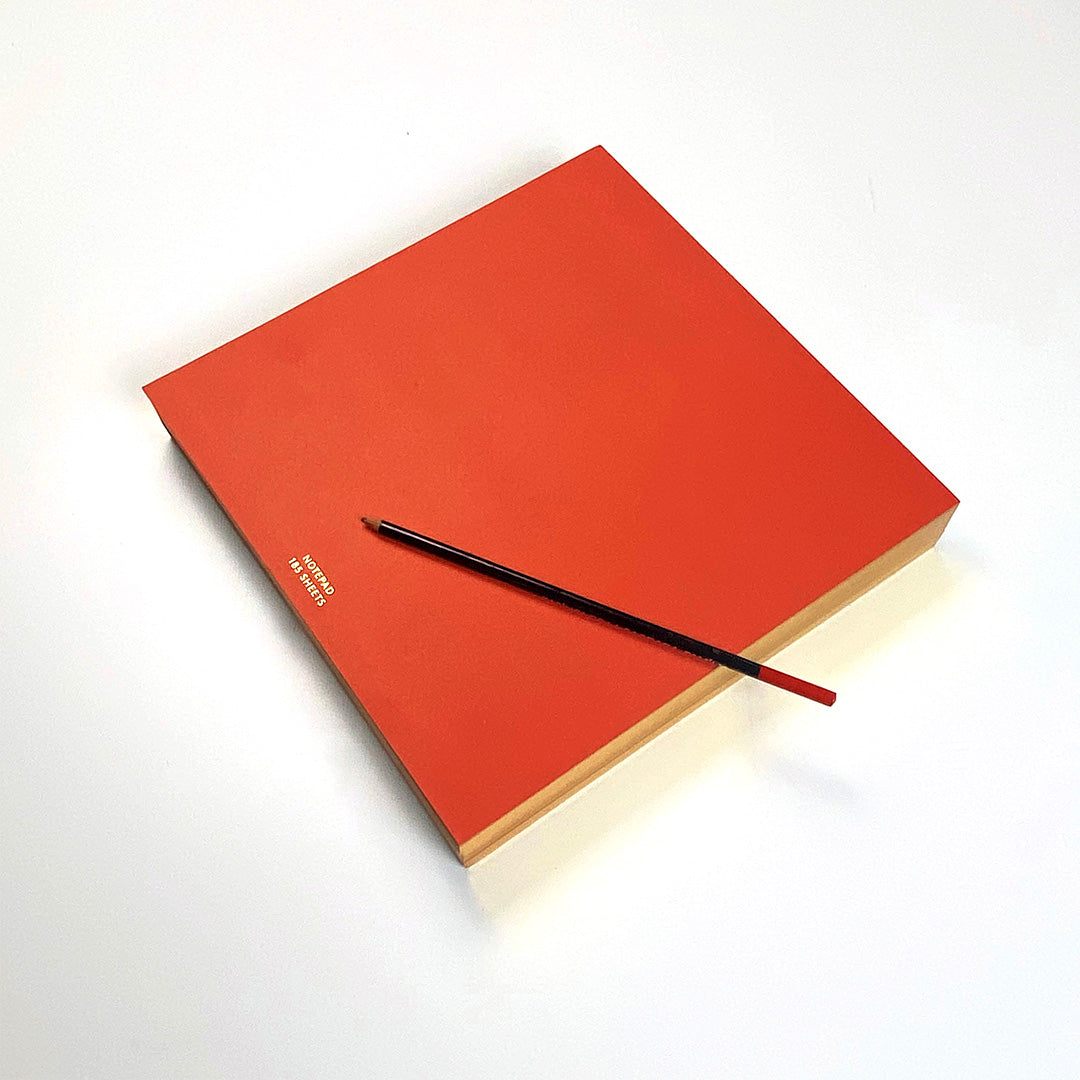 Feel empowered as you share your thoughts, write your lists, or plan out your day on this bold notepad by Wms&Co. With the vibrant red and captivating gold-edged color pad, you'll feel a sense of strength with each word written. 
This notebook not only evokes feelings during use, but it is also an eye-catching desktop feature. A simple reminder that nothing is boring and everything should have a purpose. No second of your day should be dull. Bringing color and design to each small moment could lead to inspiring new thoughts and creations!
This color pad by Wms&Co is made of a heavyweight uncoated paper stock that's color-slicked on every page and edged in gold foil. It is bound with chestnut brown glue on one edge which makes for quick and clean sheet removal.
Good design is at the heart of everything Wms&Co creates. They take us back to a simpler time with their offline tools and vintage aesthetic. Are you ready to unplug? 
- 180/185 heavy sheets of FSC certified stock.
- Medium Long: 4.375" x 8.75"x2"

- Large Square: 8.75" x 8.75"x2"

It is paper so you know what not to do. :)
Designed in Tribeca, NYC, and Lisbon, Portugal and crafted by makers worldwide, Wms & Co provides an intimate, personalized, and deliciously offline experience that can be hard to come by these days. Many of these simple things reflect the hand of the artisan or the quiet genius of the inventor. Use them often and they will acquire the rich patina of service.