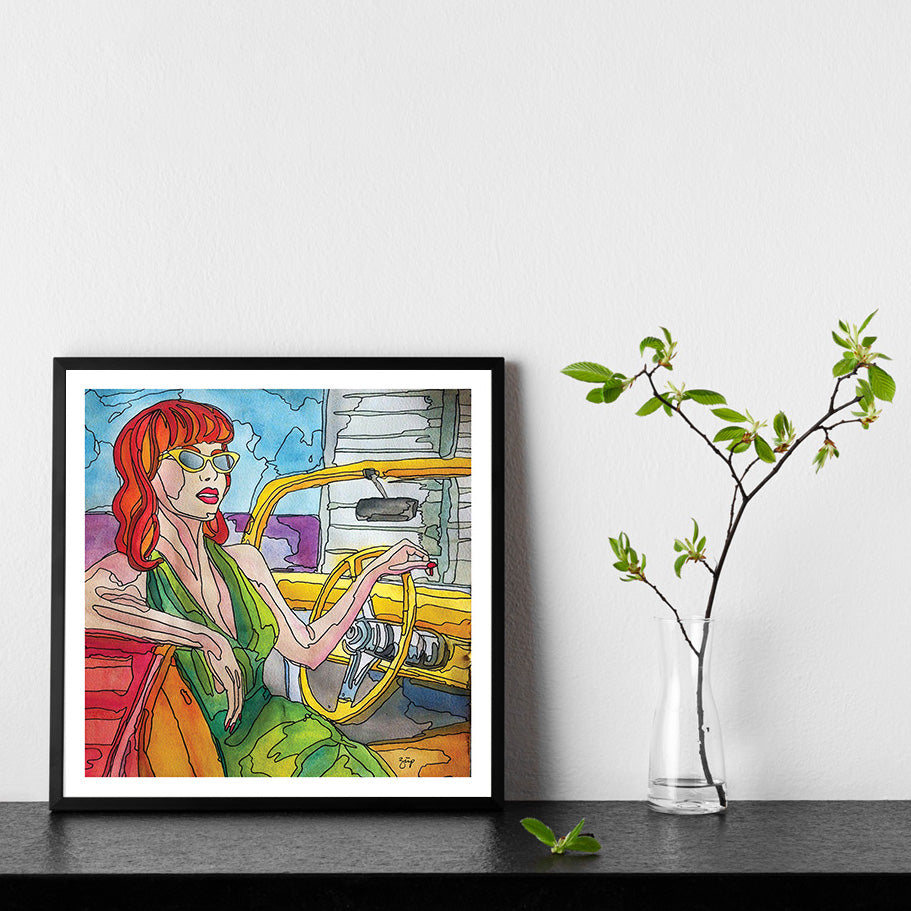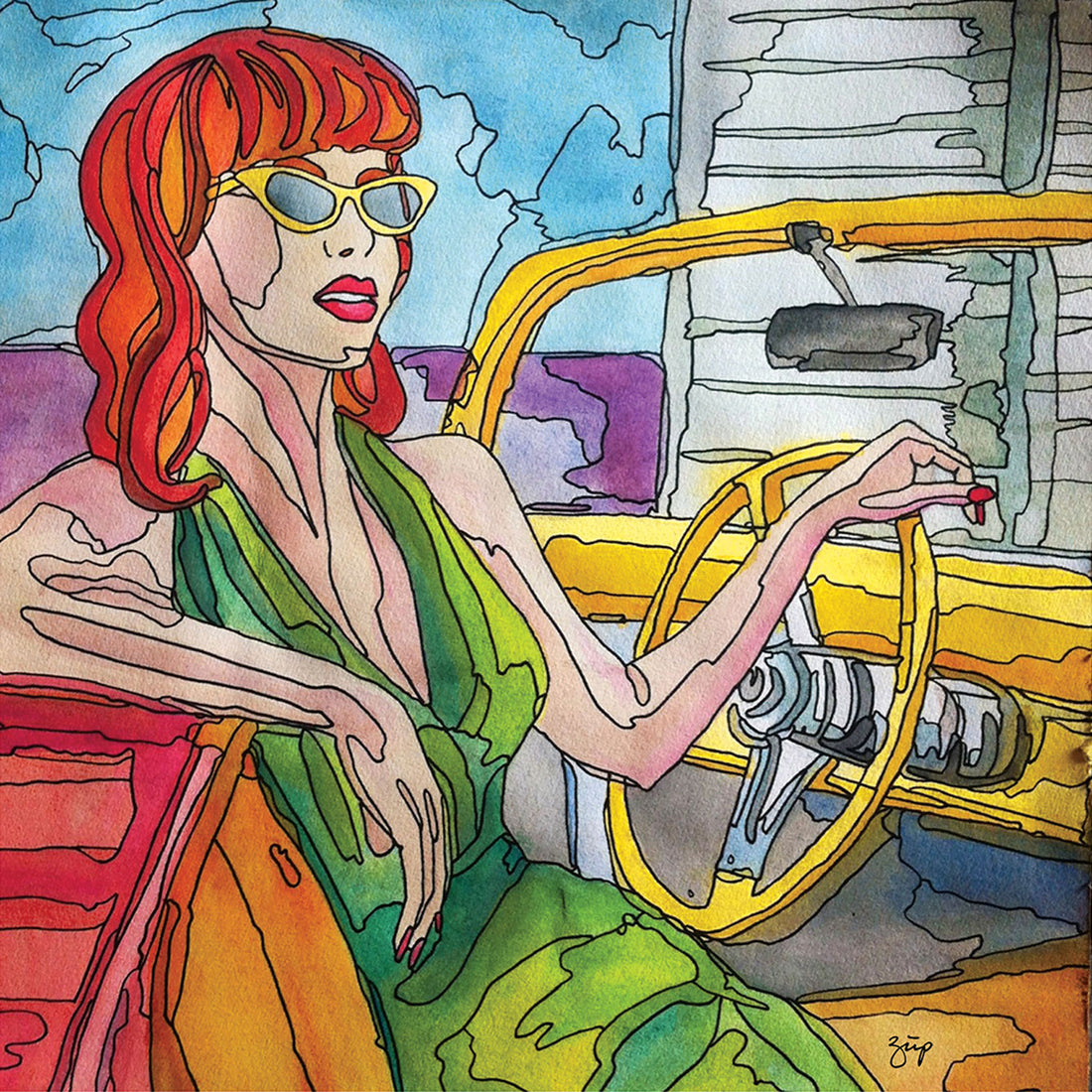 "There is a shade of red for every woman," once said darling Audrey Hepburn - channel your inner goddess through red - don't hesitate to pop it with green and yellow. ⁠ 
"Redhead" is a glamorous feminine portrait—its bright color palette made even more vibrant by the Hahnemuehle Daguerre Canvas on which it's printed. This fine art piece is quintessentially Zubeyde Arda, bringing an everyday moment to life with her signature bold and beautiful aesthetic.
The print comes unframed but we recommend a white frame with a UV-protected acrylic type mat - that would pop its colors out!
- Materials: Hahnemuehle, Daguerre Canvas, 400 g/m² Poly-cotton, Bright White
- Dimensions: 13" x 13"
- Dust your artworks with a clean, soft rag occasionally to prevent dust buildup. 
- Don't use cleaning products or water!
Zubeyde brilliantly captures moments of both motion and stillness, using a playful palette of bright, bold colors to express the fun of the feminine experience. Her courageous use of color transforms even the most mundane moments into unforgettable adventures in art.