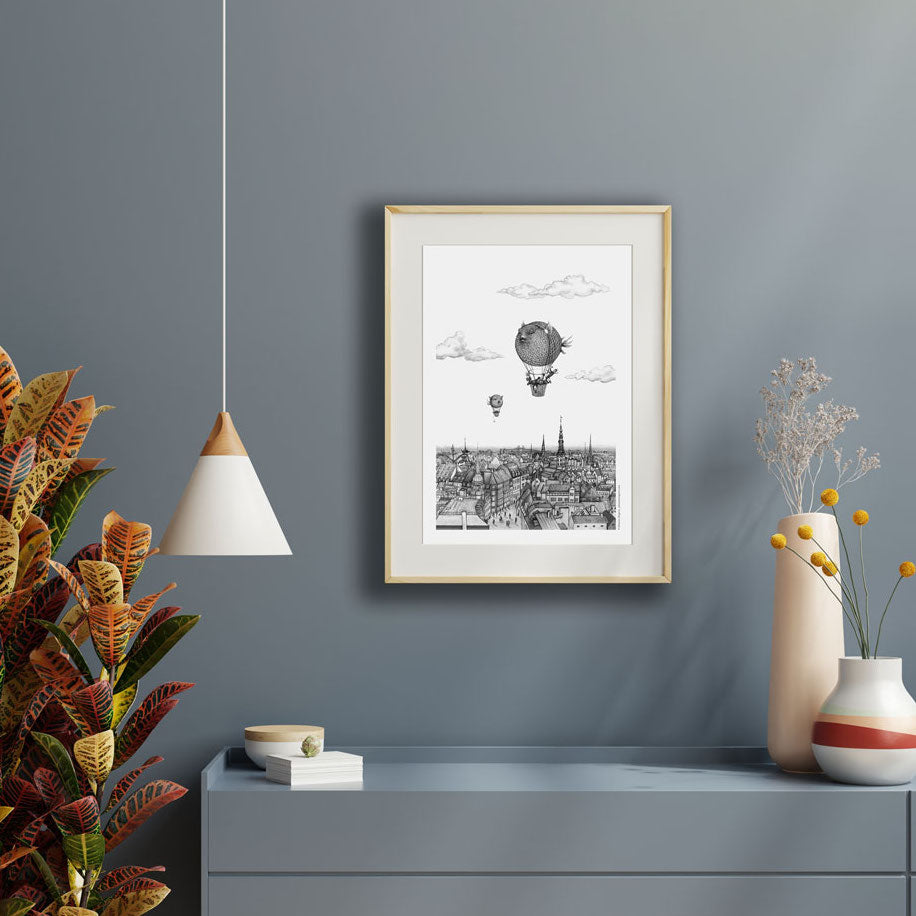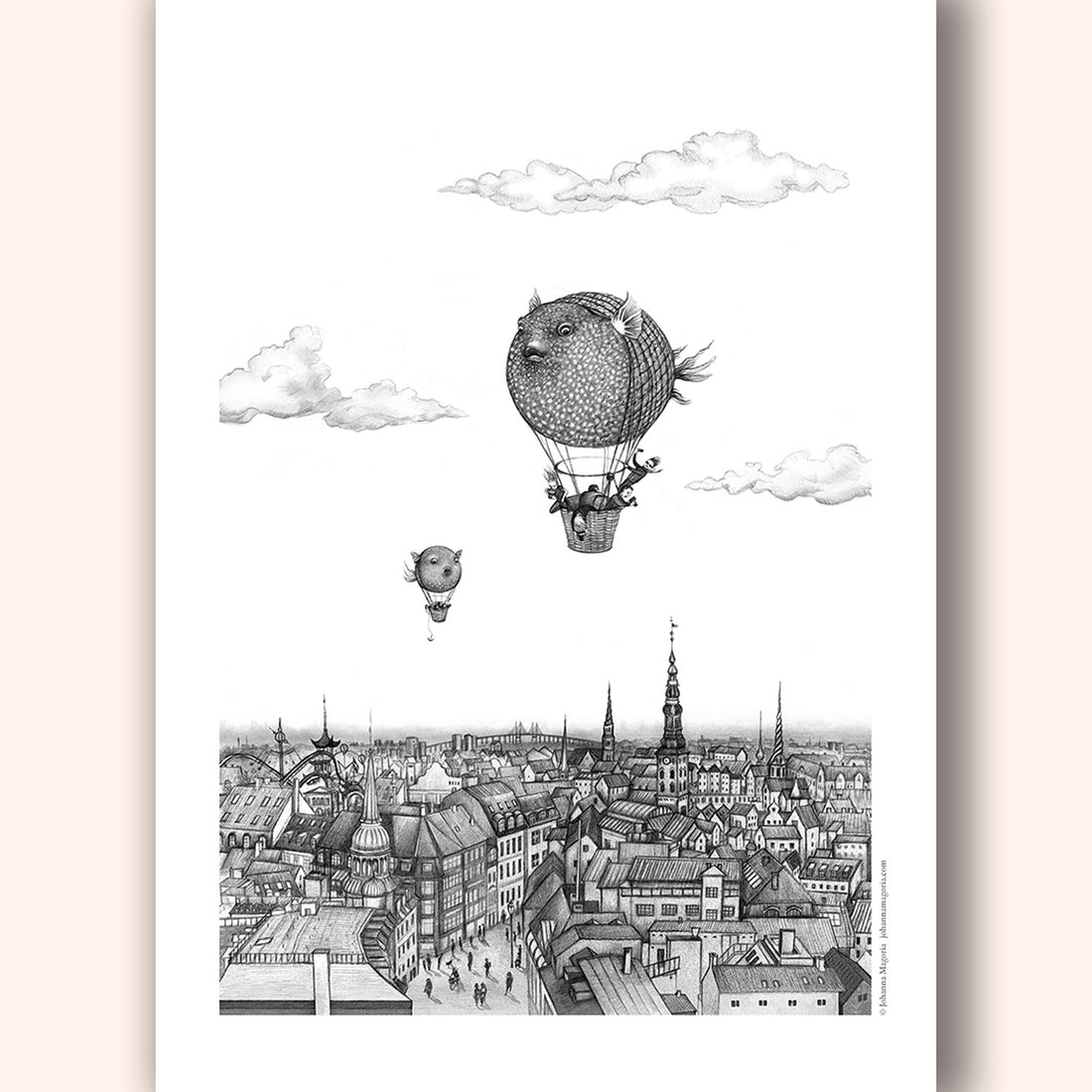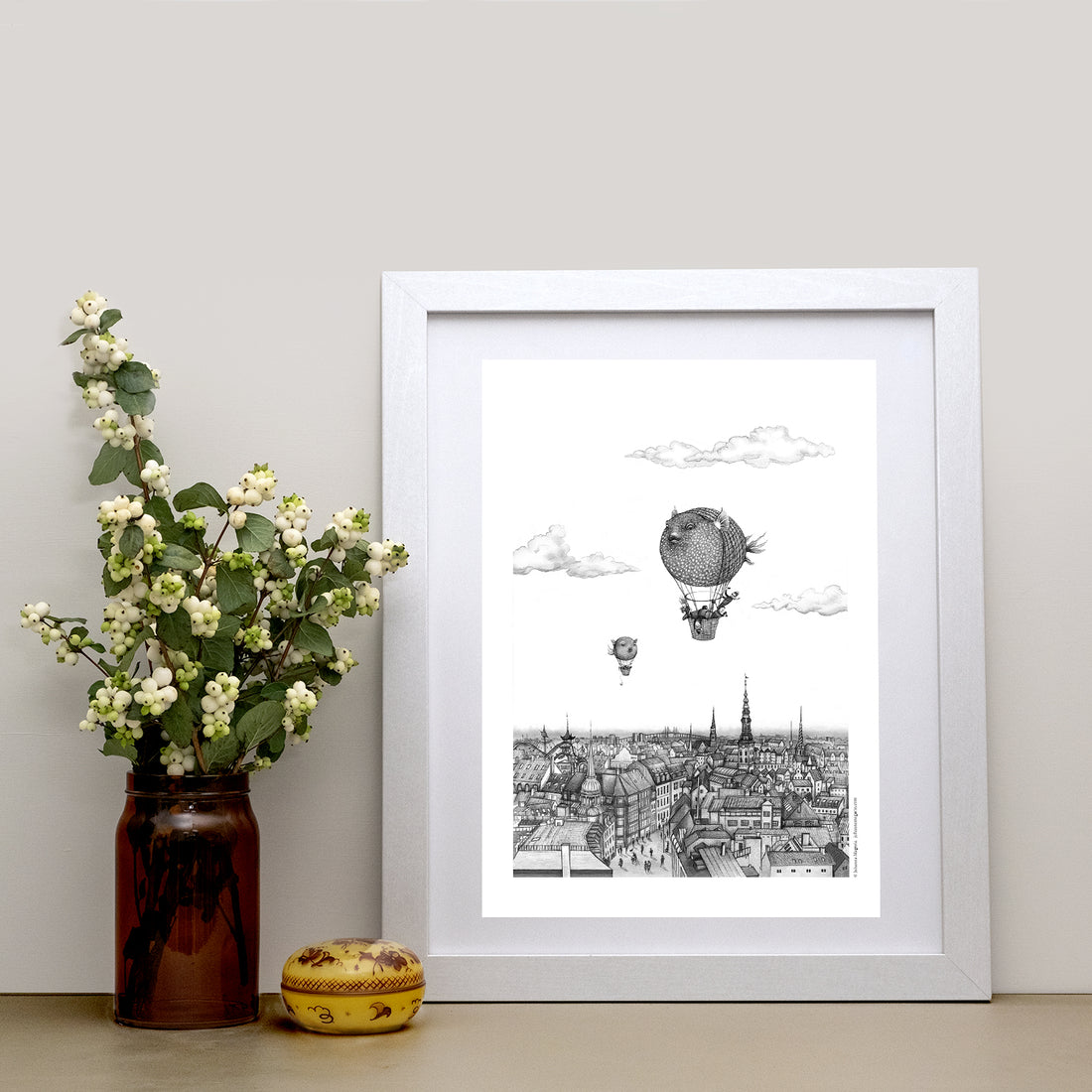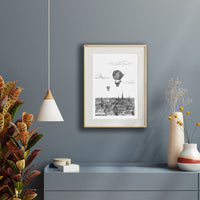 "Black & white creates a strange dreamscape that color never can."
We love it when daydreams style our walls - fantasies unleash and stories begin.⁠⠀
Featuring one of the most striking cities of Scandinavia - the Balloon Fish over Copenhagen digital print is an adventure in home decor all its own. This whimsical wall art will leave your imagination, and your style, running wild.⁠
The print comes unframed but we recommend a maple wood frame with a UV-protected acrylic type mat.
Material: Offset print, black and white, Scandia Nature 200 g
Dimensions: 11.7'' x 16.5"
(Comes unframed)
- Dust your artworks with a clean, soft cloth occasionally to prevent dust buildup. 
- Don't use cleaning products or water!
Johanna Magoria's dreamlike prints will whisk you away to Wonderland. Her captivating fine art illustrations are always handmade, celebrate the beauty of nature and are sure to spark your imagination as you enter the magical world of her work.